JÜRGEN Klopp wants to move on from winning the Champions League.
It is wise counsel. Sustained success is difficult enough without dwelling on prior achievements, though it would admittedly be easier to do if it weren't for the inevitable emotions stirred upon hearing the familiar anthem, as European club football's premier competition returns.
I'm not sure that fans will fully move on from Madrid for a while yet, but what might serve to focus the minds of the players is a return to a place where the thought of holding the famous trophy aloft could not have seemed further away less than 12 months ago.
On October 3, 2018, Liverpool travelled to the Stadio San Paolo to take on Napoli in their first away game of the Champions League group stage, and got picked apart. The game finished 1-0 to the hosts, but it could and should have been more in truth.
Carlo Ancelotti's men mostly dominated, having 14 shots to Liverpool's four, with the visitors failing to register a single shot on target. Only some heroic defending from Joe Gomez and superb goalkeeping from Alisson Becker stopped it from being more convincing.
Lorenzo Insigne didn't slide in the winner until the 90th minute, but although it was a gut punch for The Reds, it would have been folly to suggest that it wasn't deserved.
Liverpool had the last laugh of course in the reverse fixture on matchday six, also winning 1-0 after dominating for large periods, leapfrogging Napoli into second place in the group and securing passage to the last 16.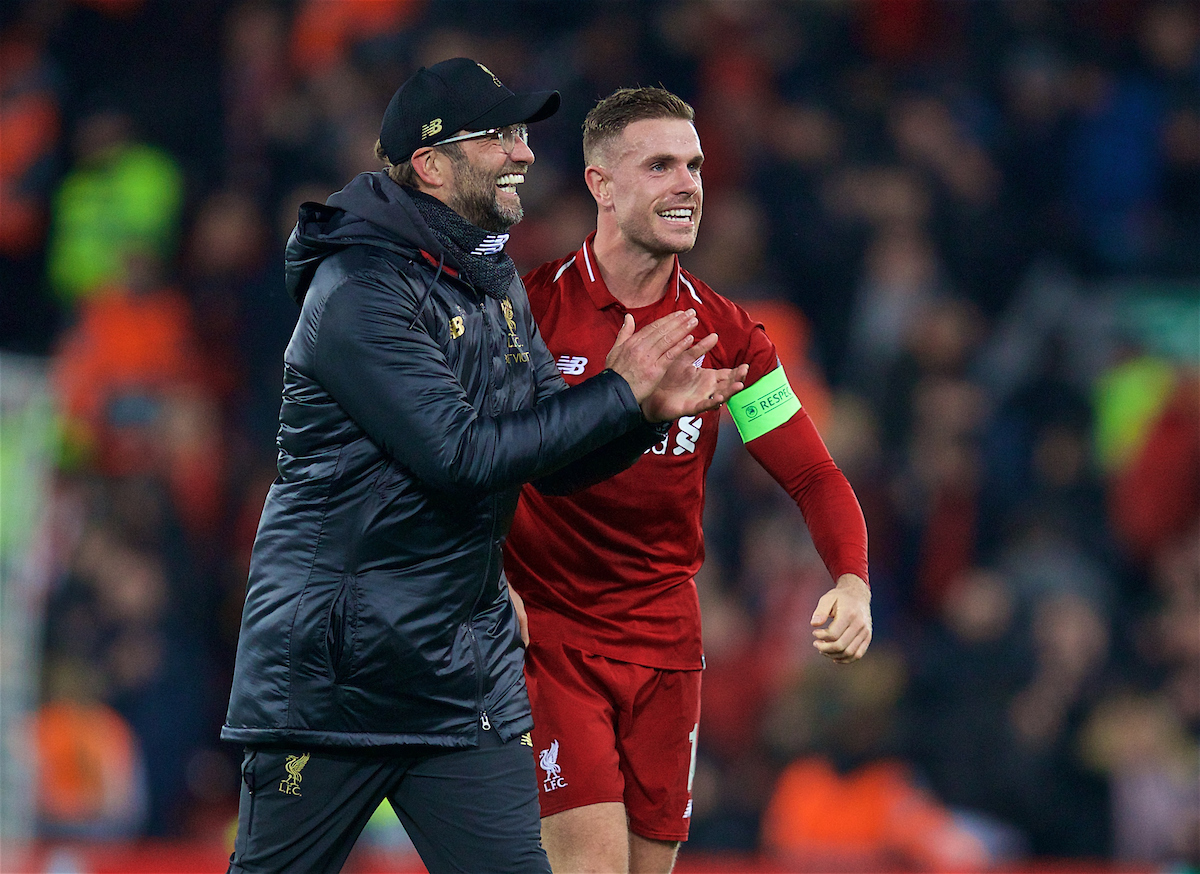 That night in Naples had still left a bitter taste, though. Not necessarily the result, as painful as it was to concede so late, but the performance. It was laboured, too many passes went astray, and positions were often wildly vacated. It was just all a bit lethargic and, well, unlike Liverpool.
There is no denying that there has been a tremendous amount of progression since Jürgen Klopp arrived at Anfield, and in the main, that was on show throughout last season, but this game presents a perfect opportunity to show how much the team has grown since that incongruous showing in Italy.
You could argue that the defeat in the San Paolo was the last time Liverpool were truly outclassed in a competitive game. They have lost games since then, but they've usually either been a bit unlucky, or at least have given a respectable account of themselves.
Against Napoli, The Reds were second best all night long. This time, they'll be desperate to provide the Italians with the kind of strong opposition that they were supposed to provide last October.
One thing to remember about that game, though, is where it fell in the calendar. Four days prior, Liverpool had been involved in a war of attrition with Chelsea at Stamford Bridge. Writer Paul Tomkins pointed out on Twitter yesterday that was a game in which The Reds put in over 150 sprints, when most teams won't even make 100 in a game.
It was also just four days before the crucial game with Manchester City at Anfield, which may have also been partially on the players' minds. You would hope that it wouldn't affect elite players, and maybe it didn't, but it would hardly be unreasonable to suggest that there was an element of physical and mental fatigue playing a part that night.
The irony is that Liverpool travel to Stamford Bridge again immediately following this game, but that is still five days away, and though it wasn't exactly a stroll in the 3-1 win against Newcastle on Saturday, it wouldn't have been as energy sapping in preparation for Napoli as the 1-1 against Chelsea was last year.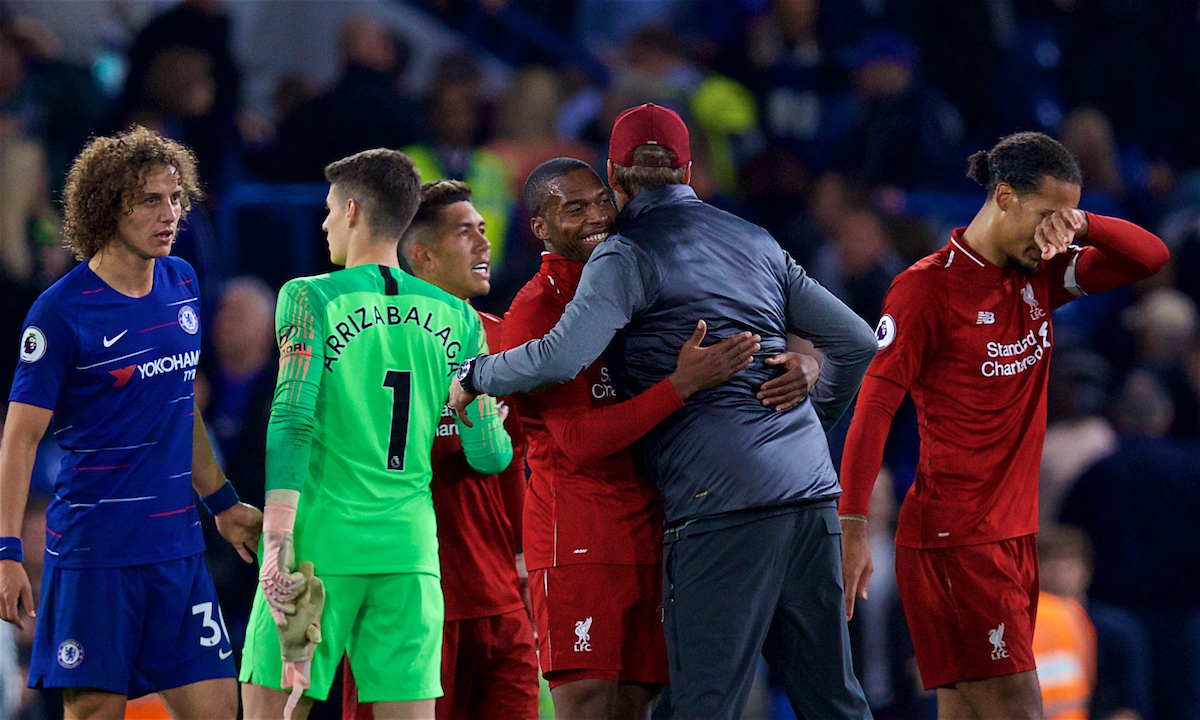 In terms of personnel, Liverpool have barely changed from last season, other than in goal for the time being. However, it can't be ignored that the hosts have also progressed since the teams last met in the Champions League.
Ancelotti added well over the summer, bringing in Kostas Manolas from Roma to partner the inimitable Kalidou Koulibaly at centre back, Hirving Lozano arrived from PSV Eindhoven to complement what is already a strong frontline, and former Tottenham striker Fernando Llorente also came in, who if used may want a bit of revenge for Madrid.
Manolas and Koulibaly is an intimidating defence to be up against on the face of it, but they did concede seven goals in their first two games together against Fiorentina and Juventus, before claiming their first clean sheet in Saturday's 2-0 win against Sampdoria.
Manolas was also at the scene of the crime as Liverpool put seven past Roma over their two-legged semi-final in 2018, though so was Alisson to be fair, so maybe that can be discounted.
Napoli have started the season well in attack though, scoring nine times in their first three games, and a potential midfield of Allan, Piotr Zielinski and Fabian Ruiz (all of whom started their first two games) is a strong one on paper.
However, there is probably an Italian writer for The Napoli Wrap (or The Wrapoli?) who is expressing dread at the prospect of taking on a Liverpool side that has won five from five, scored 15 in the process, and also happen to be the current Champions of Europe.
It is sure to be an interesting clash, but for The Reds the performance may actually end up being as important as the result.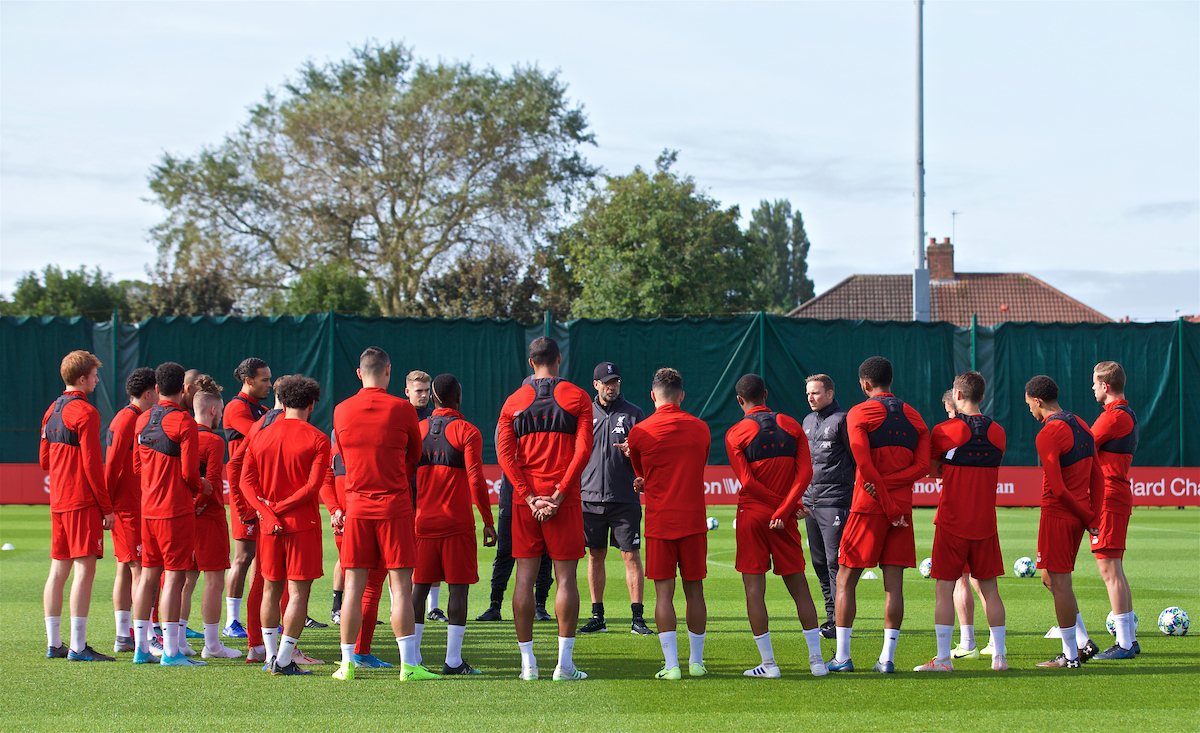 A win would be ideal of course, and potentially allow for quicker qualification down the line, but it isn't really a must-win game at this stage. Spurs only got one point from their first three group stage games last season and still went through.
Liverpool's players, and their manager, will want this for professional pride as much as anything else. They don't get things wrong often, which is why this game particularly stands out from last season, and they will want to put things right now that they have been given the chance 12 months on.
There might even be an element of them wanting to make amends for the 3-0 friendly defeat in Scotland in July.
During the pre-match press conference in the heart of the historic Stadio San Paolo, captain Jordan Henderson said: "When we came here last year, we didn't perform very well at all. I'm sure the manager will tell you that. I can remember the analysis after that game and I think we improved a lot since that game and we used that game to improve a lot."
Tonight, Henderson and his teammates have the perfect chance to demonstrate the extent of their improvement.
It might even be the first step towards being sat here this time next year, with Klopp insisting that we all need to move on from celebrating lifting number seven in Istanbul.
Recent Posts:
[rpfc_recent_posts_from_category meta="true"]
Pics: David Rawcliffe-Propaganda Photo
Like The Anfield Wrap on Facebook