RIGHT from his very first day at Anfield, Mohamed Salah set the bar sky high.
Evolving from a pacey winger that was more of a creator than finisher at Chelsea and AS Roma, he has blossomed into a ruthless forward who now represents one of the most potent threats in world football.
A record-breaking first season saw him score 44 goals and register 16 assists, equalling Roger Hunt's record of 23 goals before the turn of the year, all while becoming the fastest Liverpool player to score 20 Premier League goals.
Once the bar was set, having shown a glimpse of what he was capable of, everyone anticipated nothing less.
Expectations were born and demands were set.
Albeit amassing 17 fewer goals and three fewer assists last season, a veritable slump by Salah's standards, his instrumental influence the continuation of the club's rich European history combined with a second successive Golden Boot were testament to his talents.
And yet, despite setting such high standards that made it almost impossible to improve on his achievements, he's found a way, taking the weight of expectation and pressure on his shoulders and garnering it as an extra motivator rather than a momentum check.
Constantly progressing in search of that extra 0.1 per cent, an extra half chance, his eyes are always firmly fixed on the next step.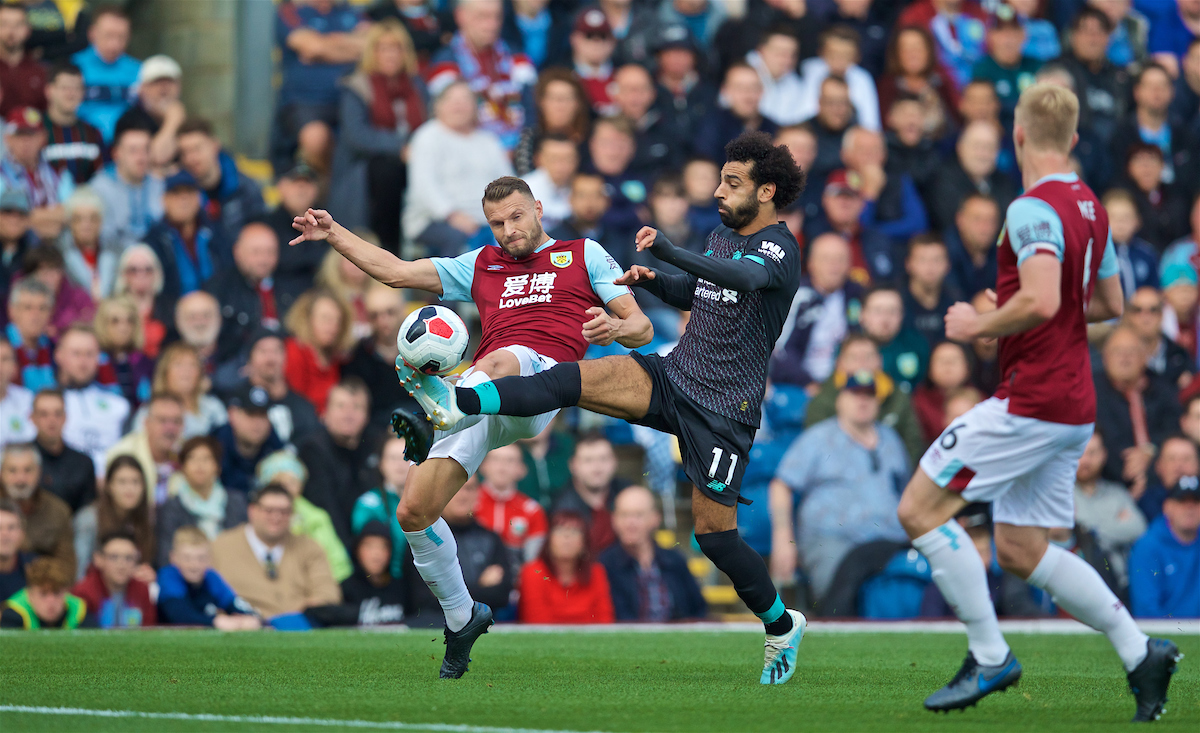 The next match, the next goal, the next win.
A man seldom content with mere consolidation but striving to maximise every ounce of ability, his relentless mindset is what sets him apart as a truly world-class player.
Three goals and two assists inside the first four league games this season represents another strong return for the Egyptian, whose virtuosity continues to reap rewards.
There was a moment against Arsenal when he looked like he was playing his own game; an untouchable Adonis peering head and shoulders above those who dared to stop him.
Fifty-eight minutes in and he's bearing down on goal having left David Luiz and Nacho Monreal in his wake.
There's barely a second to blink before he's caressed the ball into the back of the net.
It was the kind of strike only a handful of players are capable of scoring, and yet one that Salah has somehow cultivated time and time again, making goals of the highest order appear almost mundane.
He has now scored 74 goals in 110 appearances across all competitions for Liverpool; a goals per game ratio of 0.67. That places him ahead of Luis Suarez, Fernando Torres, Robbie Fowler and Michael Owen, all of whom had glistening goalscoring records at Anfield.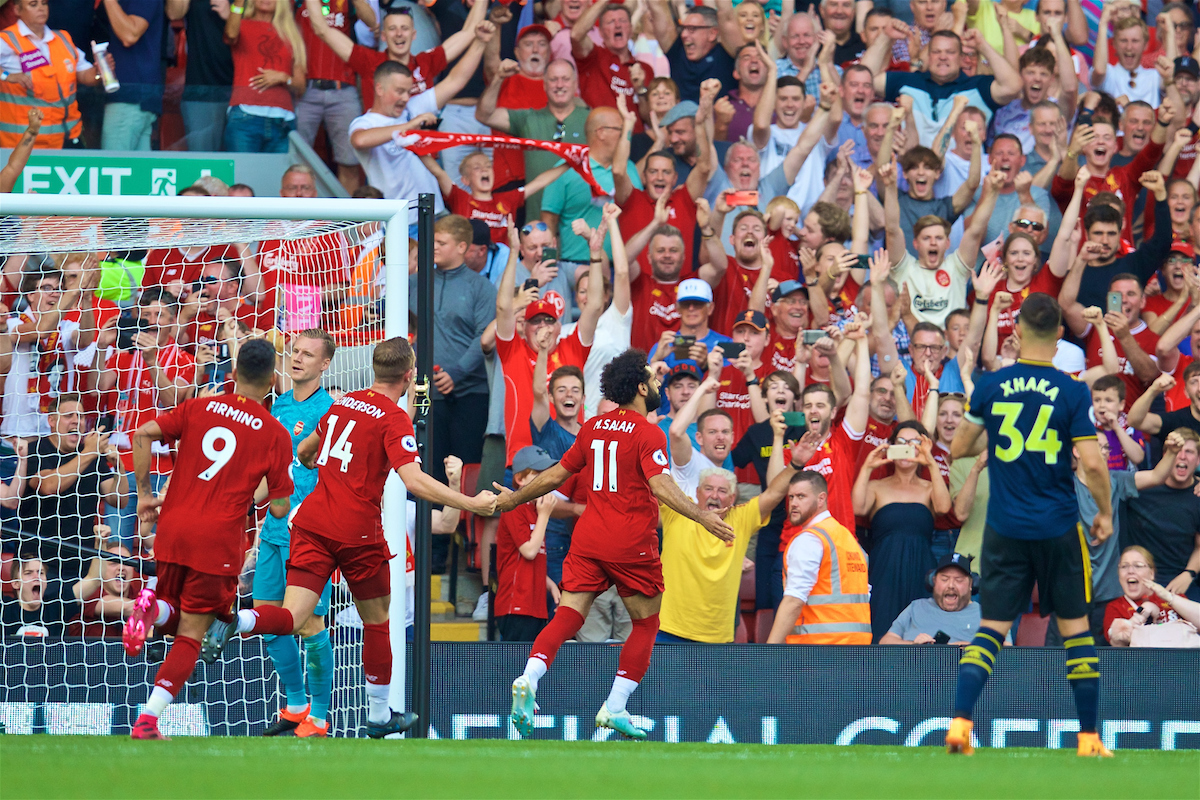 In the Premier League exclusively, he has 57 goals and 24 assists in 78 appearances, a goal per game ratio of 0.73, towering above heavyweights Wayne Rooney (0.42), Van Persie (0.51), Van Nistelrooy (0.54), Thierry Henry (0.69), Sergio Aguero (0.69) and Alan Shearer (0.69).
All of the aforementioned players were natural number nines whose sole duty was to score goals.
What Salah offers to Liverpool extends much further than his multitude of goals; he is a general embodiment of Jürgen Klopp's attacking thesis.
While Firmino is labelled the orchestrator to the exuberant attack, peeling off defenders to open the space, it is Salah who is on hand to open the floodgates.
The 27-year-old's creative eye and positional intelligence has enabled Firmino and Mane to achieve the best goal totals of their careers to date.
In fact, Salah's assist for his Brazilian strike partner at the weekend was his 105th goal involvement inside 110 games, meaning he either scores or creates a goal in almost every game he's played thus far.
Saturday saw Salah's selfish side, and not for the first time, but it's important to remember all great goal scorers are innately egocentric.
Are there times he should look up? Yes. Opportunities where he can have better awareness? Of course.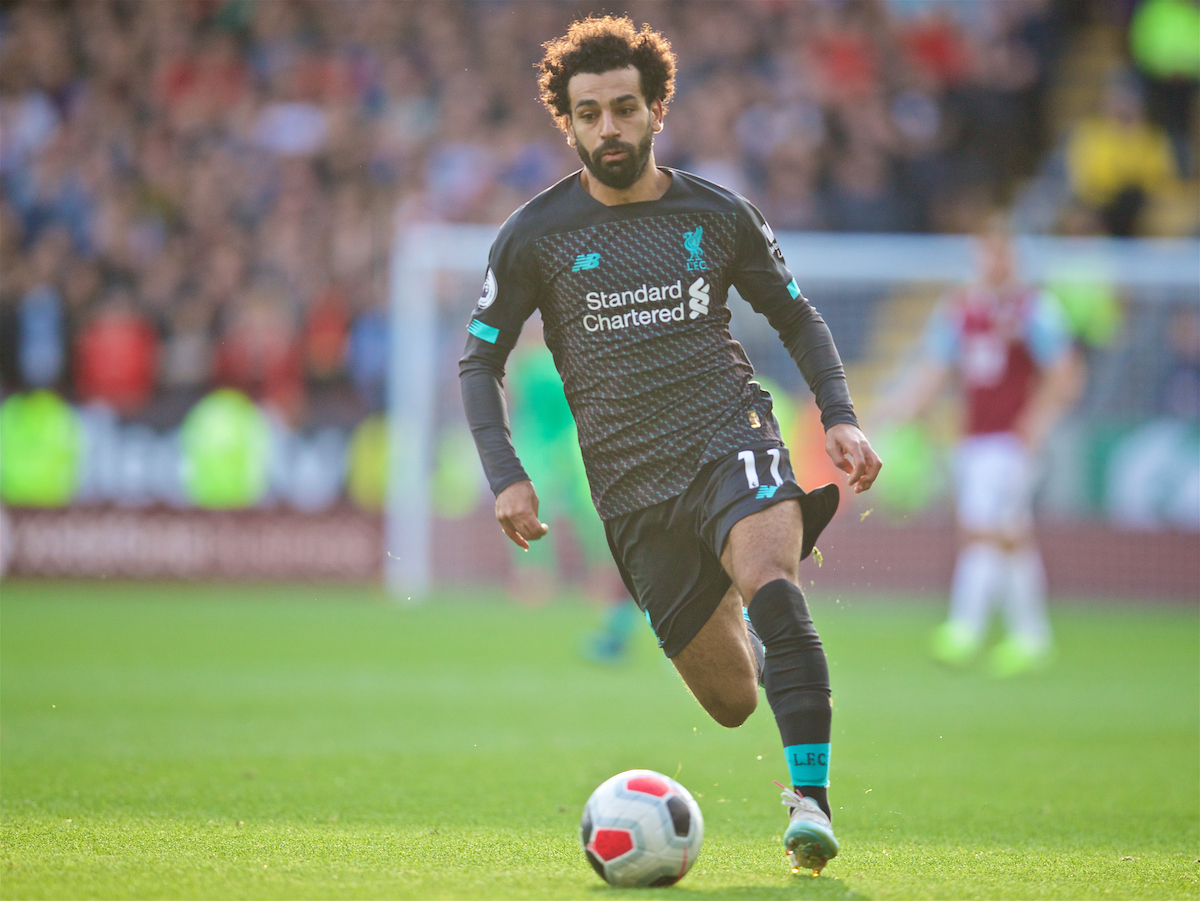 But Salah's willingness to back himself is what sees him boast such an immaculate record for Liverpool; he believes he can beat his man or score at an impossible angle.
His scintillating shimmy around Asmir Begovic back in December wouldn't have happened without the arrogance every world-class player has, nor his rippling long-range effort against Chelsea in April that sent The Kop into raptures.
Salah's Liverpool career to date is a catalogue of individual genius; the scintillating brilliance of a man who backs himself.
He sets the standard. He doesn't ease off. He doesn't settle for what he's achieved nor bathe in his own brilliance.
Despite setting such a high standard, he continues to evolve and build on his imperious record.
Here's to Mo Salah making the impossible seem innately possible with every passing week.
"Burnley away shouldn't be that easy.

"It's ridiculous how good this team is." 👏

🗣 Listen to this week's FREE Anfield Wrap show in full here 👉 https://t.co/H9aH9at5Fk pic.twitter.com/hD8hvhj26b

— The Anfield Wrap (@TheAnfieldWrap) September 2, 2019
Recent Posts:
[rpfc_recent_posts_from_category meta="true"]
Pics: David Rawcliffe-Propaganda Photo
Like The Anfield Wrap on Facebook