SHALL we just call it 0-3?
Harvey Elliot's glorious third curled into the corner crowned an impressive display by a relatively young Liverpool side ably led by elder statesmen Dejan Lovren, Adam Lallana and most of all James Milner.
It's such a shame. It could be the best non-goal since Luis Suarez in 2014 against Arsenal and that is the greatest non-goal in football history. It would have been terrific to see his reaction, wheeling away in delight. It would also have been deserved.
We'll get on to the elder statesmen but the point of evenings like tonight's is to be excited about tomorrow and Elliott had us most excited about tomorrow. His left foot is a wand and his right isn't bad either. He wants to play football all the time in that way excellent players do. He's eager to get the ball because he has mischief in mind. He is a scamp.
The chance created for James Milner in the first half was just sumptuous. It had everything and most of all it was marvellously weighted. Weighting is something underrated in passing the ball.
There's a marvellous YouTube compilation of Michael Laudrup's assists that I watch habitually because it makes me so happy. Within we see over and over that he could pace the ball exactly. It's the mark of a true talent that, and Elliott showed it in spades this evening.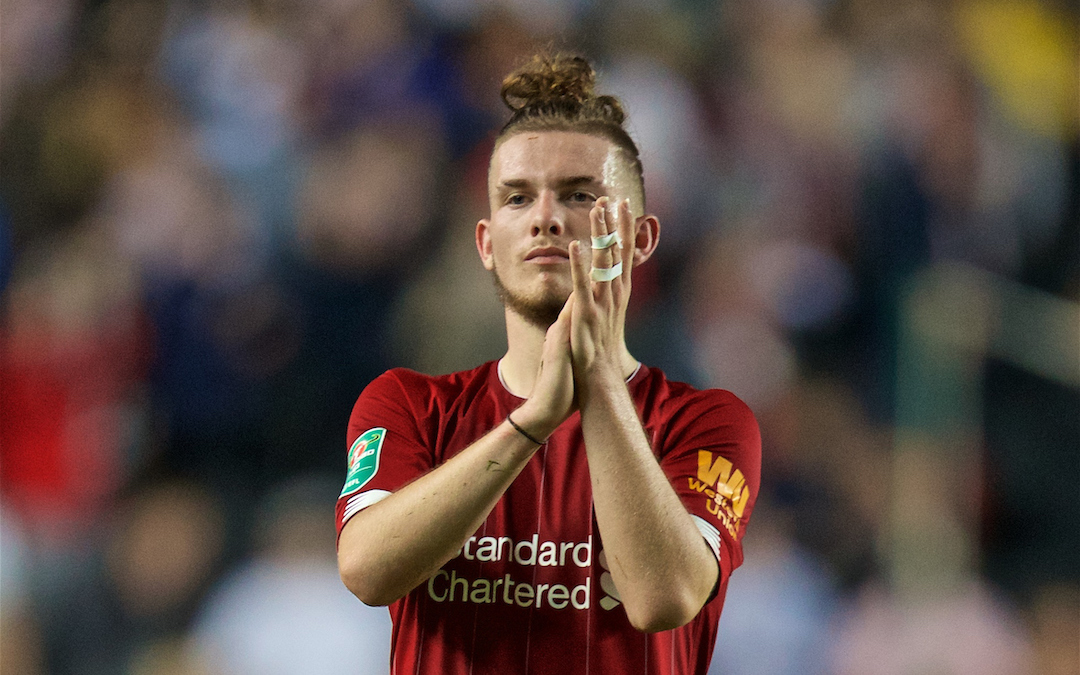 Curtis Jones produced his best performance in first-team action including friendlies. He was a presence through the game and found himself involved in the action throughout. He should be expected to contribute through this campaign.
Rhian Brewster was willing; his run in the last minute showed what he is about, hanging until the last possible moment before exploding. It was frustrating Joe Gomez didn't find him. The ball didn't break for him through the game and he didn't get to leave his mark. He'll come away annoyed but there is more to come from him.
Ki-Jana Hoever made his mark. It's a glorious header, the aerial equivalent of staying hit. It's actually the one thing you'd like to see more of from the senior lads, something we have been seeing more of – attacking the back post. It suggests there is something going on at Melwood around this – that is the place to be when your opposite wide man has the ball.
Across the game Hoever was again impressive. He coped well with things going against him, he's a pure defender. He should be pushing for a place on the bench soon and could operate along the line.
Caoimhin Kelleher makes an excellent save but more than anything he is clearly trusted by his teammates. He passes the ball very well and anticipates off his line brilliantly. He is front foot.
The two players who arguably disappointed most were the central midfielders – Naby Keita and Alex Oxlade-Chamberlain. Both looked just out of touch despite some lovely moments. This is to be expected. They could do with positioning themselves a little sharper but it will come.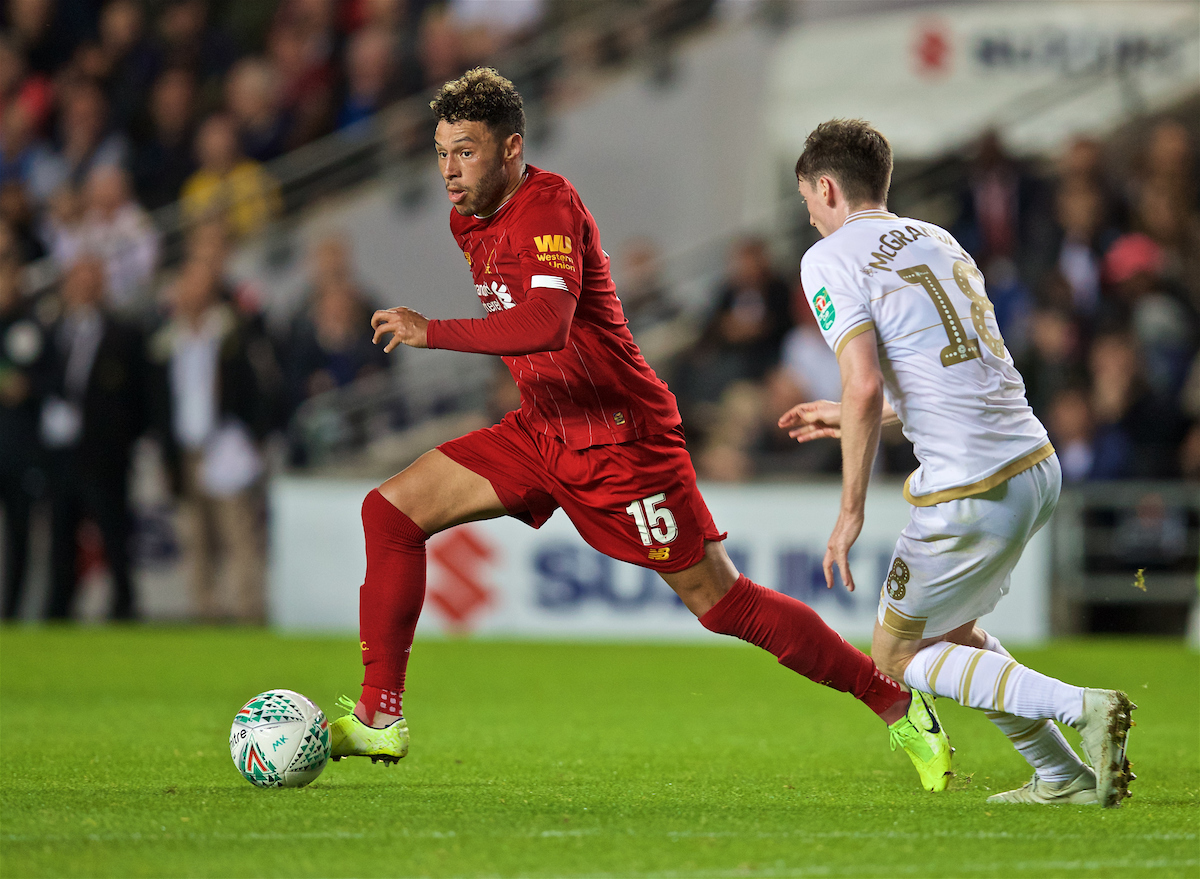 It would be good for both to get the chance to build on this performance in the next two, but this is the sort of thing that is easy for me to say – the gaffer has a job in the real world where winning and losing is a massive blow.
The tightrope of the league needs walking, the reality of the Champions League is that next week is must win. We can talk the walk but he actually walks that tightrope.
There are few men walking the earth as impressive as James Milner. To call him an inspiration isn't to overstate it. The first thing to say is that he is just such a good footballer, so aware of where he is and what to do next but he leads by example. He is the epitome of this side.
The block in the second half where he emerges from nowhere was tremendous. He isn't perfect, he probably doesn't want to be at left back but he is the very best of us.
Adam Lallana was tidy when holding but a livewire when moved. The manager has a clear plan for him as his number six but the player yearns to be further forward. He runs for days, lolloping stride.
The Big Dog came in and was his best self; impetuous, occasionally very wrong, often very right. Dejan Lovren is ready to be called on this campaign.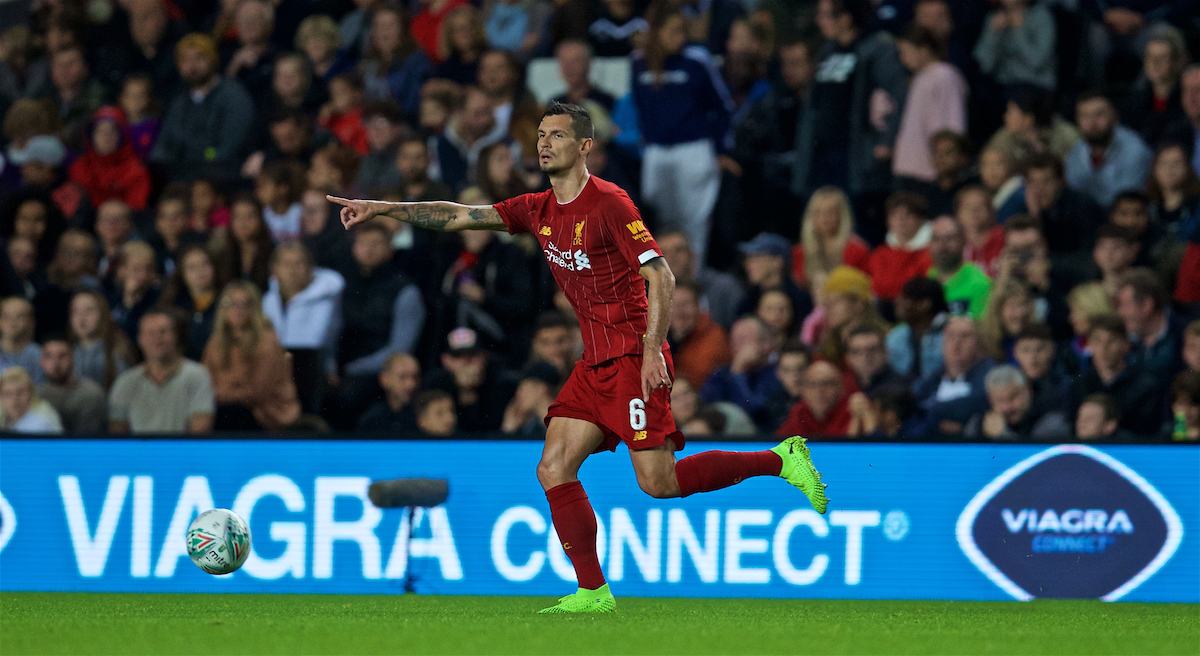 Indeed, that should be the takeaway – Liverpool do indeed have strength in depth. It's down to the manager to work out how to get a number of these footballers in here and there.
Is Lallana as good a six as Fabinho? Of course not, but he can play occasionally and alleviate the burden. The biggest shame is that you can only have seven on the bench, but a line has to be drawn somewhere I suppose.
We'll get to watch this side again and that is something to look forward to. Yes Milton Keynes Dons had a bit of a big 10 in the second half, but it was too little too late.
Be excited about tomorrow, that goes for us, for Lallana, for Elliott. Look forward to the next round.
There is a point where this competition can become a bit of a pain, but for now it's a tonic, a springboard, a glimpse.
Milton Keynes Dons 0 Liverpool 3 was a lovely way to spend a couple of hours.
More please.
Recent Posts:
[rpfc_recent_posts_from_category meta="true"]
Pics: David Rawcliffe-Propaganda Photo
Like The Anfield Wrap on Facebook