"SOMETIMES you need luck.
"I was lucky today and the goalkeeper was unlucky. Sometimes you need those kind of moments."
You'd do well to find a single football supporter who didn't believe that the circumstances leading to Liverpool's winning goal against Sheffield United could be classed as anything other than "lucky".
As the cliche goes, if you don't buy a ticket you don't win the raffle, but Gini Wijnaldum – as quoted above – knows that this particular tombola was a surer stop away from being an unsuccessful one for his side.
When you analyse the game as a whole, it is damning that Wijnaldum's shot was The Reds' first on target – even a bang average Sheffield United attack had managed two before that point.
However, that stat doesn't exactly tell the whole story.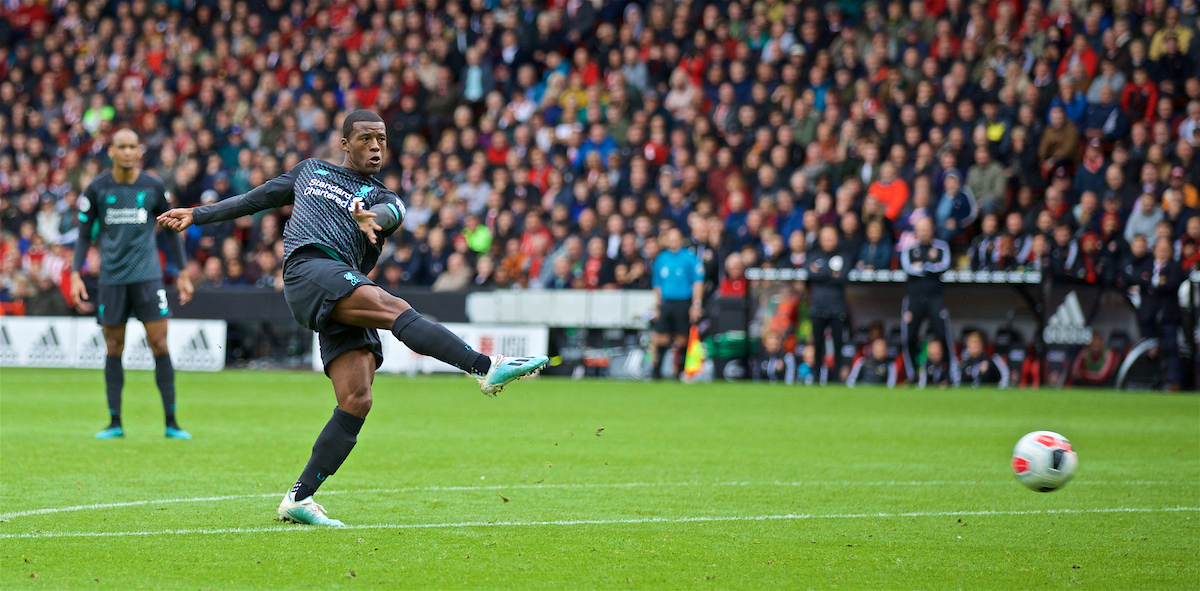 Prior to half time Sadio Mane had spurned two glaring chances that on any other day you'd have expected him to finish, and though The Blades battled well in the first half as their crowd got right behind them, they were the only significant moments in the first 45.
Those two misses were enough to prompt a commentary team of Steve McManaman and Darren "Fletch" Fletcher to conclude that Sheffield had been let off the hook.
It was a case of when not if at that point.
The home side once again came out in the second half, but as they did towards the end of the first half, their energy levels started to drop and The Reds started to find gaps.
Physical fatigue is always a huge factor in games like this against sides like Chris Wilder's – teams that are no match for Liverpool's fitness but can trump them for endeavour on their day.
There will undoubtedly be moments in games where sides like Sheffield drop off and that's when Liverpool should be able to pick them apart, which they had no real problem doing but for a lack of finishing stopping the scoreboard being impacted upon.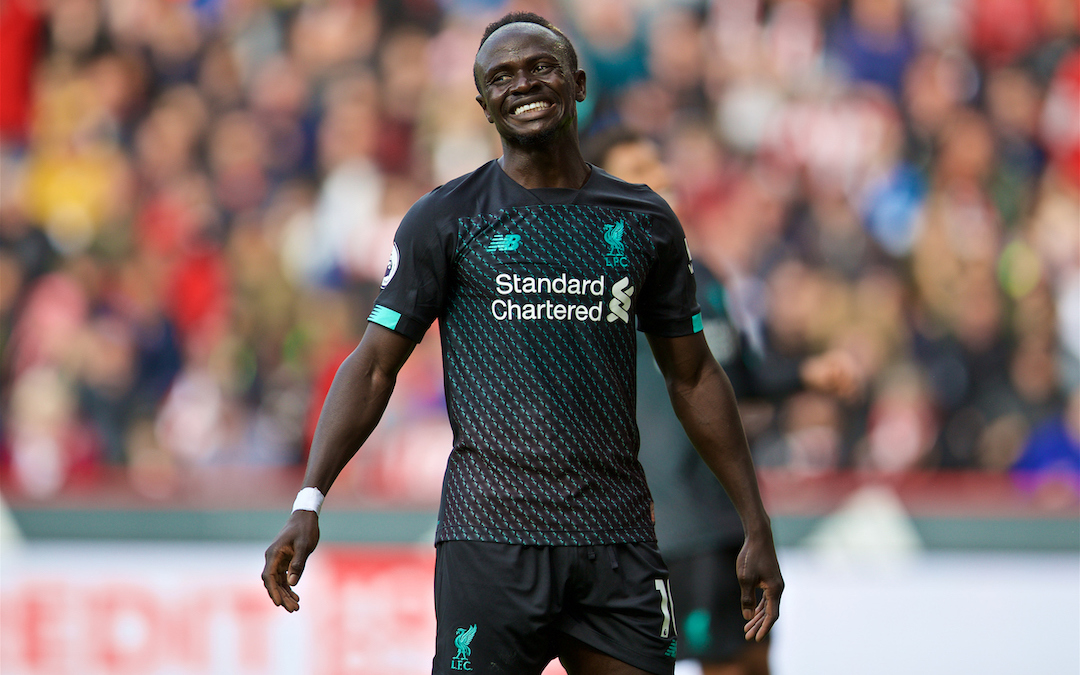 Another key factor for sides of the stature of Liverpool is the mental fatigue they inflict on lesser teams.
Imagine being one of those Sheffield United defenders at 64 minutes when Divock Origi enters the fray. You've been chasing down Roberto Firmino, Mo Salah and Sadio Mane, shuffling side to side to stop them getting any space and trying to get forward yourselves, before a Champions League-winning goalscorer comes on to further torment you.
Imagine the mental impact that must have.
For years Liverpool supporters had to witness an all-conquering Manchester United side inflict that exact same physical and mental fatigue on sides.
While those Manchester United teams were always fitter than everybody else, they were occasionally matched for endeavour and as a not-so-neutral spectator, you'd allow yourself to believe that today was the day they were going to be caught out.
However, you only have to look back to the last time Manchester United pipped Liverpool to the Premier League title, in 2008-9, to see how they often left it late to get the job done.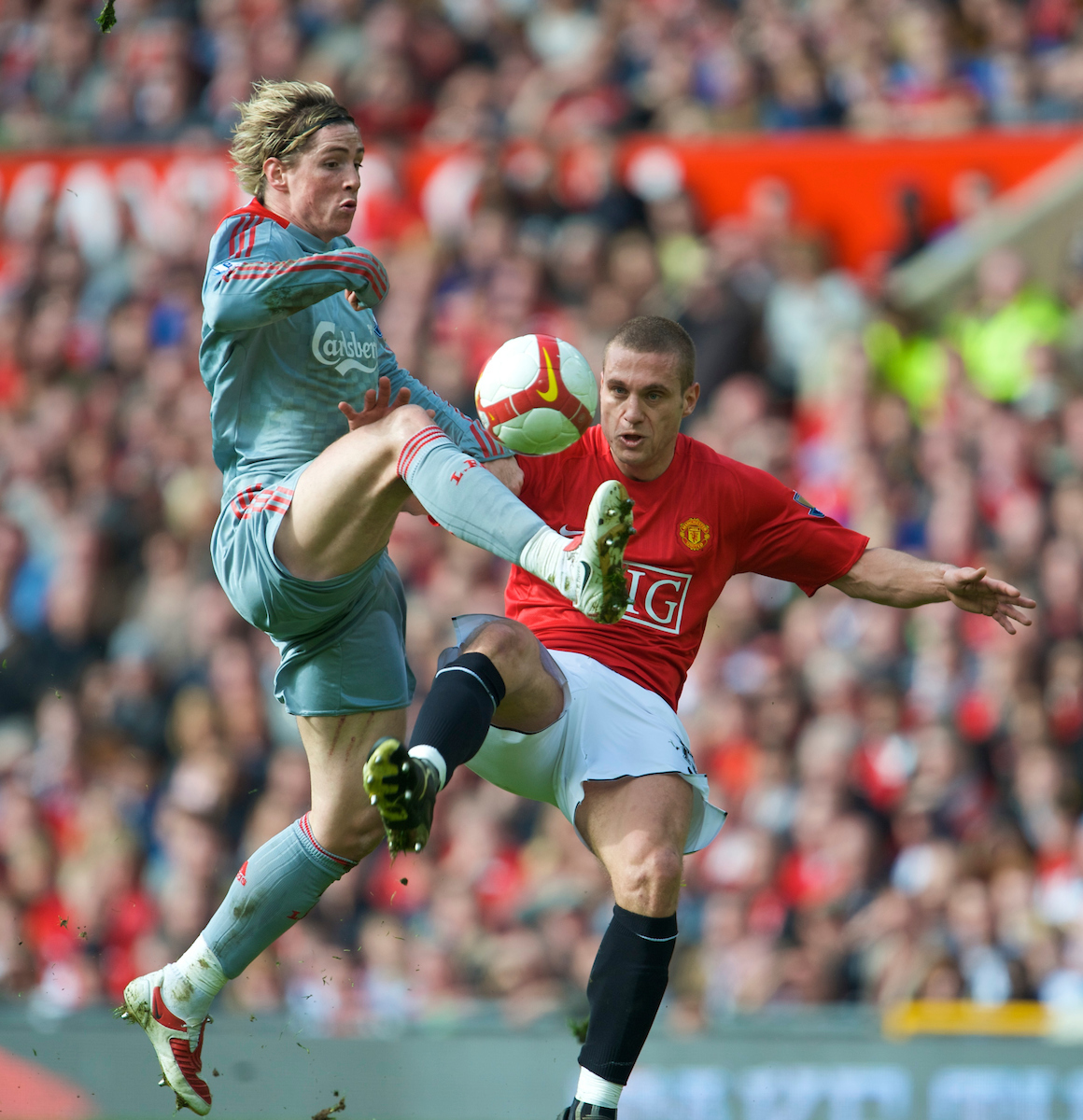 That season United had an embarrassment of riches in attack, with Wayne Rooney, Cristiano Ronaldo and Dimitar Berbatov backed by Carlos Tevez off the bench. Even later on in the season they had a secret weapon in Federico Macheda to call upon, as they did to devastating effect in back-to-back games against Aston Villa and Sunderland.
It felt as though teams would go into games against that United side expecting to lose but willing to put up a huge fight in the process, therefore when it got to the latter stages in games the thought of losing would creep into the minds of the opposition even more.
Then, once those opposition players had given as much as they could to the cause, United were able to turn to a Tevez or Macheda in order to give you a completely different problem to deal with, after their teammates had run you completely ragged for the last 70-80 minutes.
Those wins were what eventually won the league for Ferguson's side in 2008-9, as with many other seasons, as they managed to turn draws into wins more than Rafa Benitez's side could.
That could well be the difference for Liverpool this season.
Jürgen Klopp's side will have their moments where they'll be called "lucky" this season, but more often than not they are going to find a way to beat those teams who are willing to put up a fight across the 90 minutes.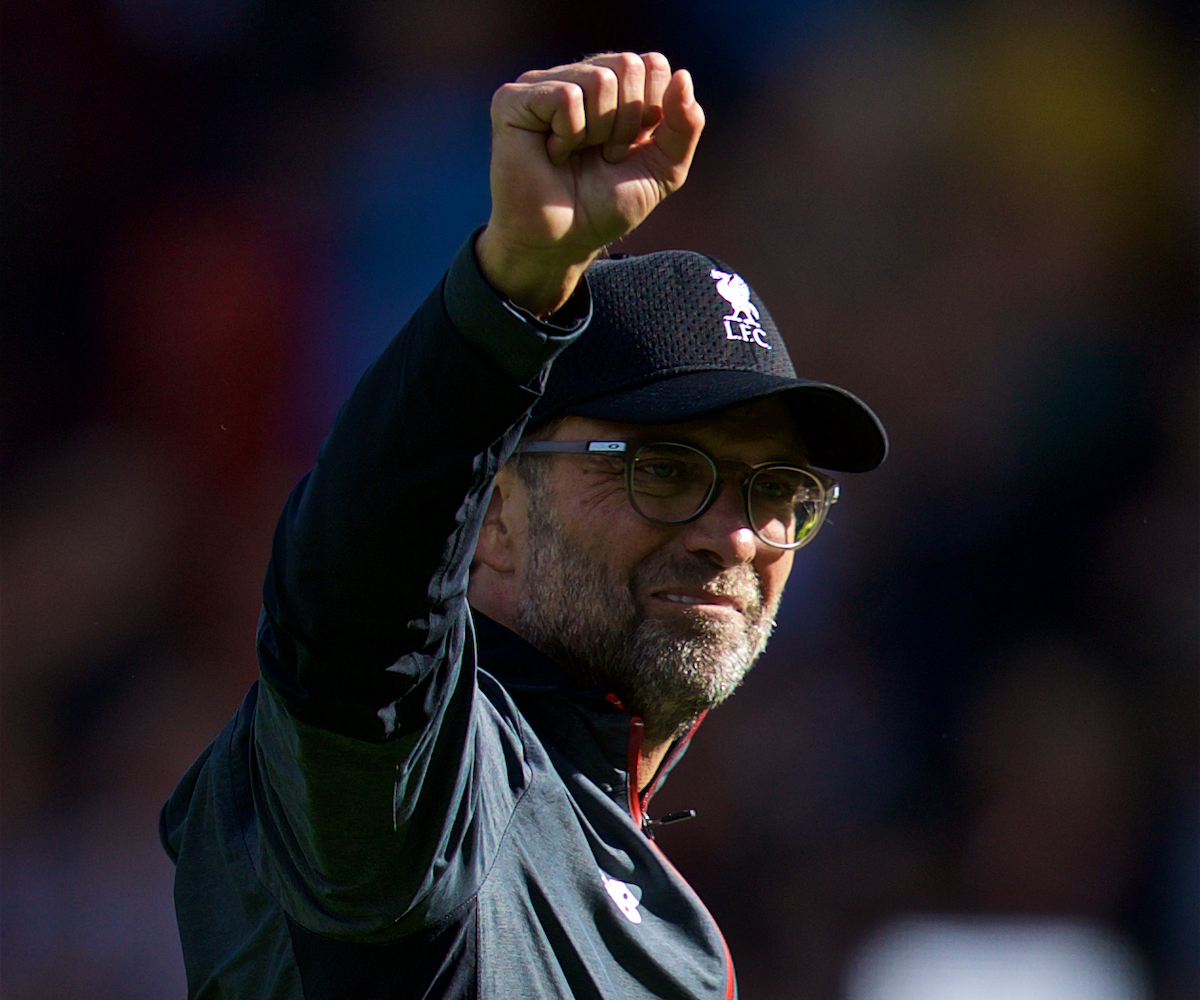 They may well be caught out at times too, United were by Newcastle, Fulham, Villa and Everton, but that shouldn't be considered a complete disaster when it happens – Klopp has often spoke of his team having a bad result in between a run of good results to remind them what it feels like.
This Liverpool side knows that. Knows there's no room for complacency. Knows they can wear teams down. And, most importantly, knows that luck will more often than not be on their side.
"We were not at our best to create chances today. We had a few but it was more because they made mistakes.
"But all that matters at the end of the day is we have the three points."
As Gini says; you make mistakes, we'll take our three points.
"It's the sign of champions, stick it out and get the three points"

📱 Subscribe to listen to our Post Match podcast and Post Match Pint video after Liverpool beat Sheffield United 👉 https://t.co/XZAK9veWt7 pic.twitter.com/DdigEYF9LP

— The Anfield Wrap (@TheAnfieldWrap) September 28, 2019
Recent Posts:
[rpfc_recent_posts_from_category meta="true"]
Pics: David Rawcliffe-Propaganda Photo
Like The Anfield Wrap on Facebook