NOBODY looks forward to a game against Burnley. 
Be it home or away, Sean Dyche's side never represent an easy three points, although they do relinquish them far more often than perceived against the bigger sides.
In the main though, their agricultural style has found an unlikely home in the Premier League, where they've plied their trade with moderate success since 2016.
Though their consistency has yielded an increase in quality players, their footballing philosophy has stuck since their days in English football's second tier. Long balls, workaholic midfielders and dogged defending aren't the most aesthetically pleasing traits, but the likes of Sam Allardyce have proven over the years that they can be effective if implemented properly at this level.
Burnley's mastery of the darker arts culminated in Europa League qualification, a milestone which few fans could have expected to witness in their lifetimes, though it was later viewed by some as more of an obstacle to further success than anything to be happy about.
Before Liverpool came to town this weekend, The Clarets were looking solid, in contrast to the formative weeks of their last campaign. An opening day win against Southampton saw a classic Burnley performance, one that bore a striking resemblance to one of the most frustrating days in Jürgen Klopp's tenure at Liverpool.
The Clarets smashed the Saints 3-0 with less possession, shots and corners. They also had a lower expected goals (or xG) than their opponents, yet scored three more than them.
It was a similar situation when Klopp first faced Burnley, in the opening weeks of the 2016-17 season. Liverpool, beginning their first full season with the German at the helm, had started emphatically, beating Arsenal 4-3 at the Emirates.
Burnley were back in the big time after a solitary season in the Championship, and after losing their opening fixture to Swansea, it was Liverpool who arrived at Turf Moor as firm favourites. Of course, playing away to a newly promoted team was always difficult, but The Reds would surely have enough to make it two wins from two, right?
The 90 minutes on that day were absolutely disgusting to watch.
Liverpool had 80 per cent possession. They had 26 shots to Burnley's three. They lost 2-0.
Their worst traits were on display for all to see, and manifested into the most frustrating game of football I think I've ever watched. It actually set a Premier League record for the highest percentage of possession in a match for a losing side.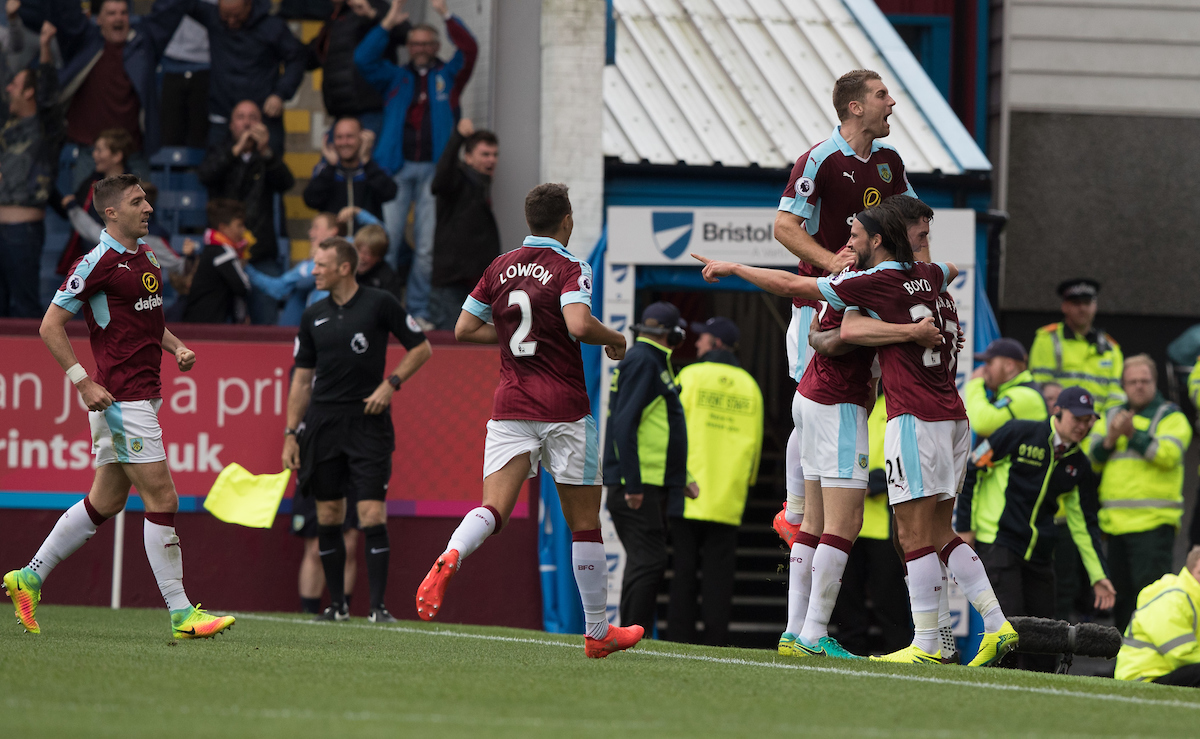 Two tropes characterised this Liverpool team that day, and for much of the decade – defensive errors and an inability to break teams down. Once Burnley took an early lead through Sam Vokes, The Reds were hopelessly desperate and predictable in their efforts to turn the game around.
Liverpool's approach was one-dimensional and low percentage – give it to Phil Coutinho, he cuts inside and shoots from long range. The Brazilian had 10 shots that day, each wilder than the last. As the focal point for Liverpool's attack, the ball was constantly funnelled through him and the more magic he attempted to conjure, the less accurate he became.
The performance and result followed another trend that had plagued Liverpool throughout the 2010s, namely an inability to cope and recover from setbacks.
In those days, you could tell how The Reds were going to do from the first 10 minutes of each match. The club seemed to be suffering a permanent mental hangover, haunted by near misses in 2009 and 2014. Scarred by last-minute goals and unlikely comebacks, Liverpool frequently seemed incapable of recovery once things started to go wrong on the pitch.
That game was three years ago, and Burnley have been regarded as something of a bogey team ever since. In reality though, nothing could be further from the truth. After Saturday, Liverpool have won five of the six matchups since that depressing defeat, and these performances have perfectly demonstrated the transformation of this club under Jürgen Klopp.
Their next trip to Turf Moor came in January 2018. It wasn't an easy afternoon, but this time, The Reds came equipped with added grit. When Johann Gudmundsson struck in the 87th minute, making it 1-1, it looked set to be another frustrating result.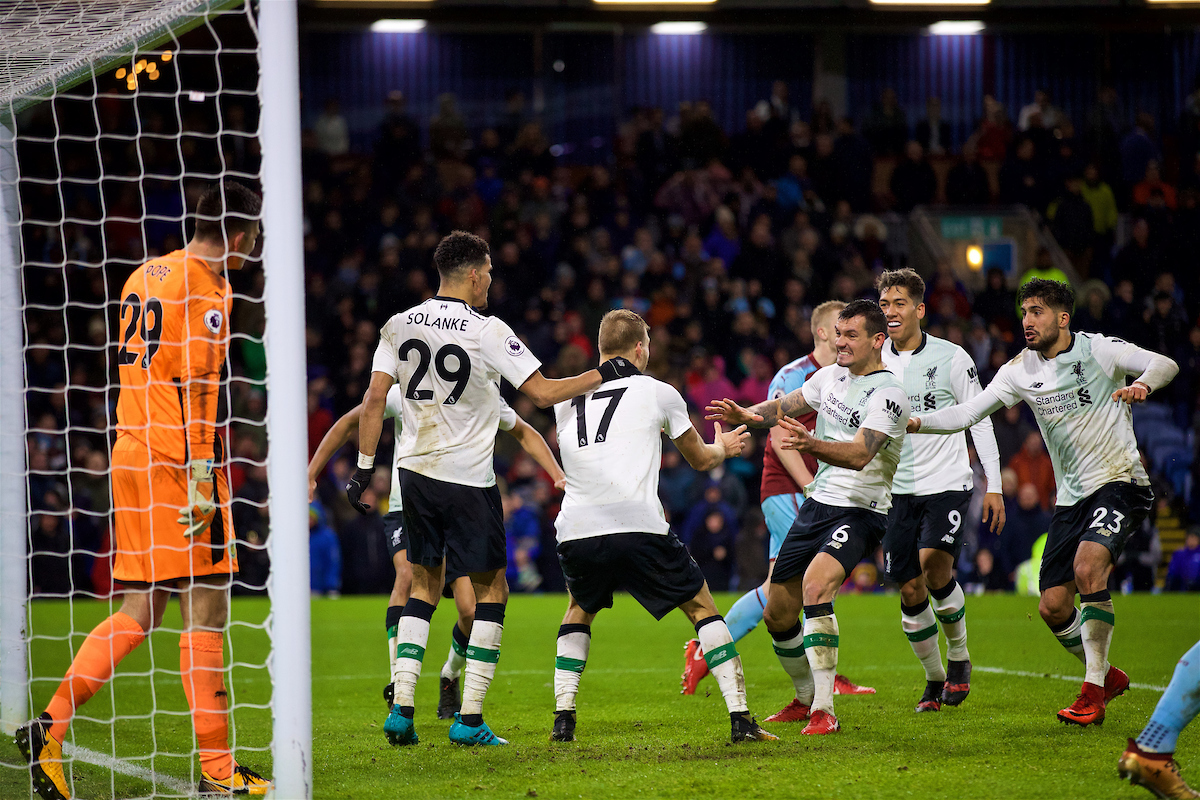 Previous incarnations of this side may have wilted, perhaps conceding a second, but this Liverpool responded to adversity with guts instead of gaffes, Ragnar Klavan bundling in from a last-minute freekick to send the manager and fans into euphoria.
Later, in an interview with The Anfield Wrap, Klopp would describe this as his favourite game of the season. Where 2016's trip to Burnley outlined the issues of a faltering Liverpool, this display encapsulated the strength and determination of the team he was building. It wasn't pretty, glamorous or high in quality, but The Reds fought, and The Reds won.
This theme would continue into the 2018-19 campaign, where Liverpool overcame The Clarets twice by two-goal margins, though each tie offered obstacles that would have shaken sides with lesser mettle.
First came the dreaded away game. Burnley were 19th in the table when Liverpool rocked up at Turf Moor, and they played with the aggression of a side that weren't too happy about it. Words were exchanged in press conferences post game by two managers, one frustrated by an injury to Joe Gomez, the other uninterested in accusations of overaggression.
This time though, there was no reliance on long shots from Coutinho. Instead, Klopp was able to bring on Roberto Firmino and Mo Salah. The soft and panicky Liverpool of yesteryear had been replaced by a well-oiled, composed machine, evidenced by the beautiful counter-attacking goal that made it 3-1.
It was a similar story at home, where Liverpool again fell behind. Burnley held on for just 13 minutes this time, before Firmino and Mane each struck twice. Adversity had come for Klopp's men, but there was no panic.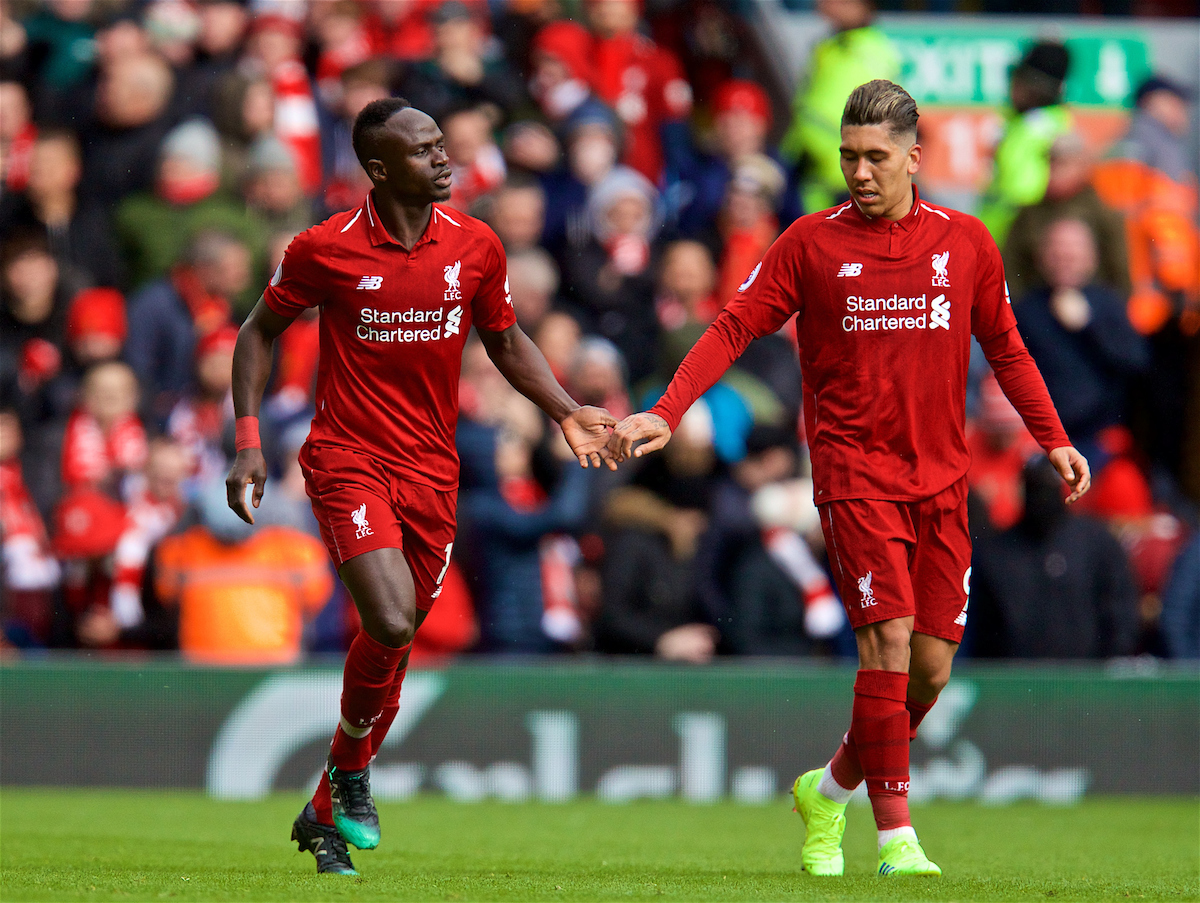 Contrast this to the team that looked absolutely lost in that day in 2016, when the game plan went out the window as soon as Burnley took a shock lead. Now, Liverpool know they have the quality to just keep doing what they do best.
Saturday's routine win should be regarded as the next step in the evolution. The European Champions barely broke a sweat, swatting aside their opposition with consummate ease, disregarding the usual pre-match platitudes. Burnley aren't supposed to be easy, and they rarely have been, but this Liverpool can make any side look pedestrian.
Aside from a brief period in the first half, adversity was absent. Instead, Liverpool stamped their authority to the point where the second half was basically a non event. Burnley may have been regarded as a bogey team, but the truth is that Klopp's side have evolved to the point where they don't have one.
Not only have The Reds become sharper and more effective going forward with the emergence of their attacking triumvirate, they've conquered their tendency to drop points against mid-table teams that stunted their progress throughout the 21st century. For the most part, Liverpool now beat the teams they are supposed to beat.
While Burnley will continue to be an awkward opponent for any team, any fears that Klopp's men would crumble against their physicality were allayed by half time.
As the "mentality monsters" have shown over the last two years; setbacks are temporary, quality will always shine through.
"Burnley away shouldn't be that easy.

"It's ridiculous how good this team is." 👏

🗣 Listen to this week's FREE Anfield Wrap show in full here 👉 https://t.co/H9aH9at5Fk pic.twitter.com/hD8hvhj26b

— The Anfield Wrap (@TheAnfieldWrap) September 2, 2019
Recent Posts:
[rpfc_recent_posts_from_category meta="true"]
Pics: David Rawcliffe-Propaganda Photo
Like The Anfield Wrap on Facebook