THERE'S something that The Kop wants you to know.
The best in the world… Well, technically it's Virgil van Dijk, but that doesn't rhyme.
The newly crowned UEFA Men's Player of the Year agrees with The Kop though, as he recently declared to talkSPORT that Roberto Firmino was indeed the best player he has ever played with, and the Brazilian seems determined to live up to the billing bestowed upon him by van Dijk and the Anfield faithful.
Firmino's performance in the 3-0 win at Burnley on Saturday was just the latest in a line of superb showings since the start of the campaign, and he even marked the occasion by becoming the first Brazilian to score 50 goals in the Premier League.
The 27-year-old also won two thirds of his aerial duels at Turf Moor – made all the more impressive given the opposition – and showed a certain clinical streak as he took five shots at Nick Pope's net, picking up an assist and a goal.
It wasn't a one off either. The former Hoffenheim man has started the season brilliantly, already registering two goals and two assists in four Premier League games, while coming off the bench to get two more assists in the Super Cup win over Chelsea.
His touch seems on point, his movement is executed perfectly to harass defenders, the weight of his passes are spot on and he is striking the ball purely almost every time he shoots at goal.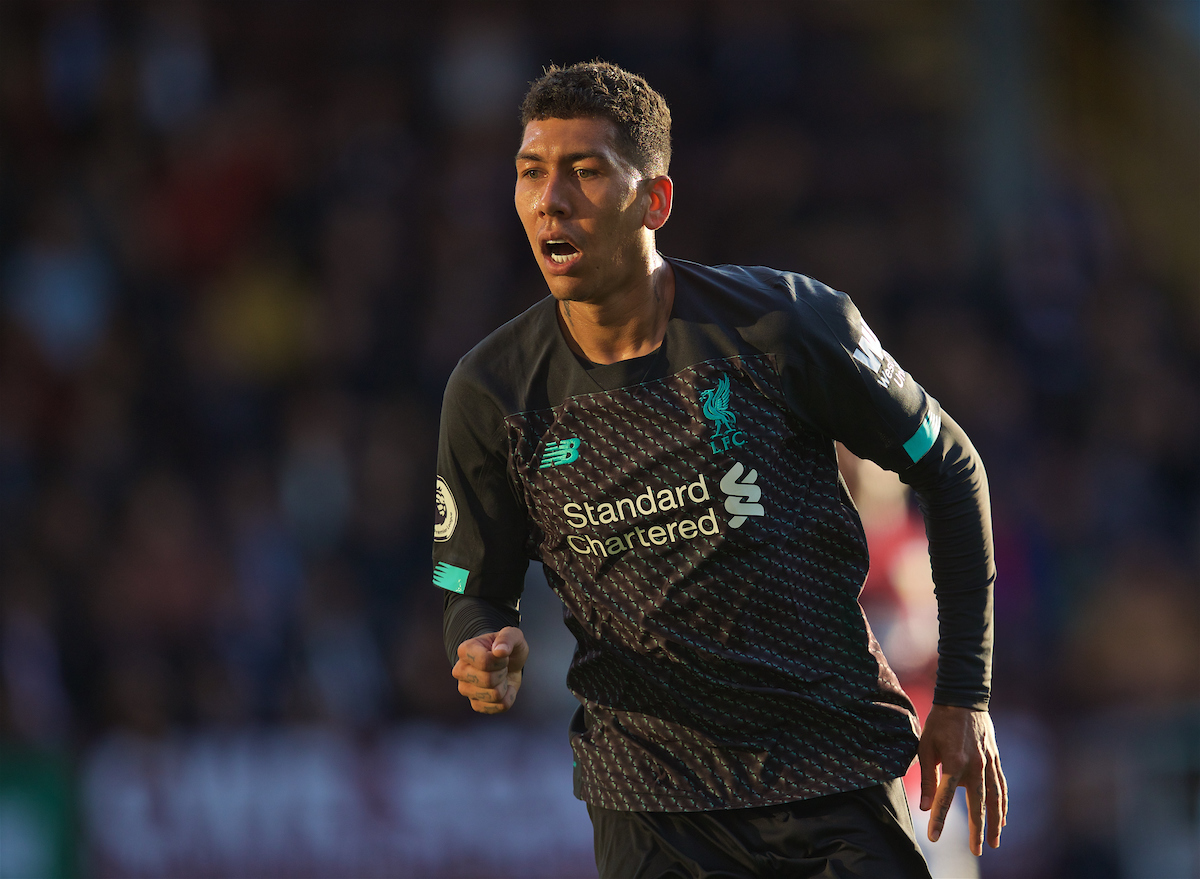 However, compared to his attacking partners Sadio Mane and Mohamed Salah, Firmino isn't usually considered to be "the numbers guy" when it comes to direct goal involvements. His importance to the way Liverpool play is clearly identified elsewhere.
According to Squawka, Firmino has created more chances than any of the front three since they joined forces in 2017, and has made more tackles than any other forward in the Premier League since he arrived.
He wasn't always so revered on Merseyside, though. I remember writing an article for this very website in 2015 about how exciting his £29m signing was at the time, given how he'd performed in the Bundesliga.
However, his first few months in England didn't exactly indicate that he was going to become the player he has, or even replicate the player he was in Germany. It was concerning for him and for Liverpool, but far more importantly, I looked like a bit of a fool for backing him so heavily.
Enter Jürgen Klopp, who knew him well from his time in Germany. Before long, Firmino had found his feet and over the last few years, has established himself as a vital cog in one of the best teams we've ever seen, as well as cementing his place in the Brazilian national side.
In 2019 so far, he has won the UEFA Champions League, Super Cup and Copa America, could become a World Club Champion in December, and is clearly hungry to add to that fine haul in 2020.
Despite all of that, it still seems like Firmino doesn't quite get the same spotlight as Mane or Salah – not that he particularly minds, though.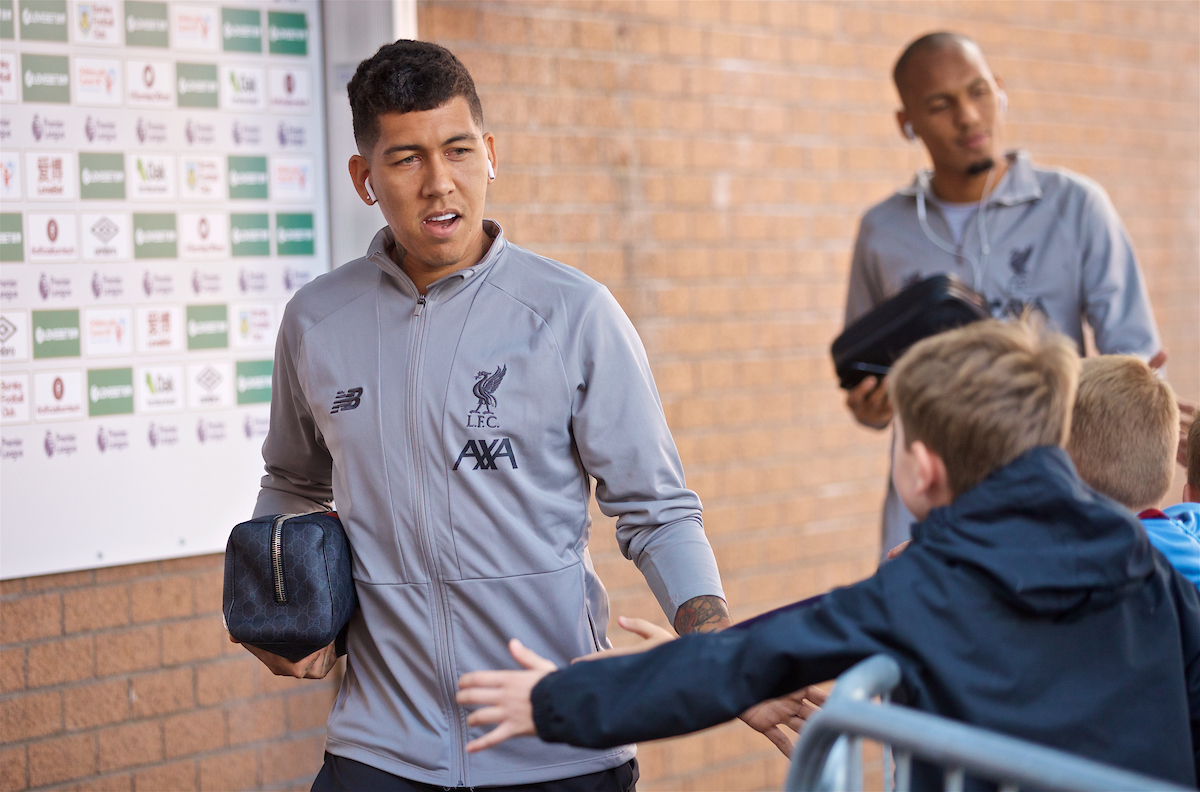 For example, the now infamous Mane/Salah "incident" in Burnley didn't only show the ultra competitiveness of the Senegalese forward, but also the comparatively laid-back approach of Firmino, who, if anything, had more reason to be upset at Salah for not passing moments earlier when he was in a golden position to score.
Not only did Firmino not air any frustration, but was front and centre trying to calm Mane down when he came off.
The "Partridge shrug GIF" attitude that Firmino took was then embodied in his hilarious gurn to camera as the players made their way back up the tunnel at the final whistle. It was another example of the little things simply not fazing him, and it feels like a healthy approach.
I often wonder "what would Bobby do" while going about daily life. When I'm stuck on a commuter train, I get frustrated, start angry tweeting the rail company, and staring daggers at the bloke who didn't use antiperspirant that morning. What would Bobby do, though? I think hard, calm myself down before doing a little Samba dance and playing no-look Candy Crush.
In an article for The Guardian in 2018, Andy Hunter retold a story from Hemerson Maria – who coached Firmino at Figueirense – and it summed up the man and his attitude even back then.
"When we started to work together at Figueirense I called Roberto 'Alberto' for two weeks. All the time I shouted 'Alberto, Alberto, Alberto' and he never corrected me. I said Alberto and he listened and obeyed the instructions.
"After two weeks my colleague asked me: 'Why are you calling Roberto as Alberto? His name is Roberto, Roberto Firmino'. I didn't know! I asked Roberto why he never said the correct name to me. But he is very shy and said: 'It's fine teacher, no worries.'"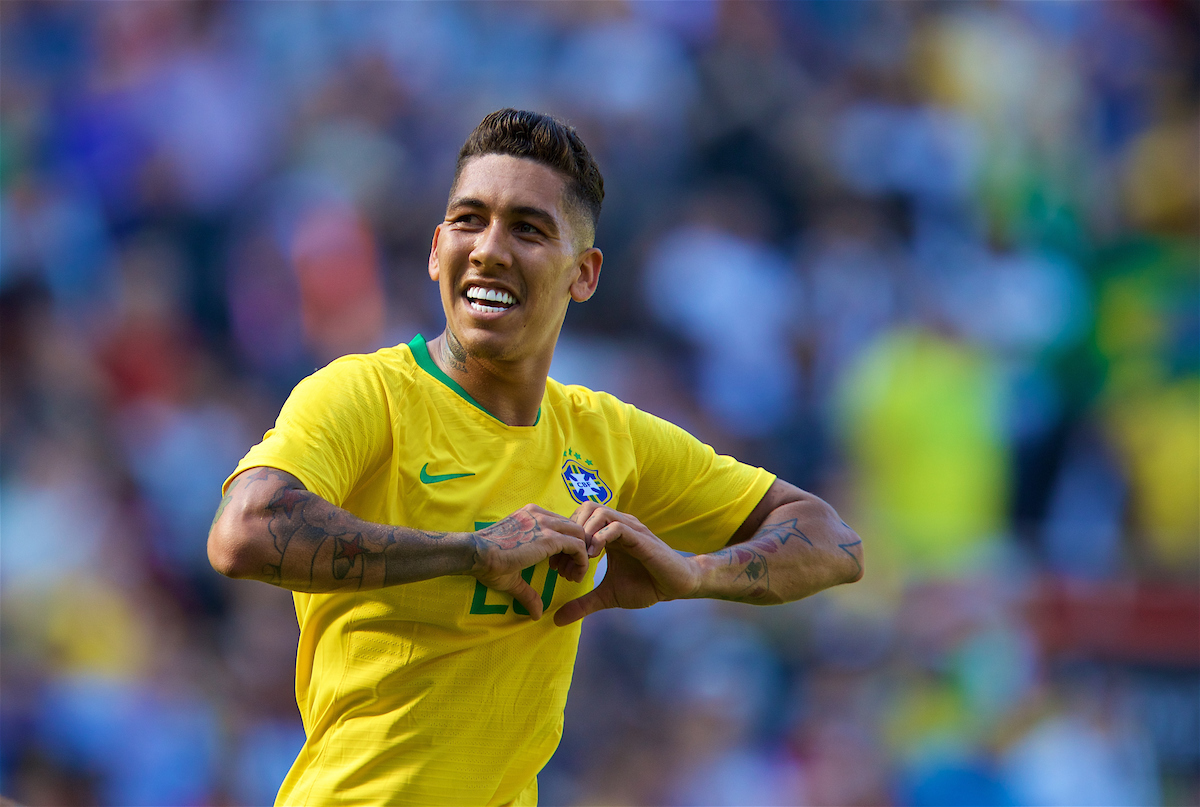 Liverpool have started the season well, perfectly in fact, and part of that is down to Firmino being at the top of his game from the get go. He is not only scoring goals, but taking them well.
His efforts against Southampton and Burnley were excellent strikes, and he has generally been showing more confidence in front of goal, aside from one bad miss at Southampton, albeit it was only moments later that he scored anyway.
The signs were there from the very beginning of the campaign. He was unlucky not to score with terrific efforts with his weaker left foot against Manchester City in the Community Shield and Norwich on the opening day of the season, and then came off the bench to assist two and score a penalty in the Super Cup.
The sky-high levels of his confidence were even on evidence in a moment when he didn't score or assist, with his audacious flick and volley against Arsenal delighting those of us who love to see such impudence on a football pitch.
He even tried to score a with an overhead kick in the second half at Burnley, suggesting that he is turning up the dial on his 'Brazilian-ness' this season to 11.
So many people, us included, stress too much about football results. Firmino plays under more pressure than most at the absolute elite level, but he does it with all the carefree calmness of someone who sees football for what it is. Something to be enjoyed and celebrated.
He doesn't particularly mind if people know it or not, but the song seems to become truer and truer each week.
Firmino vs Burnley:

Goal ⚽️
Assist 🎯
Became the first Brazilian to score 50 Premier League goals 🇧🇷

👕 Get yours here 👉 https://t.co/HN1kBcwHFu pic.twitter.com/l9FAkhxF8x

— The Anfield Wrap (@TheAnfieldWrap) September 2, 2019
Recent Posts:
[rpfc_recent_posts_from_category meta="true"]
Pics: David Rawcliffe-Propaganda Photo
Like The Anfield Wrap on Facebook