IT was nearly a clean sweep for Liverpool in the men's categories at the FIFA's "The Best" Awards in Milan last night.
For the main award, Virgil van Dijk was denied by Lionel Messi – which must have been an odd feeling for both as it was the other way round at Anfield in May – but Jürgen Klopp won the Best Coach, while the Best Goalkeeper prize went to none other than Alisson Becker. Or at least it did once he came back from the men's room.
There was a suspicion when The Reds forked out a then world-record fee for a keeper in the summer of 2018 that Alisson would be a game changer. He certainly was, and his new hobby of picking up best goalie awards is further proof of that, on top of his part in winning the Champions League last season.
The Brazilian rightly got as much credit as anyone for turning Liverpool from very good into great last year, and it was therefore perceived to be a heart-stopping disaster when he went down with a calf injury just minutes into the opening game of the new campaign.
Imagine if, in the minutes following the trophy parade in June, someone put the following question to you. "If Liverpool couldn't play Alisson for the first 10 games or so of the season, who would you feel comfortable replacing him with?"
Other than the obvious answer of "I wouldn't, I'd just go and have a big cry", you would think the replies would range from Ederson, to Jan Oblak, or maybe Marc Andre ter Stegen.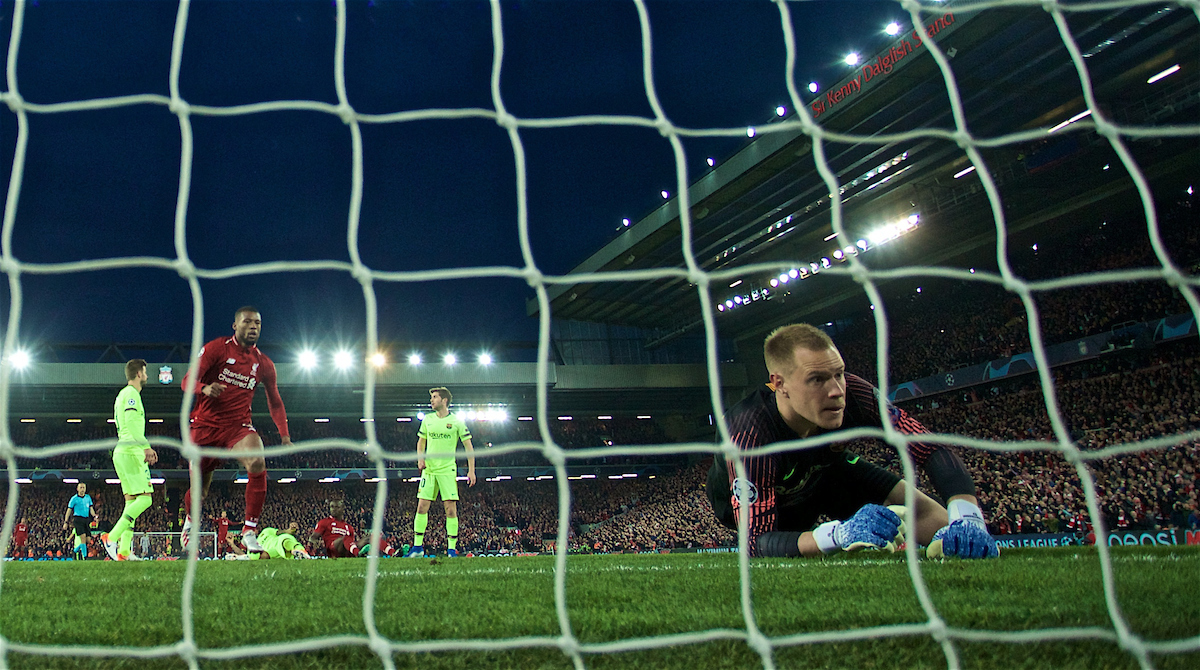 How about West Ham's former backup goalie?
Most had accepted that Liverpool were set to head into the season with Simon Mignolet once again as number two, particularly Klopp. It seems that the only person who was dead set against that idea was the Belgian himself, who managed to manoeuvre a transfer to Club Brugge in about a three-hour period immediately following the Community Shield in early August.
Within 24 hours, Liverpool announced his replacement. Adrian San Miguel del Castillo.
I must confess, I for one really had my heart set on Pepe Reina coming home. The beloved baldy could have brought experience, ability with his feet, a short settling in period and his renowned dressing room presence. However, it turns out that Adrian pretty much ticks all those boxes too, and he was free.
It has been an odd career trajectory for the 32-year-old. Having come through the ranks at Real Betis, and then spending six years at West Ham United, Adrian surely could not believe his luck when, following his release from The Hammers at the end of last season, he was being asked to sign for the Champions of Europe.
Many fans didn't pay all that much attention to what turned out to be the only first-team signing the club would make in the summer. They just wondered if he had big enough hands to lift the Carabao Cup in February.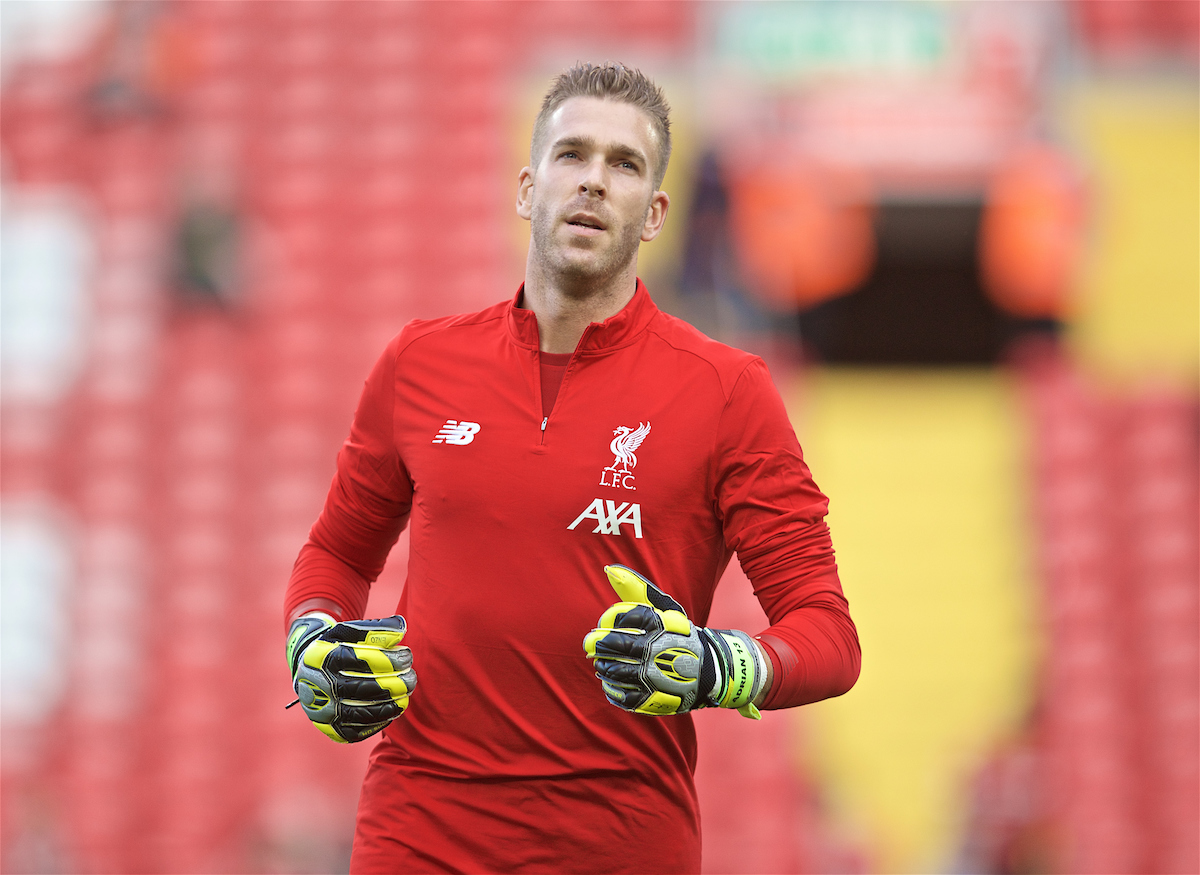 Then, all of a sudden, it became astonishingly important just how good Adrian was.
Alisson was down. Alisson was off. Adrian was in. The season was only 39 minutes old.
Here we are now, seven games and 51 minutes later, and Alisson is still sidelined. Adrian is still between the sticks, and to be honest, very few are noticing much difference.
That's not to say that the Spaniard is on the same level as the former Roma man, but his relatively seamless adaption to this Liverpool side has seen him win the fans over in next to no time.
First of all came the heroic penalty save from Tammy Abraham to win his new club the UEFA Super Cup, and subsequently cause Reds to confuse Twitter by making Rocky GIFs trend worldwide. It was a perfect way to get into The Kop's good books from the off, even though he took a whack in the ankle from an over-enthusiastic fan for his troubles.
In his next game, swollen ankle and all, he looked good against Southampton, making crucial saves and was well on his way to a first clean sheet, until he wasn't, when he booted the ball straight into an onrushing Danny Ings to make the ending to the eventual 2-1 victory a lot nervier.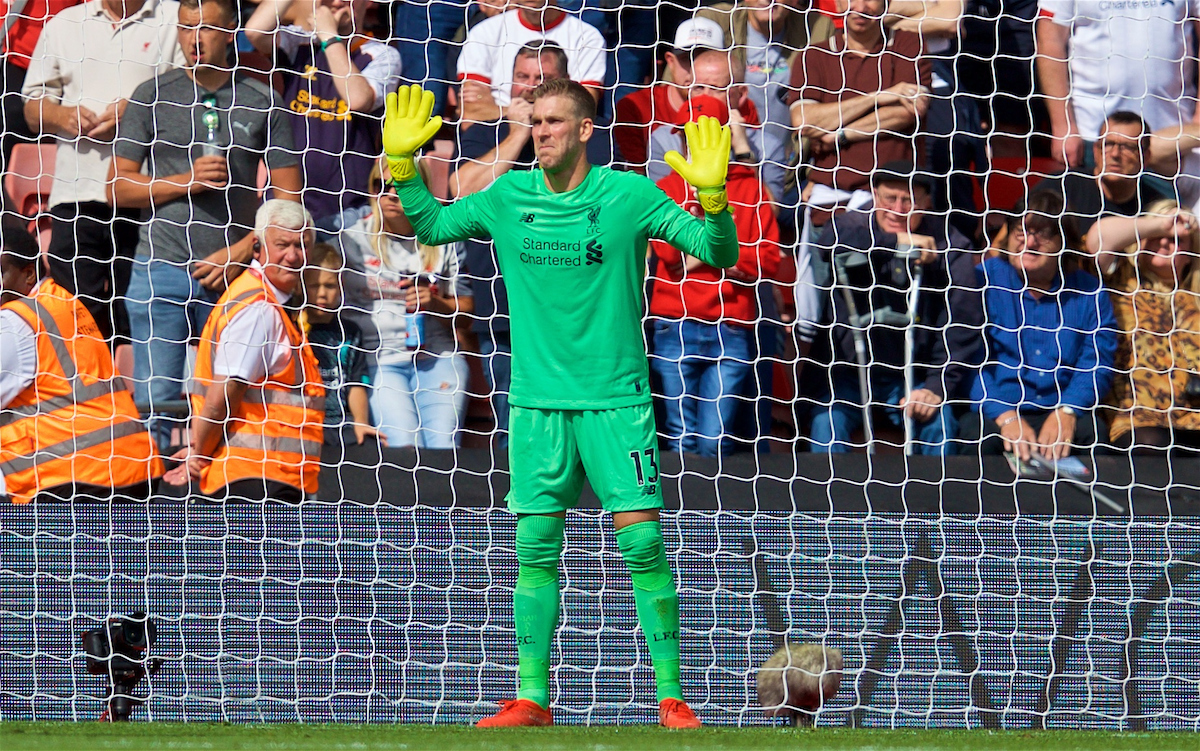 It was a bizarre error, but ultimately, not decisive. It was also remarkably similar to an error Alisson had made early in his time at Liverpool in a 2-1 win at Leicester. Like Alisson, Adrian has not let his mistake affect him and now, he has established himself as not just an adequate stopper, but on current form, one of the best in the league.
He still has just one clean sheet to his name, but apart from at Southampton, that hasn't really been down to him. Occasional moments of shaky defending, bad refereeing and some stupendous finishing have seen some goals fly past him, but he can still boast the joint-best defensive record in the Premier League after six games.
Adrian has also been far from just a passenger. He has made routine saves, cleaned up crosses, has improved on using his feet, and has also made some vital stops, especially in the last week. Clawing away Dries Mertens' effort early in the second half at Napoli even had UEFA's Twitter feed buzzing, while his save from Abraham on Sunday was arguably the catalyst for his team going on to win the game.
Abraham is a very talented young striker but, after that miss and the Super Cup penalty, he will probably be seeing Adrian in his nightmares until he is able to put one past him.
His smooth transition from West Ham to Liverpool could be that he is simply more suited to the way The Reds play. Some goalkeepers thrive having to face shot after shot, others do better when they're only called on sporadically. He broadly did well in East London, but maybe he looks better in a better team because, well, he's better.
It could also be that his personality suits being a part of this team. Klopp famously has a "no dickheads" policy in his squad, and Adrian comes across as a very outgoing but likeable guy. He's often one of the first players his teammates go to congratulate after a win, and generally appears to have settled in well behind the scenes, which no doubt helps when it comes to game time.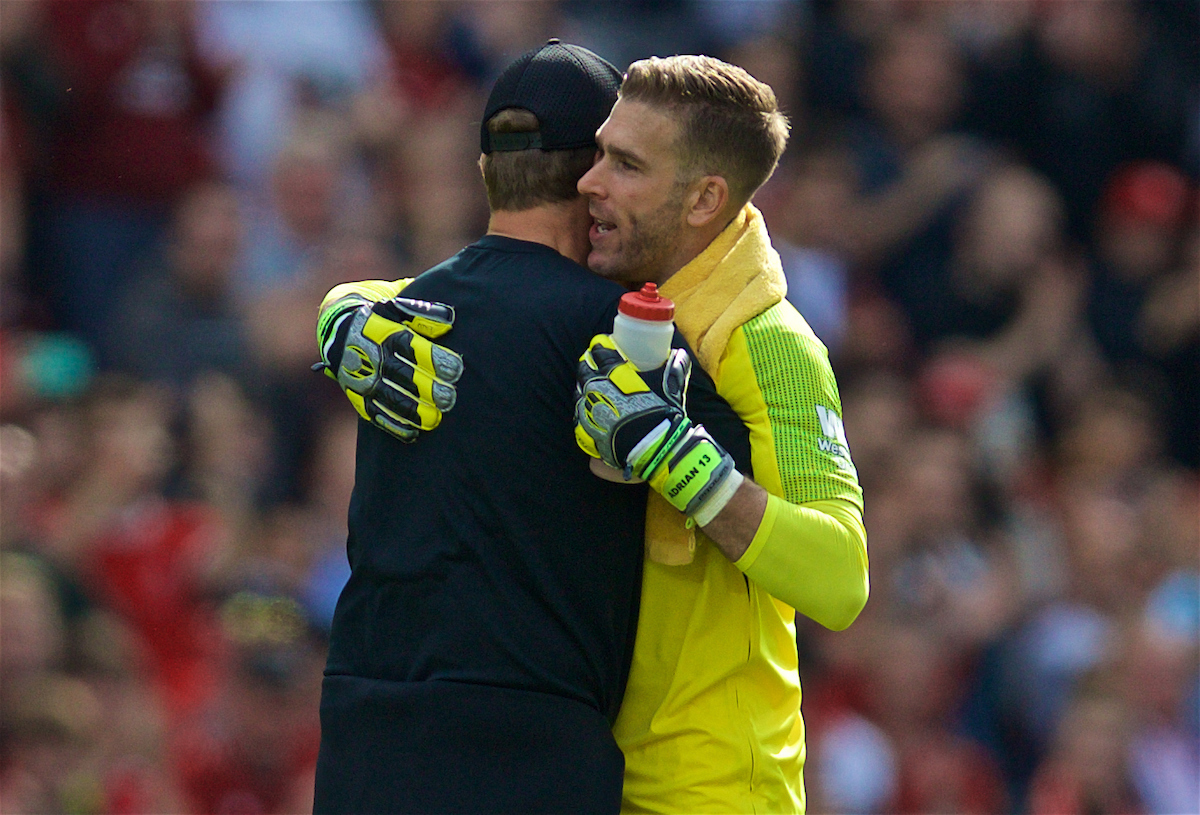 When Alisson returns, there will be a fully justified roar of approval from the fans, but it will be with a slight tinge of sadness as Adrian is packed away until another emergency, or cup tie.
On Monday morning, Adrian tweeted a quote attributed to Brazilian author Paolo Coelho, "Life was always a matter of waiting for the right moment to act".
A very apt quote, both in the accompanying picture of his Abraham save, and also, his career trajectory.
I prefer this one from Steve in 306, though.
"Adrian is f***ing boss, isn't he?"
"He ran towards our end, the game hadn't kicked off and he's gone 'fucking come on!' and the whole end went 'YERRRS!'" @JamieWebster94 on @AdriSanMiguel 👏

🗣Listen for free: https://t.co/QSo3rC3dSL
🎧 Spotify: https://t.co/exiveQpdOj
🎥 Watch: https://t.co/9ICN5SX1ku pic.twitter.com/wCT8GKSat9

— The Anfield Wrap (@TheAnfieldWrap) September 24, 2019
Recent Posts:
[rpfc_recent_posts_from_category meta="true"]
Pics: David Rawcliffe-Propaganda Photo
Like The Anfield Wrap on Facebook