IN the days that followed the European Cup final, there was one player in particular that we continually thought about.
Local lad Trent Alexander-Arnold had just lived out his dreams and all of ours at just 20 years old.
The Anfield Wrap wanted to celebrate this.
We wanted to thank Trent for playing a huge part in so many of the experiences and memories that we've enjoyed and will forever cherish.
We wanted to celebrate the fact that a 20-year-old from Liverpool shows as much humility off the pitch as ability on it, and whose values and work within the community resonates with us as fans.
On the night Liverpool won number six, Trent was asked what it meant to join the Liverpool legends who had lifted the European Cup before him.
"It's hard to think of myself as a legend," he said.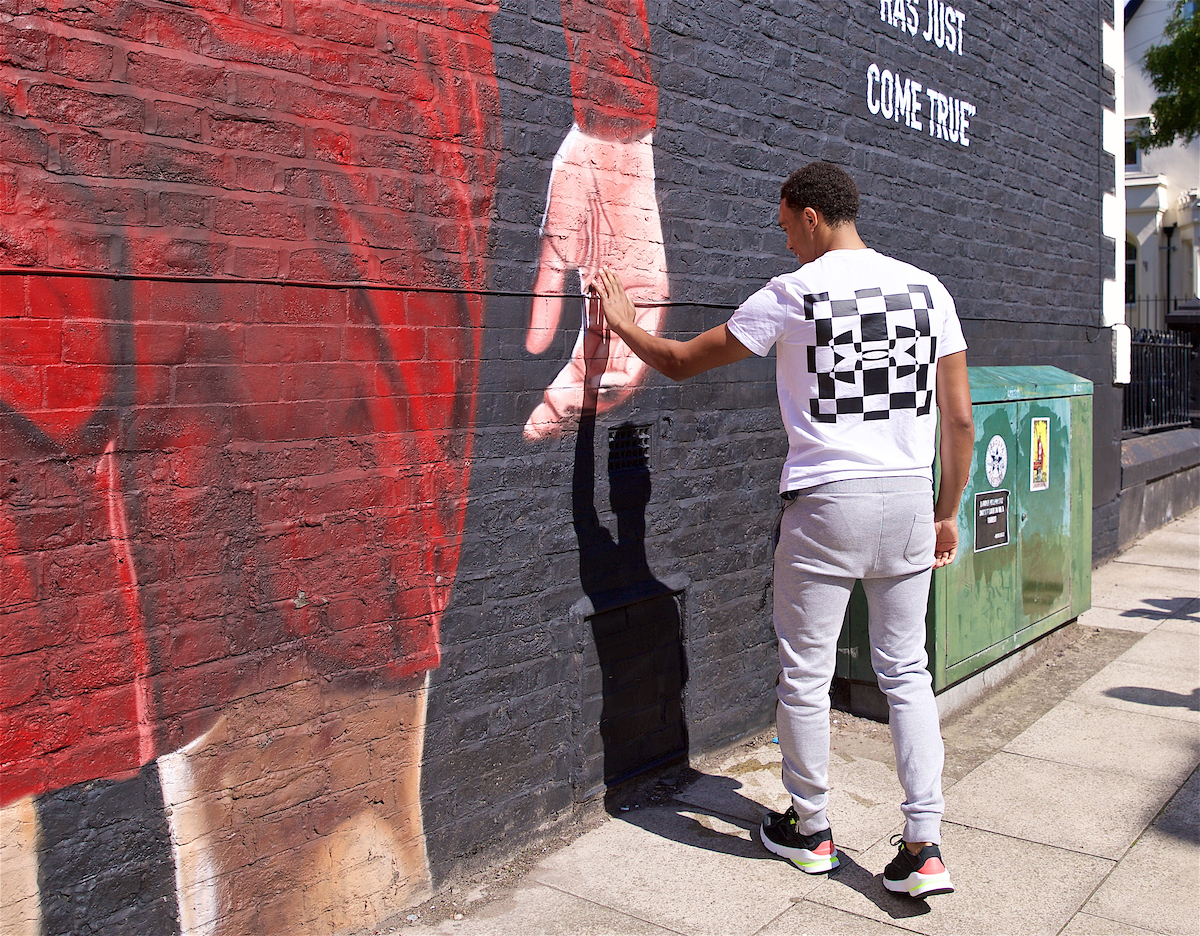 "I'm just a normal lad from Liverpool, whose dream has just come true."
And it was that quote which formed the basis of the piece.
It's located just off Anfield Road, on the street the team bus drives past before every game, and where thousands will now gather for a picture with their hero.
When asked about being approached with the proposal for the mural, Trent said: "I thought it was a wind up at first, but then I got told that it was real. It's something that you always dream of, you don't realise that this could ever happen.
"It's something to be incredibly proud of and something that me and my family are over the moon with, so I want to say thank you to everybody that made it happen."
We didn't want it to be an advert, but we did want to highlight the work of Fans Supporting Foodbanks, an initiative that started in North Liverpool and is based before every game on that very street.
Co-founder Ian Byrne said: "We at Fans Supporting Foodbanks are humbled and honoured to be part of this amazing project.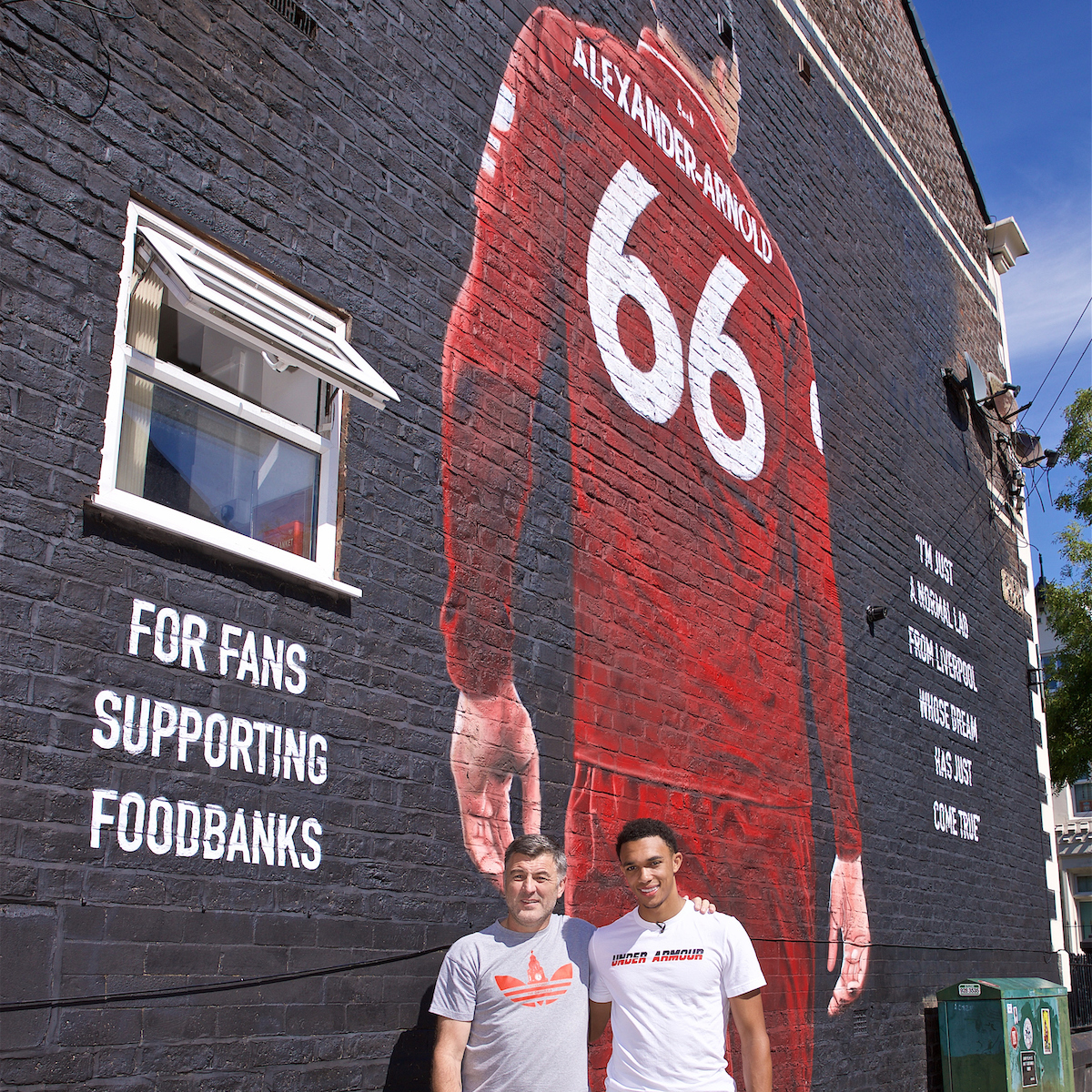 "We would like to thank our great friends The Anfield Wrap and Trent for involving us.
"It's great supporters can see the magnificent mural and are reminded of our organisation and hopefully remember a donation!
"As someone who lives in the next street, it's brought something unique to Anfield, well done to all involved as we are very proud of this boss piece of art and of Trent, a great role model to the kids in our community."
Trent added: "It's not just the picture, it's important that it has that message there. It shows the fans that it's only a few metres down the road, so it will just raise a bit more awareness for it and they can give back whenever they can.
"It's there for the good of the city, to get rid of poverty and help the people that are going hungry in the city."
We hope our mural will inspire kids within the community and beyond and become a landmark for tourists, increasing footfall in Anfield during the week for businesses in the area to benefit from.
"The main message that kids should be picking up from me and my story is that anything is possible, anything can happen," Trent said.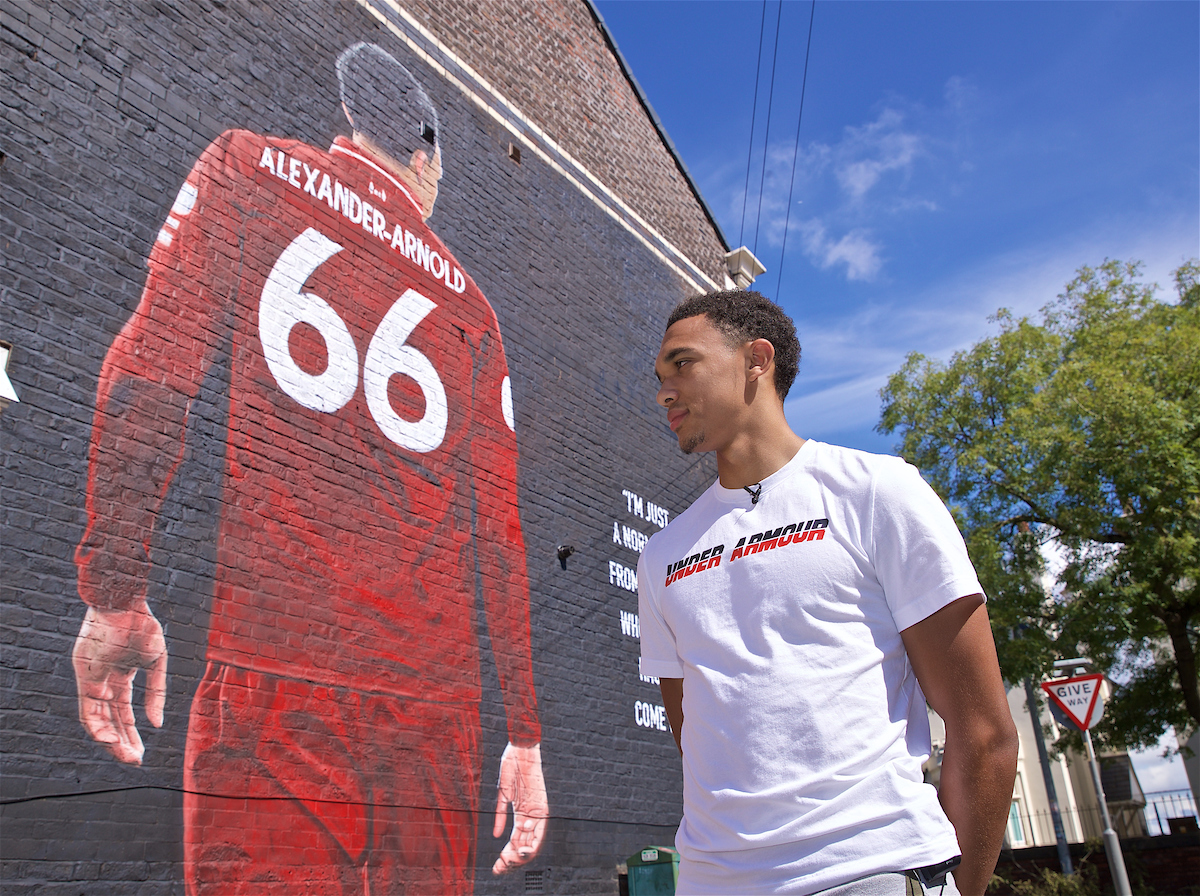 "I was once that kid in a Gerrard or Carragher shirt, they were the players that I always had cause they were the local ones in the team, they were the ones that made me feel as though anything could happen."
Nice one to Trent and his brother Tyler, thank you to the artist Akse for doing an incredible job and to MGS Estates Property Management for allowing us to use their wall – you can find them here.
Finally, and most importantly, Fans Supporting Foodbanks collects non-perishable food donations on Anfield Road before every Liverpool and Everton home game and delivers to the North Liverpool foodbanks to help those most vulnerable to food poverty.
It's a project we at The Anfield Wrap wish didn't exist but one we are fully in support of.
We're really proud of the mural, we have worked so hard on it and we hope you enjoy celebrating the local lad living all of our dreams with us.
Heading down to the mural for a picture? Tag us @theanfieldwrap on Twitter and Instagram…
Recent Posts:
[rpfc_recent_posts_from_category meta="true"]
Pics: David Rawcliffe-Propaganda Photo
Like The Anfield Wrap on Facebook