IT'S time.
When football is handed back to us. When it becomes ours once more. When what happens in the ground tops anything else. How it should be.
The close season has always been barren by definition; a period pre-internet (stick with it, kids) that once featured fruitless scanning of two-day-old tabloids on a foreign shore for a mere mention of Liverpool FC.
Now, you gorge on talk all year round. Even when much of it means very little.
Seasons always offer at least some intensity. Whatever your colours, the beginning brings hope. If your lads are half decent that hope might still be there post-Christmas. And if they are the real deal, you're still dreaming come May.
Campaigns for most football fans have a beginning, middle and end. Rarely are all three in the red zone. Last season, for us, they were. It was intense. Draining. Mind bending. And when that suddenly stops, even with the glorious finale we experienced in May, it's hard to stop with it.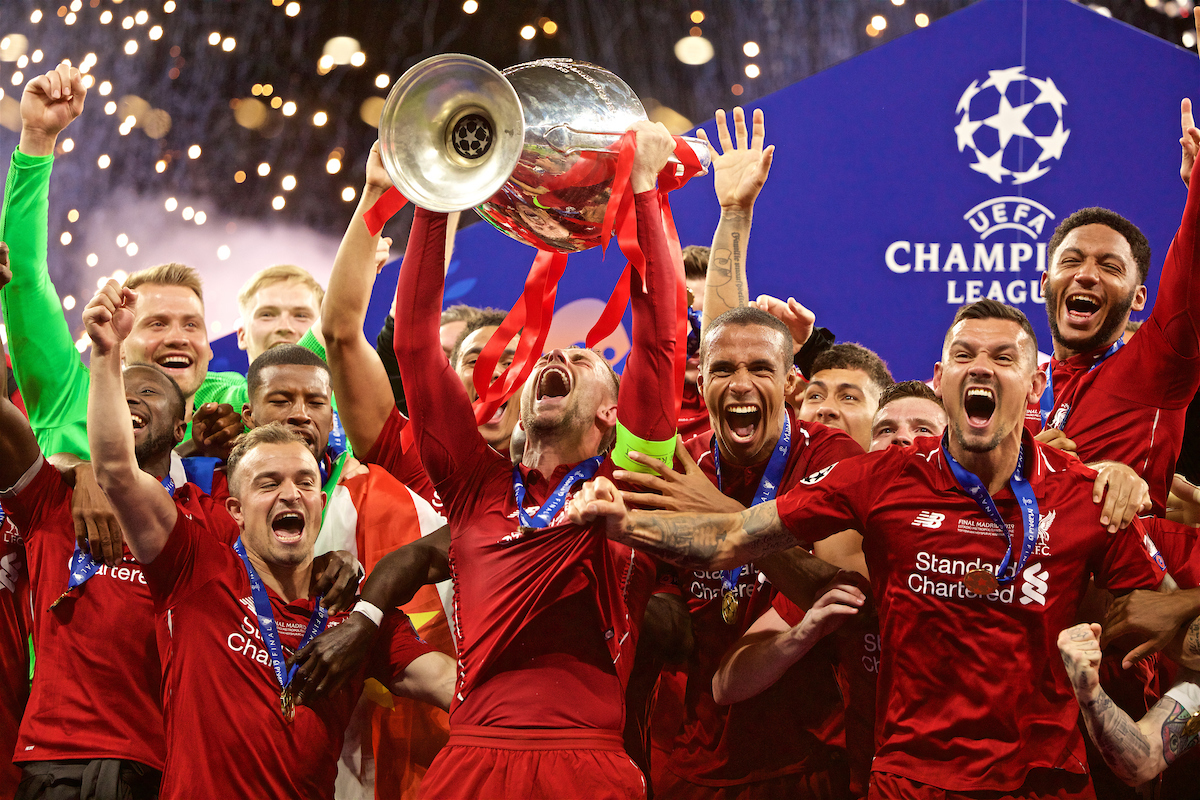 Drugs analogies are so often puerile. But in the case of a high like a Premier League campaign that went to the last day and a season that ended with a sixth European Cup, there is an obvious void left when it ends. What do we do now?
Once upon a time football did at least, literally, stop. Whether you liked it or not. No Sky. No internet. An actual gap where no football was played, no football was discussed, and everyone, reluctantly or otherwise, found something else to do for a little while.
On reflection, it was probably good for the soul.
Now, though, it's easy to believe it never stops. Plenty of people want you to feel that way.
But it did stop.
Those really important friendlies? Nothing of the sort. And the transfer talk? Well it's not really football, is it? It's become a game. A fight for clicks. An opportunity to fein knowledge.
The analysis and the assessment of every summer step, while inevitable, counts for nothing now. Not really. Speak to anyone who has ever contested sport professionally and ask them about prep versus the real deal.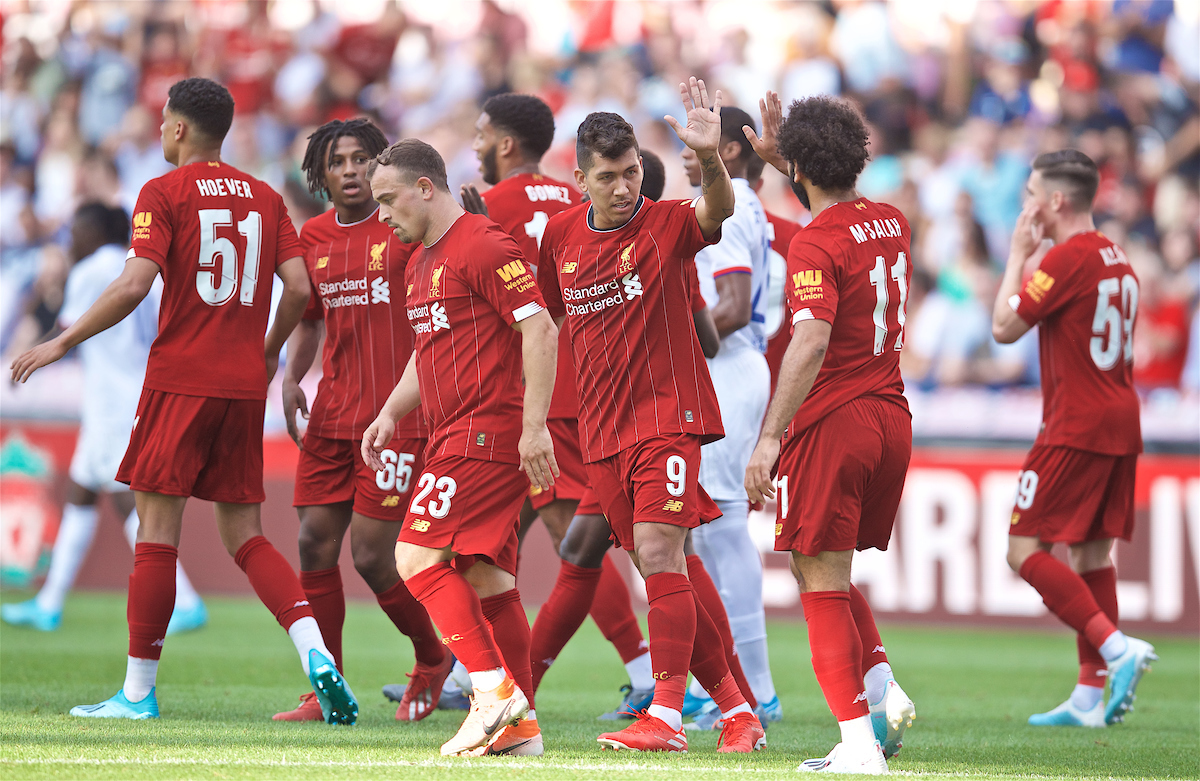 Ultimately, you can't replicate it. You can try, you can get close, but it's not the same. Our bodies, our unconscious mind, make it so. Adrenaline, nerves, pride, passion – all spike when there are points at stake. And when they're not…
Don't look, don't think about it, don't Google it. What did Liverpool do last pre-season? Or the pre-season before? Or the one before that?
Remember Madrid? Istanbul? The last title? What's clearer? Exactly. What matters – what matters really – is clear. And it's all about to start once more.
It's the same with the endless spouting and speculation. A Cockney in a questionable shirt on Sky Sports News might think that Liverpool needed to do more business. Dave on Twitter said the same. Dean Saunders reckons we should have signed Wayne Rooney…
But Jürgen Klopp and the team around him, the lads who helped to deliver a sixth European Cup to the postcode L4, were happy. They see more than us, know more than us, have more information to reach a decision. And the idea you, I, or anyone else has envisaged a scenario that they haven't? Do me a favour.
Trust has been earned. So trust them. Not only have Liverpool achieved something special, behind the scenes, a transfer record that once displayed duds is now as successful as any in terms of hit rate. That's achieved by cold, calculated decision-making. Not hot-headed panic prompted by feverish football chat across the mainstream media.
The Liverpool squad is now what the squad is. No longer do we have to tolerate the tattle. Instead, we can return to what we were last May. Not analysts. Not would-be coaches. Not scouts, data analysts, or any of the other specialist jobs that have become the norm in the game.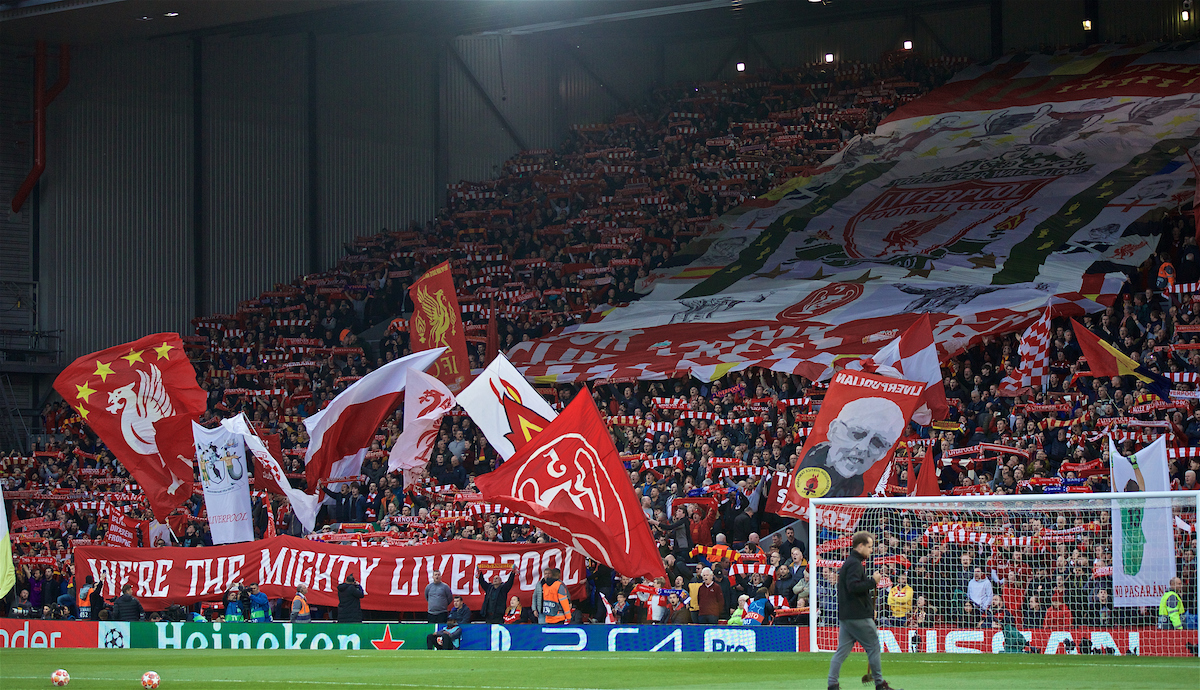 Now our only task is to do what we do best: support.
The Champions of Europe are coming home to Anfield turf for the first time since the madness of Madrid tonight. The Box Office Club are in the box office position: playing first, playing on Friday, playing on TV, and playing with the opportunity to put points on the board before any other club.
Let's all do our jobs.
This is a golden time; a golden opportunity – a situation to be celebrated. Only five times previously to this in 127 years has the team representing The Reds walked out as the bearer of Big Ears.
That makes this team special – they should be made to feel that way. Every week. Every match. And tonight. Most of all, tonight.
Jordan Henderson lifting that sublime bit of silverware in Spain will never stray from your mind's eye. Nor should it.
But how much else have you already forgotten? In 38 Premier League games, Liverpool conceded 22 goals last season – a figure bettered by no side. The 97 points that didn't win the Premier League was the third highest total posted in the competition.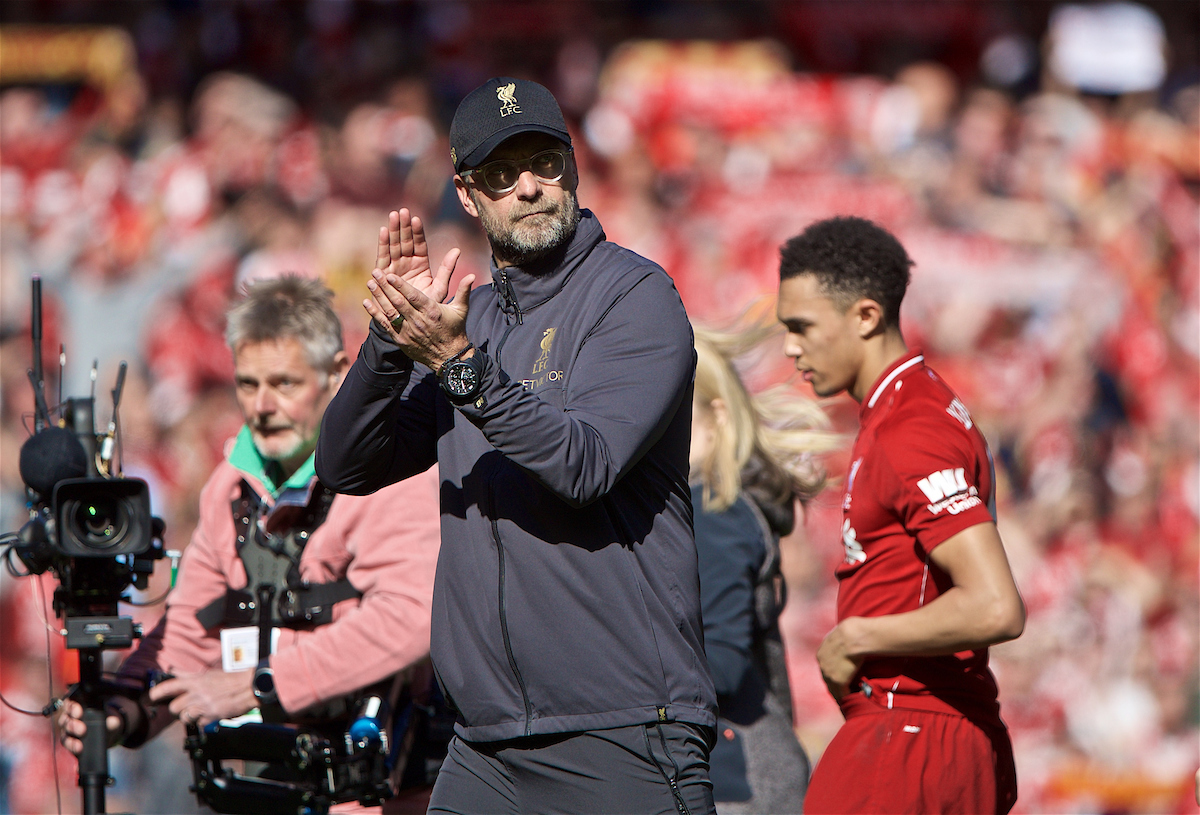 Throw the, "If you are first you are first, if you are second you are nothing," Shanklyism at this argument all you like, but it doesn't stack up in this circumstance.
It's so hard to win this league now that Liverpool's consistency and class last season – not to mention a steely will to win and a needly display of nous – deserves more credit. Let's give them it.
A near-perfect Double was in touching distance. Leave the crisis talk to the fast-talking spivs. Put the conspiracy theories in the bin. This Liverpool side is right up there among the best ever. And tonight we set off on another season of watching them, week in, week out.
It wasn't always this way. Many seasons have kicked off with hopeful smiles masking dark despair. The wrong man in the hot seat, the wrong players in the squad, money being squandered in an effort to cover the cock ups. It's not too hard to remember times when it was Liverpool that were 40-1 shots for the title. Now it's Manchester United.
So enjoy it. Live it with a smile on your face. And back these lads to the hilt. The Reds are coming up the hill once more.
Bring it on.
Recent Posts:
[rpfc_recent_posts_from_category meta="true"]
Pics: David Rawcliffe-Propaganda Photo
Like The Anfield Wrap on Facebook