"FOR me, he can be one of the most exciting talents in world football. I genuinely believe that.
"You see a lot of good players, but this kid – for 19 years of age – he burst onto the scene at the World Cup, but we'd tracked him before that, we'd seen him as a young player playing in the youth internationals. He has everything to be world class." – Brendan Rodgers
Divock Origi signed in the summer Liverpool went mad. Punch drunk from the success and near miss of the 2013-14 season, the club threw the Suarez money on anything and everything to bolster a squad which had run out of legs in the final month.
For all the love of Emre and romance of Lambert, Origi, along with Lallana and Lovren, is the only survivor from that summer. He stayed on loan at Lille so barely played for the man who spent £10m on him, though he was lucky enough to miss that awful campaign.
With the signing of Salah and Firmino it looked like the best he could hope for was the odd League Cup game or late substitute appearance under Jürgen Klopp before an inevitable return to the continent. A loan move to Wolfsburg where he hardly set the world alight (just the six goals) seemed to be the appetiser for such a transfer.
And yet he seldom let Liverpool down.
Surprisingly chosen ahead of Daniel Sturridge, the Belgian took to the pitch in Dortmund for the Europa League quarter final and scored a vital away goal in a 1-1 draw. He then got The Reds started in the second leg with the opener when we were 2-0 down. He'd already knocked in a hat trick in the League Cup at Southampton.
Never first choice while everyone else was fit, he filled a niche requirement. The sort of player you'd bring on if you needed someone to hold it up to protect a lead or run the clock down, but if you were chasing a game you'd look elsewhere on your bench.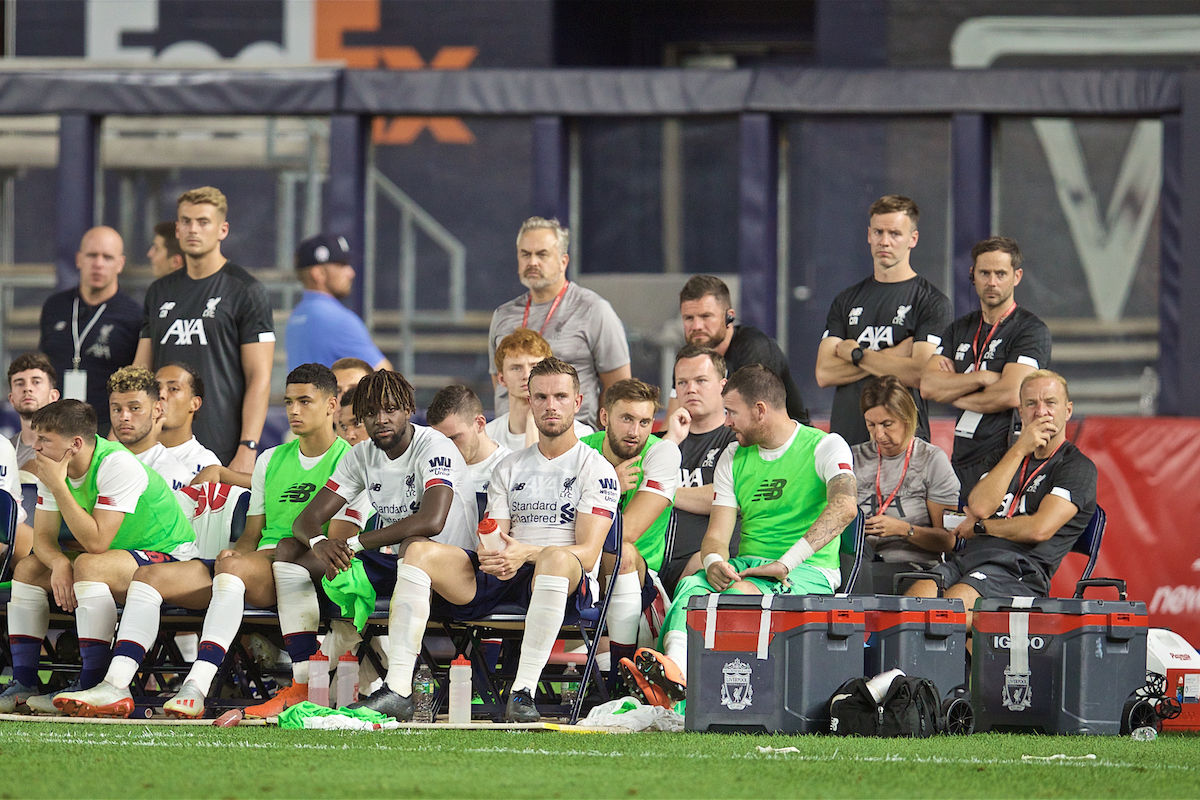 Until…
Stephen Fry talks about hinges – moments in life when a chance encounter changes the course of your personal history. In Fry's case it was an enrolment tutor who gave him the chance to take his A-Levels after a brief spell in Borstal. Strictly speaking the course he wanted was full, but he took pity on him and let him in.
Had Caesar's thumb pointed in the other direction there would have been no A-Levels, no Cambridge, no meeting with Hugh Laurie, no General Melchett, no nothing. One man with a pen hovering over a registration form. 'Go on then.' History changed forever.
In the 84th minute of the Merseyside derby, with The Blues performing well in a goalless encounter, Jürgen Klopp took off Roberto Firmino and brought on Divock. Grumbles around the ground. Salah was already off as was Shaqiri and though a draw would not have been atrocious; we'd lost in Paris in the week and needed a lift.
Twelve minutes later, it arrived in stunning form. And so did the most remarkable turnaround in any player's Anfield career.
The closest comparison may be Bruno Cheyrou – also previously of Lille.
Gerard Houllier signed "the new Zidane" in the summer of 2002 along with the equally inept Salif Diao and El-Hadji Diouf and, one promising pre-season friendly against Lazio aside, he was so far out of his depth that it would have been kinder for him to carry the team's bags instead of their midfield threat. A poor signing after the progress from 2000-02.
Then, some 20 months later, he came alive. A goal at Molineux, two in a cup game against a still-fancied Newcastle at Anfield and a rare winner at Stamford Bridge – our first in the Premier League. Suddenly, he was magnificent. Sublime. All things to all Reds. Houllier had pointed out that Robert Pires had a slow start at Arsenal so maybe this too would be the case.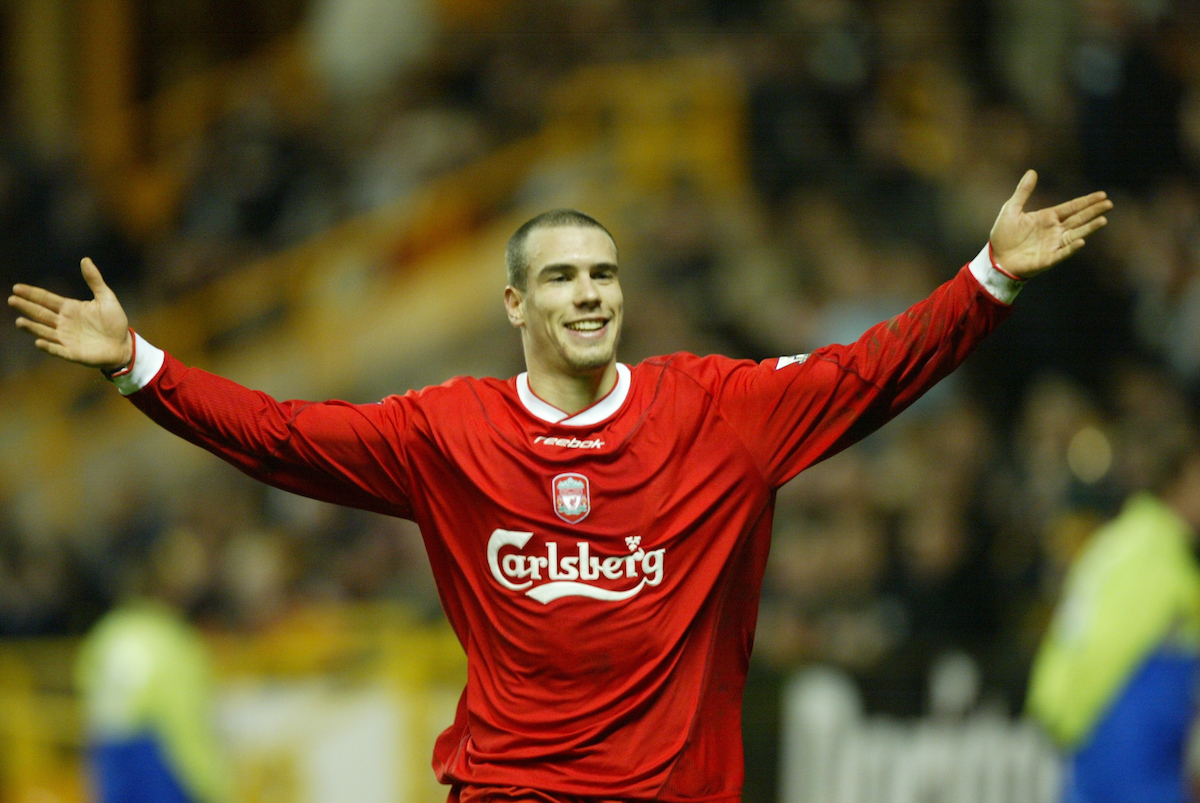 It wasn't. It was to be a brief purple patch never to be repeated.
Origi is different. The derby was just the start of an incredible transformation. The Newcastle winner, the Barca goals and the final followed soon after and now he's become elevated to the role of possible starter for the first time in his Liverpool career rather than that of a bit-part player.
With the European Champions fighting on so many different fronts, he'll be needed and can be relied upon to deliver as he proved at Anfield on Friday.
The weirdest thing, though?
He's infuriating to watch.
No one will remember or be bothered now, but he was terrible in Madrid. Absolutely wretched. He couldn't hit a Liverpool shirt if his life depended on it. When he wasn't behind the play he was giving the Tottenham defence the easiest game of their lives.
The same is true of much of his performances other than his big moments last season. He was better against Norwich inasmuch as he was a threat, but nobody sighed when he went off. However, give him a chance and he'll have you singing his name to the skies.
The finish in Madrid against a World Cup-winning goalkeeper was incredible. The swiftness of thought for the fourth against Barcelona was magnificent. He's never got the credit for the way he ended those moves, but don't look too hard if you want to see an attacking masterclass. Sometimes the answer is better than the working out.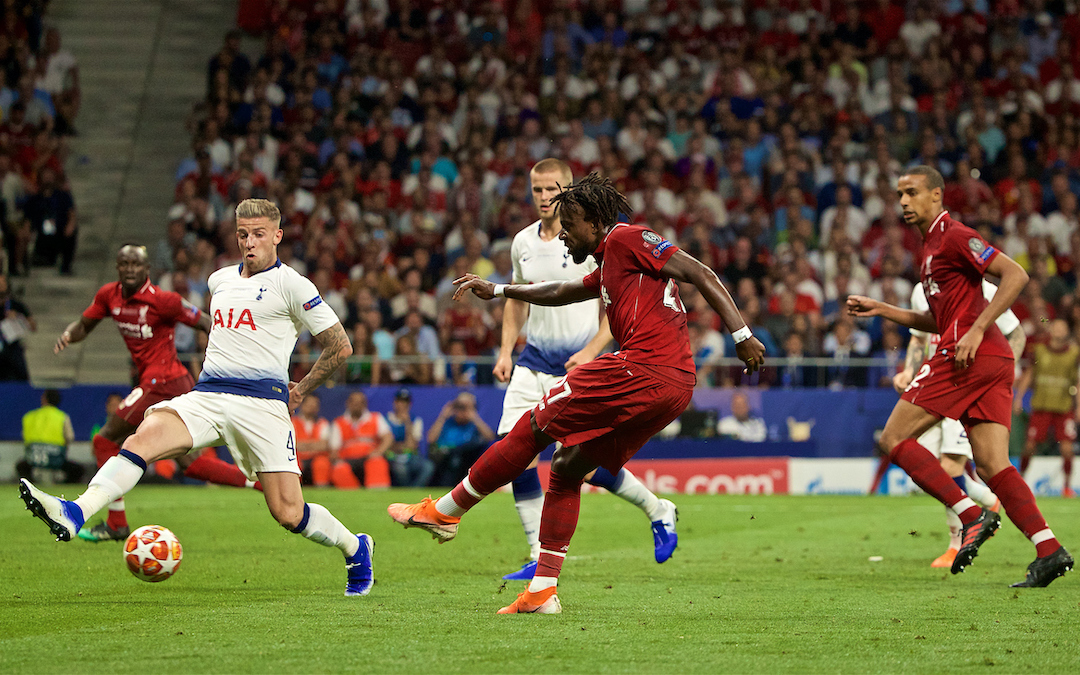 I'd rather he be good at that one thing than any other. It's a nice gift to have.
He'll drop out of the team once Mane is ready to regain his position, but that's a major comfort, particularly when recruiting for the role of replacement striker to that front three is so difficult. We can hardly ask, say, Lewandowski if he fancies sitting on the bench until one of the front three needs a rest.
Well, we can always ask, I suppose. I wonder if we did…
The term "cult figure" is often pejorative, as it usually means that mere good fortune has elevated an average player. That's harsh in Divvy's case as he's proved time and again that the occasion never gets to him. Grace under pressure. Again, a man to be relied upon.
Somewhere between last December and now, Jürgen Klopp has found an answer to that troublesome fourth striker role.
I wonder if he's just as surprised as we are.
"Did you ever think you would be saying 'Divock Origi, Liverpool legend?'.

"He will be talked about forever." 🌟🌟🌟🌟🌟🌟#OnThisDay in 2014, Liverpool signed Divock Origi ✊ pic.twitter.com/o4jwjhDn6Z

— The Anfield Wrap (@TheAnfieldWrap) July 29, 2019
Recent Posts:
[rpfc_recent_posts_from_category meta="true"]
Pics: David Rawcliffe-Propaganda Photo
Like The Anfield Wrap on Facebook