PICTURE the scene.
It's early on in the season and Liverpool face an away game they can well do without. There are nervous conversations about the opposition as it's not the easiest place to go and we've been embarrassed there before.
Liverpool find themselves two goals ahead thanks to strikes from Sadio Mane and Roberto Firmino. The pre-game worry has evaporated as The Reds are in control, but then, in the second half, the goalkeeper – a man with only a handful of Liverpool appearances to his name – makes an awful rick and suddenly the deficit is halved.
The Reds see the game out, however, and leave the pitch with three points and a sense of relief.
Final score: Leicester City 1 Liverpool 2.
September 2018.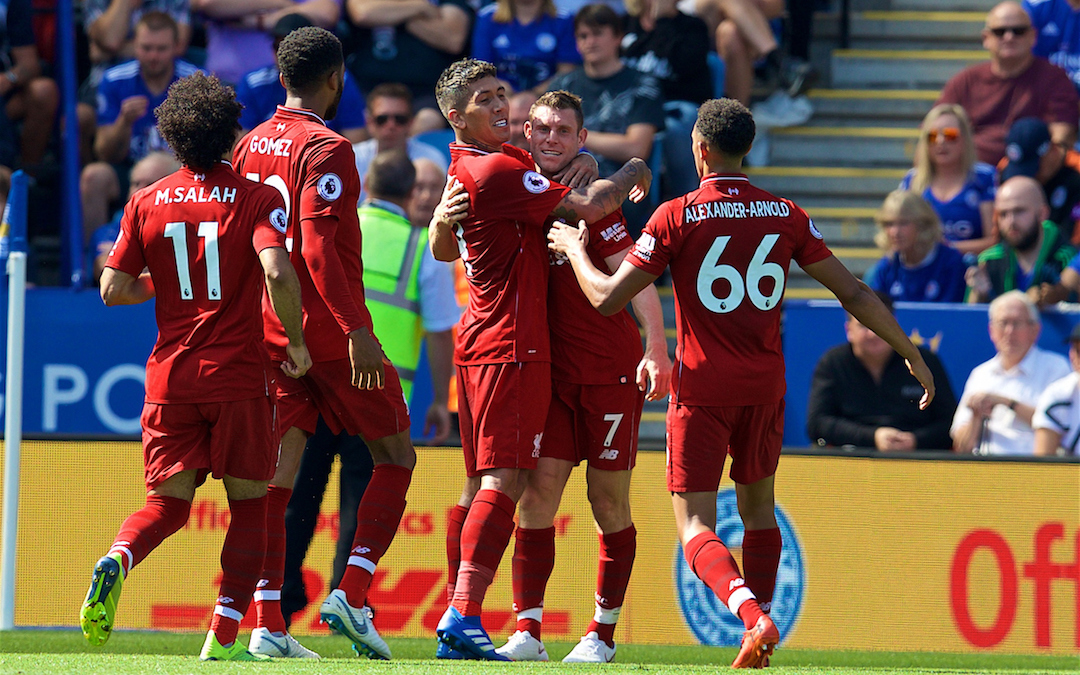 History is apt to repeat itself.
Southampton was the match most Reds wanted to forget long before kick off. Any type of win would do and if it was to be an ordinary one then all the better. This was supposed to be one of the games you'd frown at while watching the end of season DVD. One of those "I was there, I think, but I can't remember anything about it" games. A nothing win.
Liverpool did not want drama here. Just the points.
And it nearly happened that way. Had Adrian not had his moment and handed Danny Ings his inevitable "scores against his old club" tag it would have been routine. Liverpool were routine in the first half and looked more like they were simply fulfilling the fixture rather than doing anything about winning it.
The endless passes between centre halves and keeper didn't help. Oh, there's method in that madness, but it did little to aid the general health of the away end.
Southampton hemmed the defence in with Oriol Romeu doing the work of three men in the centre of the park and our front six had no answer. In the second half the legs would become heavier and ideas harder to come by. What do you do when you're all knackered and the other lot fancy their chances?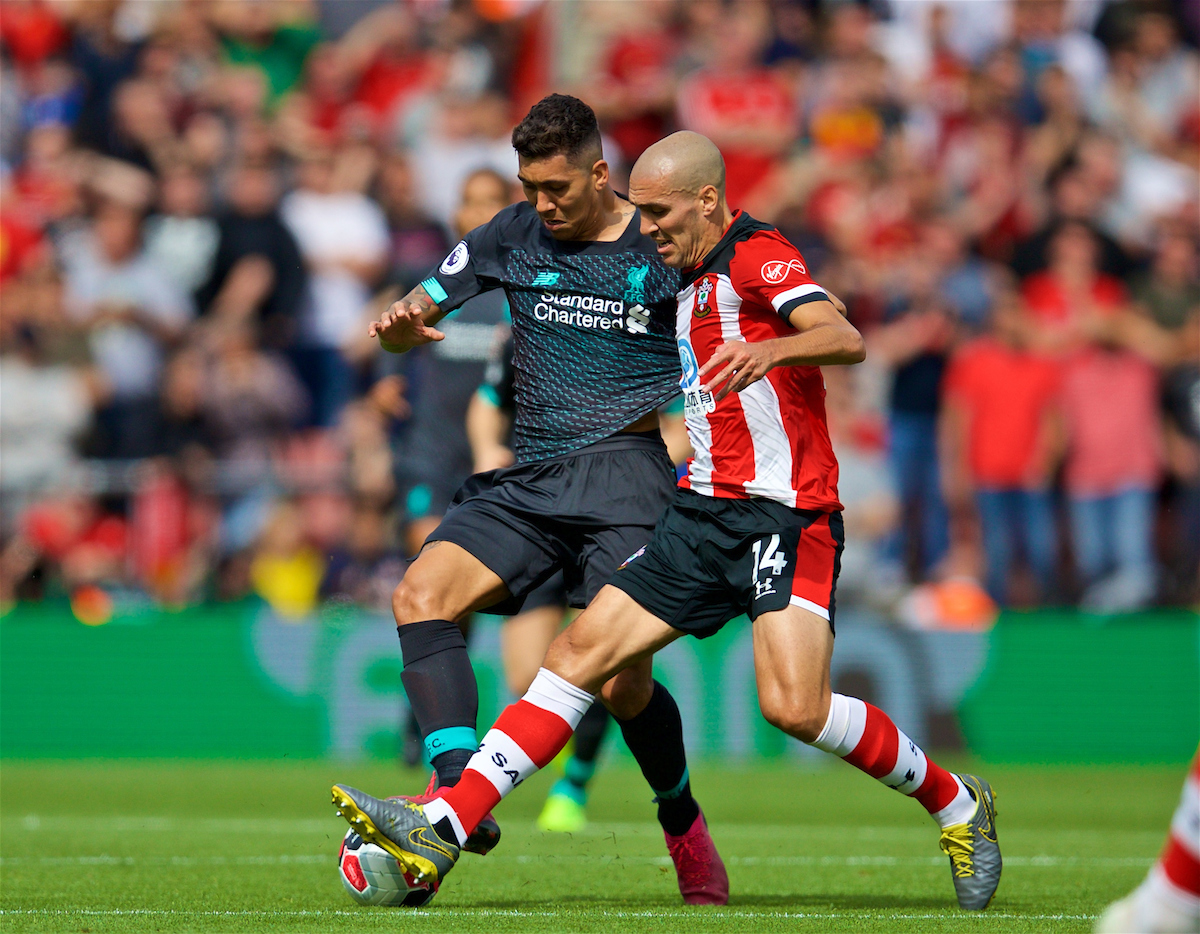 You call upon a genius.
There's a lot of talk about millionaire footballers and spending huge amount on wages, but the name of Sadio Mane can always be used to counter the most entrenched of nose-wrinkled views. He's worth every penny.
Sadio Mane won that game for Liverpool. He can do that.
He too scored against his old club and, though it's barely been mentioned, it was his third goal of the week, having matched Chelsea's score on his own in Istanbul.
Ask a fan of another club about Liverpool and they'll speak of van Dijk or Alisson or the Salah goals, but Sadio is usually only mentioned as just a third of the forward triumvirate rather than as an individual. Mo plus the other two. If he played for anyone else he would have statues cast. Here he's just part of something glorious.
And yet, time and again, he can be relied on when times are tough. The first game of the season against West Ham? No problem. Two goals. A goal down to a Karius error in Kyiv? Here, let me help you with that. Need an away goal in Munich? I can make one of the best goalkeepers of the modern age look a bit stupid too, if you like.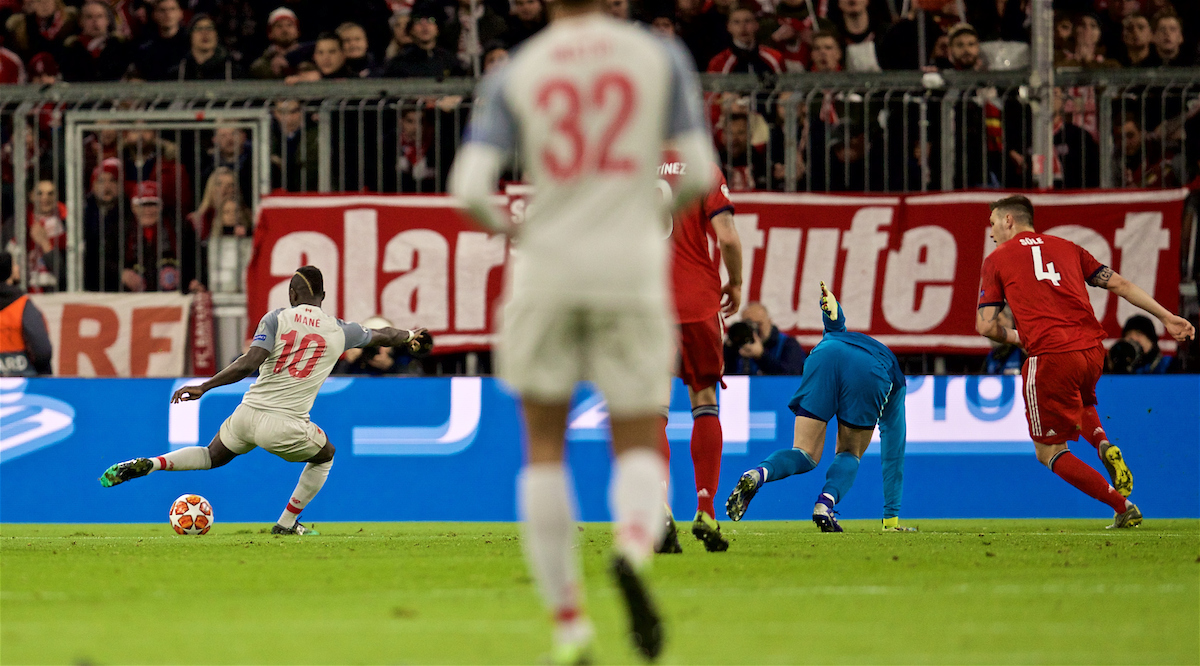 And that's before you look at last-minute winners at Goodison.
Perhaps Pierre-Emerick Aubameyang's stature at Arsenal is similar. Maybe he's not quite of the same pedigree in terms of important goals, though a hat trick in a European semi final isn't to be sniffed at, nor is a shared Golden Boot with Mane and Salah.
And yet the press and pundits tend to overlook him and concentrate on Sterling and Kane. If only there was a connection there.
In the "Greatest Strikers" category, Messi and Ronaldo quite rightly occupy the top two places, but surely Mane sits in the small group behind them now along with Salah, Aguero, Suarez and Lewandowski. It's just baffling that he's not lauded more throughout the game.
Not that we're looking for recognition, as such. There's a benefit in keeping your true heroes under wraps. Back in the 1980s I was delighted that the cream of Europe fluttered their eyelashes at Jan Molby and his magnificent range of passing while barely recognising the work Steve McMahon put in to give the big Dane the time to play.
If the world and the two Spanish giants make eyes at Salah – it's difficult to ignore him, after all – then hopefully they won't bother looking at his mate on the left who is just as vital to us. Maybe more so.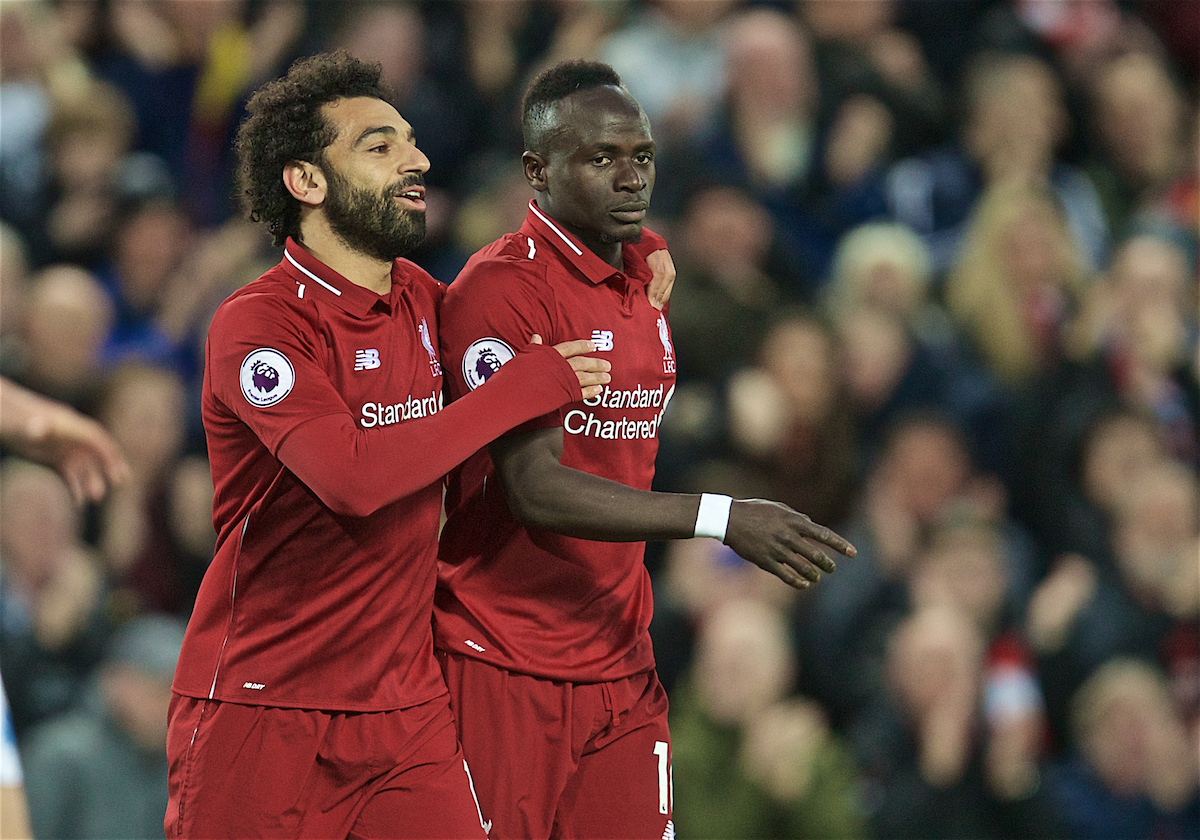 Noted wit and sage Garth Crooks warned Jürgen Klopp about the danger of overplaying the Senegalese wide man, citing his late involvement in the African Cup of Nations and lack of rest time. "If he does and loses the player through injury, he could live to regret it," said the former Spurs and Manchester United man. Wise words, mate.
Obviously, he's got a point, but maybe the elevation of Divock Origi will answer that. Klopp experimented with playing Oxlade-Chamberlain there in Istanbul as Mane and Salah swapped positions, but the poor lad looked lost.
What's plain, though, is that Liverpool rely on Mane to a frightening degree and as good as Firmino and Salah are it's he who the league should be the most scared.
He's the sort of player that can undo 45 minutes of pressing the European champions into their own box with a simple flash of his boot and those footballers are worth their weight in gold. Stolen leads against the run of play are always the best leads.
Sadio Mane won that game for Liverpool. He can do that.
"Mane's goal was absolutely outrageous.

"His form throughout 2019 has been unbelievable." 🔥

🗣 Listen to this week's FREE Anfield Wrap show in full here 👉 https://t.co/lFtRo0KjFe pic.twitter.com/s0uVyKb2Ov

— The Anfield Wrap (@TheAnfieldWrap) August 19, 2019
Recent Posts:
[rpfc_recent_posts_from_category meta="true"]
Pics: David Rawcliffe-Propaganda Photo
Like The Anfield Wrap on Facebook