WELL, I had a lovely Champions of Europe summer. How was yours?
In the years in between World Cups and European Championships, the summer break usually drags on unmercilessly, but by the time I had finished watching all the footage from Madrid, it was the end of July.
Good vibes were all over the place. The narrow defeat in the Premier League title race was hard to take, but winning the Champions League was a glorious moment that cemented this team and its manager as elite. The win over Tottenham and the subsequent parade were just what was needed to turn the belief and enthusiasm factor around The Reds up to 11.
The only way to possibly dampen that mood for some would be for there to be no real transfers to speak of and a relatively poor pre-season… Hmmm.
The pre-season wasn't that bad. There were plenty of exciting young players given opportunities to impress, and some took them with both hands.
Senior players arrived back in such a scattered fashion that I was expecting them to be received at Melwood in Amazon boxes.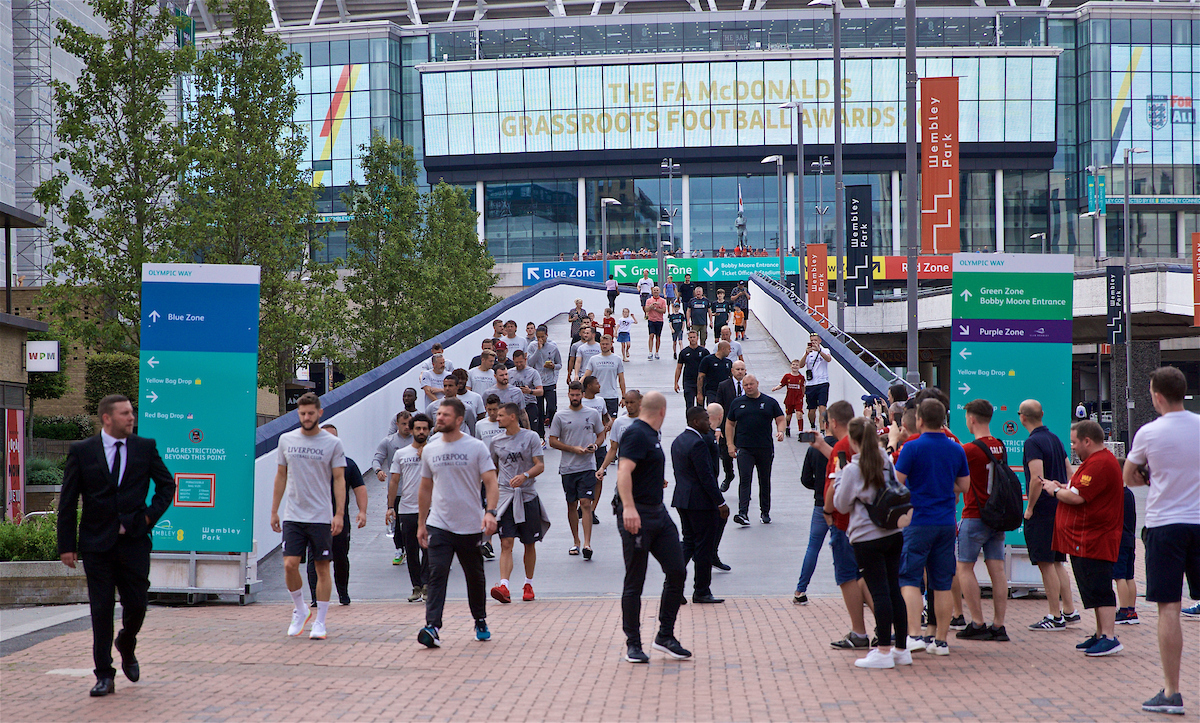 The US tour was successful off the pitch, but on it the results weren't ideal. The front three were conspicuous by their absence, and for some reason, Liverpool had decided to go up against opponents who wanted to kick the shit out of their players.
The humbling by Napoli in Edinburgh set some alarm bells off that perhaps Liverpool weren't entirely ready for the season, a season in which any slip up in the opening few games will feel like a potentially title-ending blow given the relentless points-gathering shenanigans that Manchester City have been up to in the last two years.
The 3-1 win and performance against Lyon in Geneva was much better, and pointed the dial back in the direction of optimistic for most, but there was still the Community Shield on the horizon. The unshakeable feeling that although the result wouldn't define a season, it could be a sign of what is to come over the next 10 months, and another performance like the Napoli one could lead to an unwelcome mauling.
Liverpool did lose, but they weren't really beaten.
It is said that there's no worse way of losing a football match than on penalties (Javi Gracia probably disagrees) but for The Reds, while they would have loved to have taken home a massive shield, it was probably as positive as it could be without landing the trophy.
Start quite shakily, show the same weaknesses that have been apparent in pre-season that have people a bit concerned, then fall behind and have people wondering if you really can find the same levels that you reached last season.
And so you do. You see the mistakes, you fix them, you go again and you exploit all of the weaknesses of your opponent, while flexing your own significant strengths. It wasn't ultimately enough, but barring poor finishing from the otherwise excellent Mo Salah, Liverpool could have won the game 5-1 (5-2 if you also point to Raheem Sterling's wastefulness).
It was an unlucky draw, decided by the lottery of penalties, but after the game everyone seemed to be talking about Liverpool and how they look very much ready to push Pep Guardiola's side all the way again this year.
Shortly after he arrived at Liverpool in 2015, Klopp said: "I don't think that it's better that we win the game and don't know why. I think that it's important that we find a way that we win games in the future and we know why."
He knows why they lost at Wembley, penalties. But he will also have seen the multitude of ways his team will win lots of football matches again this season.
Every other cup game will be different, including next week's European Super Cup. Just win. But Sunday needed to be a good performance first, and a win second. The world, and City, needed to know that Liverpool have the substance go again, and now they do.
Besides, Norwich on Friday is the real quiz.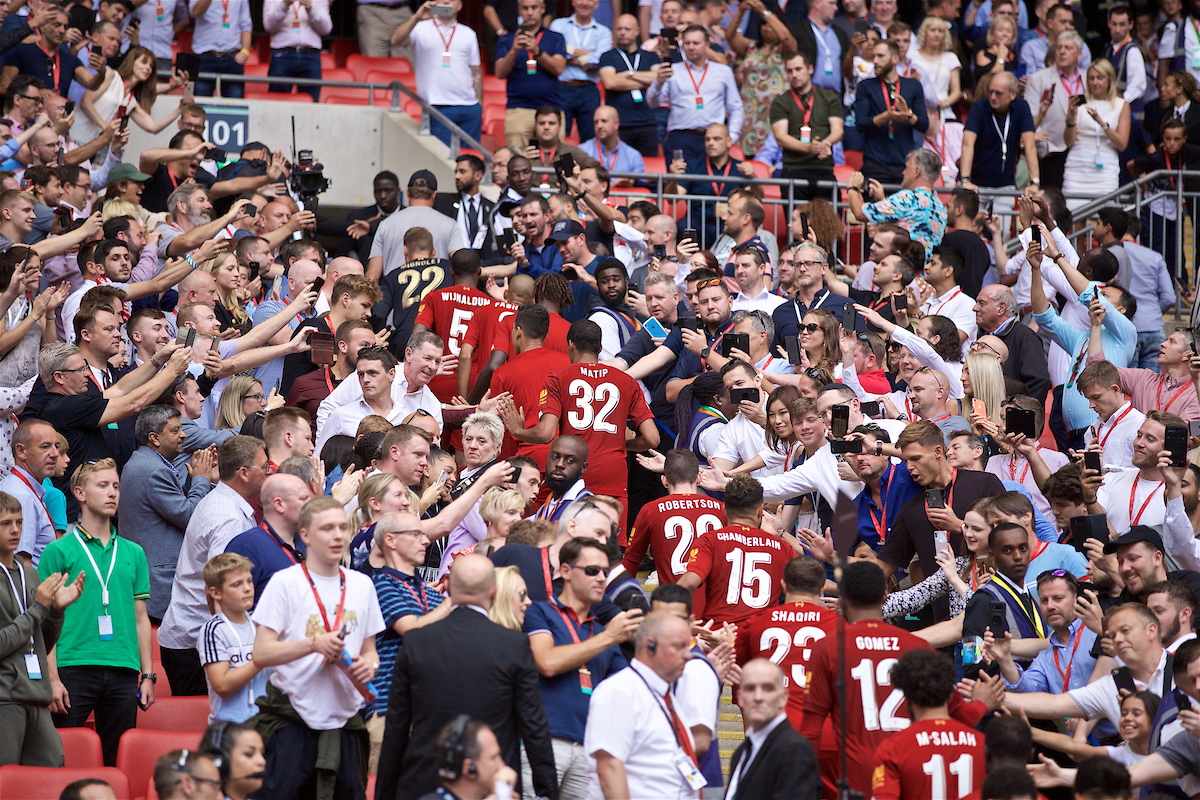 Before then, the transfer window will come to a gentle close, on the Liverpool side at least. It appears that nothing is happening in terms of incomings, aside from the procurement of Adrian and a couple of promising scallies in Sepp van den Berg and Harvey Elliott.
Personally, I would have brought in two more for squad depth, mostly because it feels like we are entering a potentially very busy season with some positions (particularly on the left) where the team is just one injury away from having to play someone whose most ringing endorsement is "can do a job there".
However, Jürgen Norbert Klopp and his band of merry Champions League winners won the benefit of any doubt with their 97-point haul and European heroics last season, so that trust bank is full until further notice.
In spite of being unable to beat Claudio Bravo at his near post, or Kyle Walker's toe, Salah looked ferociously hungry at Wembley and you would be a brave person to bet against him collecting a third consecutive Premier League Golden Boot this season.
Roberto Firmino also looked sharp and fit. There have been some recent comments from fans about his weight when he returned to pre-season training, but I found them a bit strange to be honest. Ever since the video of his first training session back after winning the Copa America, he has looked fit as a fiddle, and Klopp said himself that none of the players came back overweight.
In defence, the main lads have been back for a while and have valuable minutes under their belts. Joe Gomez looks determined to get his place back, but will need to earn it.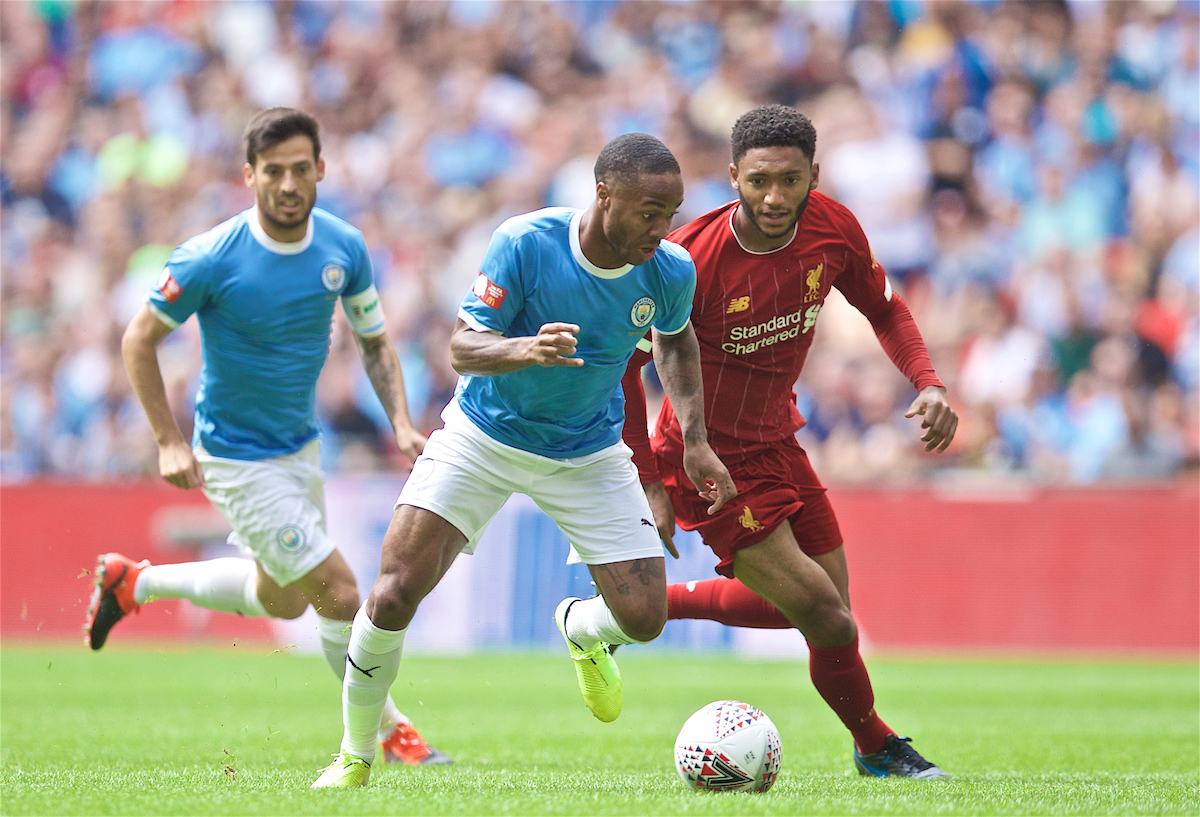 Joel Matip performed as well as anyone pretty much throughout the second half of the last campaign and won a European Cup, so deserves to start the season alongside Virgil van Dijk, but the young England international will relish that sort of healthy competition and it can only go towards making the backline even stronger.
In midfield, Klopp has Fabinho and Naby Keita with a season of Premier League experience to call upon, Jordan Henderson able to play his favoured role from the start of the campaign, and a fit again Alex Oxlade-Chamberlain who will be desperate to make up for lost time.
With Sadio Mane now back too, The Reds look ready for another big campaign. Norwich will have every right to be excited to be back in the big time, but you wouldn't blame them for being a bit trepidatious about coming to Anfield on Friday.
We all thoroughly enjoyed the end of last season, and you would assume that the players will want an excuse to ride around the city hanging off a bus with a trophy and some beers again.
They look more than ready to get going.
"The trademark will effect people trying to add to or shape the culture of this football club.

"Peter Moore's timeline should have been two months ago."

🗣 Listen to this week's FREE Anfield Wrap show in full here 👉 https://t.co/lmNtBz4ADz pic.twitter.com/ndrLA9KcyZ

— The Anfield Wrap (@TheAnfieldWrap) August 5, 2019
Recent Posts:
[rpfc_recent_posts_from_category meta="true"]
Pics: David Rawcliffe-Propaganda Photo
Like The Anfield Wrap on Facebook