HOW was your break? Did you have one? Go anywhere nice?
There are people who can't have footballing holidays. For them there's no respite once the final ball of the season has been kicked or, in our case, the trophy has been lifted to an expectant crowd one more time before it's polished and put in a cabinet with the others.
They look at the blank month of June with dread. No football, no Liverpool, no European Champions. The loneliness of the European Cup final to Prenton Park, Tranmere.
I'm the opposite. No footy, no TV and no interest in anything other than releasing the pressure valve inside my mind which had become dangerously overloaded from March to May when every single game was a must win, when every ball was a Liverpool must win ball. When even joy hurt. Something had to give.
But then the fixtures are announced, the friendlies start, tickets are collected (if you're lucky enough) and calendars are blocked out from mid-August to next summer. Then the psychological body armour comes out again.
That armour's useless, by the way. They'll still leave us wrecks even though they're great.
Then there's the expectation. As a new season looms we each sit down and work out what we want from the next nine months. Mine will never change. The league championship comes first and always will. After that it's the European Cup and maybe an increased points total. This has to be our year. Has to be. No messing about. No runners.
But it's different this summer.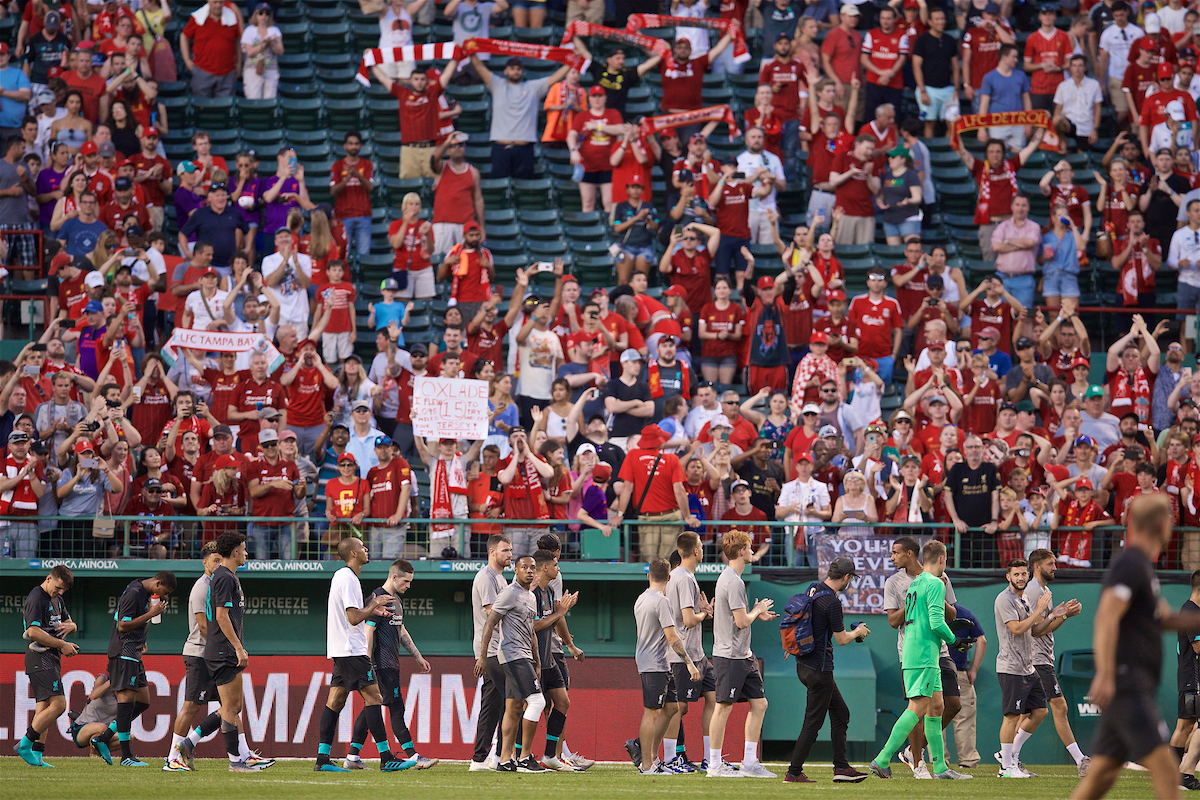 For too long Liverpool have ended May with a shrug. Of course, getting to Kyiv was an enormous fillip, but even that felt flat given what happened in that penalty area.
There's always a sense of regret when a campaign ends. If we'd only managed to ABC we might have XYZed and now we can't. A missed opportunity. Still, there's always next time and that deficit can be added onto a target for the coming season.
So much different this time. So much has changed.
For a start, Liverpool have changed their name. We're no longer called Liverpool FC — at least not for the next season.
Friday August 9, The European Champions v Norwich City.
Such beautiful words. I might stare at them for the next couple of hours. They feel like the hot towel that comes after a curry. Soothing, welcoming and just what we needed right now.
That trophy takes the edge off the stress. Finally the seven-year itch has been scratched and we've delivered silverware. The biggest one too. The European Champions. Suddenly everything is right with the world.
Alright, we didn't win the league, but if you're upset at 97 points then you're bloody hard to please. Fair enough when we were posting mid-60s in the final column, but last year we went from 76pts to 97pts and were only beaten by a freak side who have casually knocked up 198pts in two terms. We didn't exactly fall off the pace.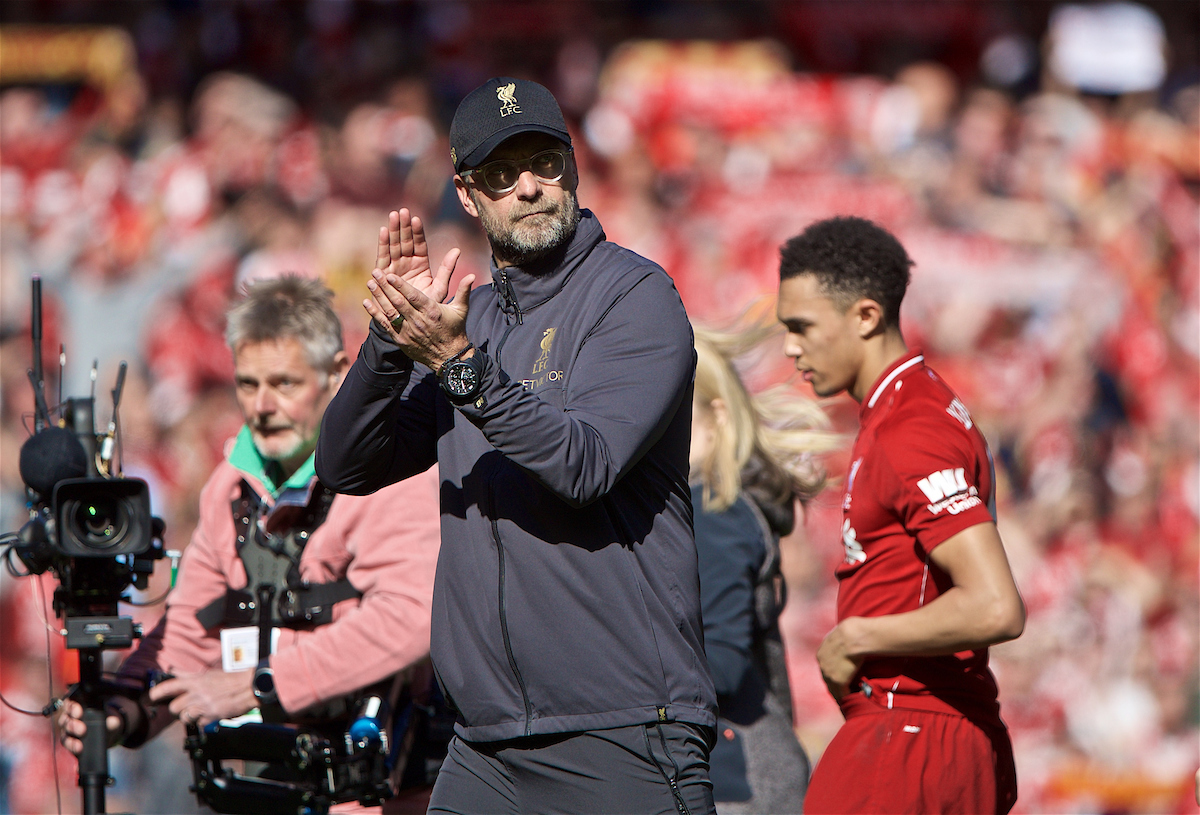 Anyhow, the summer has been pleasant. Just living in the afterglow of Divock and the greatest shinned pass in the history of the club.
I'm relaxed, but that doesn't mean the club should be. Jürgen Klopp has new problems now and the main one is this…
What do you do next?
What do you do after the European Cup and the greatest points total in our illustrious history?
Mozart has left the orchestra pit and the crowd want something just as good as a follow up. But where do you go after Mozart? Anything less would be met with frowns. The crowd are stomping their feet, ready for an encore, but Wolfgang is in a cab with his wig off.
A runners-up place with 80 pts would be acceptable to many in some quarters and though it would be far from disastrous it would feel like a shame after Madrid.
OK, if Mozart isn't your thing then add your own. The Beatles, Swift, Shakespeare, Baby Shark — whatever floats your boat — but Jürgen's problem is the follow-up album.
The next season should always be about improvement, but can we seriously improve on the madness of 2018-19? Not unless we go to three figures in the league and they give us an extra European Cup in the Ataturk next May for being great.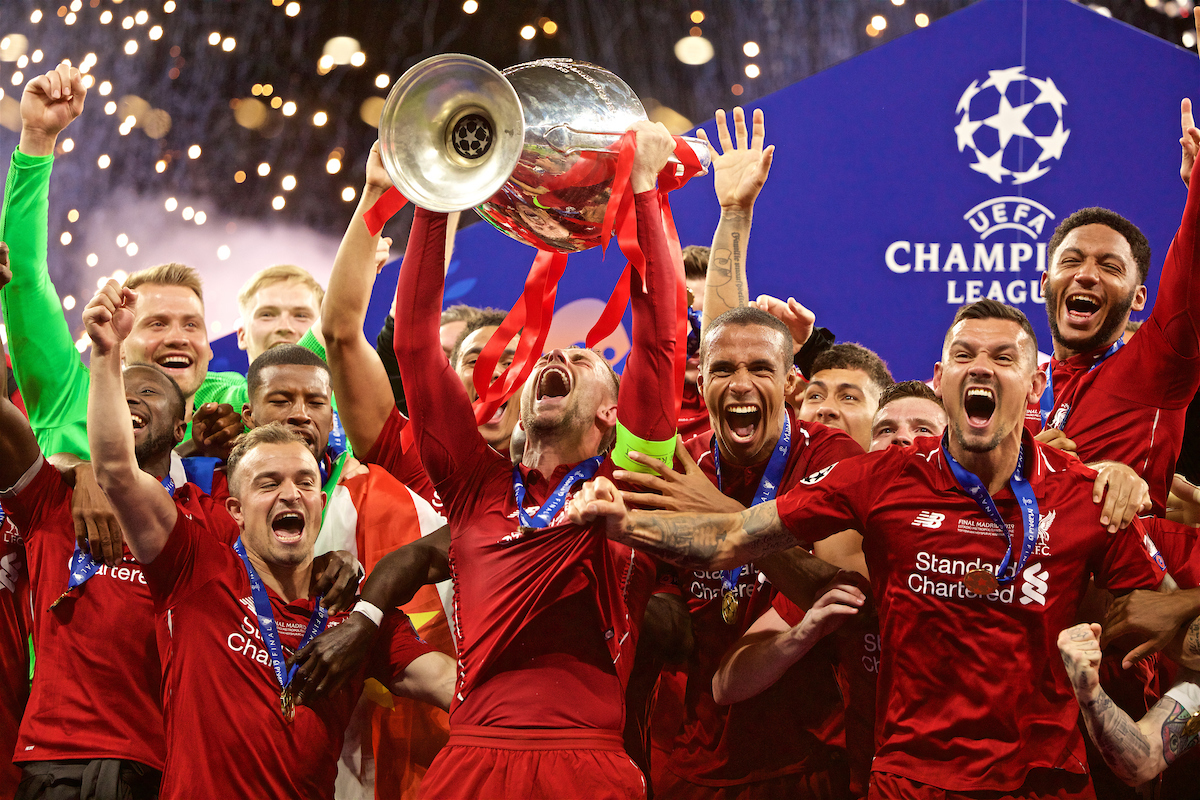 How do we pitch expectation now? Nice problem to have, isn't it?
At time of writing it looks like we'll have to do it with the same cast minus Mignolet, Sturridge and Moreno. Depending on your stance we should have either bought big from our lofty position or not spent money for the sake of it if our first-choice targets are unavailable, but it's certainly a risky strategy to adopt.
Yes, there's the return of Chamberlain, the step up from Keita and the emergence of Brewster to take into account, but it's not the same as "I wonder what the new lad will look like" as the opening day approaches.
I'd like to think that the people responsible for these things are locked away in a bunker under the Anfield turf with signed contracts ready to be photocopied and thrown at journalists on deadline day. Maybe Jordi Alba and Robert Lewandowski are held in protective pods safe from the ITKs.
After all, if your only job is to buy players, you can hardly have a month off in June, can you? Can you? Time will tell.
So, it starts again on Friday. The Champions of Europe face the Championship Champions. They should put that on the programme.
Operation 98 points starts now. The rest has been welcome, but it's back to business. And stress. And worry. And laughter lines. And Liverpool joy. Even the painful bits.
Here we go again.
"Liverpool were outstanding in the second half.

"These are the two best teams in Europe." 👏

🎥 Download our app and watch our 'Post-Match Pint' after Liverpool lose the Community Shield on penalties

📱 IOS 👉 https://t.co/joSoJYKkeK
📱 Android 👉 https://t.co/5quoodLQyb pic.twitter.com/ZsFTokkkf6

— The Anfield Wrap (@TheAnfieldWrap) August 4, 2019
Recent Posts:
[rpfc_recent_posts_from_category meta="true"]
Pics: David Rawcliffe-Propaganda Photo
Like The Anfield Wrap on Facebook