I'M not sure where Jermaine Jenas has been for the past year.
Joe Cole – on the other hand – I can hazard a guess at snazzy tailors which specializes in maroon-tinted suits, or maybe a gastro pub on the West End, telling people how "The Chels" ruled supreme under Jose Mourinho and how nothing in football will ever be the same as when he and the boys were in their halcyon of tactical rigidity between 2004 and 2008.
Either way, it came as a massive surprise to both men when Liverpool played out last night's UEFA Super Cup in the fashion of which they had played games of football for a season and a half prior; defending with a dangerously high line.
Dangerous is the term applied due to the tactic being perceived as a potential problem in the early throes of the current campaign.
It seems a trend has now been set of proactively targeting Jürgen Klopp's team with long balls over the top in the case of Manchester City, forward's on the shoulder of the last man for Norwich City and possession regains high up the pitch, which was the plan last night for Chelsea.
Should we be surprised?
Teams have to target somewhere, and with opponents getting a glimmer of hope from such a tactic at the back end of 2018-19 – Southampton away, for example – it was inevitable that if you are serious about beating this Liverpool team, this may well be the way home.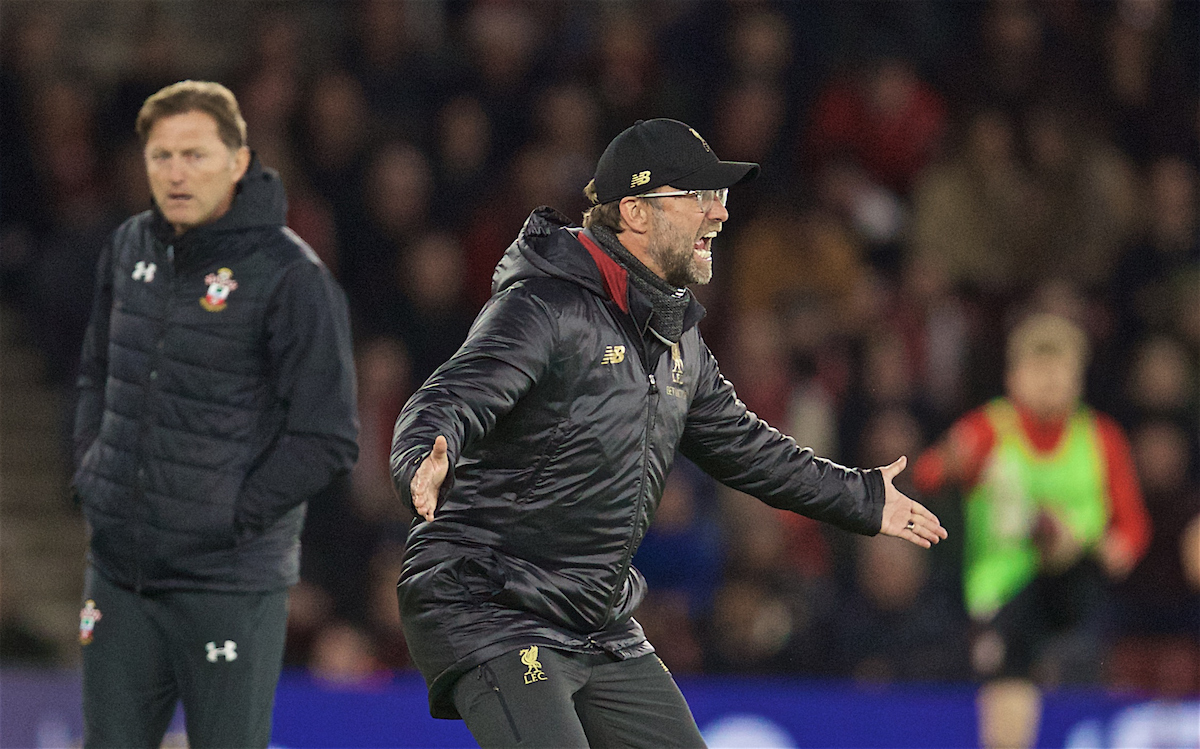 There are several ways to look at this as supporters. Many are rightly concerned because Liverpool have been penetrated far too easily for their liking. The fact they have seemingly been undone by one ball and that they have played themselves into trouble is a worry.
Yet, to look at the teams xG (expected goals), Liverpool's current goals against average per 90 minutes for 2019-20 stands at 1.78, with an xG against per shot taken being a healthy 0.12.
This is almost identical to last season, when they averaged an xG against of 1.74 and an identical 0.12 per shots over 90 minutes.
It is undeniable there is currently a slight issue, but it is fundamentally more to do with midfield shape than a defensive line.
Throughout last season, Klopp's men were able to set a lot of their positional work around the fluidity and cohesion of the midfield.
The number eights would often pop up in both deep lying and advanced wide areas, thus allowing the full backs to join and gain territorial dominance, swarming compressed spaces in numbers if they lost the ball.
This season, something is clearly amiss with the positional shape of the midfield, often looking overran and stretched when the ball turns over.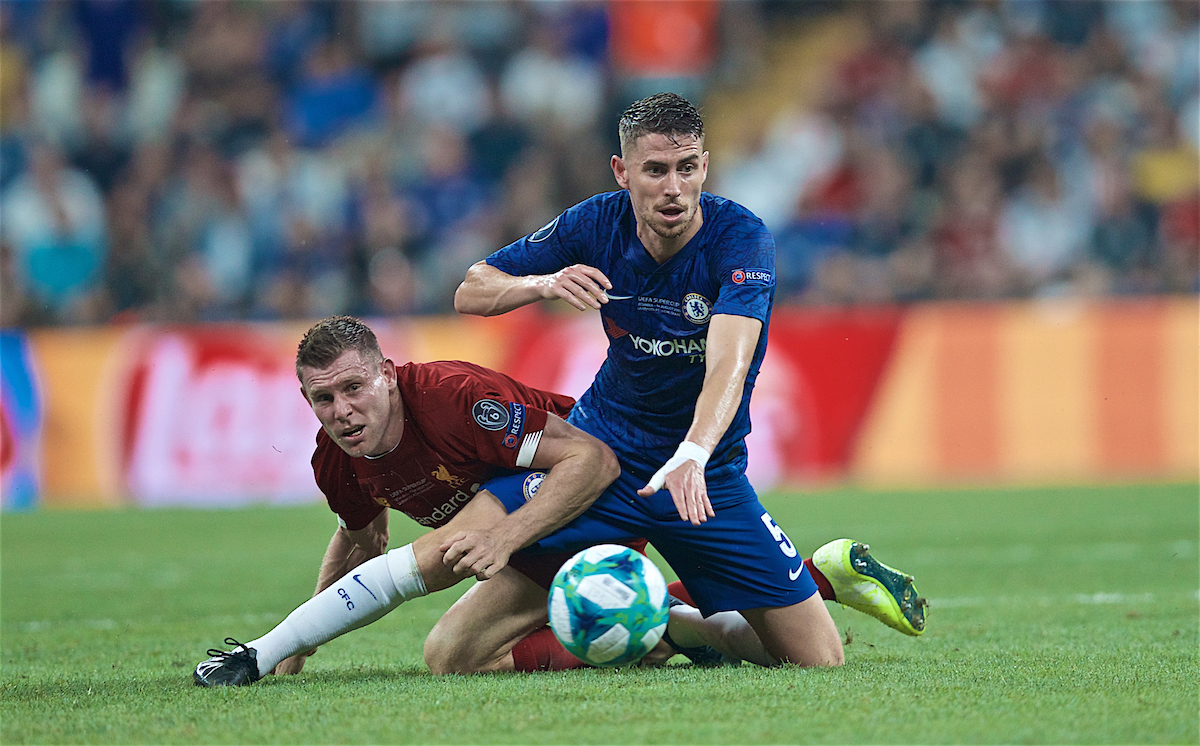 Another frustration during the Chelsea performance was that Liverpool players were dribbled past 11 times in their own half during the game. For a manager who wants his players angry and hungry for the ball in the way Klopp does, this will undoubtedly raise an eyebrow.
The other factor at play could well be the introduction of VAR to offsides, with the manager placing his trust in his defence to step out when it matters, but also to know that there is no possibility of human error from officials having to make snap calls.
And yet, despite all of this, Liverpool keep winning games of football. Last night, the club added to their honours list three games into the current season.
They will know full well teams are now seeing a possible weakness and targeting it. However, they will continue to back themselves, back VAR, back their recovery pace, back those in the squad who remain on the fringes and back a goalkeeper who two weeks ago was unemployed but today finds himself a Super Cup hero.
The team who have been dubbed "mentality monsters" won't be having sleepless nights regarding the unawareness of Jenas, Cole and others who haven't bothered to study how they became European champions and the tightrope they had to walk to do so.
These Reds have been here before, they have backed each other and come through the other side.
They'll need to harness every sinew of that belief and togetherness when they walk through the doors of St. Mary's stadium on Saturday afternoon.
"Liverpool painted Istanbul red again.

"The super champions of Europe." ✊

🇹🇷 Subscribe for all of our reaction as Liverpool win the Super Cup for the fourth time 👉 https://t.co/XZAK9veWt7 pic.twitter.com/PLqCg7L8oE

— The Anfield Wrap (@TheAnfieldWrap) August 15, 2019
Recent Posts:
[rpfc_recent_posts_from_category meta="true"]
Pics: David Rawcliffe-Propaganda Photo
Like The Anfield Wrap on Facebook