IT'S good to have it all back. Good to be in the midst of it all once again.
After the ever-shorter post-season breather, last Friday, a familiar pilgrimage was made. To Anfield. To Liverpool FC.
The pub was full of smiles. The Kop was full of flags. And just before kick off we reminded the world of the glory of Madrid. A sixth European Cup.
The game itself was good enough. OK, if you're being picky, you've seen better. You've seen Liverpool dominate more. Look more convincing. Control it better. Look more solid and safer at the back.
But come on, 4-1 on the opening day of the season? It's not to be sniffed at. And it could and should have been more.
It's testimony to where we are now – as a club, a team, as fans – that even Alisson's unfortunate injury in the 39th minute of a long campaign to come didn't seem to dampen spirits too much.
This is a game-changing player; a man among the best of his kind in the world. A central figure of the solidity that took Liverpool so far last season and ultimately over the line in the big one. And yet, the song remained the same.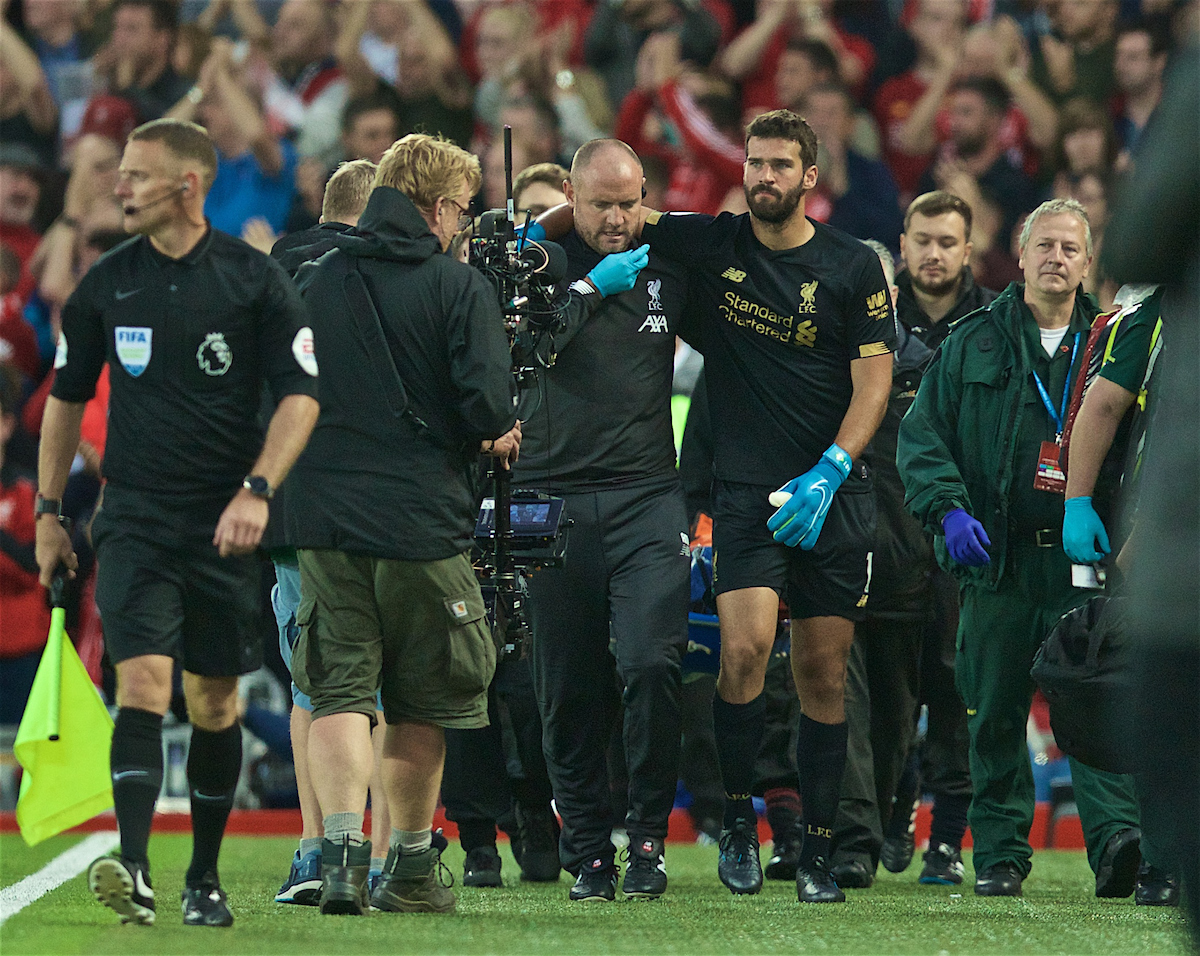 Well kind of. Recognition and support for Alisson being ushered from the pitch quickly switched to welcomes and songs for his replacement running the other way.
Who, when and how songs appear for new players has been the subject of much debate down the years. And yet here we all were, seconds into his Liverpool career, before a ball had been touched in competitive action, serenading the Spaniard between the sticks.
No wonder he had a big grin on his face. He fell asleep on the dole and woke up with the best job in the world.
From that point, Adrian had to pick the ball out of the net and a streaker's clothes from the turf, but he didn't seem to mind either. The conclusion seemed universal. We liked this fella.
Days later, the man has made his own part of Anfield history. Now we like him even more. A full debut for The Reds was rewarded with a medal – the first honour of his professional career. As weeks go, he's surely had worse. As times supporting Liverpool, we definitely have.
When it comes to The Reds, there isn't much to gripe about right now. And for me, for us, that's a fairly unique position. Something to celebrate in itself.
"Liverpool fans love to moan about something," a tweet read this week. It's probably accurate, to be fair. But there's not much to go at right now.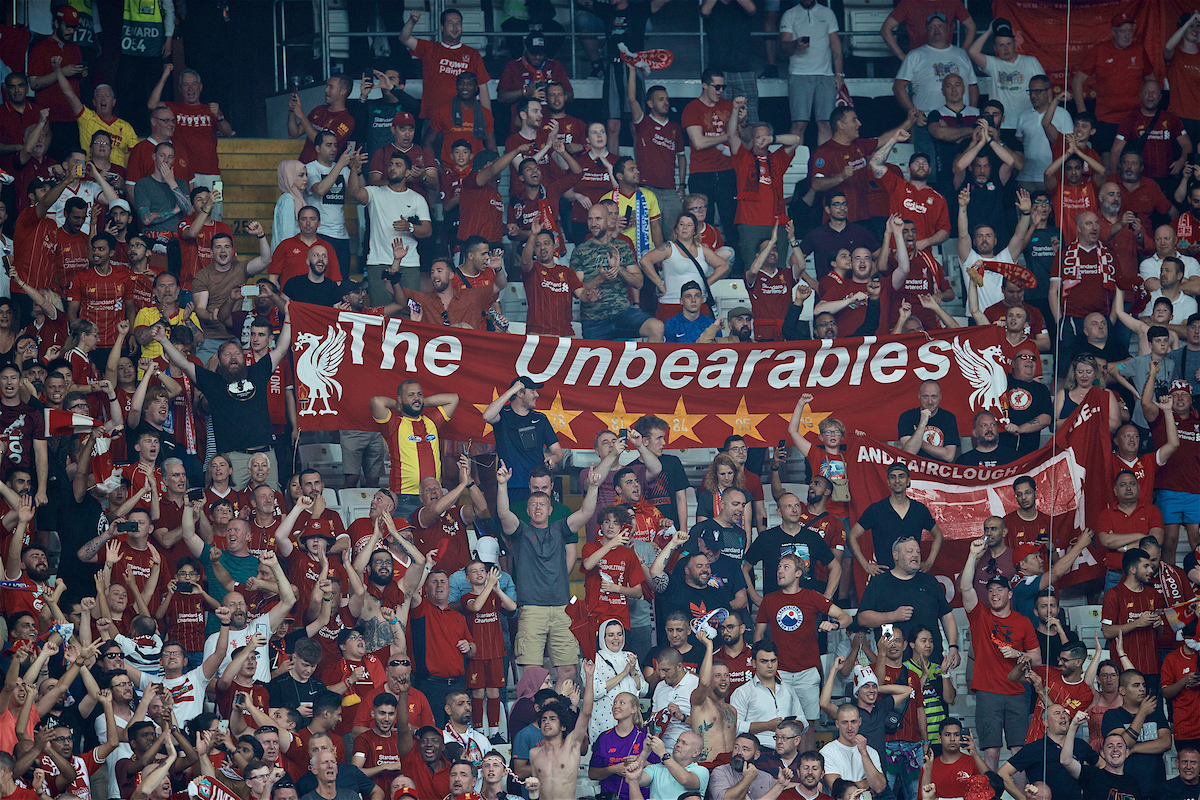 OK, you can always say there is room for improvement. And you should, too. Liverpool should always aim to be bigger and better; should always strive for more.
The club – or rather, the people of it and in it – still get things wrong, they still cock up. Perfection from top to bottom of an organisation across the course of 365 days a year is rarely, if ever, achieved.
And it's fine to point that out.
A stadium solution, a collective big think about how they interact with the community around it at times – both still feel like they are on the to-do list for Liverpool.
The trademark issue didn't really wash and was poorly handled. The twin strategy of pulling people for product and then ripping off their ideas doesn't look great either.
And while I wasn't at the centre of it by any means, I'm not too sure why the club couldn't publicly acknowledge on its social media that the Trent mural was commissioned by The Anfield Wrap.
It looked a bit weird to wash it as anything else.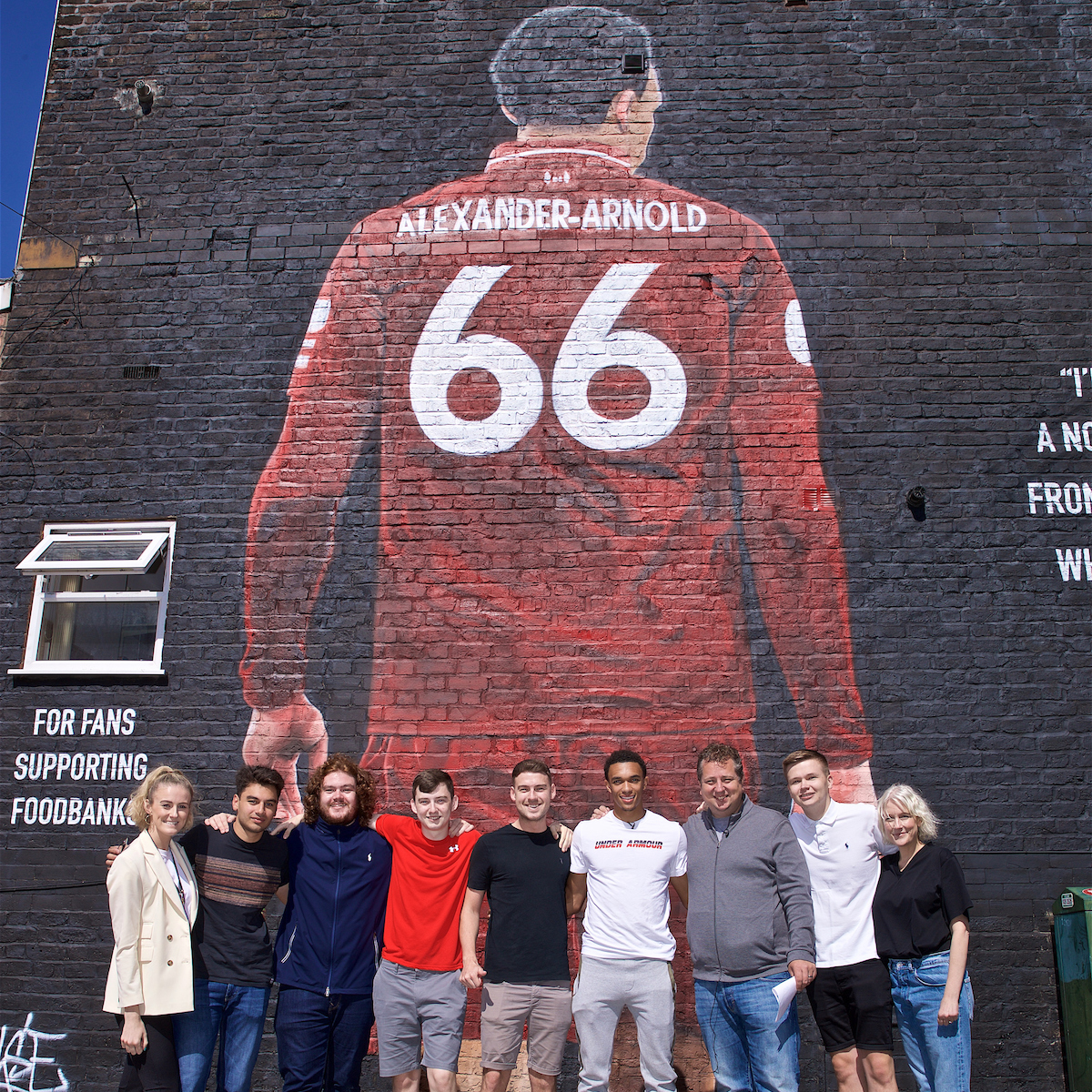 But none of that really takes away from the best bit. The stuff that takes us from wherever we are in life back to the lad (or girl) in a bedroom with a poster of John Barnes on the wall (or whoever your hero was growing up).
The football. And the experiences around it. This is a great time to be a Red, one of the best. Everywhere you turn right now there is something to put a smile on your face. Let it in, grasp it and enjoy it. Because it wasn't always this way and it will likely be different for the darker in times to come.
A European Cup in the cabinet. A Super Cup added to it for good measure. A feverish support producing a buzz better than it's been for a long time. A fan culture thriving. Look at the crowd on that boat in The Bosphorus. Look at the banners all around. If you're not grinning more than grimacing you're doing it all wrong.
The players and the manager are rightly enjoying it too. It was a point made over and over last season and it still stands. Who is unhappy at Liverpool FC? Who is kicking up a fuss? In the past, it seems like there's always been one: a wantaway, a problem child, a player whinging about game time or griping about the boss.
There's nothing. Even those on the periphery are enjoying themselves. And you would, wouldn't you? Going into work with Klopp and his team looks like the kind of day we'd all dream of.
The bonds that make a club a club worthy of the name currently look as strong as they have been in recent history. The tales that leak out (in the main) only make you love it more. Klopp in Cristiano Ronaldo undies delivering a team talk? What a fella.
When you think of the all-too-recent darker times: Hicks and Gillett, Hodgson, the rise and fall of Rodgers, losing finals, getting beat by Villa at Wembley, it makes life all the brighter right now.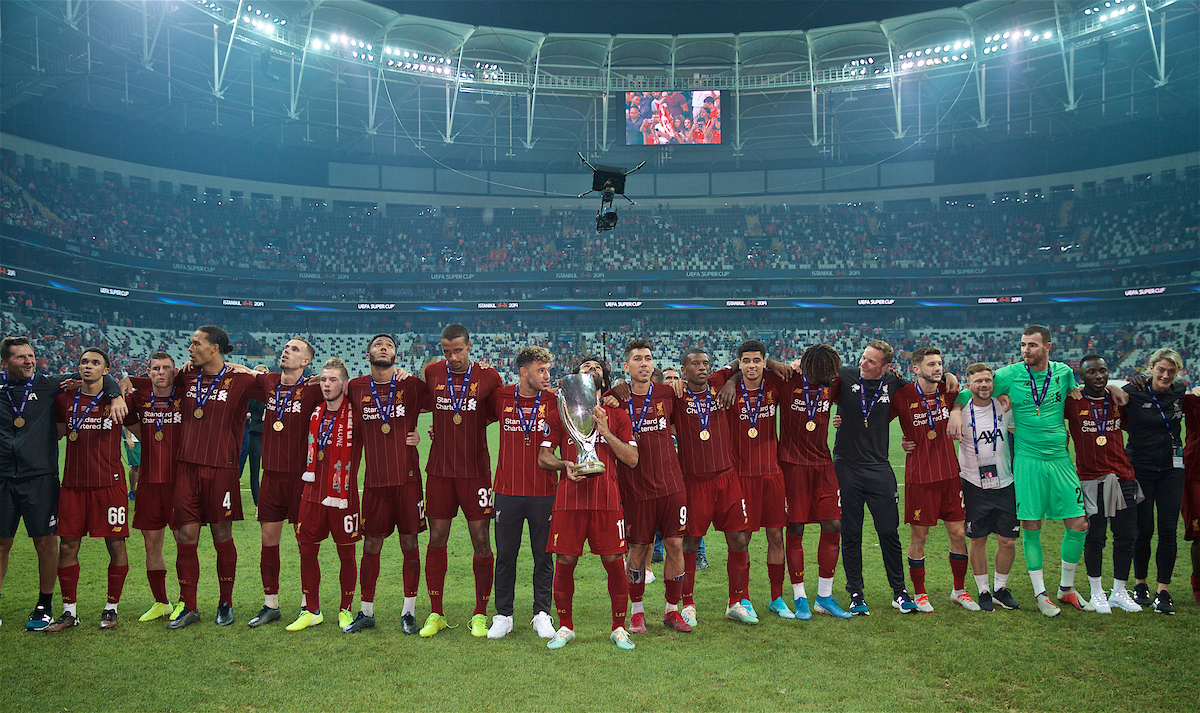 But we should have signed another player… But Trent's defending… But Manchester City…
It's up to you. But for me, sorry, no. After experiencing the club almost tumble into financial oblivion, after being put through the Souness years, after being around when Hodgson was the manager of this football club – well, sorry, I'm enjoying these golden days with the lads I lived all that with.
You don't have to look far right now to find evidence of Liverpool, Klopp, Liverpool fans or the whole shebang getting up the nose of someone, somewhere.
And that's great, too.
Gary Neville ranting, rival fans moaning. Them calling us unbearable and us celebrating the fact at every turn. You wouldn't swap it, would you?
"There is only one thing in the world worse than being talked about," wrote Oscar Wilde. "And that is not being talked about."
There's no chance of the latter re Liverpool. And long may it continue.
"Liverpool painted Istanbul red again.

"The super champions of Europe." ✊

🇹🇷 Subscribe for all of our reaction as Liverpool win the Super Cup for the fourth time 👉 https://t.co/XZAK9veWt7 pic.twitter.com/PLqCg7L8oE

— The Anfield Wrap (@TheAnfieldWrap) August 15, 2019
Recent Posts:
[rpfc_recent_posts_from_category meta="true"]
Pics: David Rawcliffe-Propaganda Photo
Like The Anfield Wrap on Facebook