TO the more experienced Liverpool supporter there remains a level of bemusement about Manchester City and their current football swagger.
As much as they try to walk the walk – and both team and manager are quite clearly among the best – the whole 'we belong among the big boys' war cry doesn't quite cut it, despite the flurry of honours in the post-Paul Dickov years.
It's not just about where they were, where they are now and why they are there, although that plays a part. It was definitely easier to think of Manchester's Blues more favourably when Maine Road was hosting what felt like an annual display of shooting yourself in the foot.
It's not just the often tiresome "rivalry" that has sprouted up either, fuelled not only by the string of high-profile matches and head-to-head battles, but also by an oddly obsessive churn of clickbait looking in at Merseyside from the outside.
No, the real key to our frowned expressions in their direction is their European oddity. It's such a jolt to everything we know and love. Why are they so weird about it?
For us, conquering the continent is everything. It defines us. It's woven into Liverpool history, not just because of the six sets of Big Ears that have rolled into town and made the people happy.
It's the style of football that piqued Bill Shankly's interest, the silk scarves and the chequered flags, the songs and the style that the Scousers on tour brought home.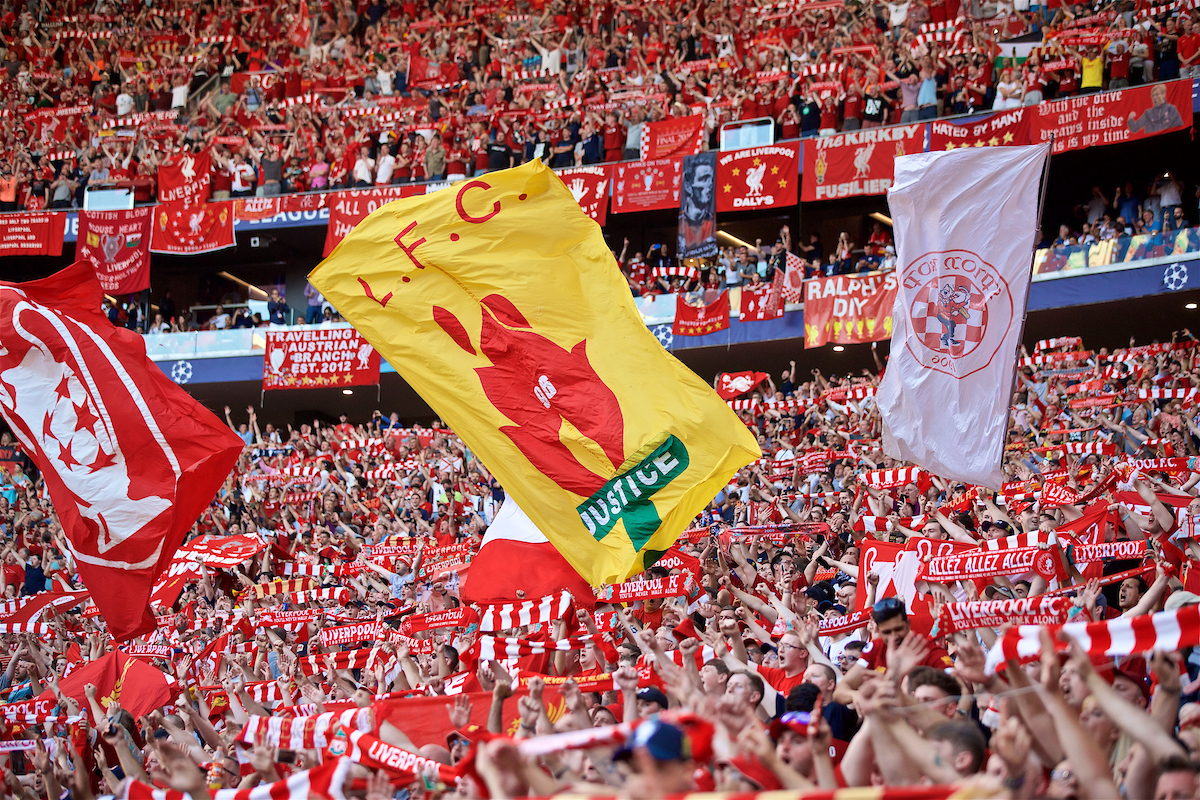 It's the sheer romance of it all. It's special. We've made it so again. And now, thanks to the magnificence of Madrid, Reds of all ages again have some real love to recall. It's not grainy footage of faraway places with commentary down a phone line. It's not just a story from a dad or granddad with a distant look in his eyes.
It was just three short months ago. And it was remarkable. Wherever you were.
As the journey begins once more, the love-hate relationship of us in Liverpool and them on the blue side of Manchester with this competition is rekindled once more.
For them, still they act like it's next to nothing. They booed the anthem because of beef with UEFA. They bemoan the investigations against financial irregularity. And, on the pitch, even with those players, that manager, and all those resources – whether sound or sinister – they still can't win the thing.
For us it's our heart, for them it's their Kryponite.
Indifference is easy when you're yet to experience what we have so many times.
For the record, City's European pedigree reads one trophy – the now defunct Cup Winners' Cup, which City won in front of a 7,968 crowd in Vienna with victory over Polish side Gornik Zabrze in 1970.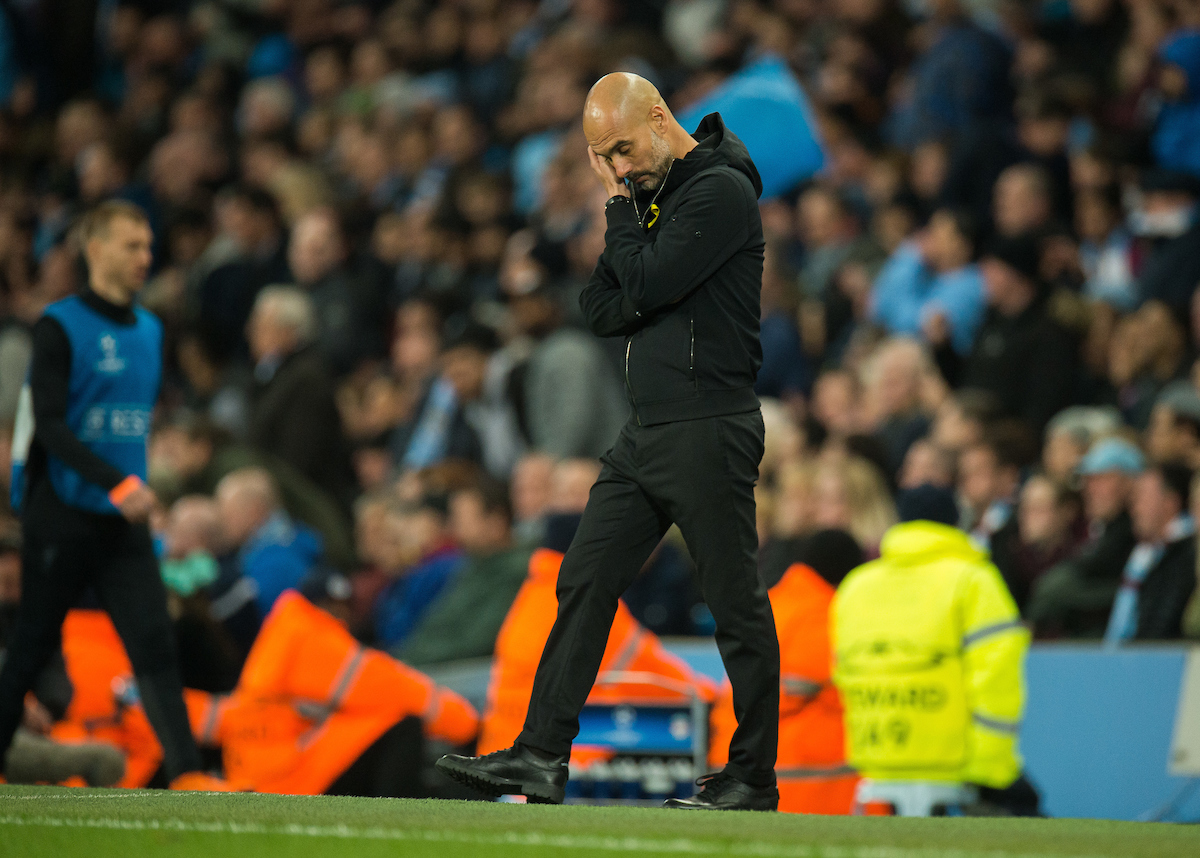 The Champions League semi final of 2016, when City were defeated by Real Madrid over two legs, is the high point of their participation in Europe since then.
While for us it's an obsession, it's never caught light among their hordes, leading to a baffling blase attitude towards a competition that many players have described as the pinnacle of their career.
It has grown arms and legs throughout Manchester City, from top to bottom. While here people queued around the block for hours for a quick snap with the prize, in Manchester some barely recognised there was a draw happening yesterday.
Even Pep Guardiola has been at it. After eyebrow-raising moans about the level of media coverage for his treble-winning team versus that of Liverpool's European Champions, he moved on to an interesting analysis of the trophy that remains elusive for his all-conquering team.
"Of course we have to win in Europe because it's an important tournament and difficult to win," he said. "But I am not going to go to the casino and gamble everything I have in my pocket on just seven games.
"I want to be happy for 11 months – and winning the Premier League makes me happy. Why am I going to wait until February for seven games and put everything on black?"
Liverpool played 13 games to win the Champions League last season, emerging from a group containing Paris Saint-Germain, Napoli and Red Star Belgrade, before beating Bayern Munich, Porto, Barcelona and Tottenham.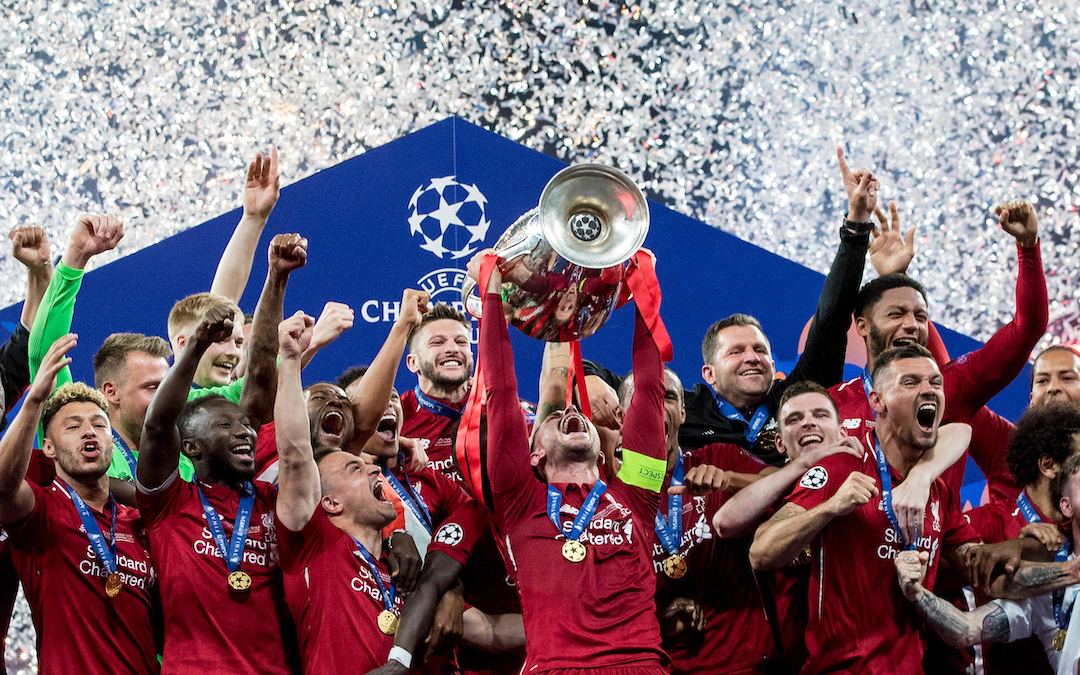 If there is luck there, and gambling, and spinning of wheels – then that was truly odds-defying stuff, particular after reaching the final the season before and being pipped by the narrowest of margins to the Premier League title.
It's always worth recalling that The Reds are one of only 22 clubs Europe-wide that have won the competition since it was established in 1955. Only five English sides have done it: us, Manchester United, Nottingham Forest, Aston Villa and Chelsea.
Every one of them is rightly proud of the fact.
And when Jordan Henderson became the sixth Liverpool captain to lift the famous trophy in the summer, it ensured The Reds became the third most successful team in the competition, behind only Real Madrid and AC Milan.
European royalty indeed.
More, it's clear that even if Guardiola and City want to spin stories about Europe's biggest prize, some of the game's biggest stars aren't really buying it.
Take our very own Mo Salah. "Honestly, I didn't know that he (Guardiola) said that, but I think if you give him a choice to choose which one, he would choose the Champions League," he said.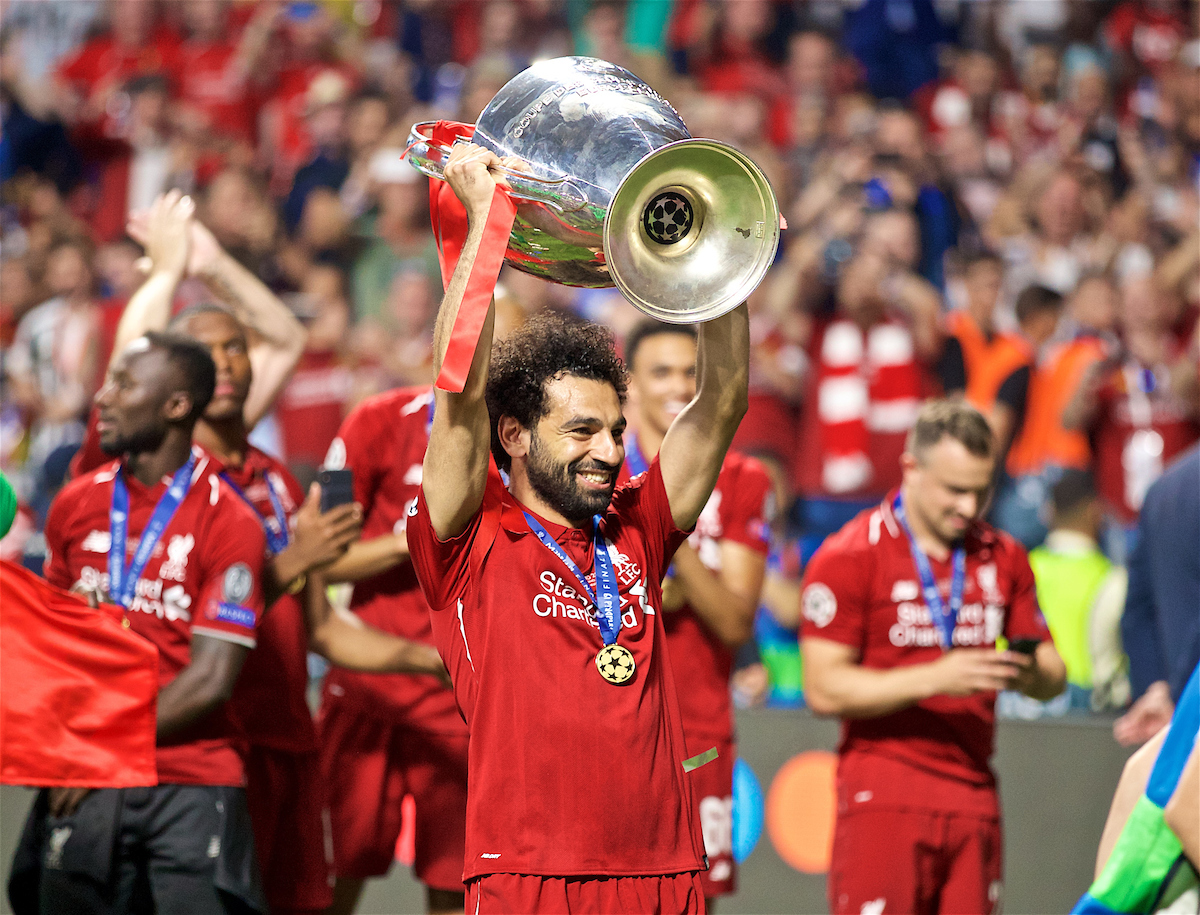 "That's my opinion. I'm not talking about him, but my opinion. It's the biggest competition in football, so everyone wants to win it.
"Every coach, every player wants to win it, dreams of winning it. So of course the Premier League also is something big, but still the Champions League is the biggest competition."
The biggest competition is now back. Liverpool are defending champions. And the Ataturk Olympic Stadium in Istanbul awaits the finalists on May 30, 2020.
There's that romance again. We've been there, seen it and done it. In that very place. Is it any wonder we love it?
And City? Well they're still waiting for their first kiss. No wonder their flirting leaves so much to be desired.
One day, lads. One day.
✅ Napoli
✅ Salzburg
✅ Genk

"You couldn't ask for any more…"

📱 Subscribe for all of our immediate reaction to Liverpool's Champions League draw 👉 https://t.co/XZAK9veWt7 pic.twitter.com/VBhRZRwaAF

— The Anfield Wrap (@TheAnfieldWrap) August 29, 2019
Recent Posts:
[rpfc_recent_posts_from_category meta="true"]
Pics: David Rawcliffe-Propaganda Photo
Like The Anfield Wrap on Facebook