MAN alive.
It meant nothing, then it meant everything, then it was roaringly special.
The game crazy. The competition crazy. The extra time crazy.
Quick things…
The line. You may not like it but the line is an issue. Sometimes your greatest strength is your greatest weakness. Analysts have had 50 games of data around the line to analyse. And you know what? They have a plan of sorts.
It's fine to be vulnerable, alright to be targeted but you have to know what to do next.
Oxlade-Chamberlain is a midfielder. Again, this is OK. But he is more a midfielder than James Milner. Than Emmanuel Petit or Graeme Souness in their pomp. He is a lad who explodes from the middle third. This is fine as well. But let's clock it.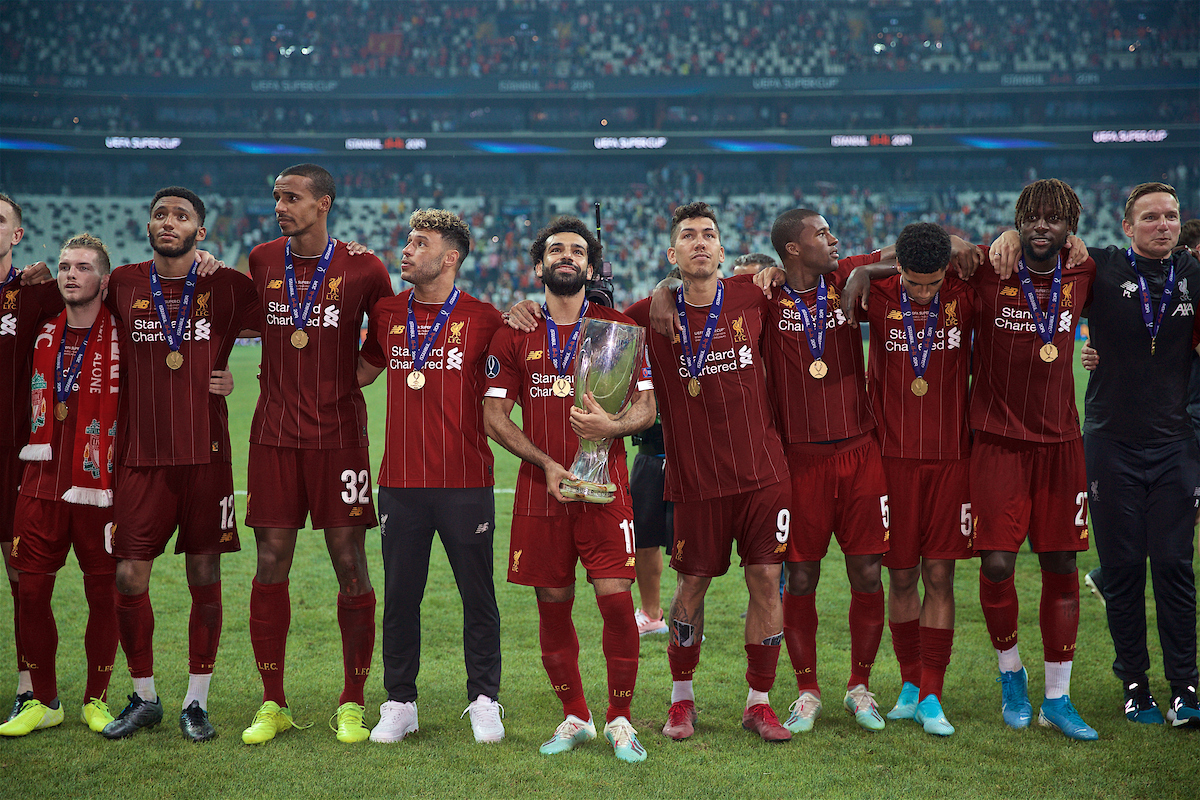 I adore these lads. I adore, adore, adore the captain. To love is just the sweetest thing and they gave us the opportunity again. Had they been better they would have demanded more adulation but less adoration.
I want them to pop round to ours for a barbeque. I want them to sit in our office. I want them to beat Southampton and then tell me how fucked they are. They are the very best, they are the most mortal.
The goalkeeper suddenly has a mad life. Which is sound because the sub goalie's life is madder. We are one of the best two teams in Europe. We are a business worth billions. We are a gang of ragtag loons who barely know their own squad numbers.
What a sweetheart gig. What a Frank Capra tale. We're a Pulp song without the fingering. On the Adrian save for victory we're the Beverly Hillbillies with the fingering. Liverpool FC – would snog.
Would be ace if Fabinho and Matip could pass to theirs a little bit less.
Chelsea could eventually prove alright. I love Mount, you know. He's a ride. He is tidy as. But they were in far better nick than against United. They may prove rambunctious. This would be off brand but remember when that fella sang that mad song on Sky? They may need him back every Friday.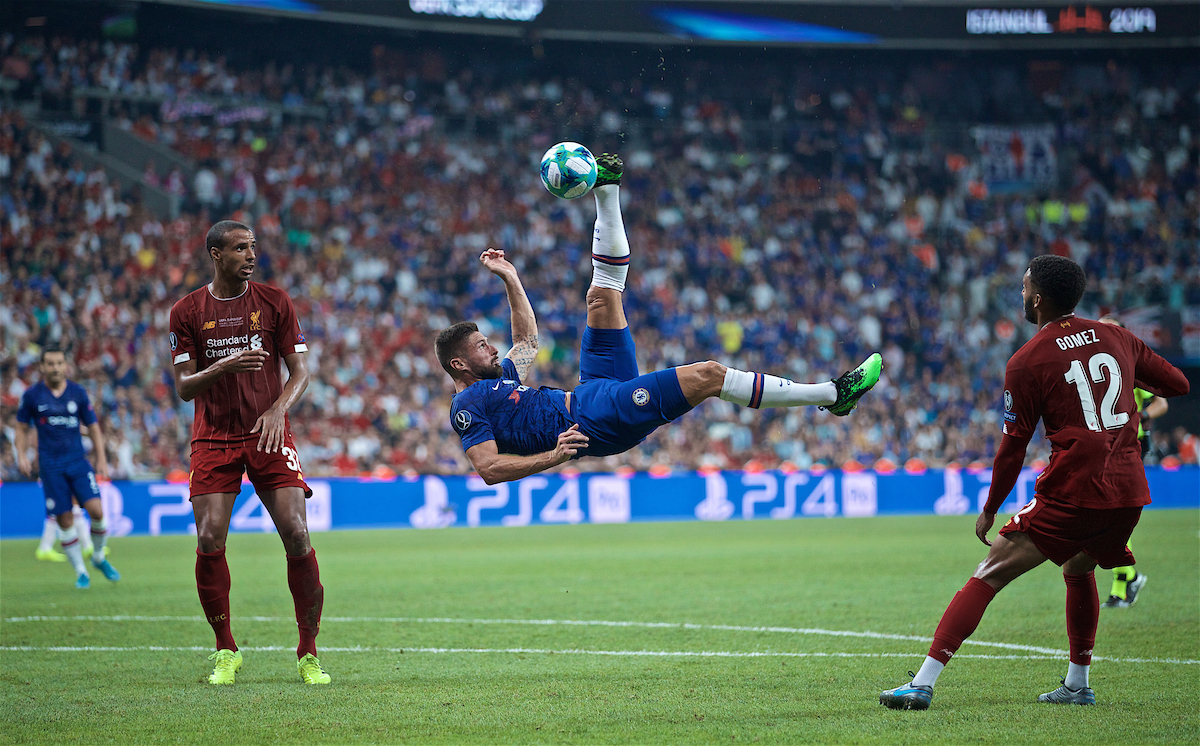 The manager ran at the keeper. Made a joke about Adrian in the context of Rocky. He is your da not mine. Mine is far cooler and has a better dog. Admittedly he's not a football genius but nor is he is a gawky lad from the foothills of Germany.
My favourite thing about the manager, who is marvellous and clever and brilliant at his job, is that every day he becomes publicly less cool. No BOOM here. He's the best, he's a pint, he's a ride. But he's also more and more his age as the days pass. This is mostly adorable. Mostly.
How fit are you? If I assembled you and 10 mates how fit would you be? The game became odd because no one knew how fit anyone truly was from 55. There was a spate of lads just kicking it into touch which reminded me of playing seven-a-side at 9.43pm. Legs crumbling as a game contined around them.
Where do you pass the ball when you have no idea if anyone has a 10-yard run in them?
The conditions and the pitch didn't help. Every player dripped with sweat. Perhaps this is what Madrid would have looked like had Liverpool not scored early. Liverpool were second best in the game and simultaneously most likely. The game belonged to Chelsea, the match to Liverpool.
At no point did I ever truly believe Liverpool would lose the game because that isn't what Liverpool do. And it isn't what they did. These lads need to improve and do so quickly but they are also utterly tremendous at managing football matches.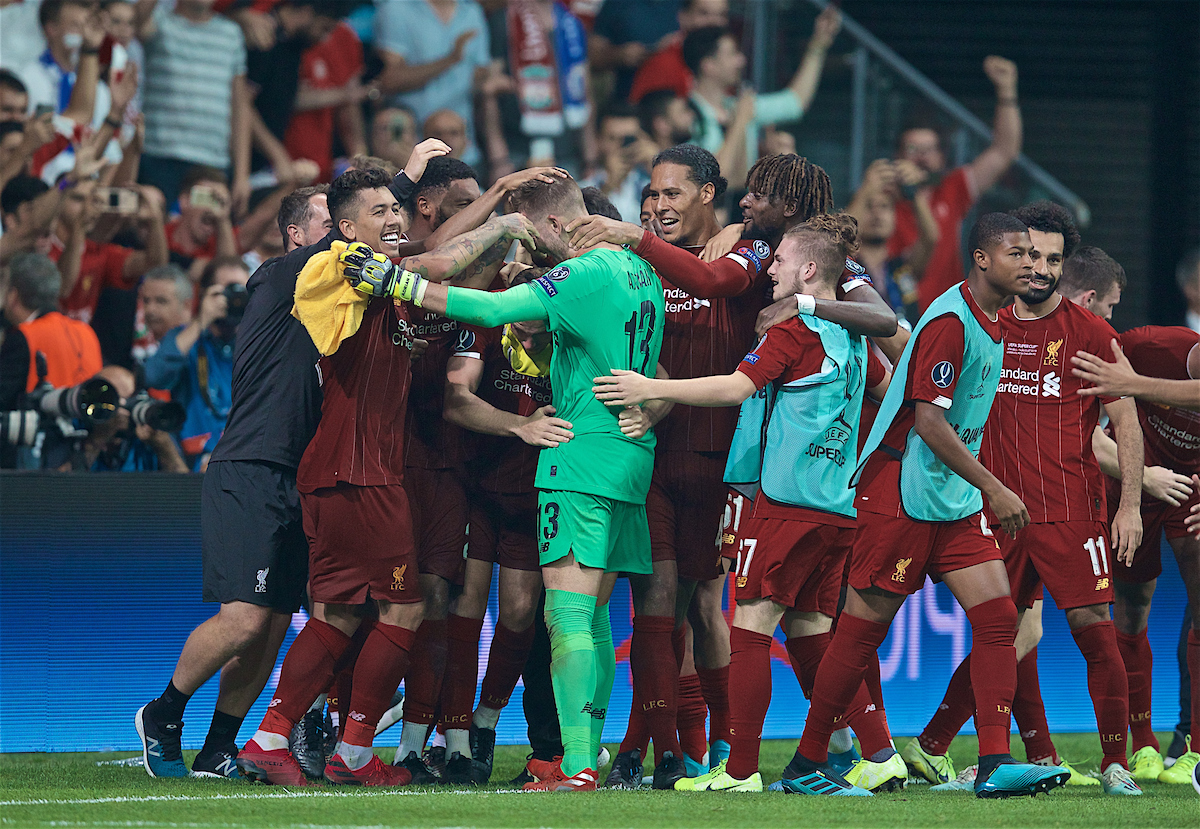 The keeper is a cat. The cat is a keeper. Him and Henderson in the interview. Him leaping off his line. He shouldn't commit for the penalty, he should commit all the other times. Sometimes your greatest strength your greatest weakness; sometimes we should just pack the hypocrisy in and let a football match be what it is. I like him. He makes me feel alive. He's a ride.
These are the days and these are the lads. No more on transfers or what ifs. No more on the whys and wherefores. We got to see our boys tonight and we got to see them lift something shiny, got to see Henderson give it little legs, got to see one more podium.
They'll do for me. This piece has taken some writing. In and out of serious analysis in the drafts but ultimately right now I want to do karaoke with Liverpool. Want to go to mass with Liverpool.
Mirror, mirror on the wall don't say it because I know they're cute. Liverpool have the juice. Liverpool are a ride.
See you Saturday. Saturday will be graft. Saturday will be ours.
Man alive. It has started.
"This is the standard now.

"This is what this club is all about." 🏆

📱 Subscribe and listen to our immediate post-match show, from inside Vodafone Park 👉 https://t.co/XZAK9veWt7 pic.twitter.com/yzbXLPnTmk

— The Anfield Wrap (@TheAnfieldWrap) August 14, 2019
Recent Posts:
[rpfc_recent_posts_from_category meta="true"]
Pics: David Rawcliffe-Propaganda Photo
Like The Anfield Wrap on Facebook