YOU can't live with Liverpool.
You think you can. You set up and do something interesting. You give the full backs room and time. You have four lads in centre mid and the centre forwards shield Fabinho. You've given it some thought. You aren't a mug.
But you can't live with Liverpool. You give it everything you have and just when you could do with it being a bit easier, just when you are about tiring they go up a gear.
You just can't live with them.
It was almost unfair watching Nacho Monreal in front of us. He was destroyed by Liverpool in the second half. He looked his age and then some. He looked bamboozled by Mo Salah and worked into the ground by Jordan Henderson. I wanted him hooked for humanitarian reasons.
By that point, Joel Matip and Virgil van Dijk had Arsenal's attackers in their back pocket, Roberto Firmino had chipped it up to volley it and Fabinho had the game in his hand.
The thing was Arsenal probably should have taken the lead. It would have made little difference in the end if they had, and while they had two or three chances they were simultaneously hanging on in the game by their fingertips.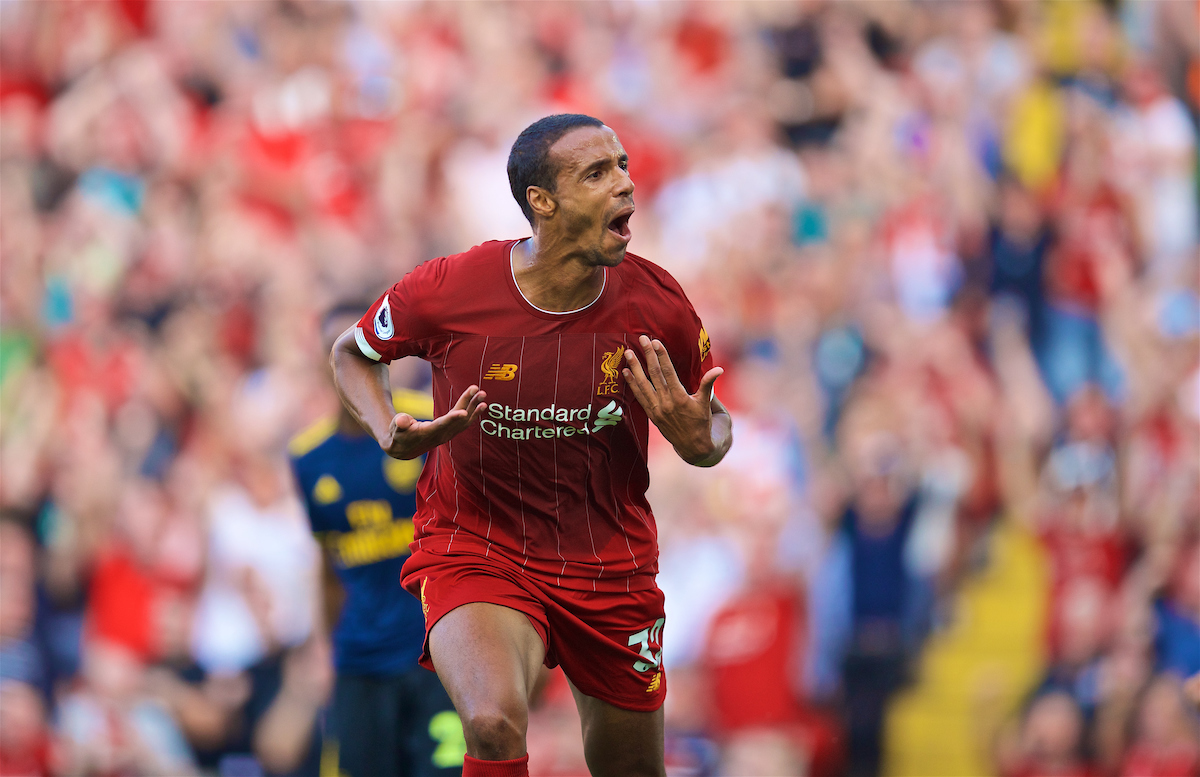 Instead Liverpool made it one and then there was a break and then they made it two and then they made it devastating. There was a gulf, an ocean.
It's important to say this – that is a side 27 points better than another beating them at home. The side 27 points poorer gets to do bits. I remember a great Arsenal side came to Anfield and battered us 2-2. Heskey late equaliser. The gulf in class was an ocean. They were a phenomenon but we did enough bits and we all got to go bananas.
But bits are just bits. And when you see the ocean, when you see the sheer scope of the gulf you can take solace in bits for a short time. And you know bits are unsustainable in the long term.
You can't live with Liverpool.
What heightens all this is that Arsenal will break 70 points and yet the superiority will remain present, the gulf which is an ocean will be there. It is there when Mo Salah scores his third, there when Virgil van Dijk dominates a Nicolas Pepe heading towards a blind alley because he just can.
The point is this: as "We are the Champions, Champions of Europe" echoed around Anfield today, as Liverpool won their 12th successive league game, as everything happened as it should in that second half, it was hard to escape the thought that this might be the best Liverpool team I have ever watched and the best I will ever watch.
I'm 38. This is ballpark halfway. Ballpark. I mean we'll see. But listening to Anfield rock and watching Arsenal roll, it was both a privilege and a reminder. Enjoy this because it may never, ever be better.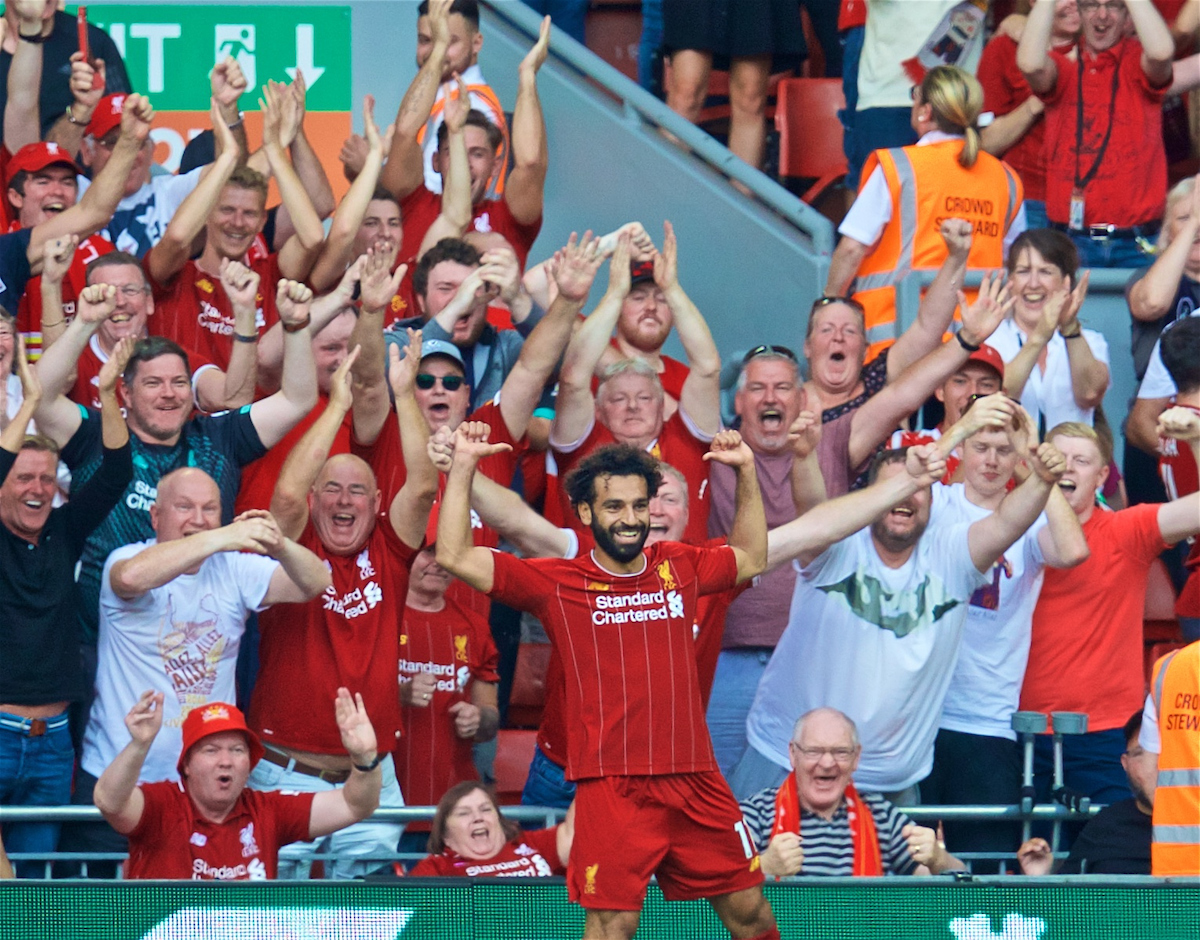 Before the game we were in a gaff in the Baltic playing absolute banging house at 3.30pm and it had food and astroturf and we did the "shall we just fuck the game off" thing. We've all done it. But never has it been further away from reality really.
Imagine passing up the chance to see these in the flesh. Imagine turning your nose up at the best you may ever see. Who do you think you are?
The season may only be three games in. Everything can still go wrong. But it makes it more important to log this moment, to savour it.
Take a moment right now to think about all this, think about the 12 league games and remember that while winning them Liverpool were also winning European Cups and beating Barcelona 4-0 at Anfield. Pick a moment, be it Divock or Gini, Sadio or Mo. Pick one and remember it. Pick today's if you like. Cherish it.
Cherish it because it won't always be like this. It can't, that isn't how it works. Cherish it with your friends, your family. This is an absolute gift, a reminder that the moment moves on and that what goes around comes around. This is a joy to be alive.
You can't live with Liverpool. They won't be this version forever just as they weren't in 2015 or 2011 or 2007. You can't live with them.
But you can love them.
"Mo Salah is one of the best players I've ever seen play for Liverpool.

"It doesn't get any better than this." ❤️

📱 Subscribe and listen to our immediate post-match reaction show after The Reds' 3-1 over Arsenal 👉 https://t.co/XZAK9veWt7 pic.twitter.com/3BHHLyX4l6

— The Anfield Wrap (@TheAnfieldWrap) August 24, 2019
Recent Posts:
[rpfc_recent_posts_from_category meta="true"]
Pics: David Rawcliffe-Propaganda Photo
Like The Anfield Wrap on Facebook