I HAVE a theory about football fans.
We have all convinced ourselves, no matter who we support, that no-one goes through more stress in games than we do.
It doesn't seem to matter whether a person follows relegation candidates, mid-table mediocrity or runaway league champions, every single fan seems to frequently utter the phrase "we never make it easy for ourselves."
I used to live with a Manchester United season-ticket holder who, even at the peak of United's powers, would continuously say "we never make it easy for ourselves", despite the fact they won multiple league titles by considerable margins. Apparently only winning the league most of the time is still too stressful to take.
Of course, we as Liverpool fans are no strangers to the old adage. The 2-0 win over Tottenham in Madrid to secure the Champions League in June was finely poised until the 87th minute. Many non-Reds said to me after the game that they felt it was a comfortable and routine win for us, but it felt nothing like that on the night.
Even the UEFA Super Cup saw Liverpool at their nail-biting best again as a sloppy showing in normal time led to 30 minutes of extra time. Sadio Mane bagged his second of the game at a point where it felt like a corner had been turned and a Red win was on the cards, only for an iffy penalty award to send it to the dreaded shootout, which thankfully Liverpool won.
As Roberto Firmino fired in to make it 2-0 at St Mary's on Saturday to put an exclamation point on a dominant second-half performance, Liverpool looked to be heading for a routine win. Just what we as fans needed after an out of sorts first half and a pretty stressful midweek.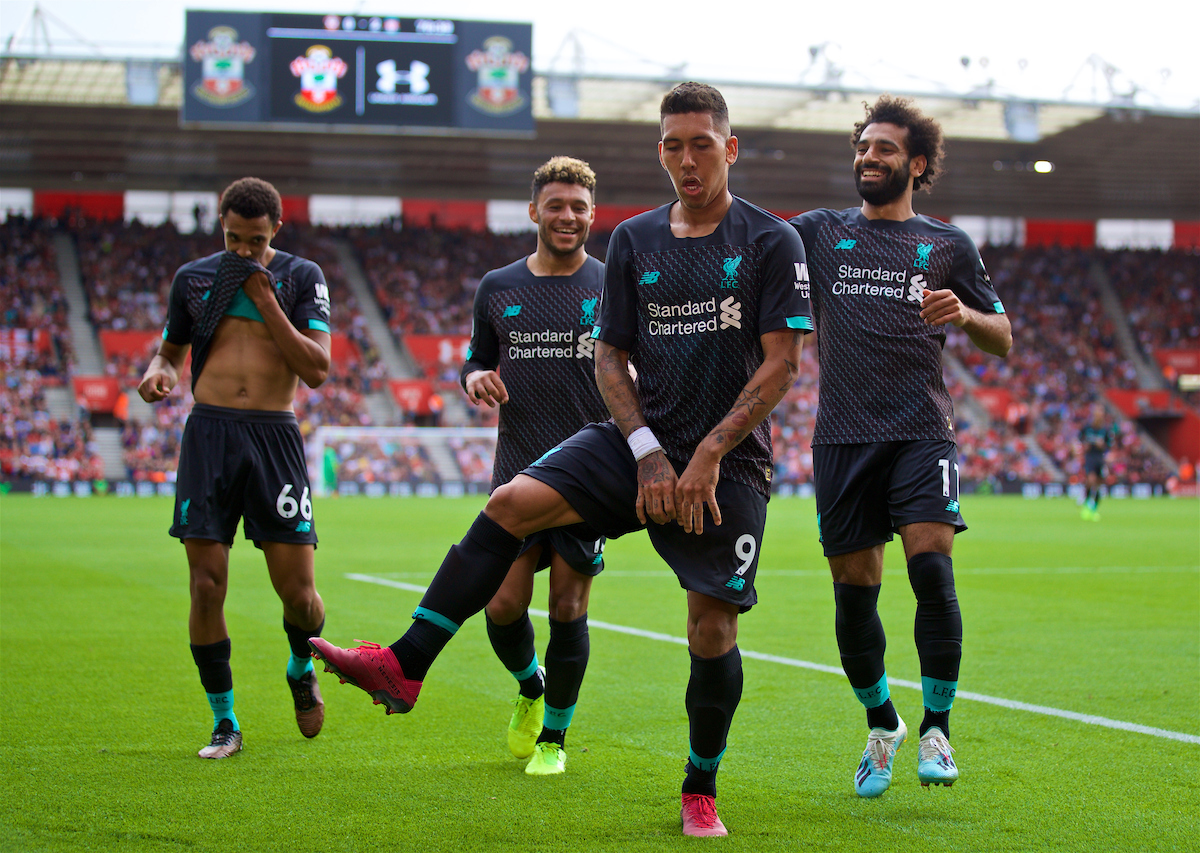 Then Adrian did what he did, and all of a sudden collective hearts were in mouths.
Jürgen Klopp's men got over the line in the end, and left Southampton with a hard-earned three points, but as usual they didn't make it easy for themselves.
However, despite winning a European trophy and sitting on top of the Premier League table, the general consensus seems to be that this Liverpool side is a long way from the side that we saw last season.
It would be hard to deny that it doesn't look as strong defensively yet. Losing Alisson in the opening league game was hardly ideal, but the Brazilian had already been called into action far too much in the Community Shield and early minutes of the Norwich game before hobbling off.
Most of the performance in the Super Cup final was below par too. The shoddy pitch has been partly blamed, but then Chelsea seemed to cope with it well enough, while Liverpool were struggling to find a red shirt during the first half in particular.
It hasn't been a back to their best whirlwind start from the European Champions. Then again, it was never likely to be, and it wasn't the case this time last year either.
After a 4-0 rout of West Ham on the opening day of the 2018-19 season, Liverpool won their next three against Crystal Palace, Brighton and Leicester. All three were seen as "unconvincing" performances, but ultimately led to maximum points.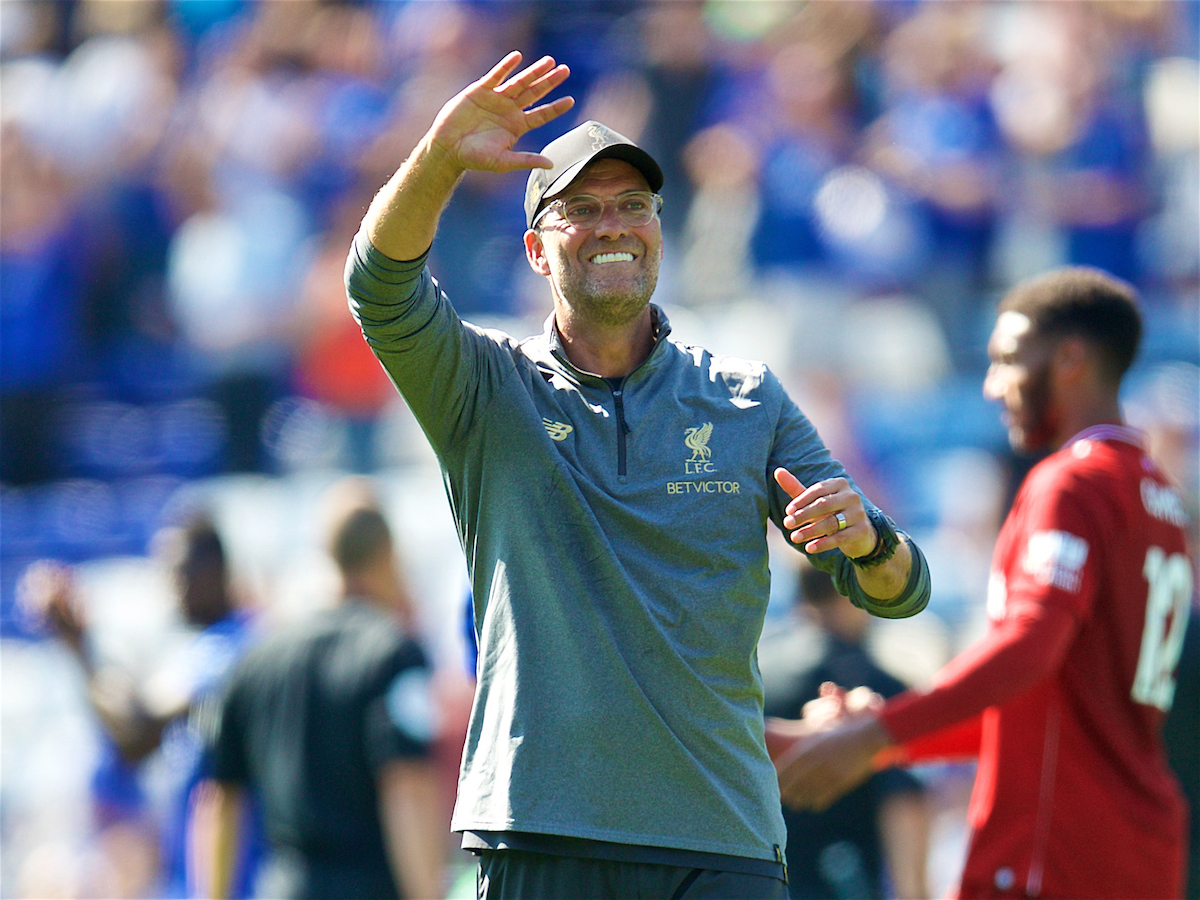 Neutral pundits and Liverpool fans alike were sat around going on about The Reds "not clicking", to the point where the term almost became cliche.
Some even argued that, despite the improved results, the team had been playing worse than the previous season, and that winning with such performances wasn't sustainable.
All of a sudden, it did click, and Liverpool went on to reach 97 points and win the Champions League.
Any manager worth their salt will tell you that if you are playing at the top level in the first few games of the season, chances are that you've done your pre-season wrong and you'll burn out too early in the campaign.
Teams are supposed to gently feel their way into things, and hope that by the time they get up to full speed, they've got themselves into a good position in the table. That's not to say that you can't play better than Liverpool have been, or at least, more securely.
The front three are looking sharp, particularly Firmino and Mane, so if their teammates could be a bit more careful with the ball and stop allowing so many shots against, Klopp and the rest of us might be able to breathe a little easier as we wait for the red motor to get up to full speed.
There were signs at St Mary's that the "clicked" Liverpool were perhaps not too far away.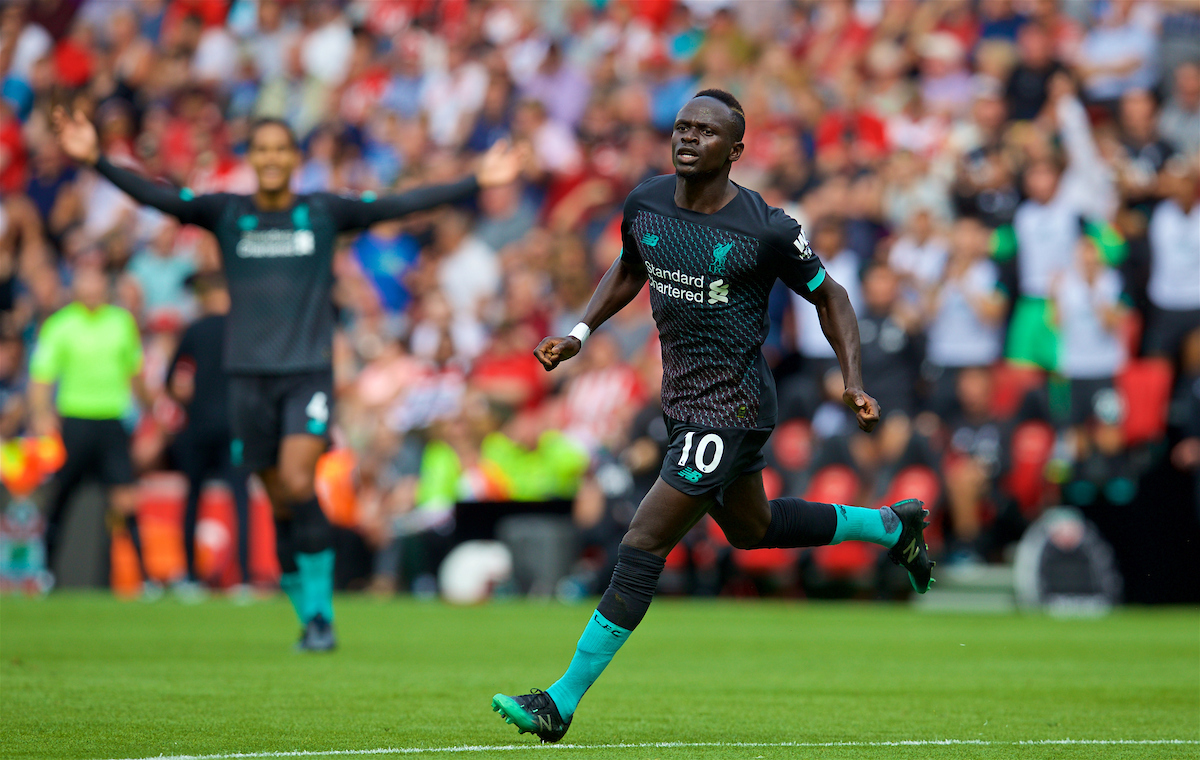 After a disjointed first half, they looked calm and assured in the second, keeping possession and creating chances, and by the time Adrian was inconvenienced by what I can only assume was some sort of miniature black hole that caused him to not see Danny Ings bearing down on him, his team should have been leading at least 4-0.
Now that The Reds are through a busy period that always looked tough on paper, Klopp should have the perfect chance to address some of these issues on the training field.
From the Community Shield to the Southampton clash, Liverpool have faced four games in the first two weeks of the season, including facing City and Chelsea, an enthusiastic newly-promoted side, a trip to Istanbul and a tough day out on the south coast.
Losing the Community Shield on penalties aside, they have come through unscathed, and now have two more games before the first international break where they get a nice full week to train in between, and limited travelling, with the only away game being at Burnley.
It will be a big test against Arsenal on Saturday. They are the only other team to have won two from two and look to have bought well in the summer, but Liverpool's recent record against The Gunners at Anfield should count in their favour.
Then again, we never make it easy for ourselves, do we?
"Get in The Reds.

"Another three points is all that matters." 🔝

📱 Subscribe for all of our immediate post-match reaction, live from St Mary's 👉 https://t.co/XZAK9veWt7 pic.twitter.com/CBmxdHlCaE

— The Anfield Wrap (@TheAnfieldWrap) August 17, 2019
Recent Posts:
[rpfc_recent_posts_from_category meta="true"]
Pics: David Rawcliffe-Propaganda Photo
Like The Anfield Wrap on Facebook