IF you wanted one moment that summed up the confidence flowing through the European Champions and current leaders of the Premier League, you got it at Anfield on Saturday.
As Roberto Firmino flicked the ball over the head of Dani Ceballos to set himself up for a volley at goal, many of us grabbed the arm of anyone who was near us, aware that if this went in, football as we know it would probably stop forever. What would be the point of continuing if this goes in? Bobby would have completed it.
As it was, the shot was blocked, which drew a nearly pantomime-level booing from this writer, but what a moment it was. The audacity, the technique, the balls to do it when it was still only 1-0.
Most shocking of all was that it didn't feature in the Match of the Day highlights, but then I suppose there are rules against the BBC showing pornography, even after the watershed.
In isolation, it was a moment of indulgence, but much of the rest of Liverpool's performance had more substance than you could shake a Joel Matip celebration at.
After writing in this very column last week that it might take The Reds a while to get up to full speed, the 3-1 win against Arsenal was Liverpool at close to their best. Not a faultless performance, but a mightily impressive one.
One measure of the win was the extent to which Unai Emery changed his usual gameplan. In the first half in particular, The Gunners showed humility, remained narrow and backed themselves to deal with the inevitable balls into the box. They then hoped that the pace of Pierre Emerick Aubameyang and Nicolas Pepe would be enough to send on the break to nick a goal at the other end.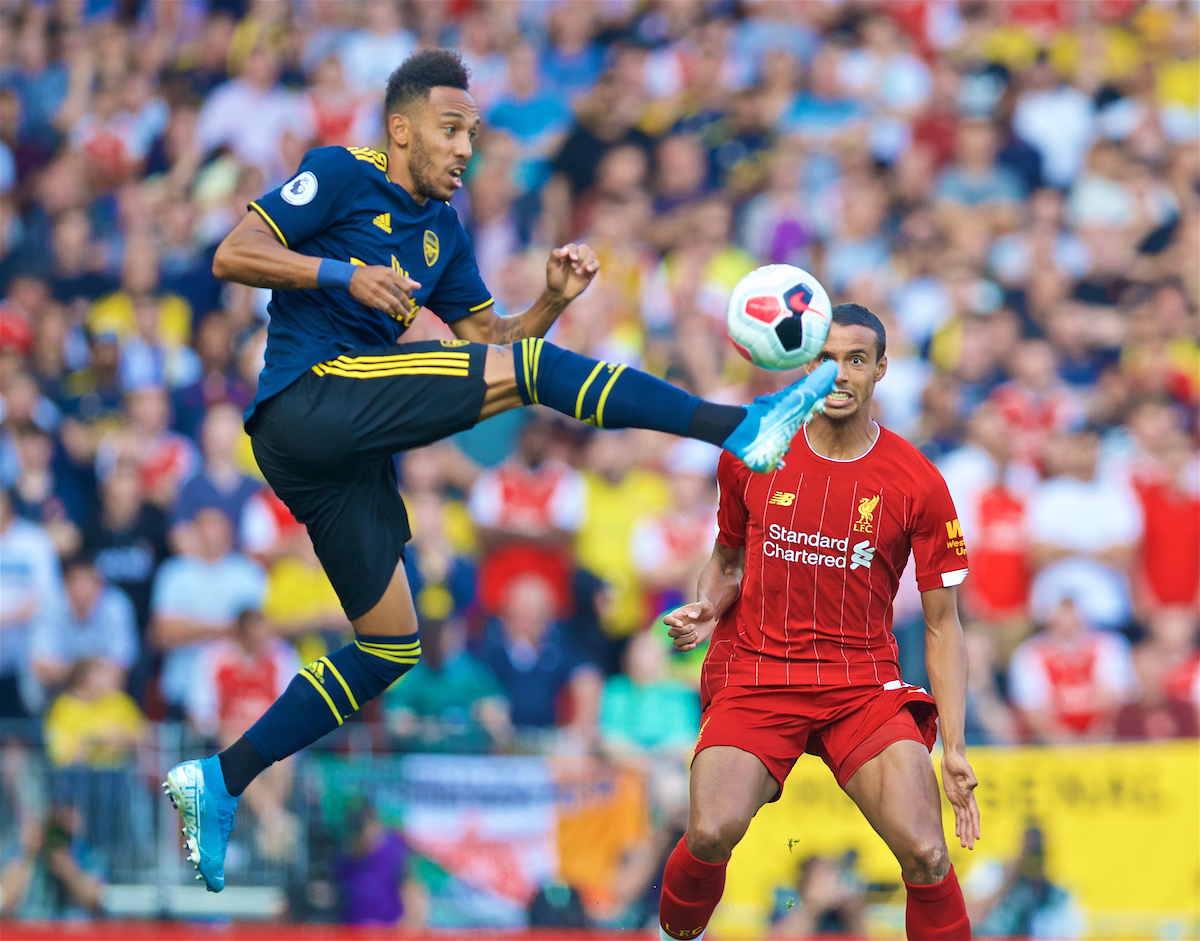 They were nearly right after both attackers came close to opening the scoring, but as it was, nearly wasn't good enough. Liverpool still dominated and won easily in the end. In fact, they could have put five or six past Arsenal on another day.
The notable headline after the game was that the victory was Liverpool's 12th consecutive success in the Premier League, a new club record in the Premier League era, and only the second time in the club's history that they have achieved such a run of league victories (along with Kenny Dalglish's 1990 team).
It can be easy to dismiss the run that Liverpool are on by saying there's plenty of dross in the Premier League to put away at the moment, but you only need to look at the weekend's results to see that on any given day, a surprise can happen if the bigger team isn't fully focused.
Manchester United losing at home to Crystal Palace and Tottenham losing at home to Newcastle were shocks, but also the result of two heavy favourites getting their gameplan wrong and allowing an inferior team to pick them off.
In days gone by, that would have happened to Liverpool. Reds have experienced enough of them to know how United and Spurs fans felt afterwards, but also head into every game at the moment with so much trust in the manager and his players that you're sure you won't be feeling that way come Monday morning.
To be able to win 12 games in a row in the Premier League is unheard of for most clubs, and it shows how strong this team has become. Not just brilliant "on their day", as was the tagline with fairly recent Liverpool teams, but brilliant almost every day, and broadly ruthless on days even when not firing on all cylinders.
There's no doubt anymore. This is, by quite a distance, the best team we have seen since this club last won the league title. That's not to say that the run couldn't come to an end soon (he says in a blatant attempt to avoid jinxing them).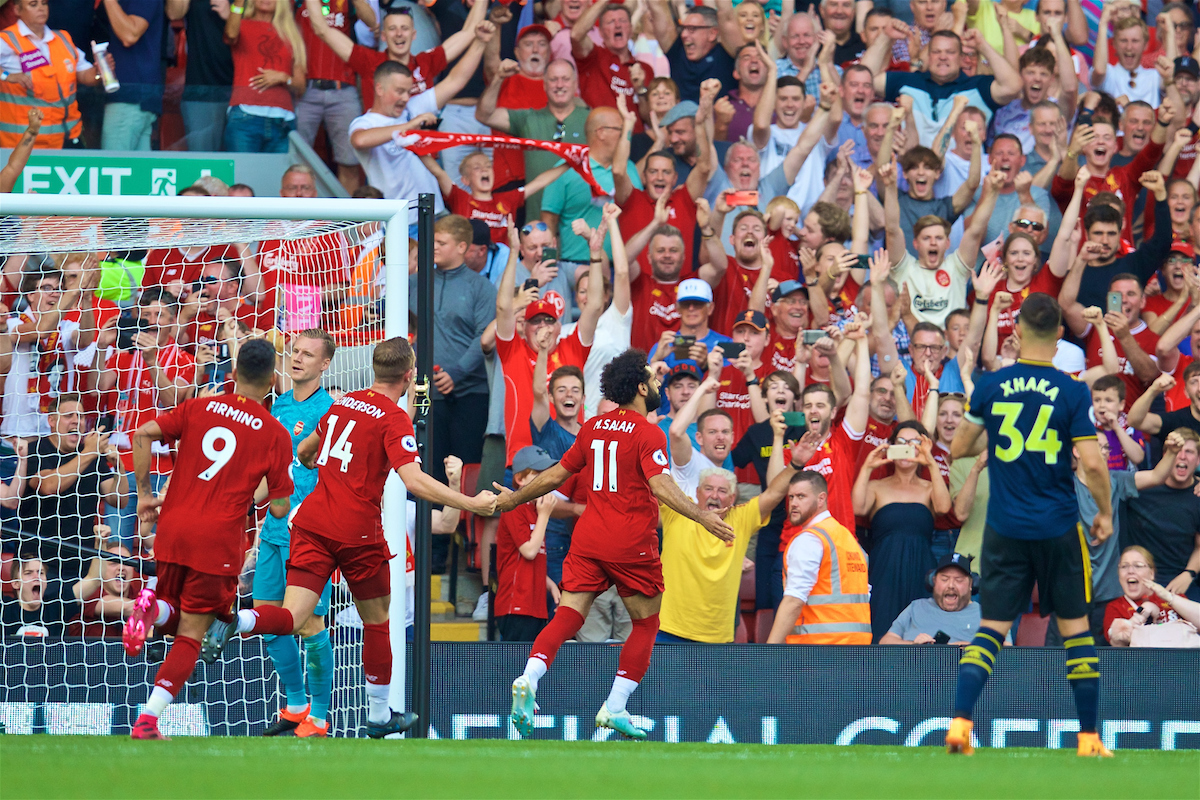 Burnley away is always tricky and The Clarets have looked good so far, with Virgil van Dijk's only Ballon d'Or rival Ashley Barnes scoring every week, but if they can pick up a win at Turf Moor next weekend, and then follow it with another five in a row, then Liverpool will equal Manchester City's 18-game winning streak from their 100-point season.
To do that, The Reds will need to beat Burnley (a), Newcastle (h), Chelsea (a), Sheffield United (a), Leicester (h) and, ahem, Manchester United (a).
In fact, in all competitions (not including the Community Shield and Super Cup given the debate over whether they are proper games), Liverpool have won 17 of their last 18 matches, with the 3-0 in Barcelona the only outlier, and that was ultimately rendered meaningless after that famous second leg at Anfield.
I am certain that if you asked Jürgen Klopp about the reasons behind this run, he would say the chief one is continuity.
Many fans were frustrated that the club didn't bring in anyone new for the first team in the summer, barring the necessary signing of Adrian to replace Simon Mignolet, but Klopp was adamant that there was no need to introduce fresh faces for the sake of it.
Fresh faces who would need to adapt, to get used to the system and be integrated into a very specific and difficult to execute gameplan. We saw last year how long that took for Fabinho, while Naby Keita didn't really start looking like he belonged until the latter few months.
Klopp decided to stick with what he knew worked, and early signs are that it is paying off.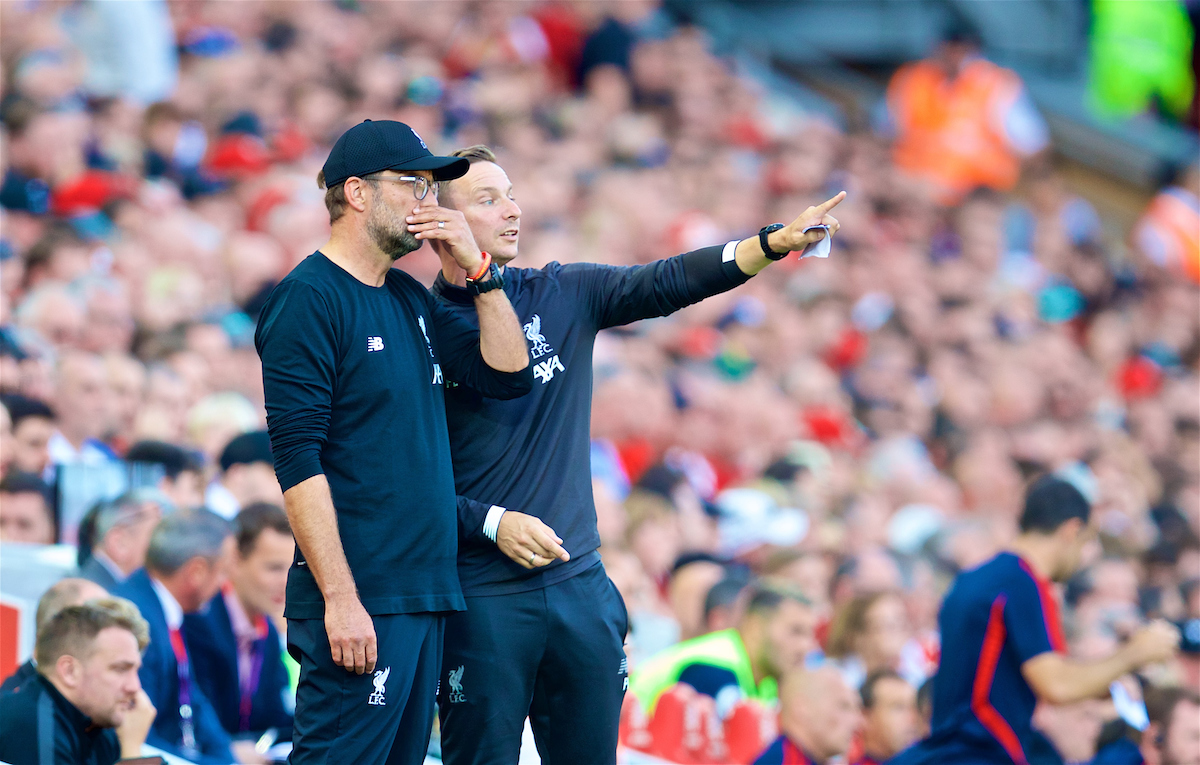 Apart from the odd swap here or there, and the forced change in goal, the side that has mostly started this season has been the same one that started the Champions League Final in June.
The manager seems to have identified a strongest 11, and as a result, has that continuity that breeds consistency, while leaving himself with a number of excellent options to switch it up as and when needed.
While Saturday was a red letter day for Liverpool as they secured their 12th league win in a row, it was perhaps the dominant and routine manner of the win that was indicative of the current level of this team. Any concerns that people had in the summer as to whether Klopp's men could recreate their form from last season must surely be getting put to bed now.
"Our identity is intensity," Klopp said after the game. He wasn't wrong.
With all the Adrian/Rocky gifs plastering the internet after the Super Cup win, and then again after the Southampton gaffe, it was appropriate to see Liverpool essentially pummel Arsenal like a champion boxer in the first half until the visitor's guard could take no more. Then two haymakers from Mo Salah finished them off.
It will take an almighty effort from someone to be able to stop the pound-for-pound (or £ for £) best team in the land.
"Mo Salah is one of the best players I've ever seen play for Liverpool.

"It doesn't get any better than this." ❤️

📱 Subscribe and listen to our immediate post-match reaction show after The Reds' 3-1 over Arsenal 👉 https://t.co/XZAK9veWt7 pic.twitter.com/3BHHLyX4l6

— The Anfield Wrap (@TheAnfieldWrap) August 24, 2019
Recent Posts:
[rpfc_recent_posts_from_category meta="true"]
Pics: David Rawcliffe-Propaganda Photo
Like The Anfield Wrap on Facebook