ONE of the best things about football is the way it produces the most unlikely of heroes.
From Jerzy Dudek in Istanbul to Divock Origi in Madrid, it's nigh on impossible to predict who will seize the glory.
Sometimes the stories it conjures up are so far-fetched, you find yourself thinking: "You couldn't write a script like this."
That last line reminds me of a great Viz letter, complaining about sports commentators overusing the phrase.
"If people can write scripts about dystopian futures, in which life is in fact a simulation made by sentient machines to harness humans' heat and energy as an energy source, they can probably write ones about Gary Taylor-Fletcher scoring a last-minute equaliser against Stoke."
I'm not sure if Adrian reads Viz, but I bet Liverpool's new reserve keeper couldn't believe his luck when he was called into action just 39 minutes into our first game of the season.
While the deal was probably lined up months ago, ready to be rubber stamped as soon as Simon Mignolet was offloaded, the Spaniard only signed for the club last Monday.
The former West Ham player will have put pen to paper thinking that he wasn't going to get a game until the fourth round of the League Cup next month, at best.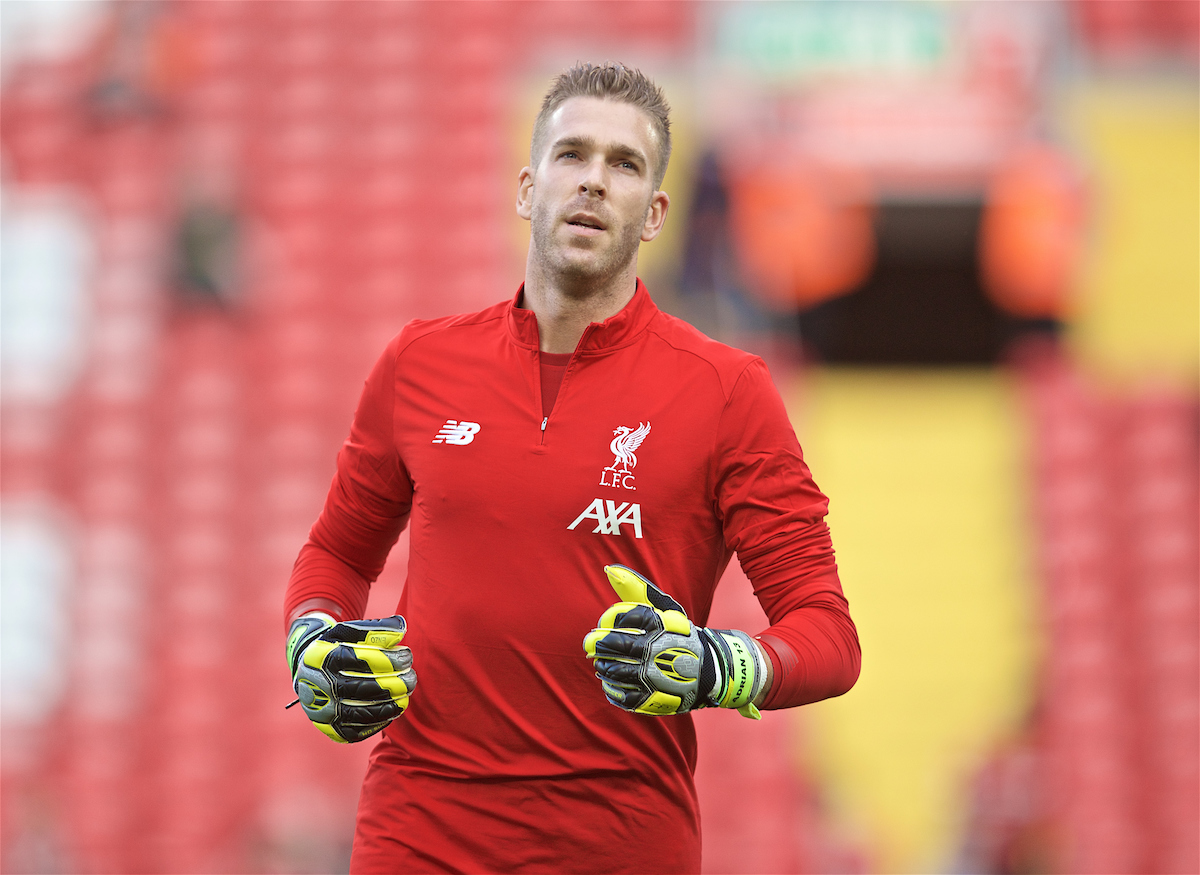 Why's that? Well firstly because Alisson Becker is the best in the business, and secondly, because goalies never seem to get injured, do they?
Except that wasn't the case. While the 32-year-old was sitting on the bench, soaking up the Anfield atmosphere at 3-0, Alisson suffered a freak calf injury.
Having expected to be a bit-part player for the Champions of Europe, the man from Seville was suddenly asked to don his gloves, weeks ahead of schedule.
Whether or not it was down to pure relief that Mignolet and Loris Karius were nowhere to be seen, the rousing reception Adrian received from The Kop must have felt special.
And now, just 10 days after joining Liverpool, the veteran has the chance to repay that warm welcome by winning the first medal of his 16-year career.
How exciting must all of this be for a player who spent his first two years in England playing for Sam Allardyce? He's swapped gravy for champagne!
Speaking to West Ham fans, it seems Adrian was very popular at Upton Park, narrowly missing out on the "Hammer of the Year" award in his first season.
Even towards the end of his six-year stint in London he saw off the challenge of new arrival Joe Hart and, watching from afar, he always seemed a pretty good keeper.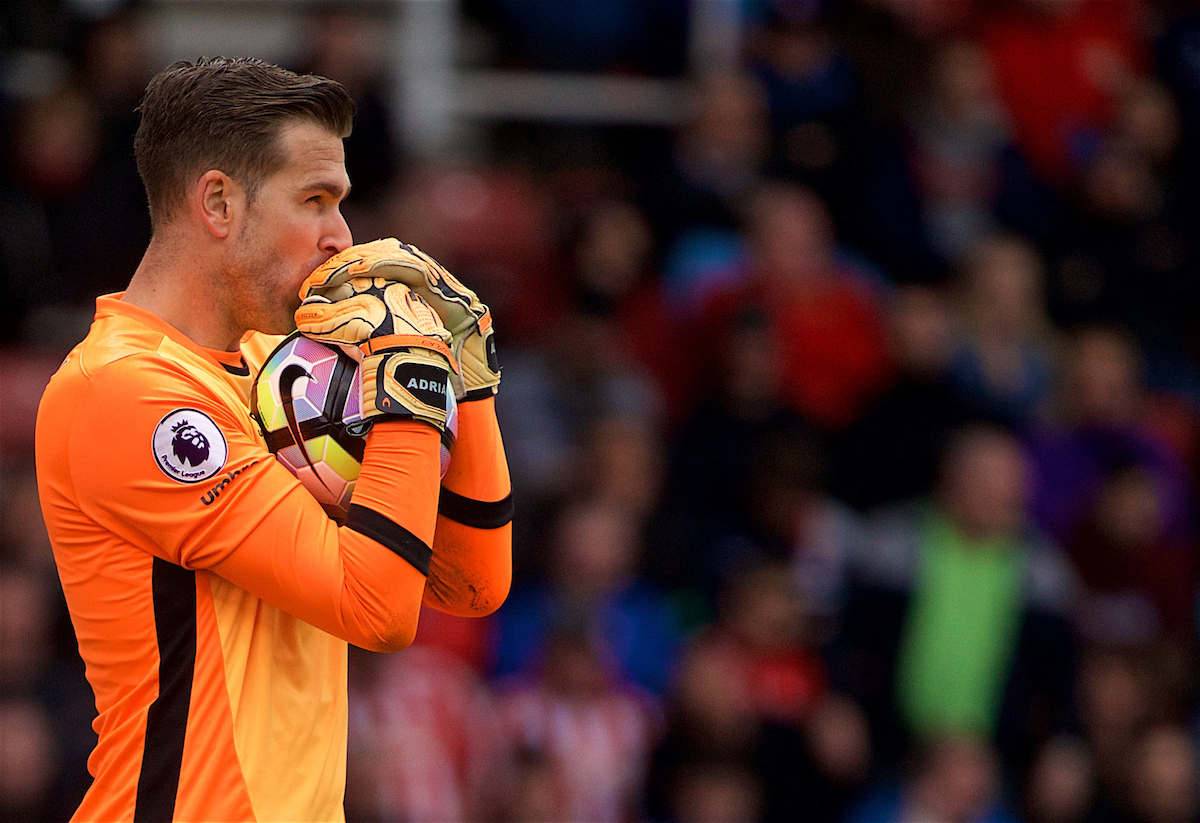 Before this evening, most Reds' favourite memory of him – eclipsing even karate kicking Jamie Vardy – will undoubtedly have been his winning penalty against Everton, in an FA Cup third-round replay in January 2015.
With the shootout having gone into sudden death, his opposite number Joel Robles took aim for The Blues, but smashed the ball against the underside of the crossbar.
Step forward Adrian, who, despite having never even taken a competitive pen before, coolly undid his gloves, tossed them to the ground and sent Robles the wrong way.
If it wasn't designed to "psych out" his compatriot, it was gloriously confident – arrogant even – and all the better because it consigned Everton to yet another trophyless season.
Hopefully tonight Liverpool won't need penalties to dispatch Frank Lampard's Chelsea and lift the first real silverware of 2019-20 on the Banks of the Bosphorus.
But if the game does head to a shootout, just imagine if it's Adrian who recreates the Istanbul heroics of Dudek 14 years ago and clinches the Super Cup.
You couldn't write a script like that…
"Some people think that the Super Cup is important, some people don't… let's just win it anyway and argue about it later." ✊

📱 Subscribe and listen to our latest 'Under The Lights' show, previewing the UEFA Super Cup vs Chelsea 👉 https://t.co/XZAK9uXl4x pic.twitter.com/NCZR1HnmNB

— The Anfield Wrap (@TheAnfieldWrap) August 13, 2019
Recent Posts:
[rpfc_recent_posts_from_category meta="true"]
Pics: David Rawcliffe-Propaganda Photo
Like The Anfield Wrap on Facebook