YOU can imagine that it was meant to be a showpiece, a show off for Liverpool's owners. They deserve one of them broadly speaking.
We'll always want more, always want to grow, always want to push on. But they have done the business on the pitch and redeveloped the ground off it.
Is there more to do on both? Well yes, we want, need, crave a league title but they have positioned themselves brilliantly for that. More to do off it? We want Liverpool to be the best, biggest, most well attended. We want to swank about at all times – the football club the perfectly formed jewel in the city's crown, the biggest, shiniest and best. Central to what is good, a beacon to the world. Get on us.
But while there will always be more to do, while we will demand, FSG deserved a day of swanking themselves, a day of showing off. They own the champions, champions of Europe. Our success is their success and vice versa.
They didn't get it. What they and Liverpool got instead was a pre-season game in Amazonian heat and humidity against a Sevilla side which was anything but friendly and one where Liverpool looked blunt. Sevilla were dickheads to be quite honest with you. Part of it verged on funny, like a sketch or social experiment – what happens if a side chooses to act the absolute goat in a pre-season game?
The tackle on Yasser Larouci is beyond petulance and could have broken an 18-year-old footballer's leg and simultaneously it was something almost surreal, from a World Cup game in 1970, from a park game on Buckley Hill yesterday rather than what should have been a stroll in a baseball ground. It was so startling and unprofessional, a bolt from the blue.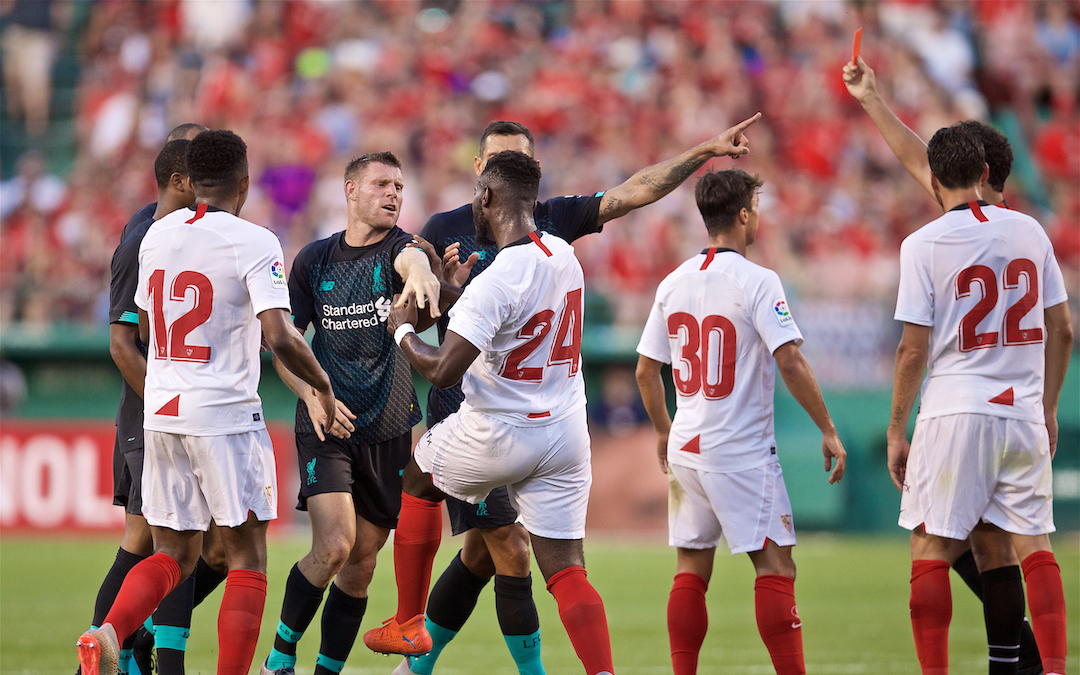 Liverpool weren't very good. There is a thing that playing 4-3-3 does when the players in that front three aren't true forwards which leads to the whole side becoming too compact. Both in and out of possession it looks like 4-1-4-1, Liverpool with too few attackers on the pitch.
It's easy to say this doesn't hugely matter, easy because it is right. But we want to see our players play the way they will have to and currently this is a midfield without proper outlets or options. It's a flan coming out of the oven too early and it makes everything look half baked when it is anything but.
A frustration has been not seeing Divock Origi and Rhian Brewster together but it is understandable why. Someone has to attack in either half, for either side. Divock, though, loves company. His excellence has come exploiting the space other footballers create by occupying thoughts. He doesn't suit being the main man.
It is easy to imagine something similar with Brewster; when defences have Mo Salah and Sadio Mane to worry about his late runs towards the penalty spot could be profoundly fruitful. For tonight, though, they were fruitless.
Elsewhere, it was lovely to see Virgil van Dijk and Jordan Henderson be themselves, to see the way Trent Alexander-Arnold creates room to play for a whole side from full back and to see the most unlikely summer of Andy Lonergan's life continue; pulling off an excellent save.
Lonergan is a lovely reminder that however football grows and becomes a multi-million pound endeavour, mad shit can still happen. Sometimes you just need a cat. Sometimes you just need to box something off for a bit and a lad last playing for Rochdale gets to be Liverpool's number 75.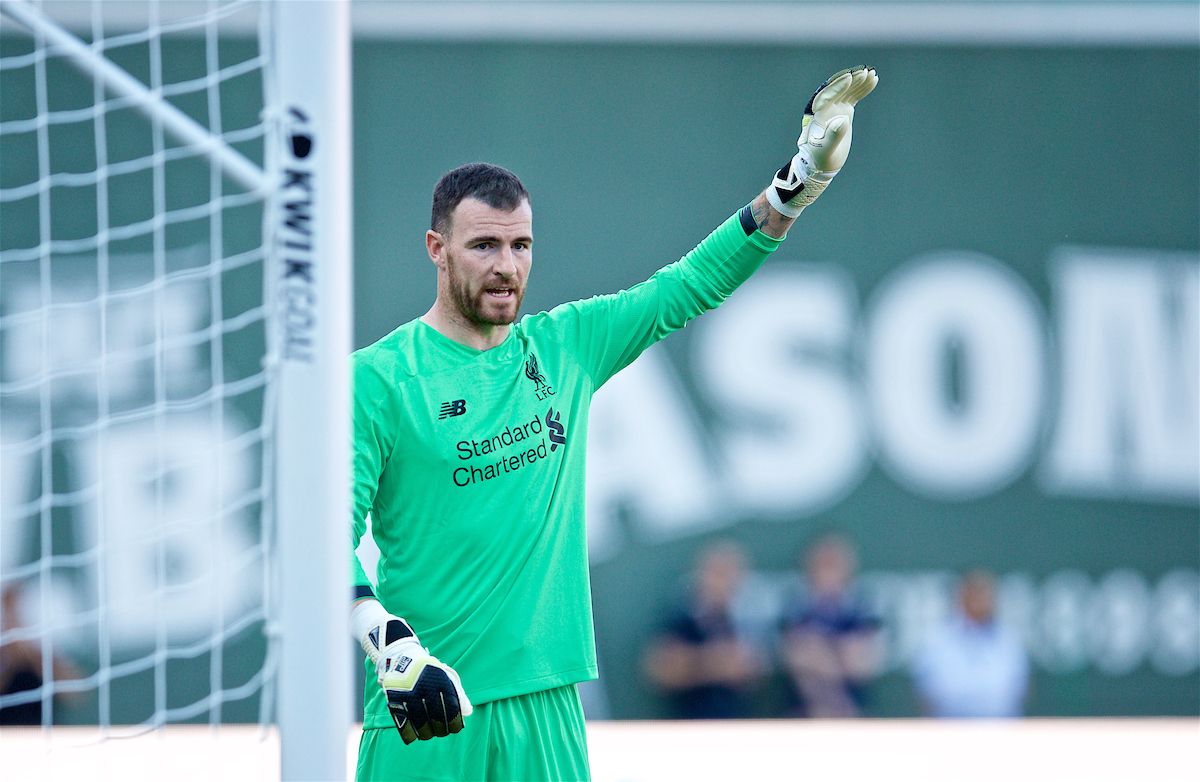 Fenway Park has a fabulous exoskeleton, its fonts and iconography belong to a past that probably never truly existed but its present is championship-winning baseball. FSG currently own the winners of the World Series and Champions League. It's quite the testament that to getting things right.
The work hasn't finished, but it never does. Shankly said the seasons were rivers that never stopped flowing, something that is either relief or a bit of a shame. You can't press pause, stay Champions of Europe, stay World Series winners. You can't always get things right.
But being in Boston, in hot Boston with its tricky streets and banging bars, a sloppy snog, a city that grafts, a perfectly formed little jewel, you can see how these characters committed and remain committed to Liverpool.
We won't always see eye to eye but that feels a trait that's both Bostonian and Liverpudlian. We'll have a row but we're all Reds here. We can disagree and give it the big one.
Up the Reds, the Unbearable Reds. We can all swank away. Some dickheads from Andalusia can't change that. Liverpool are above and beyond.
Recent Posts:
[rpfc_recent_posts_from_category meta="true"]
Pics: David Rawcliffe-Propaganda Photo
Like The Anfield Wrap on Facebook