RHIAN Brewster looks a young man determined to make up for lost time.
It feels peculiar to talk about "lost time" when discussing the career of a 19-year-old, but the striker has already packed in a plethora of highs and lows since joining Liverpool from Chelsea as a boy in 2015.
Earmarked from an early age by academy coach Michael Beale, who coached him at the London club before bringing him over to Merseyside, Brewster wasted no time in showing his potential.
An almost immediate promotion to the under-23s, coupled with a specialist training programme including one-on-one sessions with Steve McManaman, assured the forward was on the radar for first-team football as early as 2016.
That year, Brewster was selected by Jürgen Klopp for a behind-closed-doors friendly against Accrington Stanley. Seizing his chance to impress, the then 16-year-old netted a hat-trick. Klopp responded.
"I got a 'well done' from the boss, which was amazing," Brewster said. "My confidence was sky high."
This was, after all, the man he was most desperate to gain the respect of. Rhian had joined Liverpool on the advice of his father, with the predominant reason being the increased likelihood of a pathway to the first-team picture, whilst Chelsea's academy remained infamously difficult to break through from.
Incredibly, it was in April 2017 when Brewster did just that, finding himself on the substitutes bench for Liverpool in a Premier League game for the first time against Crystal Palace. Liverpool would go on to lose that day without utilising his services, but his presence in the first-team squad only stoked the fires of anticipation, solidifying the young man's status and confirming he had his manager's belief.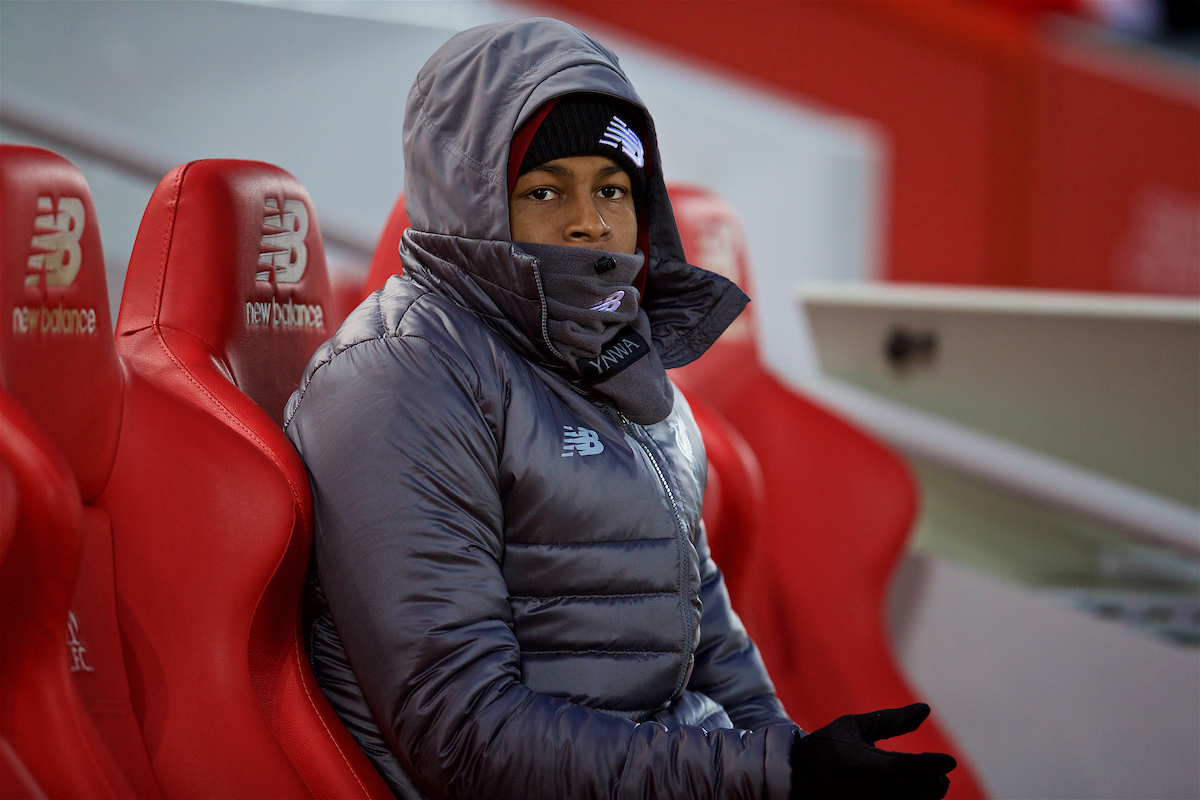 Yet despite all this promise, two years and months later, he's yet to make a first-team appearance for the club. He's also the loud and proud owner of Champions League and Under-17s World Cup winners' medals – and a golden boot for his huge contribution to the latter.
After his World Cup heroics, including an outrageous pair of hat-tricks in the quarters and semis, Brewster was set for a massive 2017-18 season. The traditional meteoric rise was mapped and ready to be followed, an exciting talent ready to be unleashed.
Klopp, together with the likes of Neil Critchley and Steven Gerrard, would nurture both the mental and physical aspects of his game, ensuring he was ready to be called upon and when the time came, he would pounce.
However, in January 2018, Brewster fell awkwardly following an aerial challenge in an under-23s game. Immediately, things looked concerning, with the striker being stretchered off while receiving oxygen. It was later confirmed that he had suffered ankle ligament damage, an injury that would curtail any prospect of him breaking into the first team before the end of the season.
Worse times were to follow, as a second injury was picked up following further scans. A predicted return of April was pushed back to July as the need for a further operation became apparent. However, this too looked premature as a difficult 12 months began for the young striker.
Football's cruel twists of fate do not discriminate. The momentum Brewster had built up both at international and club levels had put him in the spotlight as an incredibly exciting youngster, but that had been viciously halted by a one-off injury.
Rehabilitation brought distractions. Transfer speculation sprung up as the summer drew on, linking the forward to clubs across Europe. Speculation that Brewster couldn't help but entertain.
For an 18-year-old living away from his hometown, watching his team and colleagues enjoy success without him, there is no doubt that Brewster's head was vulnerable to turning.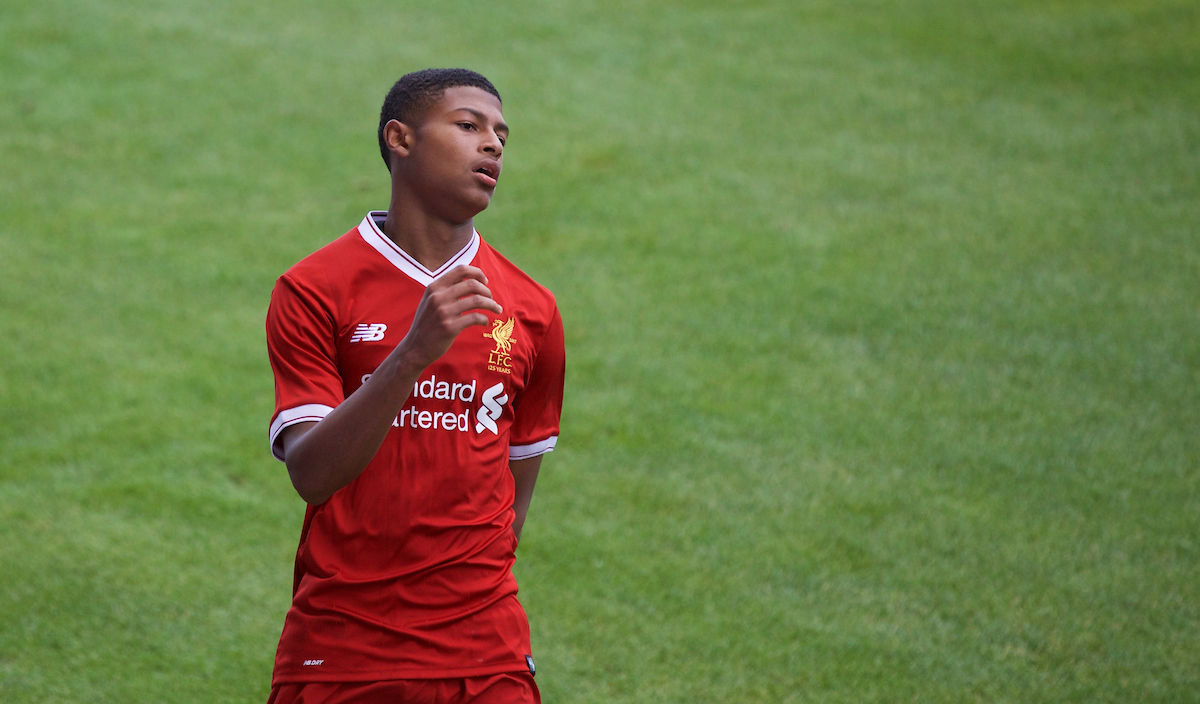 Tapping up allegations were made by Liverpool against Borussia Mönchengladbach, while rumours of contracts being turned down added to the general worry around the club that they were going to lose their young flower without seeing it in full bloom.
Brewster is very much his own man. In 2017, he showed immense bravery by conducting a one-on-one interview with the Guardian to highlight the racial abuse he received in UEFA Youth League matches. This was his decision, and had not been pre-empted or arranged by the club.
Speaking from the heart, Brewster came across as thoughtful and intelligent, showing unprecedented maturity for someone of his tender years as he discussed the heart-breaking realities that black footballers live with.
While anyone with a brain should be upset and offended by blatant racism, Brewster's bravery to speak out and question the authorities belied his age, as did the eloquence with which he did so. These were not the words of an average 18-year-old.
Liverpool were strong and firm in their backing of Brewster when he spoke out, commending his words and the courage it took to speak them. With a 12-month injury spell to endure and other clubs circling, that support was vital.
Footballers have short careers, where often their mental wellbeing is overlooked. Whether they're the victim of abuse, succumb to injury, or even experience personal problems off the field, a strong support network around them is crucial, and Liverpool were ready to provide that.
Keen not to lose the talent they had nurtured, the club began their charm offensive in earnest. Brewster's rehabilitation programme was undertaken at Melwood, a decision made by Jürgen Klopp to lift the spirits of the striker, while reminding him how highly he was regarded.
A kinship was founded with Alex Oxlade-Chamberlain, another player battling to recover from a long and unfortunately timed injury. The two bonded as they worked together, pushing each other on through the hard days, with the mutual goal of running out at Anfield in mind.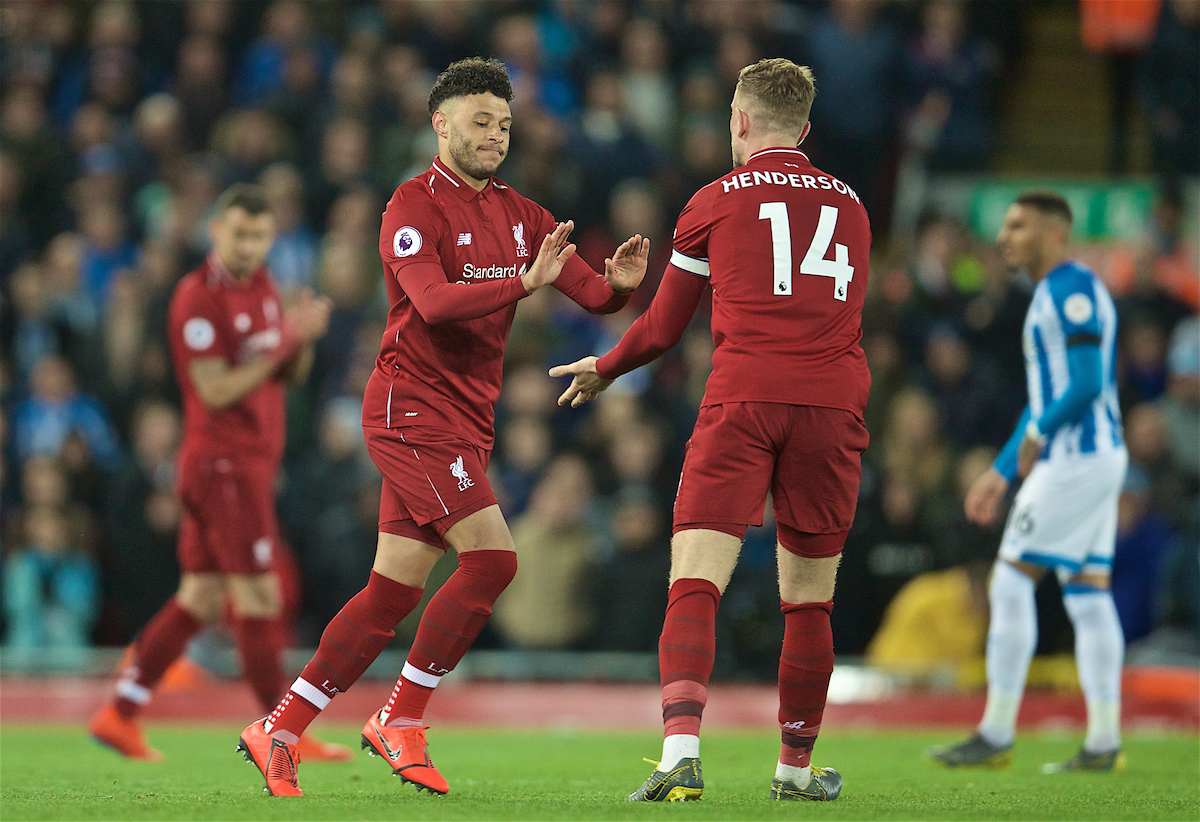 After being successfully convinced he would have a future in Liverpool red, Brewster penned a long-term deal with the club before the 2018-19 season began.
Then, after a gruelling 12 months, he began life outside of the gym in January, finally able to work with a football again. With the likes of Firmino, Sturridge, Salah and Origi all able to occupy the number nine position, the club remained relaxed about the young forward's recovery. He would not be rushed.
The end of the season passed without a first-team appearance for Brewster, but he would receive a timely reminder of his stature within the squad when he was included among the substitutes for the greatest game of our lives™ as Liverpool beat Barcelona at Anfield.
Had that game gone the way everyone had expected, perhaps Brewster would have got some minutes towards the end of a dead rubber as Liverpool played out a 2-1 win. But we don't live in that reality, though you doubt Rhian would mind too much right now.
That's because four weeks later, Brewster would hold the European Cup aloft, parading around the Wanda Metropolitano with his victorious and elated teammates. Despite not playing any minutes, he is a champion, and he's a part of this magnificent triumph. He knows he made the right decision staying at Liverpool, where even the lost time yielded the greatest of rewards.
Now begins the next era for Rhian, the one that was almost robbed from him. He's starting later than he planned, but with the experience of success fresh in his mind. And for a young man, he has already achieved so much.
Going into 2019-20, there is a buzz about the young forward, and his three goals in 90 minutes of pre-season have done him no harm. He won't be first choice – he probably won't even be second – but his fitness and presence is enough that Jürgen Klopp will see little value in chasing a backup number nine this summer.
How many 19-year-olds have a second coming? Well, Rhian Brewster is finely poised to.
"Rhian Brewster is doing everything he can to shut people up about needing another striker.

"He looks so exciting." 💥

🗣 Listen to this week's FREE Anfield Wrap show in full here 👉 https://t.co/XrsNUbVtLC pic.twitter.com/Pa3vFOQc9k

— The Anfield Wrap (@TheAnfieldWrap) July 15, 2019
Recent Posts:
[rpfc_recent_posts_from_category meta="true"]
Pics: David Rawcliffe-Propaganda Photo
Like The Anfield Wrap on Facebook