THE emotions are still so raw.
When the final whistle blew in the Olimpiyskiy Stadium in Kiev, I collapsed into my seat, attempting to hold back tears of despair. When the final whistle went in the Wanda Metropolitano in Madrid, I collapsed onto my knees, unable to hold back tears of joy.
In neither of those cases were those tears for me, or those around me for that matter. Those thoughts were saved for the following days when I could more readily process what I had just witnessed.
Instead, those immediate post-match tears were for these lads and this manager and his staff. For their stories that we have followed and become so invested in.
For Daniel Sturridge that story began in January 2013, when he signed for around £12m from Chelsea. He was one of the current ownership's first examples of a "moneyball" signing – a low-risk, low-value but high-potential player.
He arrived at the club as a Premier League, FA Cup and Champions League winner who had not set the world alight with his former team. And he wasted little time in a Liverpool shirt.
Eleven goals in 16 appearances followed that season. We didn't realise at the time, but we were witnessing a dress rehearsal for one of Liverpool's most exciting seasons of recent times, and Sturridge would be right at the forefront.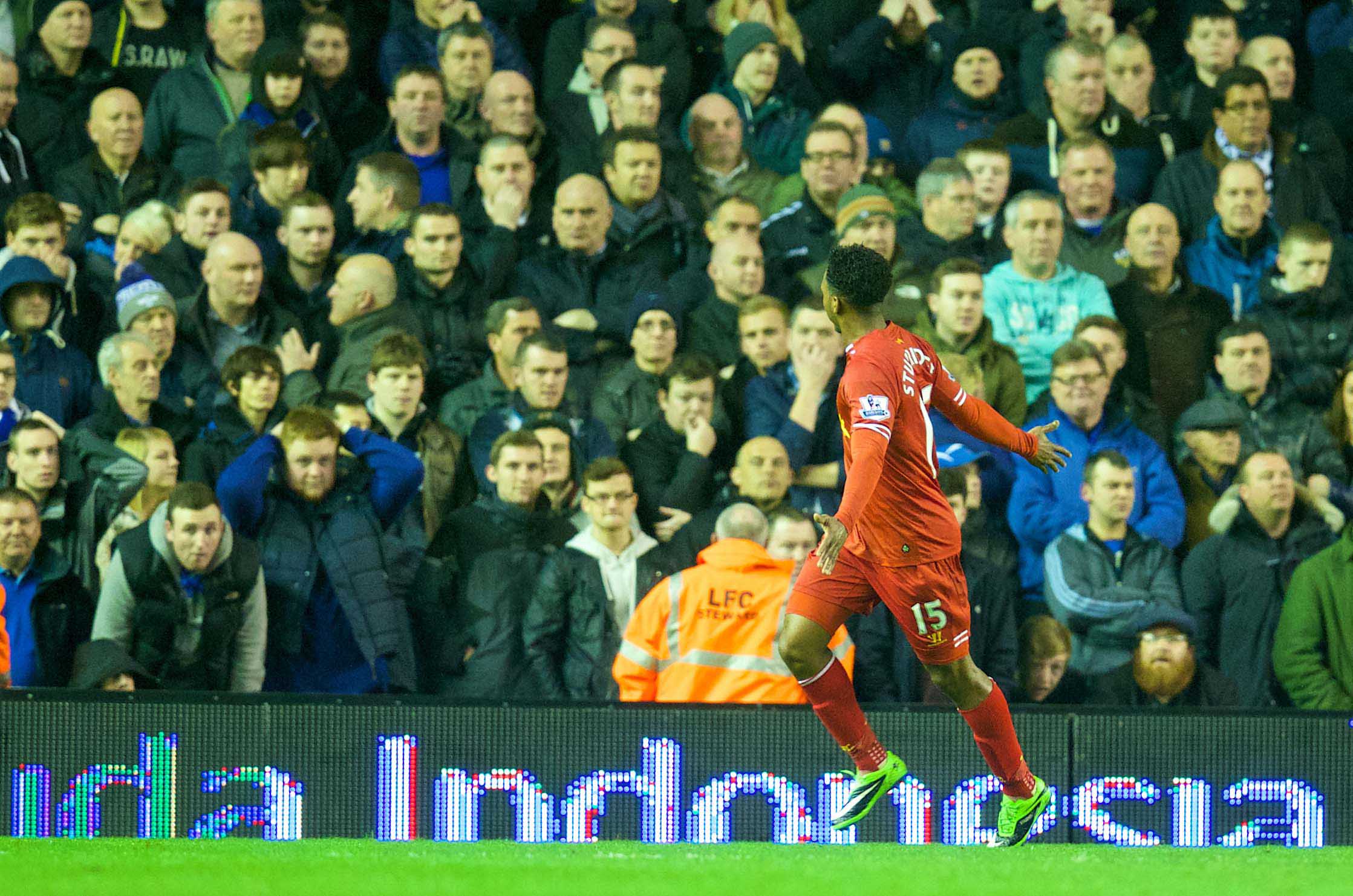 It should have come as little surprise that he followed up his first half-season numbers with 24 goals in 33 appearances during the 2013-14 season. We came away from that season with little to show but the memories of being swept off our feet by an exciting group of players.
Daniel was right at the top of that list. A record breaker and a more complete forward than we could ever have imagined. So much so that Luis Suarez's departure made Sturridge Liverpool's main man for the following season.
Steven Gerrard appeared to have given the rest of what he had left in the tank. Raheem Sterling was clearly talented but still so young and raw. A few others showed flashes but were a little rough around the edges.
Daniel Sturridge became our polished diamond.
But the pressure we as a club placed on our diamond caused flaws to appear, a relatively benign injury to intensify and a promising career to change course dramatically.
It wasn't until Jürgen Klopp replaced Brendan Rodgers that we started to see the Daniel Sturridge that we had felt we were missing for so long. His return of 13 goals during the German's first season saw The Reds reach two finals but ultimately leave with nothing to show for it once again.
It felt as though it may never happen and that the Sturridge we were seeing was still just a shadow of the one that had fired his way into our hearts throughout his first 18 months at the club. The pressure appeared to have told.
A fairly fruitless campaign followed as Roberto Firmino started to make the number nine role his own, and the Daniel Sturridge story seemed destined to continue beyond the boundaries of Anfield.
Then came the chance for him to try a taste of that world outside Liverpool with a loan move to West Brom.
After experiencing relegation from the Premier League and perhaps a sense that the grass is not always greener, Sturridge decided to stay and fight for his place.
And he got us off to a flyer once again. A goal in the opening game against West Ham was the starting post of a 97-point run for Liverpool in the Premier League. The opener against PSG at Anfield was the green light to a spot at the top of the European podium.
As stories go, Sturridge's is one I've fought with time and again. A player with clear genius who never quite recovered from the weight of physical pressure. Every time I thought I was out and he was done, he pulled me back in and made me invest it all once again.
The goals, the smiles, the arms. I can safely say that Daniel Sturridge has been one of my favourite Red men of the 21st century. A player who has given me moments I will never forget. A man who has inspired and passed on his knowledge to those whose chapters are still to be written at this club.
But finally Daniel Sturridge's Liverpool story is set to come to an end. A story of so much promise, so much emotional and physical investment, and one that now ends as a European champion.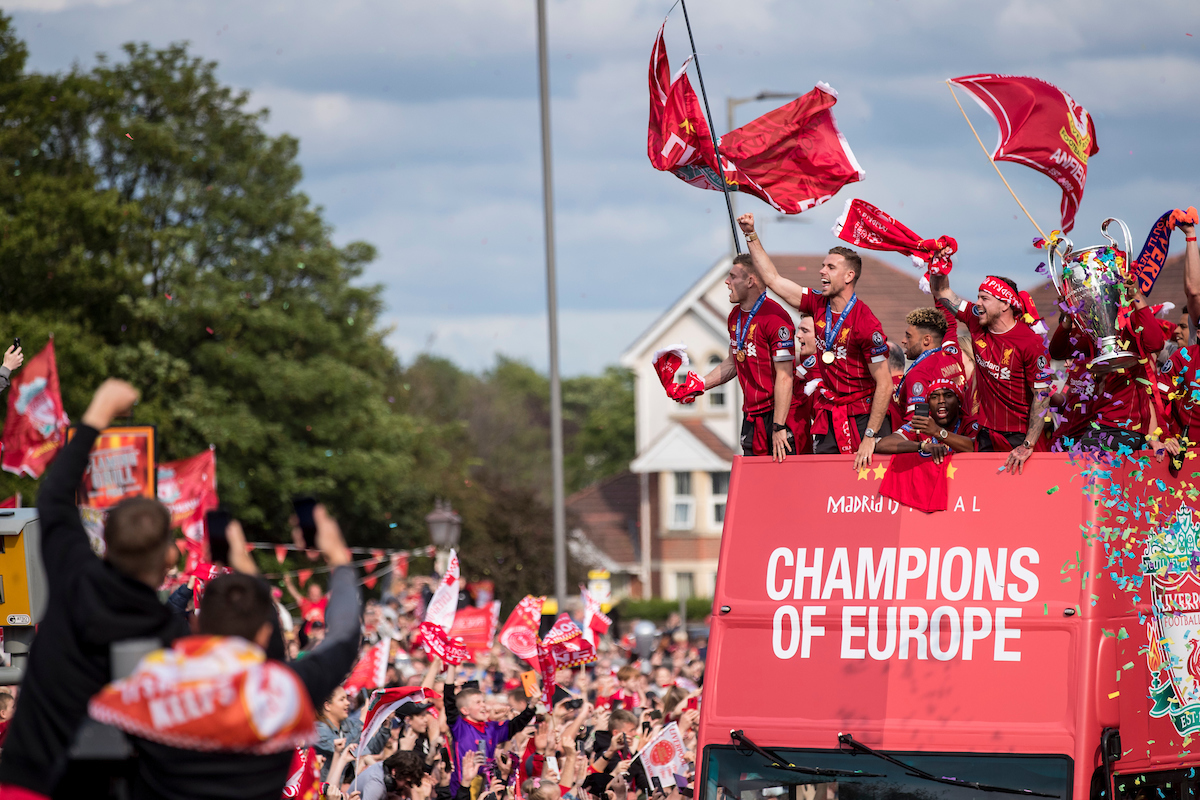 I'm pleased for everybody involved with the club – from the players, to the staff, to the supporters – that we can walk away from another sensational campaign with something to show for it.
There are a number of people I'm especially pleased for, though. Sturridge sits among those at the top of that list. For the memories, for the moments, for what could have been, and for what has been.
I hope he can write another chapter in his career and find a place that will take to him as quickly as Liverpool did. I hope he can look back on his time at our club with immense pride. He deserves that much.
Nice one, Daniel. European champion. The arms are forever.
Watch till the end ❤️pic.twitter.com/LC1y8Ez1Tm

— The Anfield Wrap (@TheAnfieldWrap) June 4, 2019
Recent Posts:
[rpfc_recent_posts_from_category meta="true"]
Pics: David Rawcliffe-Propaganda Photo
Like The Anfield Wrap on Facebook