WE'VE all got our own tale to tell about life – and every moment means something different to each of us.
Our own story is continually being written, and written in only a way that we really know about. We have our own context behind our eyes.
As much as life offers up its rules – written down, enforced or just the softer cultural pressures to cede to a norm, there are no real rules. Not really. All the rules are what you make of them.
And so, when we first come into this world, our life is a blank canvas. We love nothing and hate nothing. Purpose and perspective comes later. We're a brand new sponge, unopened, yet to soak up a drop, dry as a bone, still in the wrapper.
Then comes life and its many influences. A steady flow of family, friends, school, work, sport, media, the arts. We travel, we experience, we change. And different things will mean different things to different people – every one shaped by life, experience, luck, love and everything else that comes with our time.
Some pour their heart and soul into work – it means everything to them. All their hours, all their time, all their thinking space – it's about work, or business, or money. They live to work. They change who they are to be better at it. They follow rules written by the successful. They interpret life through the prism of business speak and that gives them a glow inside.
For others, it's family first – a child's smile, a mother's hug, quality time with dad. Some have that, some don't. Some crave it, some lose it.
And then, among it all, is football. Your club. Your team. It can easily be waved away as what my dad once described as "22 fellas kicking a ball". For him, football never bit hard. It wasn't for him. It's not a big part of his life story.
But it is a big part of mine. From the magnificence of unboxing that first red Umbro kit under the Christmas tree as a kid in 1984, wanting and yearning to go to Anfield ever after, finally doing so and then the decades of obsessing that have followed, Liverpool FC and everything to do with it has been a daily infatuation.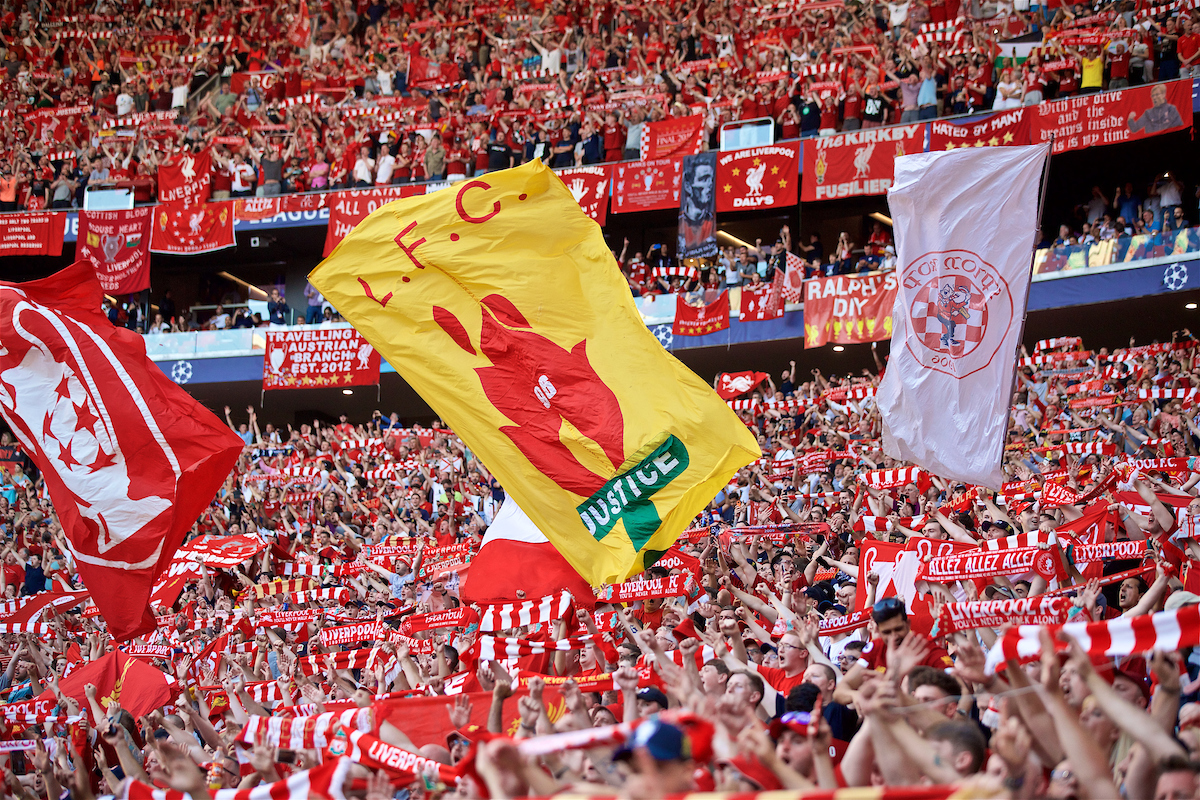 It's left me with moments I'll remember all my life.
The first time I glimpsed the green of the Anfield turf. The first time I saw a Liverpool captain lift a trophy. The thrill of watching a lad from the same streets I had trodden worshipped as a hero. Cardiff, Dortmund, Istanbul, Wembley. Steven Gerrard's goal against West Ham. Michael Owen's against Arsenal. Jerzy Dudek's save. The list goes on and on.
And yet. That story. My story. Whether it's age, mental state, life, love, money, work, a general sense of "what am I doing?" or all of the above, over the last 12 months or so I've questioned everything. Repeatedly. Obsessively.
Like countless others the world over, no doubt, my story hasn't been a great one in recent times for lots of reasons. I wasn't quite sure what story my life was writing. I'm still not.
As part of that, football inevitably came into the equation. Perhaps more than ever before, I was overthinking it. The money involved. The time it takes. The mental space it occupies, particularly when it's your work as well as your pleasure.
There's the fact, too, that we're never far away from something that suggests the game is eating itself, that it's changing and not necessarily for the better.
So off that inner voice goes. What would it be like if you didn't go so much? Would it be better to spend more time with family and friends, not just the people you know via football? Saved some money? Did something else?
Because, after all, isn't it all an unfair fight with the financially-doped clubs anyway? And how much is brilliant and how much not so? How many dark days are endured for the bright and sunshiny ones?
Being honest, a season when Liverpool clocked up a record 97 points in the Premier League and still didn't win the thing was hardly going to help with matters. For me, for us, for them. How could all that effort, that will, that skill, those performances go unrewarded?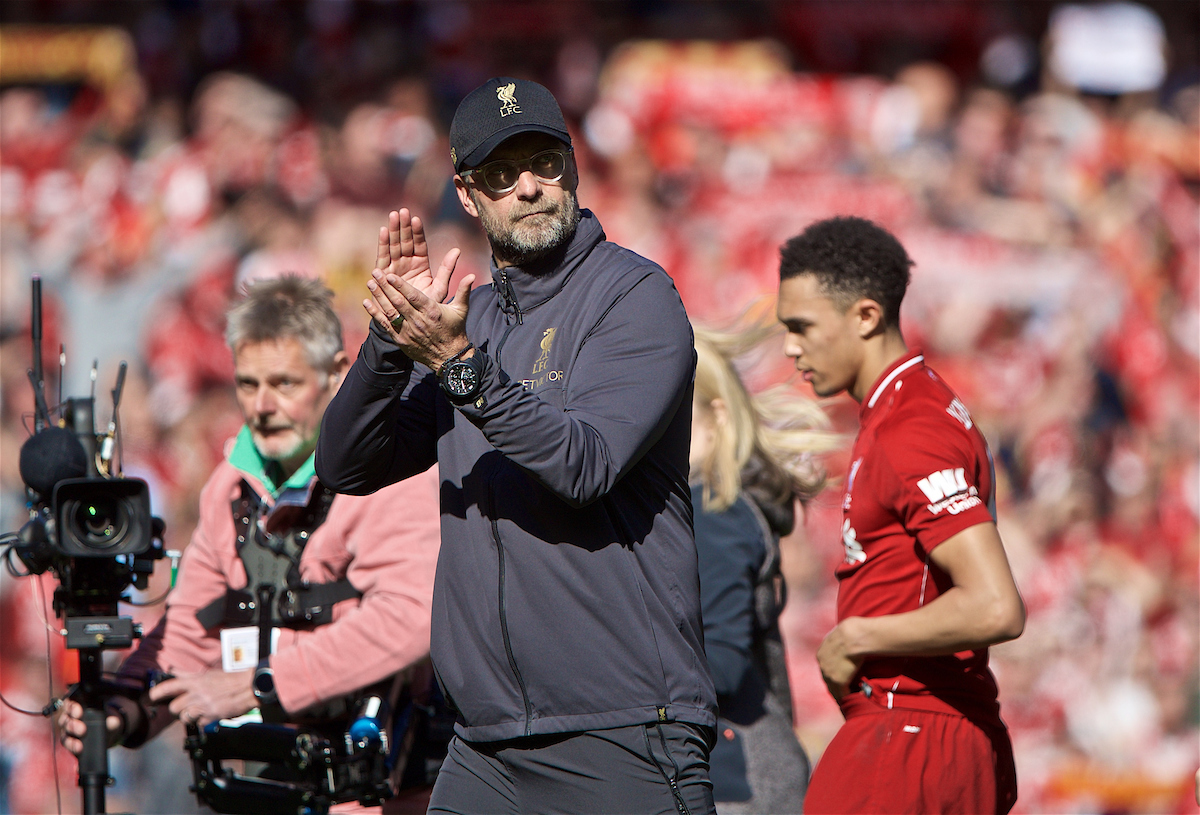 But then, to quote Michael Corleone in The Godfather: Part III: "Just when I thought I was out, they pull me back in."
This is not to say I was throwing everything up in the air and walking away from it all – far from it. But I perhaps needed a reboot, some romance, something brilliant – and the club did, too. The players did. The manager did.
Now we have it. And then some. By the bucketload. For the sixth time.
I didn't go to Madrid. Ticket availability and finances were top among the reasons for staying home. But even that has ended up being part of the story.
When Divock Origi continued to write his own legend by putting the ball in the corner of Hugo Lloris's net in the 87th minute I was overcome. Frozen for a second. Tears flowed, my head swirled and all I had left was just enough to accept the gleeful embraces of my closest friends as all around the packed bar exploded with emotion.
And that's why we do it, really. That's what football is about. The shared experience. The unbridled joy. Enjoying that moment together and knowing that in those precise seconds your life stories are the same – there is mutual meaning, the extreme enjoyment is intertwined and there and then nothing else matters.
Had I travelled ticketless to Spain, minus those mates, would it have all been the same? I mean, I'm sure I would have enjoyed seeing a sixth European Cup being lifted regardless, and we've all hugged a stranger at the footie (right?!), but I'm glad we wrote it this way. I'm glad I shared it with them.
There were more tears on the whistle, more tears when I saw Jordan Henderson and his dad, and yet more when the children I've failed to convert to football passed on the experience of a European Cup parade. And then, the parade itself.
I've seen lots of these – from being a child clutching my nan's hand by a bus stop through to adulthood and alcohol-fuelled dancing in the street. They're always special. Not just because you get to see the smiling faces of the people who won it for you, but because you get to see the smiling faces of the people they won it for.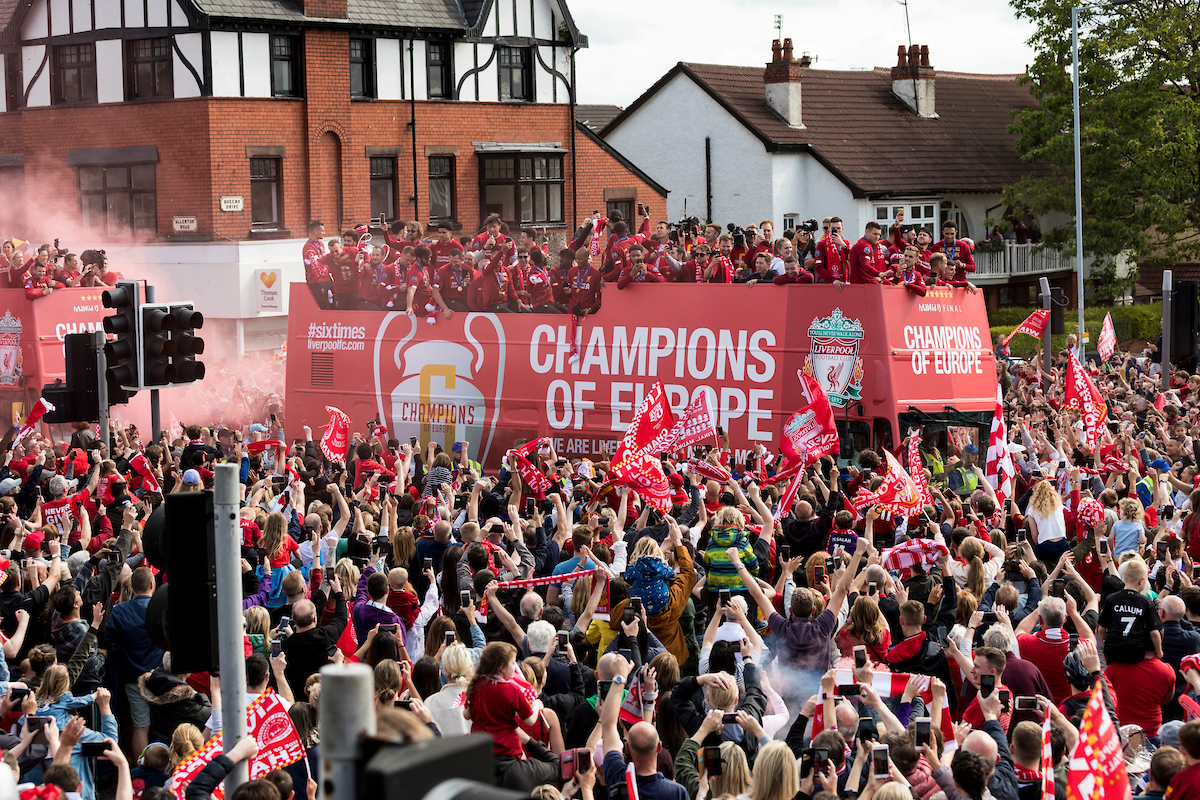 All ages. From all places. Matchgoers, telly watchers, occasional attendees and the most dedicated of all. All together. All as one.
In that moment, none of it matters – the stresses, the strains, the worries, the pressures. Life becomes simple. What you look like, what you wear, who you are, where you're from. All the stuff so readily stressed over.
The life obsession with comparing and contrasting. All of it forgotten, gone, wiped away to just enjoy it, to drink it in and celebrate – and feel the same from all around you.
Liverpool loves its football. We've shown the world that once more. But does it mean more? I don't care. Is it bigger and better or different than somewhere else? Does it matter?
Instead, what does matter, is that we know, that we feel it, and that we enjoy it. And everyone did.
On Saturday night and Sunday afternoon, millions of people shared the same chapter of their life stories before they veered off once more to write their individual tales.
And that's why it's special. That's why we love it. In those times, we're part of something – we're together and the emotions on the face of Jordan Henderson, Trent Alexander-Arnold, Jürgen Klopp and the rest of the heroes who made it happen in Madrid are our emotions too. They cried, we cried. They partied, we partied. They're proud and so are we.
We're made up for them, for ourselves, for our mates, for the club, for the city. And we should be. Because what a story this is. Our story. The story of the six times' European Champions.
They beat the odds versus Barcelona, saw it out versus Spurs and were cheered home by 750,000 people on the streets of our city.
"We needed this. Kiev, Barcelona, it all had to mean something.

"This is the best night of my life." ❤️

🗣 Subscribe and listen to our immediate post-match shows after Liverpool were crowed European Champions for the SIXTH time 👉 https://t.co/XZAK9veWt7 pic.twitter.com/mC3iLp874R

— The Anfield Wrap (@TheAnfieldWrap) June 2, 2019
Recent Posts:
[rpfc_recent_posts_from_category meta="true"]
Pics: David Rawcliffe-Propaganda Photo
Like The Anfield Wrap on Facebook