RECOVERED yet?
Sobered up? Stopped being ridiculously dehydrated? Stopped hugging friends? Smiling to random people on the street? Looking at videos of The Reds on Twitter and only stopping to look at The Reds on Instagram?
Same, mates. It's a good job my job is largely talking about football because I've been wholly talking about football. Or more importantly Saturday. Saturday afternoon. Saturday night. A Saturday night that went well into Sunday.
You might have heard I had a day on Saturday. From rapping on stage with John Barnes to DJing at a party with Daniel Sturridge. But I'm not interested in my day, I'm interested in yours. What did you do? Where did you go? Was it boss, yeah?
I've loved hearing everyone's stories since I got back.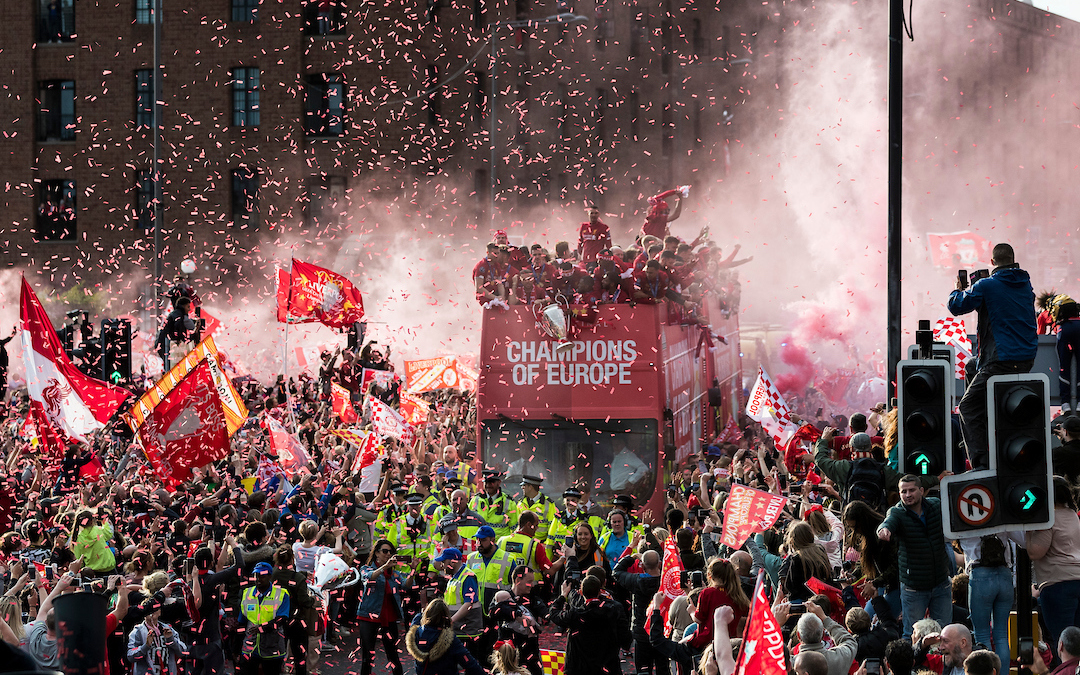 "Watched it at Aintree Racecourse on a big screen with 2,000 people it felt like being there".
"Watched it in town. After the game everyone piled onto the street from all the bars and had a big party. Was great."
"Watched it in an ice cream parlour in Madrid. The TV cut off for the last 10 minutes. Best night of my life."
You can't always be in the ground. On Saturday afternoon, 50,000 people were in Plaza de Salvador Dalí at the Liverpool FC Fan Park. Over half of those people wouldn't have had tickets for the game.
Not many seemed to care at that point, when they were singing and drinking with friends, old and very new, in the baking heat. They just wanted to be there.
You can't always be in Madrid. Bars in Liverpool were jam packed across the city centre and beyond. Ticketed screenings sold out in minutes and TVs were ordered in for every corner of every boozer.
From around the country, even the world, people came to watch the game in Liverpool to be there if The Reds clinched number six. To be with people who understood what that meant.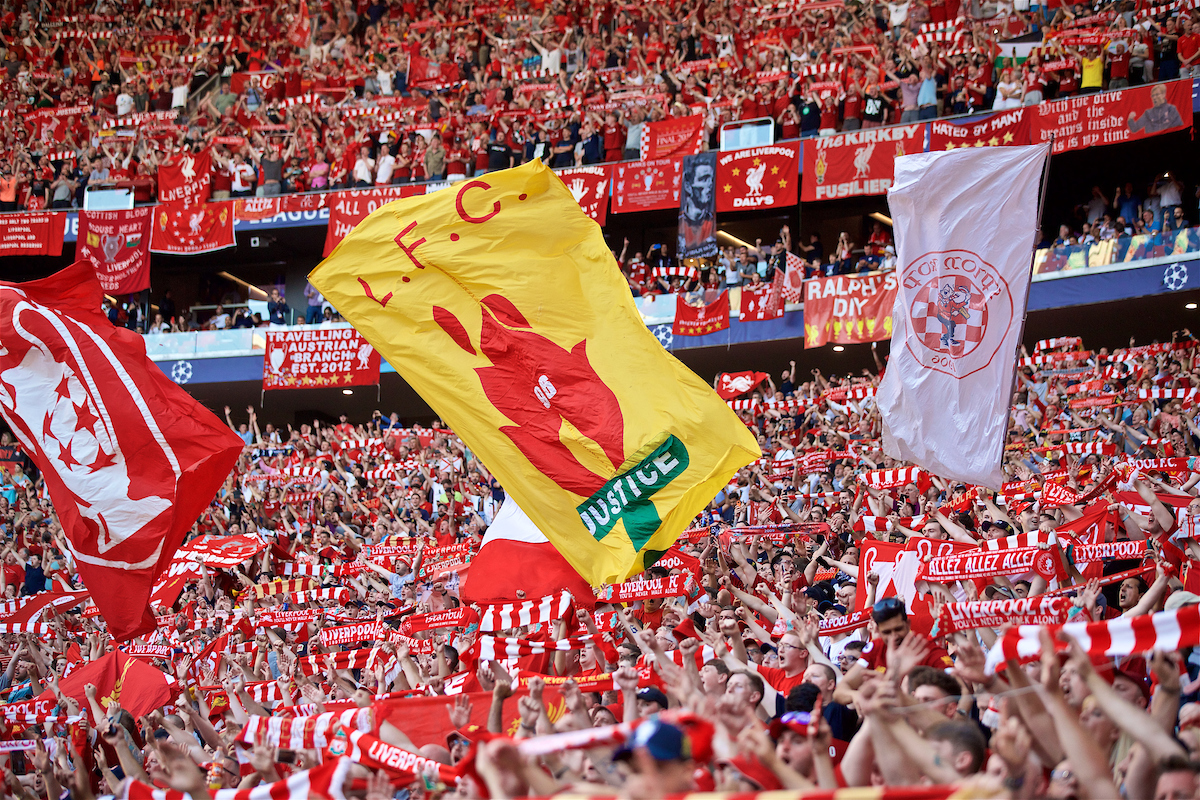 You can't always be in Liverpool. From New York City to Perth, Australia, Liverpool supporters' clubs got in touch with us saying they were hosting huge events in their cities.
The Brighton Kop sold out not one venue, but two and had a third overspill venue. There was a weekend Liverpool FC convention in Las Vegas for US supporters, and bloody hell did you see the pyro in Indonesia? They're mad them.
Not everyone could be at the parade, but blimey it felt like it from the footage.
So many came into town just for that. Shaking off hangovers and jumping on trains. The streets lined so heavily they were no longer visible. The bus somehow snaking through the city centre as the red sea in front parted to let them. It was carrying our heroes, after all. Along with the precious European Cup.
I was with some of you. I was with none of you. I was with all of you. That all felt true at various stages on Saturday. Football is a collective activity.
We all watched Liverpool play in a Champions League Final together, just in different parts of the world.
And we fucking did it.
"Fucking hell, Liverpool have won the European Cup.

"It's the best thing I've ever seen in my life." ❤️

🎥 Subscribe to #TAWPlayer for all of our reaction as The Reds make it número seis in Madrid 👉 https://t.co/lmNtBz4ADz pic.twitter.com/zyit1Hyb8M

— The Anfield Wrap (@TheAnfieldWrap) June 6, 2019
Recent Posts:
[rpfc_recent_posts_from_category meta="true"]
Pics: David Rawcliffe-Propaganda Photo
Like The Anfield Wrap on Facebook