AS my Nan might have said, thank Christ for that.
It's funny building up to these things these days. It's strange being a part of other people's stories. It's fascinating meeting you in person and hearing how this impacts your life when we're all just normal fans doing what we can to add to the occasion.
The drama. The anticipation. The hope.
But more than anything else, for me and for many of you, the relief.
The overwhelming relief that Jordan Henderson is now a European Cup-winning captain. I'll never debate him again. Say what you want about him. He's done something only four other Liverpool captains in history have done. If you don't rate him you can, quite frankly, fuck right off.
If you love to spend your time moaning and complaining and being negative about any of this, you can fuck right off.
That's how I feel. I didn't celebrate the goals like I usually would. I looked Rob Gutmann in the eyes and grabbed his shoulder. I watched Adam Melia watching his clock on his phone and told everyone around me to calm down. Just fucking win. I'll celebrate properly when it's over.
The overwhelming feeling of relief pouring out of every part of my body. The release. I could see it everywhere I looked and hear it from everyone I spoke to.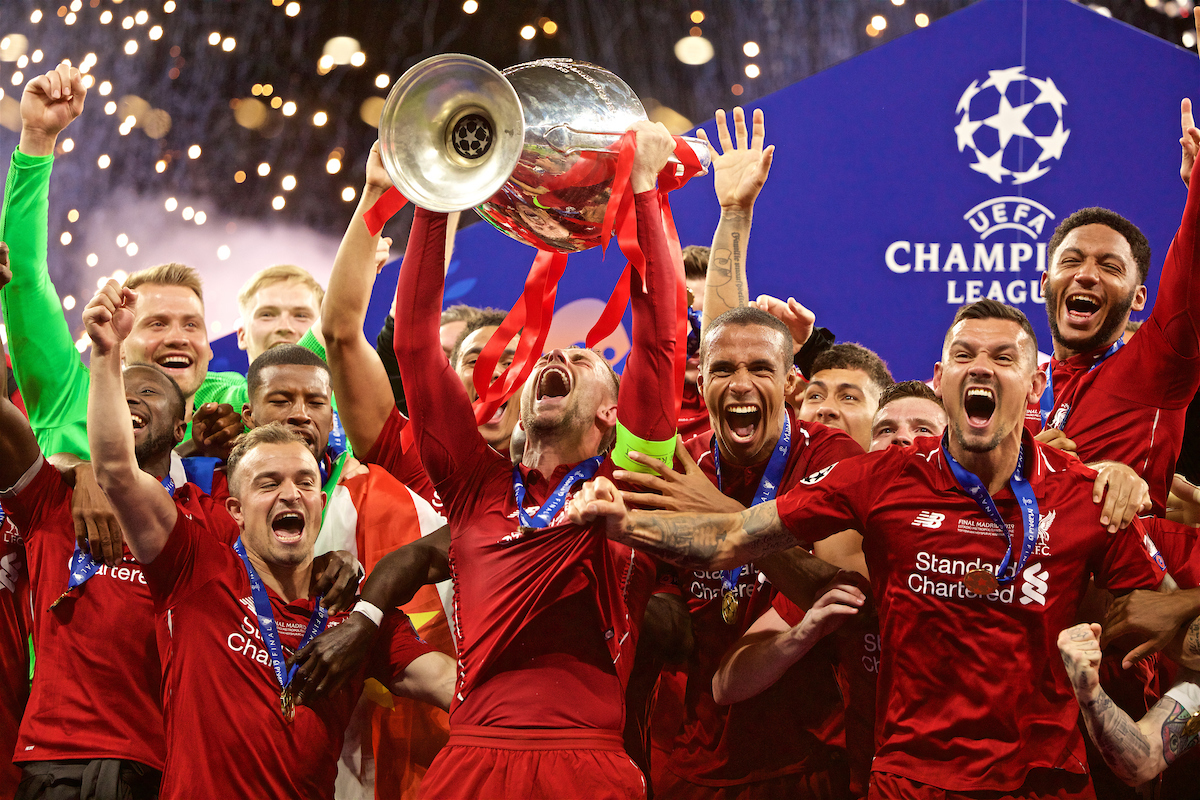 You can even see it in the slow motion video of the trophy lift that I can't stop watching. Our captain's entire body visibly shaking with the release of energy while his teammates go wild in a way I can't remember another group of players doing when lifting the greatest of trophies.
Thank Christ for that.
I've never been happier to hear Liverpool players, coaches and pundits saying we played badly. And won. We just fucking won. And that's what we needed to do. Because now we're winners again.
Don't get me wrong. I believe everything I've ever said to you here. I believe in never giving up. I believe in always trying one more time. But I also believe in winners and losers. I believe in stories and drama and adventure and excitement. I believe in fate. I believe in love and hope and dreams.
But you have to win. Sooner or later you have to win or it's all a waste of time. Rocky movies don't carry on after a heavy loss unless he comes back to win.
I'm not sure what we would have done if we'd lost. I had a song in my head for an article if I had to write something in that scenario. My mate played his playlist in our room in Ibiza on our way to Madrid and we sang our boy-band songs like the 1980s boys we are.
How do you get up from an all-time low?
A part of my brain started thinking about that piece. About what I'd say. About how I could lift myself and try to lift you.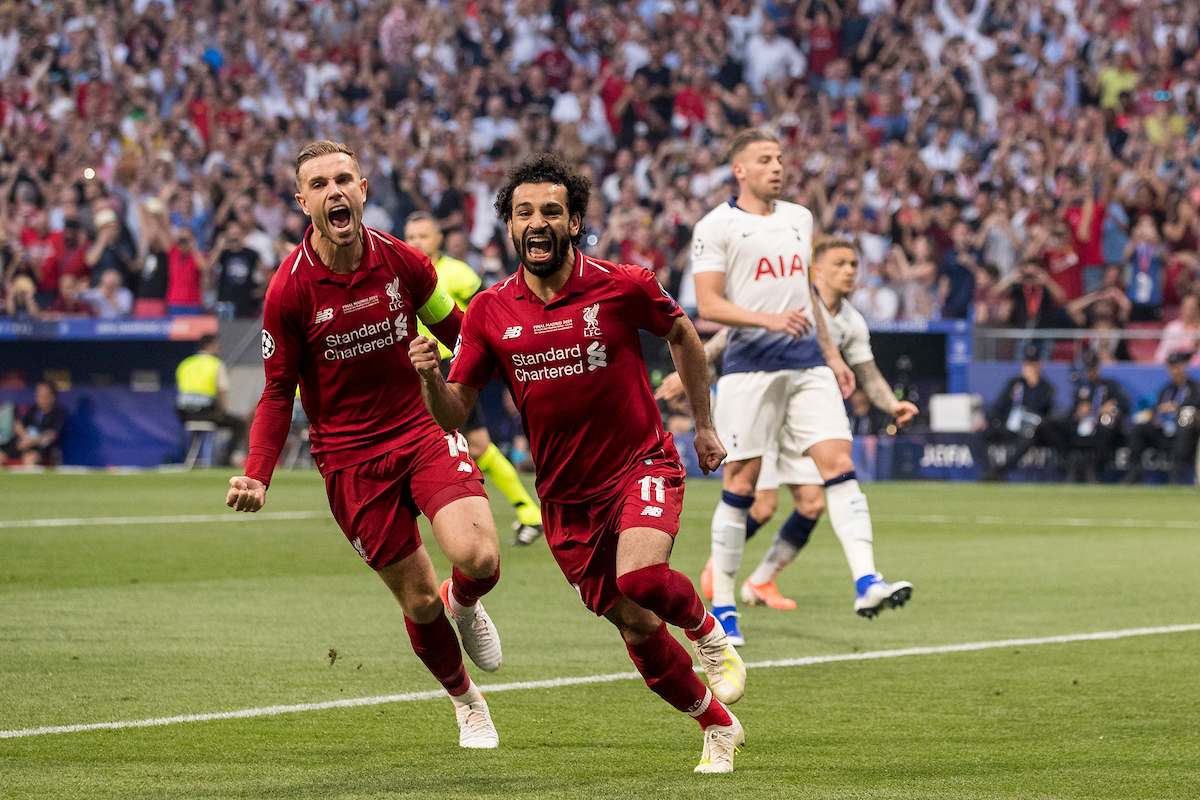 What if we lost? After everything. What if we still didn't win?
The unbearable pain. The agony. The despair.
Then I thought of the alternative. The article if we won. This piece. The imagery. The trophy lift. The stories and the parade.
I believe that we should always prepare for the worst but believe in the best. Focus on the positives. On the sunshine not the rain. Visualise your life the way you want it to be and sooner or later you'll get there. Believe it or call it bullshit, but whether you believe you can or believe you can't you're right. You'll always be right.
I believe we can. I believe you can. I believe in us and I believe in joy and hope and happiness.
I believe in love. I believe in serenity. I believe in fate taking us to where we want to be.
If you've been with me before you'll know it will always come back to the same things eventually. It's why I have to leave. Why a break is needed. Why it can't go on forever. There are only so many messages. Only so many poems and articles and inspirational things to say.
Once you've learned them the only thing left is to follow them. You'd be amazed how rare it is. How rarely anyone just does the basics they need to do to change their lives.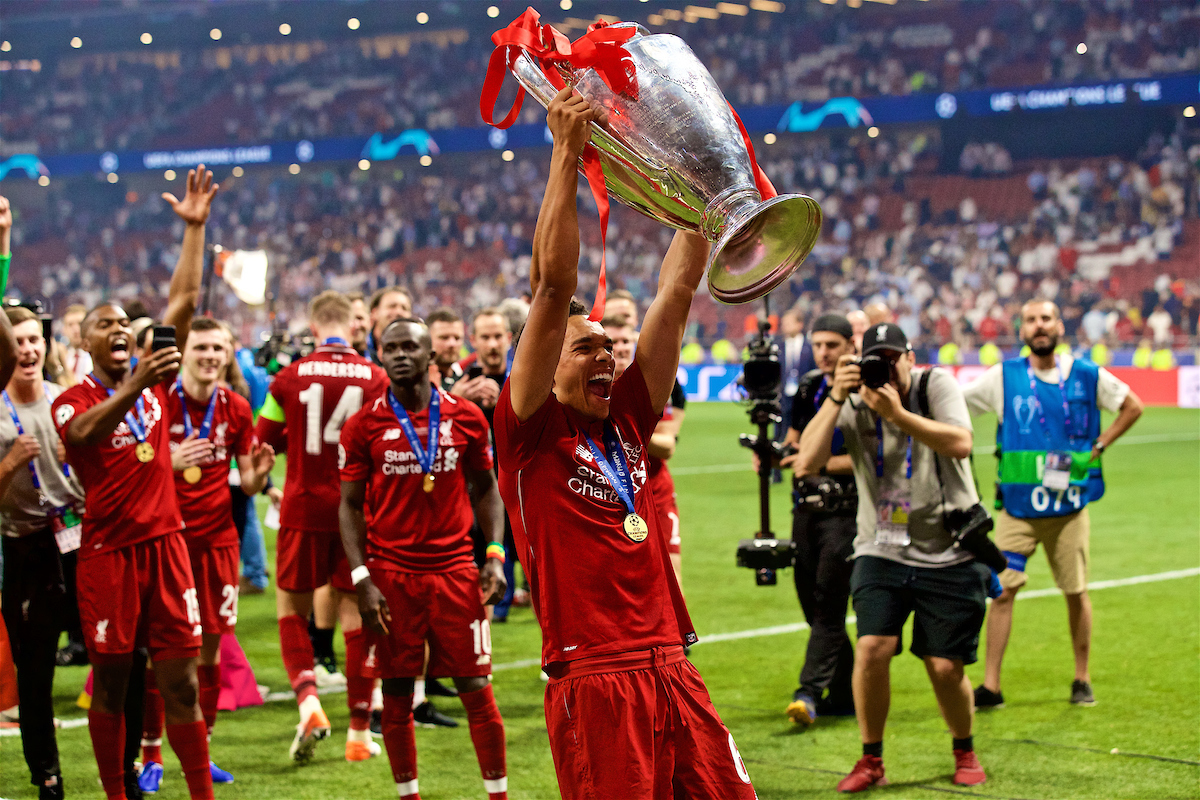 Trent Alexander-Arnold is praised by his coaches for listening and learning and working hard. It has always amazed me that it's enough to make him stand out from his peers. But I've seen it. I've witnessed first hand how just smiling at people and being polite is enough to separate you from the masses.
Just being nice to people changes your life. Just being positive. Just believing that things can be better and reminding other people of the fact.
Believe things can be better. Watch these lads and feel this joy and believe it can all be better.
Wherever you are, whatever you do, it's never the end. It's always just a story you're telling yourself, so choose a good story. If it's bad right now, tell yourself you're in the middle of your own Rocky movie. Remind yourself you're in Kiev, or Basel or Athens. Remember the day is darkest before the dawn.
Remember the clichés. They exist for a reason. They stand the test of time because they're largely true.
If things have been hard in parts of your life away from this incredible football team over the past few months or years, let it inspire you to keep going. To get up. Stand up. Smile. Find someone less fortunate than you and help them. Give them a hug. Embrace the world and embrace the pain.
From your darkest tunnels comes the greatest light. We don't get Madrid without Kiev. We don't get redemption without deprivation. We don't get light without dark. We don't get to stand back up without first falling down.
These are the greatest moments in the greatest times, but we only have them because we have felt the pain. We have walked through the storms and felt the rain soak our souls. And we know there is always a golden sky. Sooner or later. If you dare to believe. If you are prepared to risk it all. If you can be prepared to feel heartbreak rolling the dice for love.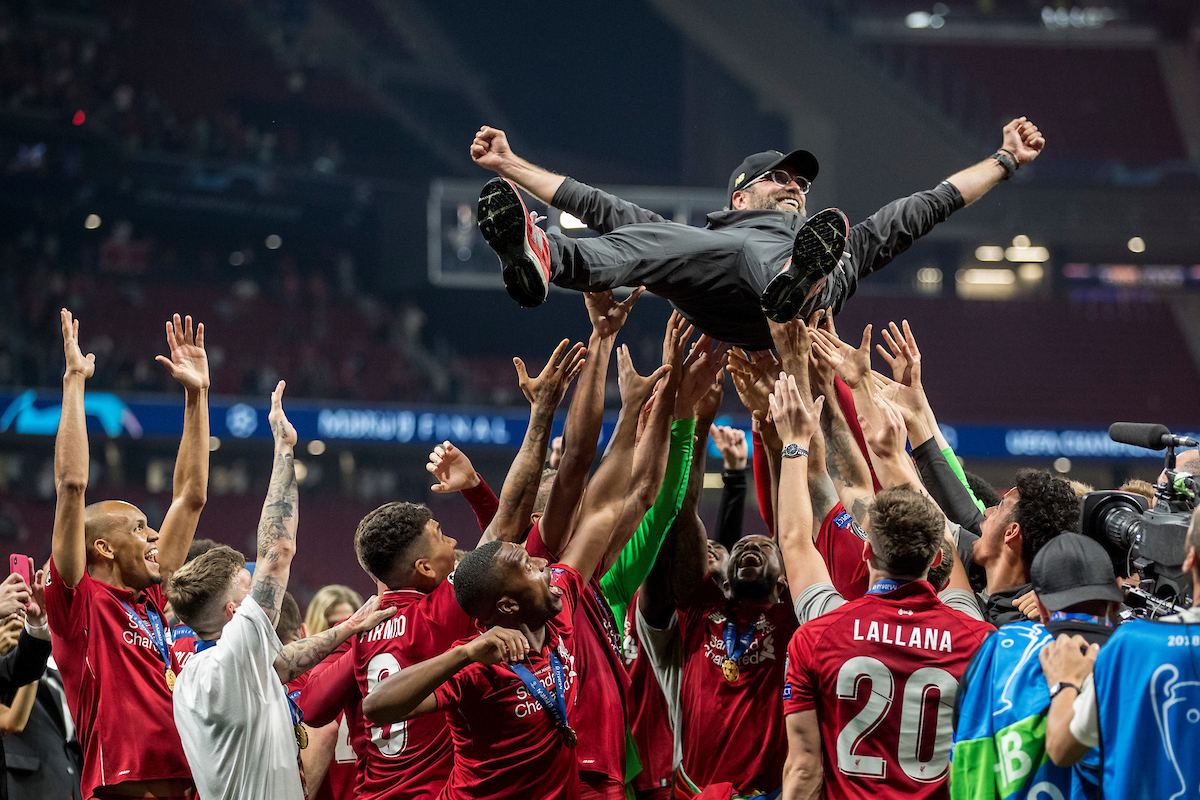 Whatever it is, believe in it. Believe you can be whoever you want to be and believe you can do whatever you want to do. Look at these lads. Read their stories. Look where they've come from. Every one of them a story to inspire us all.
To work hard, to carry on when others might stop. Believe that you can change things over time. Don't overestimate what you can do in a week and underestimate what you can do in a year, or five years, or 10.
Be a European Cup winner in every aspect of your life.
I last won a European Cup 14 years ago at my first final. I watched the victory parade in Liverpool via still images being shown on a tiny hotel screen in Istanbul. Now I stream them live from a magical box I carry around in my pocket while wandering through the streets of Paris on my way home from my fourth European Cup final. My fourth.
I had an argument with my girlfriend before Athens. She didn't want me to go because I'd been to one two years earlier. I said I might never see one again in my lifetime, yet now I've seen four of them in 14 years.
Fourteen years.
Where will I be in another 14? Where will you be? What will have changed? What will we have done?
Births, deaths, marriages, divorces. Whole lives. Yet we can decide. We can choose what happens. Where we want to be the next time. What we want to have done. To be.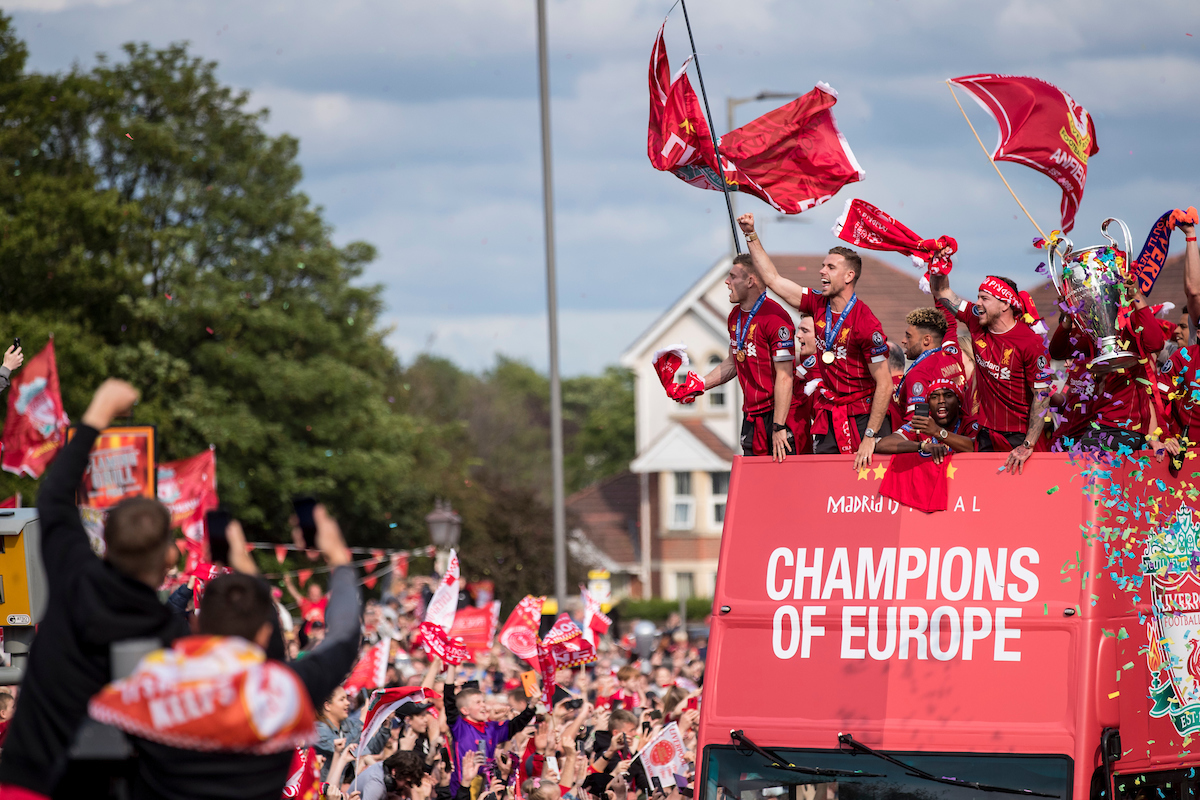 Be you. Be the very best of you. Watch Jordan Henderson and let him inspire you to never give up. To prove time and time again that all things are possible for those who believe.
I say I won a European Cup in 2005 and I mean it. I won. You won. They won. My generation won. And now a new one has won. Another victory for all of us. To filter into whatever story we want to tell.
Make no mistake that's all this is. Our lives are just a series of stories we tell ourselves. The beauty is we can decide what stories to tell. A person who shared my life for so long used to joke that we could both experience the same thing and I'd walk away telling a positive story and she would do the opposite.
The facts never changed, only the stories we told ourselves.
So, tell yourself a good story. Tell yourself when times are dark that it's just a moment in time. The darkness needed so that you can feel the light. Don't allow the world to convince you that it has to be this way, that you have to stay on the floor because that's just the way it is. It isn't. Believe in that.
And, just as importantly, when times are good remember to savour them. To soak them up and be grateful.
It's where most of us go wrong. Be grateful for your wife doing the things she always does, or your husband doing the same. Be thankful for your kid giving you a hug or your parents fussing over you. Let the small moments be as joyous as the big. Hold the people you love. Whistle and sing and dance. Stare deeply into the eyes of your dearest friends and tell them you love them.
Savour it all, because you never know when it will be your last. Your last kiss, your last smile, the last time your kid holds your hand.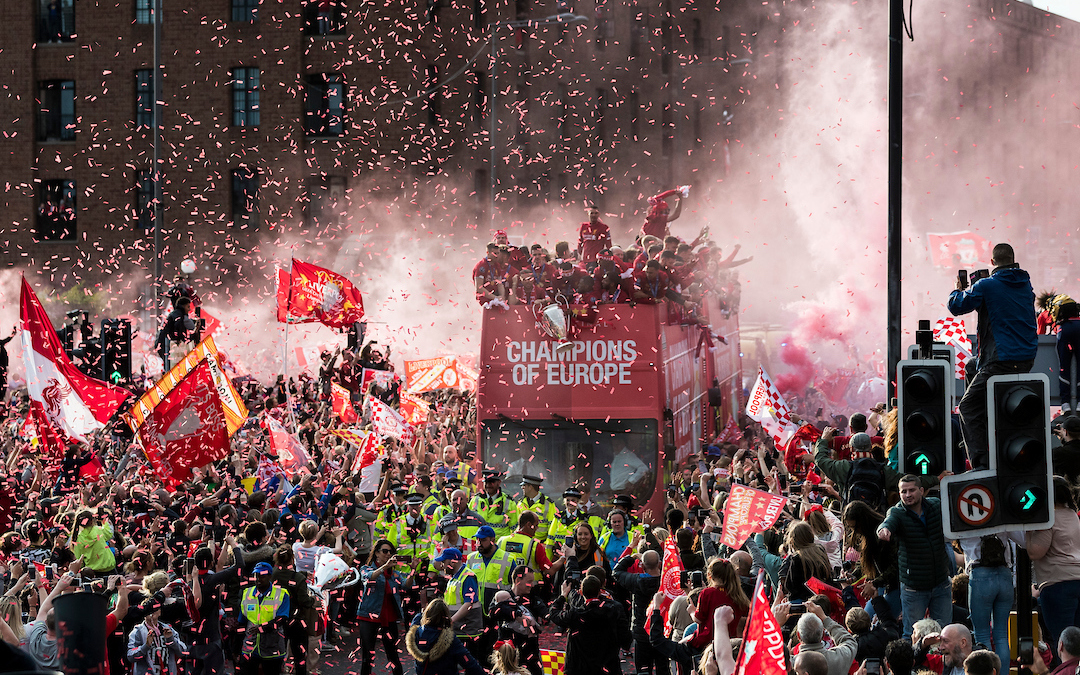 Soak it up. We live in the greatest of times and we allow people to convince us they're the worst. People are generally good. Focus on the goodness. Look for what you want to see in life and you will find it. Believe in things getting better and they will.
We talked a year ago about it just being the start and we were right. Let that remind you every day of your life. A philosophy of one man who believes in everyone taking care of each other. Of community and friendship. Of joy and happiness.
Enjoy yourself. Whatever happens, find the silver lining. Find the best way to be the best of you. Don't worry about the news telling you that the world is a bad place. The world will look after itself if we all just make sure we're the best we can be, one at a time, and help others to be the best that they can be. Viral growth of peace and love and happiness. Imagine.
I love this journey. This adventure. We've reached the end of a truly great book and the sequel promises so much. A drama like no other. A love affair without compare.
Hold it all close. Cuddle the person next to you and let them feel your love. Be prepared to risk it all and be prepared to fall. And always be ready to stand up again. No matter what. Always remember Kiev. And Athens. And Basel.
And always remember Istanbul and Madrid.
The joy can never be the same without the sadness. So, enjoy the sadness for what it gives you. For what it represents. Opportunity. A chance to create the comeback story that everyone loves so much. The greatest stories of our times.
This is the end of this part of the story, but there's always another part. I will leave again and begin another chapter with new places and new people. With fun and laughter and memories. With tears and pain. With life. Savouring what I already have and anticipating the unknown. Energy rippling through me as I dream my dreams and let the images of what has already been wash through my mind.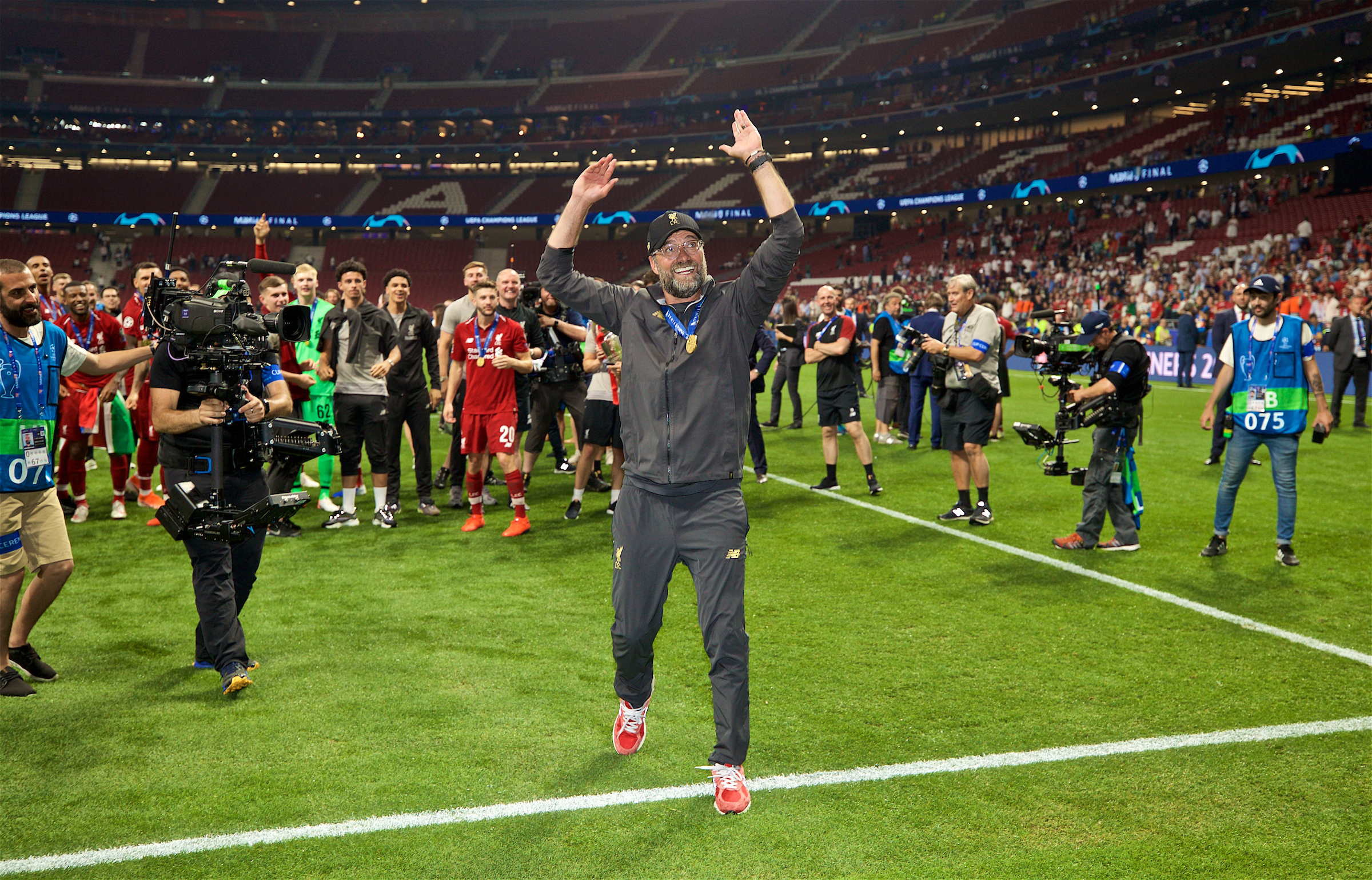 What will you do next? Where will you be in 12 months' time? When I write to you on the way to Istanbul. On the way to number seven. What will have changed? How will your life have improved? Allow these boys to inspire you. To be your fire. Your catalyst. To convince you that it is all possible if you believe that it is.
So believe.
Don't allow this to just be a game of football, because it's so much more than that. What we have is special. Watch those images of Liverpool during the victory parade and tell me this isn't something mystical. Scenes from an epic movie, played out in real life.
Crushing lows followed by exhilarating highs. Fire and colours and magic. Make no mistake we live inside the greatest of all fairytales and we owe it to ourselves and to whoever or whatever put us here to make sure it means something more. To inspire others. To change our lives. To dream our biggest dreams and make them a reality.
We have witnessed miracles so we know they exist. Others aren't so fortunate. Many don't get to see with their own eyes what is possible if you truly believe. But we do. We get to see it so often I almost feel bad for the others. So for me it must mean something.
I go now to revel in being a European Cup winner again. Somewhere in the world. To be proud. To smile. To know. Even when others don't. To appreciate what it means. To tell more stories that have been added to the collection.
To sit in a bar somewhere on the planet and Rotterdam by The Beautiful South to filter faintly through the speakers. For Saturday Night by Wigfield to play in a cheesy nightclub. For Sit Down by James to play in a cafe. For a gentle smile to spread across my face as the lyrics we have for those songs reverberate around my mind, and for someone sitting with me to ask what I'm grinning about.
It's a long story, I'll say. The greatest of stories. Maybe the greatest ever told. I'll tell you all about it if you really want to know, but it will take some time to tell it properly and you might not believe it's true.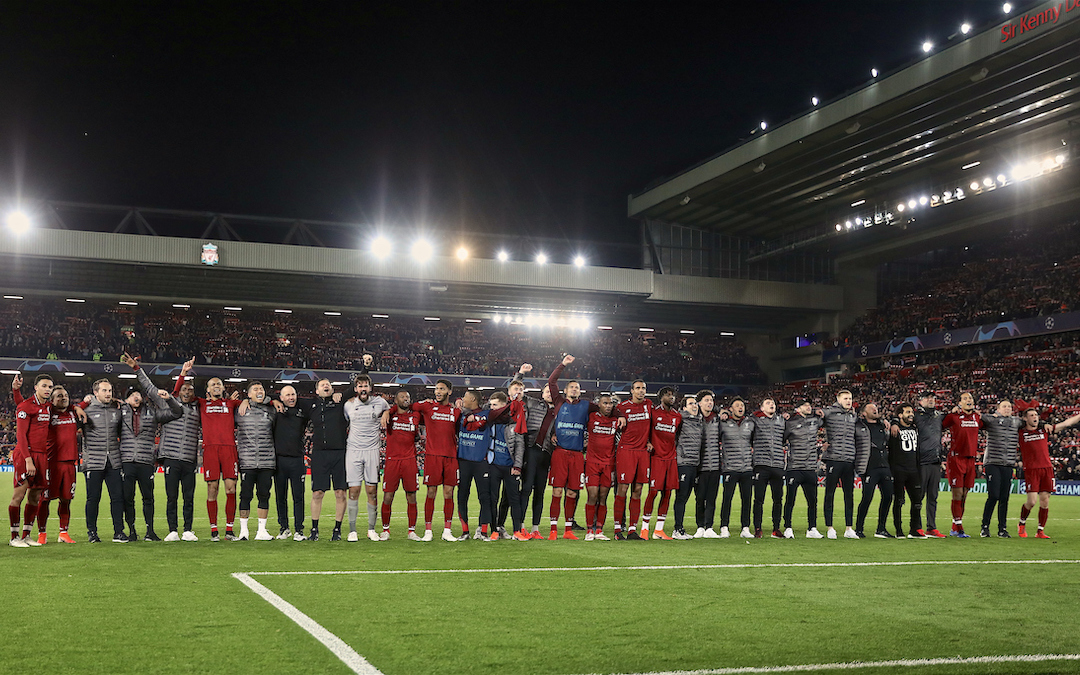 I feel it now as I picture the scenes and tears come to my eyes. Again. My heart swells with pride and emotion. The images I find it impossible to describe. The photographs I'll show to other people and they'll ask where it was and what had happened. It doesn't look real, but it is. It's our magical reality and that's all that matters. A life beyond compare.
I leave you again and I leave with an article that's not really about football. I know you know they never really are. They're about you and your life, and me and my life. That's why they do what they do. We don't cry at movies because of the people on the screen, we cry because we put ourselves in the story.
So I leave this time wanting to say that you should dream your biggest dream. Don't be afraid. Don't let them tell you it's not possible. It is. It's all possible, whatever it is.
You can be whoever you really want to be and do whatever you truly want to do. Let this maddest of things be your inspiration. Let this craziness drive you forward.
Someone dear to me who knew nothing of all of this before a few months ago has told me more than once how the look in my eyes is different when I talk about this. How it's funny to watch.
I'm now a grown man and this magical thing still moves me like nothing else. I can feel it when I talk about it, when I write. The exhilaration in my voice, my quickening heartbeat. The joy rippling through my veins and my tingling skin.
I love this more than I ever really appreciated before. It stirs something in me that nothing else does. So I will be happy and, for once, completely unashamed of that happiness. It might be daft to many, many people, but it's not to me. This is mine and this is yours and we can have our stories, together. This is our tribe and these are our people. So enjoy it for everything it is.
European Cup winners for the sixth time. Our boys. These Reds. This era. Maybe even the best one.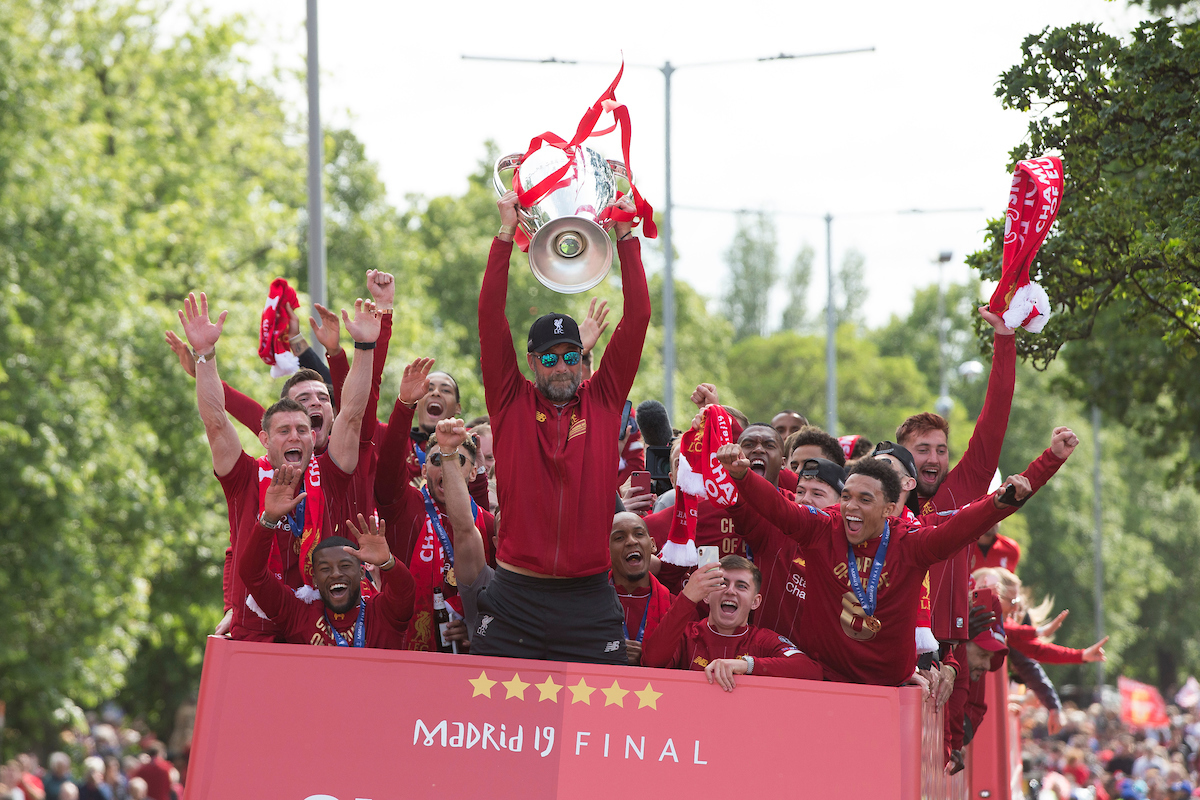 Of all of the thousands of images and videos I've watched over the past few days, one has resonated with me more than any other because it said it all. Virgil van Dijk interviewing Gini Wijnaldum and Joe Gomez on top of the bus during the parade. He ends by saying three words to them both as half a question, half a statement.
"What a club."
They both stare at the incredible crowds with a look in their eyes you don't usually see from footballers. A gaze usually only seen in religious imagery. In spiritual moments. And both, at once, repeat it back, as if in a trance.
"What. A. Club."
We love you Liverpool, we do. Thank you for everything you give to us.
See you in Istanbul.
"Fucking hell, Liverpool have won the European Cup.

"It's the best thing I've ever seen in my life." ❤️

🎥 Subscribe to #TAWPlayer for all of our reaction as The Reds make it número seis in Madrid 👉 https://t.co/lmNtBz4ADz pic.twitter.com/zyit1Hyb8M

— The Anfield Wrap (@TheAnfieldWrap) June 6, 2019
Recent Posts:
[rpfc_recent_posts_from_category meta="true"]
Pics: David Rawcliffe-Propaganda Photo
Like The Anfield Wrap on Facebook