IN the bowels of Anfield, as the fans sung their hearts out and the world tried to come to terms with what they'd just seen, Jürgen Klopp looked at his watch and smiles.
"It's 10 past 10, most children are probably in bed… These boys are fucking mentality giants."
Klopp's interview after the famous 4-0 win against Barcelona in the Champions League semi-final second leg wasn't telling us anything we didn't already know about these Reds.
But Saturday's win over Tottenham, the win that saw The Reds become six times champions of Europe, was the culmination of the journey Klopp has been on with his mentality giants.
Since Klopp arrived in Liverpool, his team's fortunes have been wrapped up in the big moments and the irresistible force of momentum.
On nights like Dortmund, that worked. But when the big moments went against us, like in the second half in Basel against Sevilla, or when Ramos put an arm bar on Mo Salah, our foundations weren't strong enough to take it.
This season has provided example after example that Liverpool's inability to take charge in these moments, on the ebbs and flows, has lessened.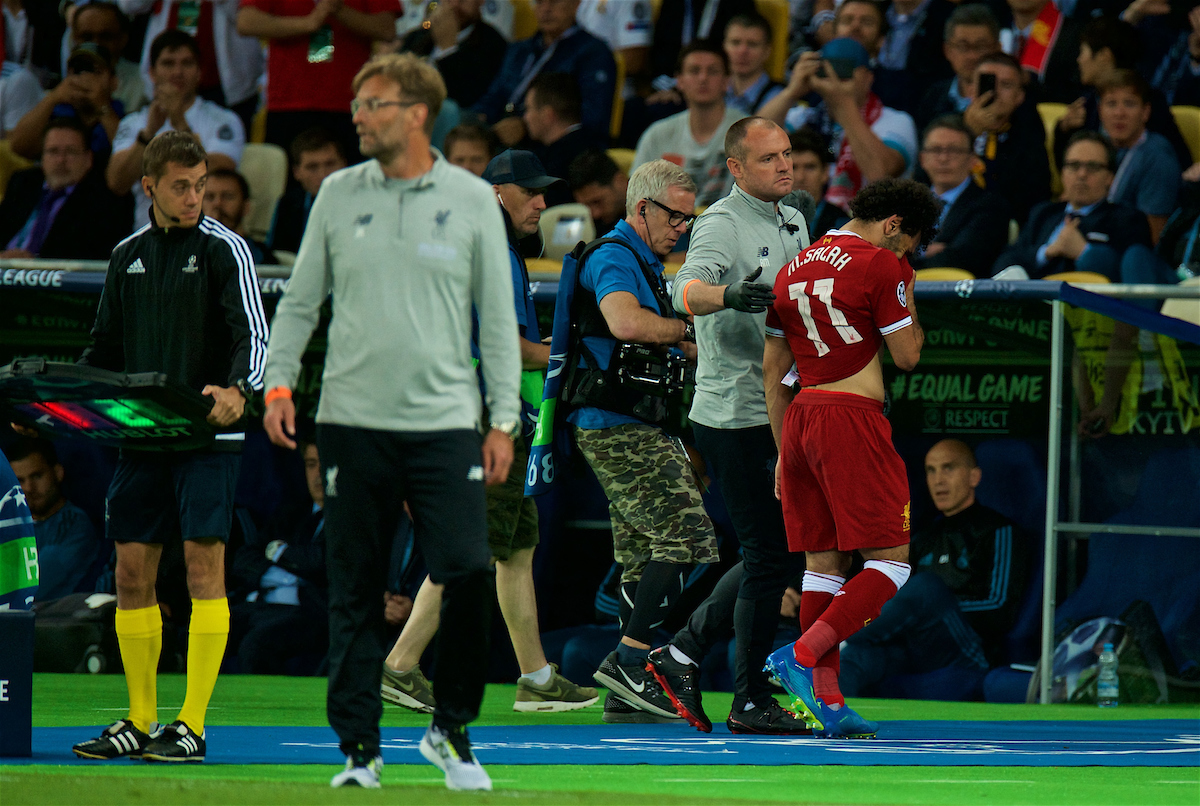 Less and less are Liverpool chained to the whims of the big moments, and more and more they are dictating what the big moments are.
Firmino's goal to beat PSG in the Champions League, Origi against Everton at Anfield, Alisson's save against Napoli, Origi again against Newcastle, the Barcelona game.
Liverpool have been faced with various types of abyss in all of these games and were right on the precipice, but they decided what the big moments were and they dictated what happened.
In Madrid on Saturday, an entire season of monstrous mentality distilled itself in Liverpool's biggest game of the 21st century.
When Mo Salah scored that stupidly early goal, the sands didn't just shift under Spurs' feet. Everything that Klopp had planned for three weeks, all the traps and plans the team had cooked up, all of them changed utterly by an oddly outstretched arm and a firmly struck penalty.
Suddenly, Liverpool had something to lose and suddenly, Spurs did not. Before the terms of engagement had been set, the goalposts were moved.
What followed was 80 minutes of Liverpool making mistakes while trying to hold onto what they had, and 80 minutes of Spurs making mistakes while trying to regain what they had lost.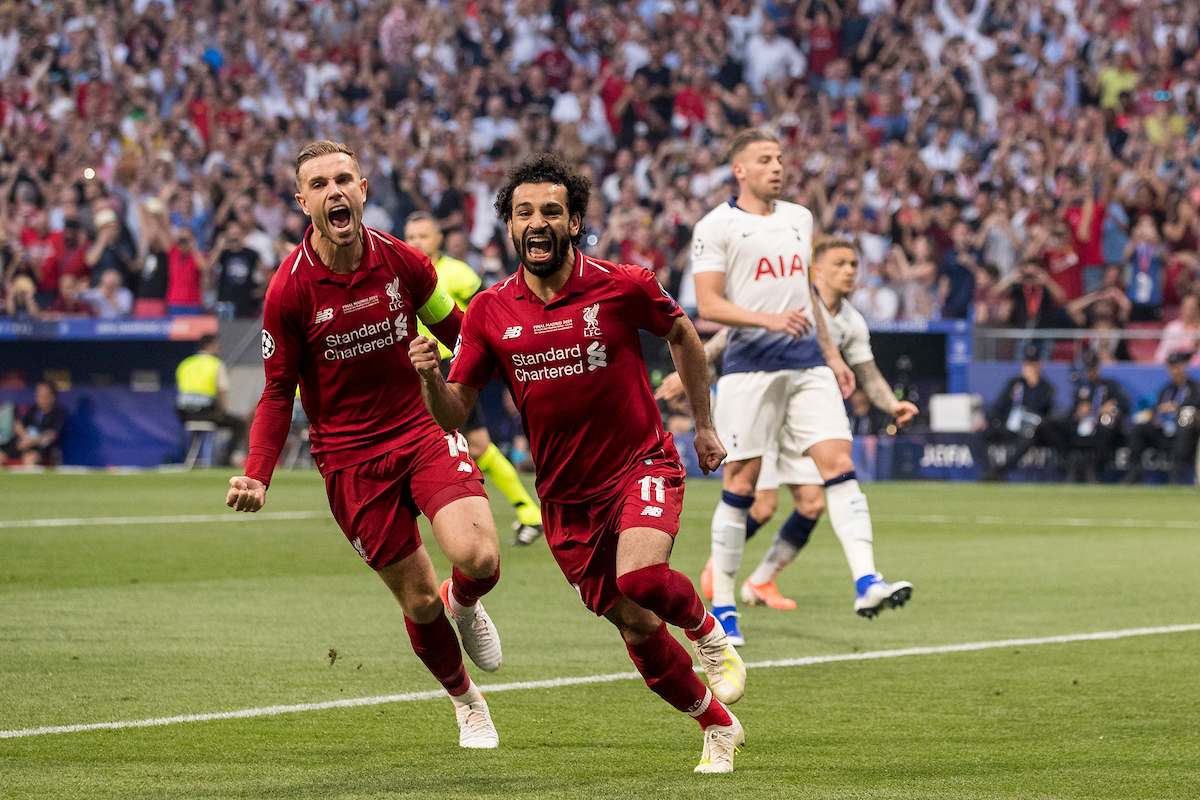 It was all a bit of a messy arm wrestle, half chances in the half spaces. As time ticked by in the second half, as we came closer to the midnight hour, Spurs finally began to build momentum. They managed a shot on target, for one.
They sensed that if their chance was to come, it would be soon. Spurs piled on the pressure, looking for the first time in the game as if they could actually score.
And then, at the culmination of their best ten minutes of the match, as they reached critical mass, Divock Origi scored. And the game was won.
Liverpool took the game's big moment, took Spurs' big moment, and they turned it into their own.
Those mentality giants, the belligerent Reds, did what they've done all season. They just fucking won.
As Klopp memorably once said, this side decide when it's over. But they're only getting going.
"We needed this. Kiev, Barcelona, it all had to mean something.

"This is the best night of my life." ❤️

🗣 Subscribe and listen to our immediate post-match shows after Liverpool were crowed European Champions for the SIXTH time 👉 https://t.co/XZAK9veWt7 pic.twitter.com/mC3iLp874R

— The Anfield Wrap (@TheAnfieldWrap) June 2, 2019
Recent Posts:
[rpfc_recent_posts_from_category meta="true"]
Pics: David Rawcliffe-Propaganda Photo
Like The Anfield Wrap on Facebook