SUCCESS is often perceived to be a one-dimensional concept; you either succeed or you don't, flourish or falter, win or lose.
Take athletics, for example; you're only successful if you're the first to cross the finish line, be it in a 100m sprint, a 5x100m relay or a gruelling 1,200m haul.
In reality, its multifaceted nature is seldom so clear cut. Based on the ebb and flow of a wave, copious highs are met by crushing lows, presenting contrasting chapters within a long-term journey.
Just as Istanbul was a payoff from the disappointing years that succeeded the Treble in 2001, Madrid can be pegged back to a ride beginning as far as six years ago that is now set to unravel a new, rich chapter.
During a blistering instant in 2013-14, Liverpool were a whirlwind of energy, inspired by the individual brilliance of a vivacious Raheem Sterling, an electric Daniel Sturridge and the ruthlessness of Luis Suarez.
Yet, for all the unscrupulous joy and unrelenting excitement it gave, there was never a feeling of continuity; the club were immersed in a good moment, a singular point in time that would fade just as fast.
A side heavily reliant on a select few rather than a wider cohesive unit, attacking brilliance papered over cracks in the defensive third, leaving the side desperately unbalanced and in need of a complete rebuild after the departure of Luis Suarez.
What transpired in the aftermath was a quagmire of disappointment; replacing potent weapons with blunt instruments in Rickie Lambert and Mario Balotelli culminated in a succession of underwhelming league positions under Brendan Rodgers and an inability to back up a scintillating title run.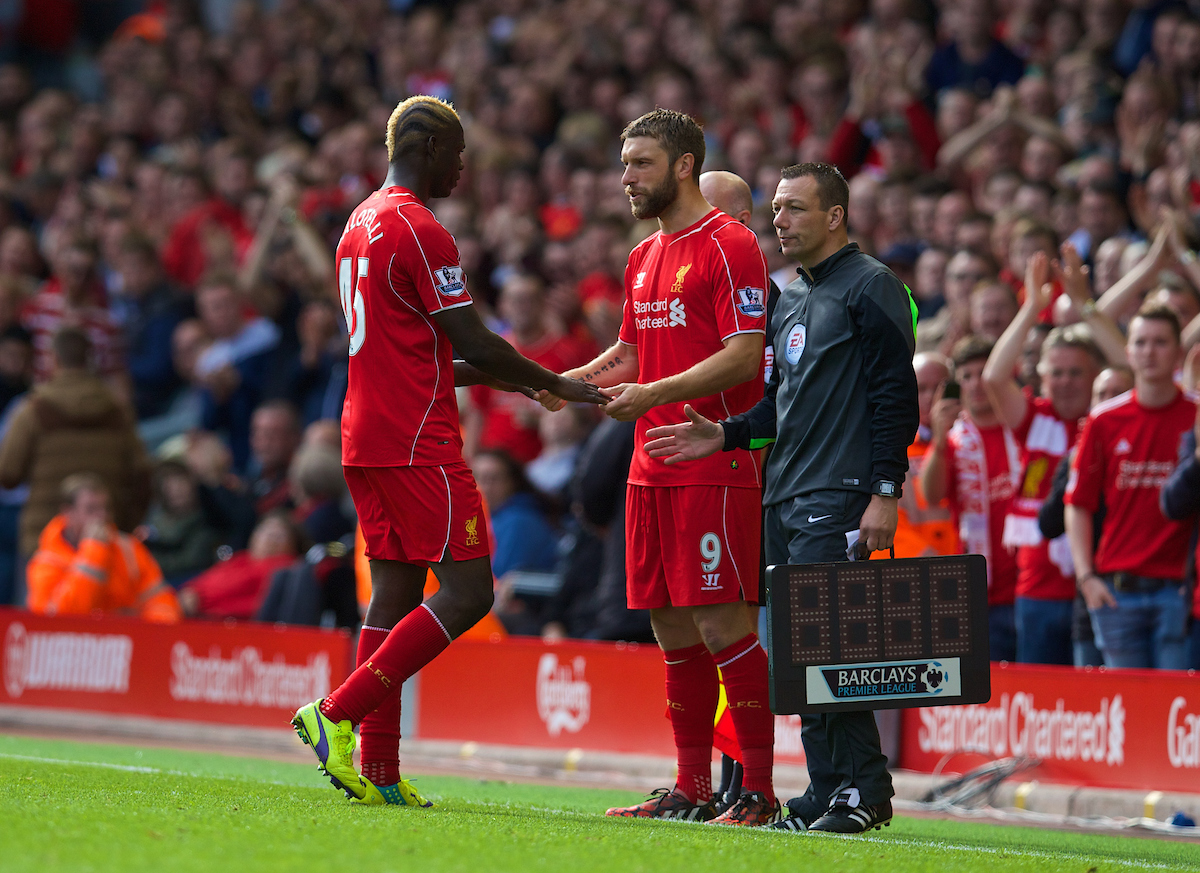 The hangover was laboured.
Five years on with the dust beginning to settle on the club's latest European triumph, what's followed has been a resounding success story pioneered by one of the world's most infectious managers.
From finishing eighth in the Premier League to continuity within the top-four to taking the title race to the final day with 97 points to securing a first major trophy since 2012, Jürgen Klopp has nurtured Liverpool, unifying fans and players alike while forging a vibrant team capable of competing at the top for years.
Triumph in Madrid was far more than the one-off miracle moment 2013-14 so nearly promised to be, but a culmination of progressive improvement that's now rid of the monkey on Klopp's back.
On the pitch, a development in streetwise habits through the arrival of assuring figures Virgil Van Dijk and Alisson Becker, both of whom exude a sense of calm to a previously chaotic defensive line, subsequently enabling attackers to flourish while adding balance to a much more rounded outfit.
Further afield, a transformation in transfer policy pioneered by data analysis has led to targeted and fruitful recruitment under Michael Edwards. Indeed, they now offer a blueprint for other clubs embarking on rebuilds, having built a vivacious platform with a perfect opportunity for Klopp to deliver on his long-term vision of continuous and sustainable success.
Where top talents were previously lured away to other European heavyweights, Liverpool are now back on the map as one of the hottest destinations for players, enabling them to keep hold of their biggest stars in Mohamed Salah, Sadio Mane and Roberto Firmino.
Likewise, Andy Robertson and Trent Alexander-Arnold, who have both been tied down to long-term contracts, ensuring the base of this thrill-seeking side will remain.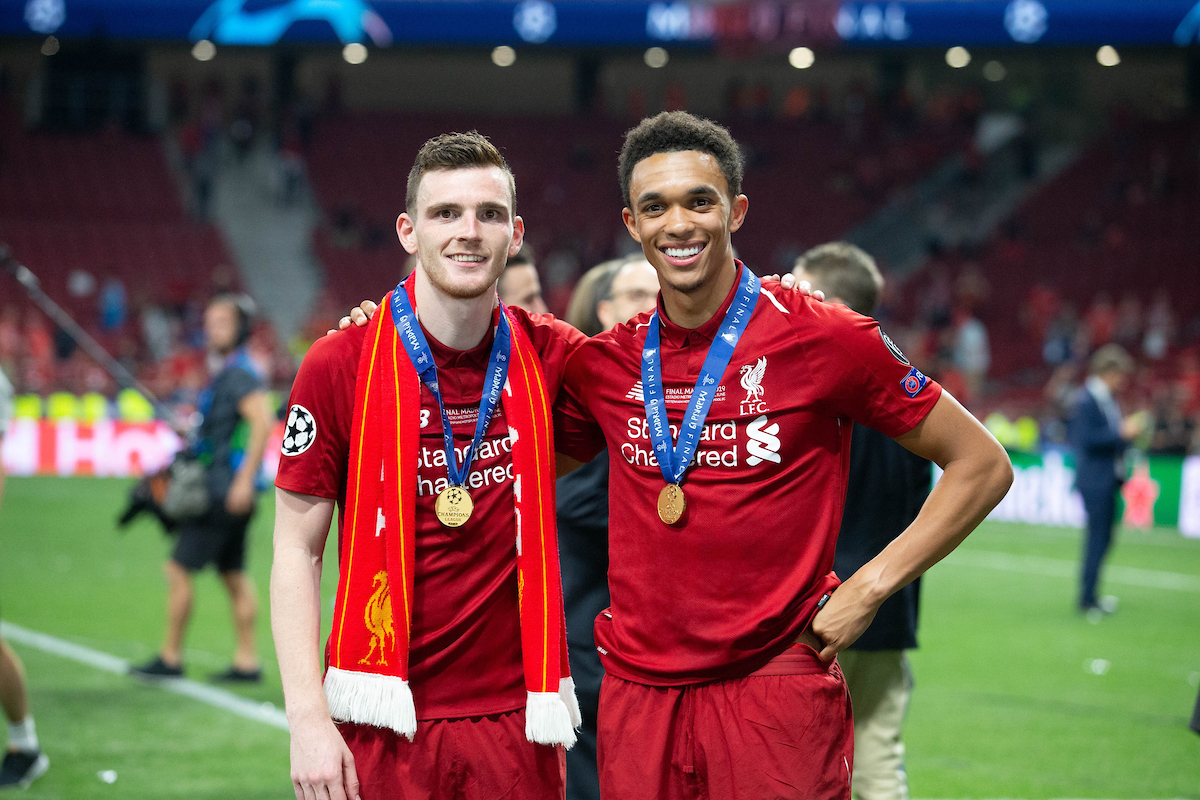 What comes next will be a well thought out transfer strategy to widen the squad, offering necessary quality in depth to compete across all competitions.
Xherdan Shaqiri and Divock Origi both provided suitable heroics at crucial moments – see Manchester United, Everton, Newcastle and Barcelona for reference – but lack the ability to displace any of the front three on a consistent basis, with a player capable of plausibly ousting one of Salah, Mane or Firmino offering welcome competition to patch a drop in quality.
Elsewhere, Klopp's narrow midfield approach, which bears a high degree of dependency on the full-backs, makes it prudent to explore left-back cover such are the energetic demands of the role and overwhelming importance of Andy Robertson.
There will also be no standing still internally, with Klopp constantly demanding more and more from his players. Alex Oxlade-Chamberlain's return will offer a huge boost in pre-season, adding drive and ingenuity to the heart of the midfield while Naby Keita started to come into the fore at the tail end of the season and will be looking to start where he left off.
In the midst of all this, a thriving youth system churning out the next generation of talent. Daniel Sturridge's departure will provide a gap for Rhian Brewster, one of the clubs most promising starlets and a contributing factor to the club's decision not to spend big on a Firmino understudy.
Making his senior debut aged sixteen in the FA Cup against Wolves, Dutch sensation Ki-Jana Hoever will be advancing under the guidance of Virgil Van Dijk, offering a scintillating preview into the club's future defensive picture while Marko Grujic could yet turn his pre-season sparks into a genuine option amongst Klopp's midfield.
Having rid of the monkey on his back, Jürgen Klopp won't be focused on consolidation this summer, but continued progression towards sustained success.
From preserving current talents to adding more firepower and benefitting from a surging youth system, Liverpool look perfectly placed to do just that and embark on a new golden era.
"He's 17, played 20+ games in the Eredivisie and turned down Bayern Munich… It's exciting." 💥@neiljonesgoal on The Reds' newest recruit, Dutch defender Sepp van den Berg…

🗣 Subscribe and listen our latest 'Gutter' show in full 👉 https://t.co/lmNtBz4ADz pic.twitter.com/p5C7ns6Zgi

— The Anfield Wrap (@TheAnfieldWrap) June 26, 2019
Recent Posts:
[rpfc_recent_posts_from_category meta="true"]
Pics: David Rawcliffe-Propaganda Photo
Like The Anfield Wrap on Facebook