COME and adore them.
They're the kings of Europe.
To adore, to love. To love is an action, it is active. It isn't a passive thing. In the book The Reasons For Love by Harry Frankfurt he explores why we love, what love actually is. He determines in short that love is about care, its essence is there. What we care about deeply is what we love.
So we may say we love ice cream but unless we are Ben, unless we are Jerry, unless we are Haagen or Daas do we truly care about ice cream?
Do we feel ice cream's concerns? Do we live its highs and lows? Ice cream we can like but we cannot truly love it.
We love Liverpool. Love.
I can't stop crying. I can't stop crying because I can't stop thinking of those lads, those footballers who have given us everything, who have themselves shown such care and love. Since August this has been a love song. And you know who you are.
These words, this reaction has been very much about what it is and who it is we love. It's been a discussion of how it feels, for the collective, for the individual, for them the players, for us the supporters. Discussion of the shape and the goals and the mistakes matters but what matters more, what matters the most is how it feels.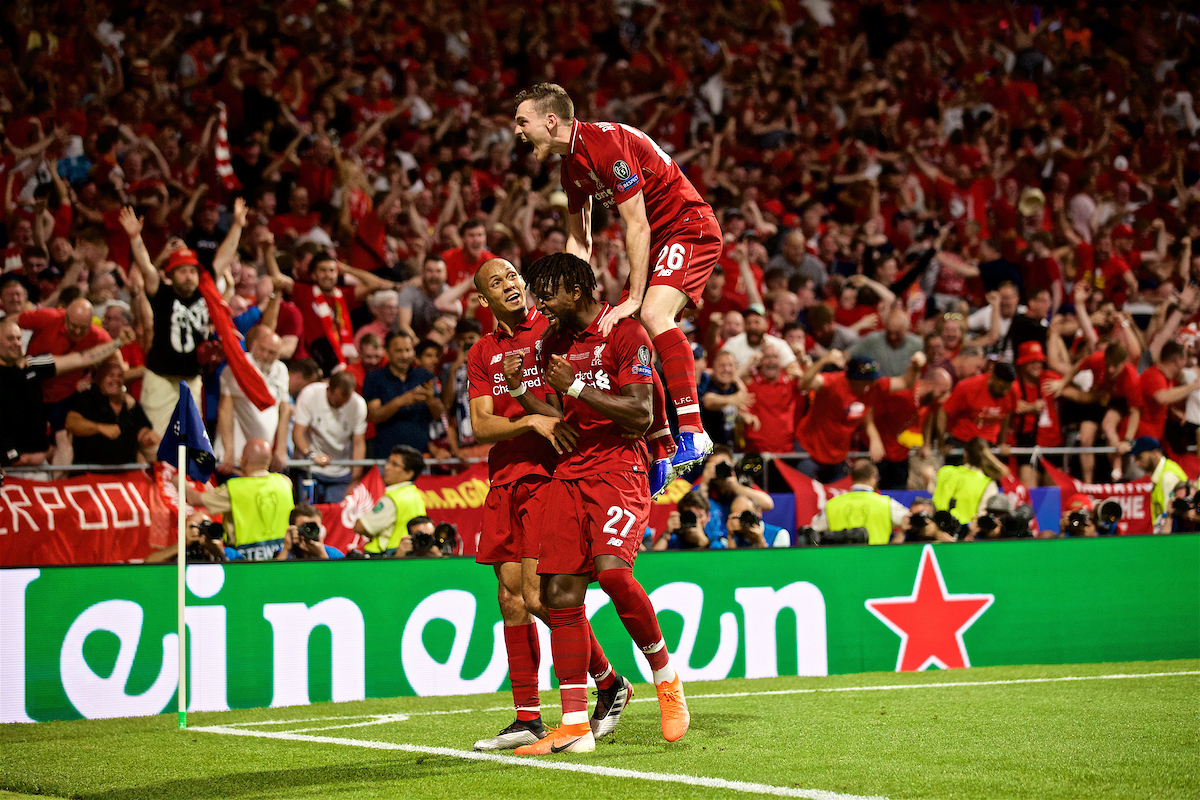 So often for the love you show a football team you get nothing in return. That's fine. It's the way it works. You don't get the highs if you can't hack the lows.
And I can't stop crying. It's unedifying. I am a soppy, sloppy mess. Because it just feels. Because we have cared so much for these lads and we see it reflected back to us.
Virgil van Dijk collapses when Divock Origi scores. He just hits the deck. It was bedlam, it was pandemonium and when it finished all I saw were people in tears and I now know that Virgil would have been in tears too but he has to be the grown up, he has to see it out.
The final whistle sounds and Jordan Henderson falls to his knees, head in his hands and while his face is hidden he is just shuddering, shaking. The release and the relief breaks through in sobs. I can't stop thinking about it, what he has been through and what he has achieved and what failure would have done to him this time.
I see Dan Morgan who got a grip of me last year after Kiev and I collapse onto his shoulder. Everywhere there are faces moist with sheer delirium, sodden with delight.
What's astonishing about all this is that I expected to win. Expected Liverpool to be better than Tottenham. But the game was an absolute dog, defined by the early penalty and then the tension of it was everywhere. It was in every pass. Liverpool had suddenly so much to lose. They had been favourites, they had the early goal, they are the better side.
The second half killed but for the first half of it Tottenham couldn't land a glove. There was a flurry of half chances for both sides after Milner put an effort wide, and just when Tottenham were maybe turning the screw Divock Origi turned the ball home and there was carnage and we were out of purgatory and into euphoria.
Sadio Mane had been the best outfield player. Strong and precise and makes other forwards look strangely average. Divock had been frankly rubbish. Gave it away cheaply. But there he was again. Yet again. He has a claim to have had a better season than many true Liverpool legends. And now he is one, a legendary figure in this journey which needed the denouement it got.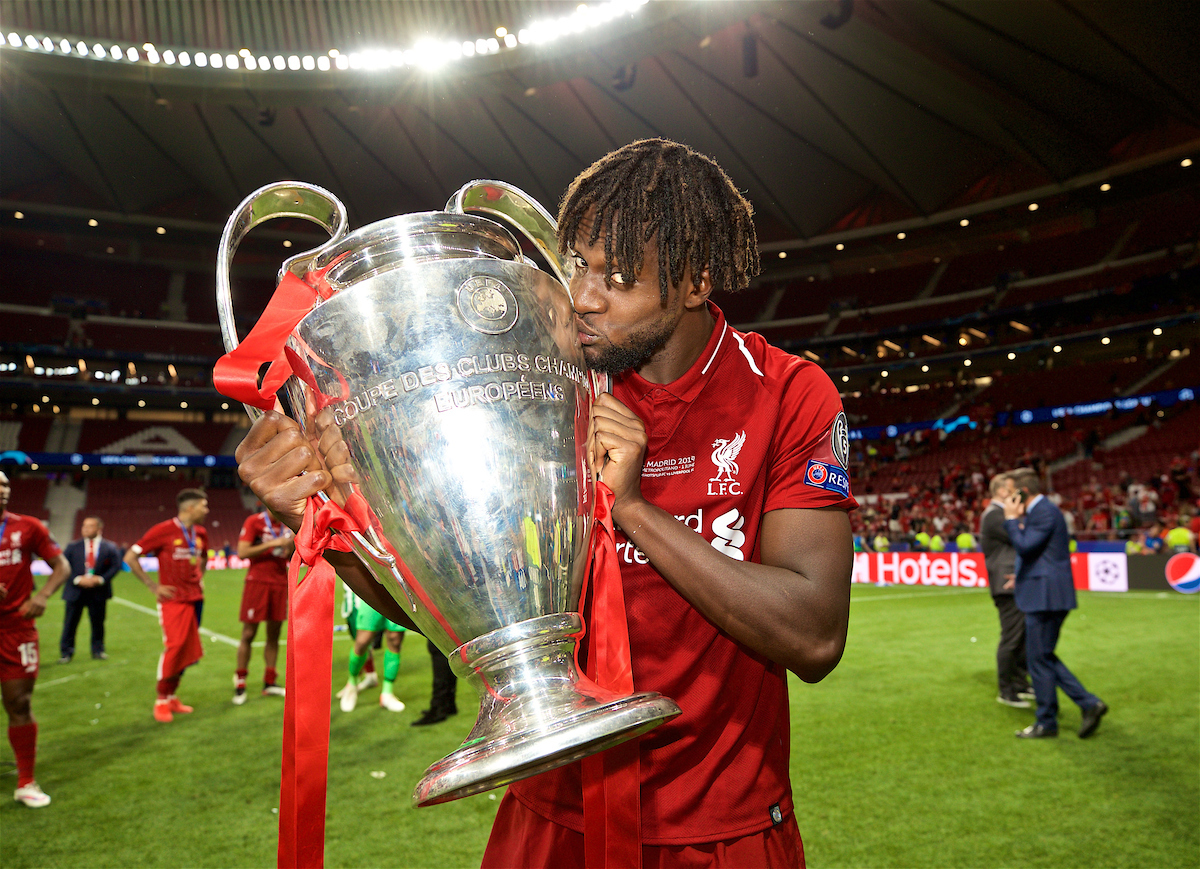 Pound for pound, time on the pitch no one has a better massive goals to minutes ratio for The Reds I can think of. Build him a statue now. For providing Liverpudlians around the globe with massive relief and boundless joy.
But without a single doubt man of the match has to be the goalkeeper. Alisson stretches and shines where previous Liverpool goalkeepers in this game have given the whole thing up. He makes it look effortless and shot after shot in the second half of the second half. He ensures the half chances are left exactly as that – half chances. His positioning and focus is tremendous.
These two – Divock and Alisson – embody what is so good about the job Jürgen Klopp has done. Origi should theoretically be an outcast, someone just to improve upon. Instead he shows what some belief and fantastic coaching in the right environment can do.
Alisson shows what investing big can do as well. But investing in personality along with talent. We have so much emotion, so much cascading love and care that sometimes we just need someone to be very sensible indeed. He is just the very finest and he helped enormously on the night without being truly brilliant.
Expecting to win is something but living that win was something else entirely. Their concerns are our concerns, their dreams our dreams, their needs and wants our needs and wants. What they deserved we deserve. We are as one with them because of the love, because of the care but that second half hurt so much. Craig Hannan had to ask me to stop saying the time, every minute counted.
Winning was everything today. It's nice to be nice and it's good to play well but winning was absolutely everything. Coming second is not who we are, who we have been and who this team has become. And yes that hurt this season.
Liverpool got the points and played the football of champions but weren't able to lift the main thing up domestically. They needed to be the winners, the fuck-off winners of a major trophy. Not winning the league hurt but tonight nothing hurts and everything is wonderful and Paul Senior turns up and now I am shuddering, shaking, head buried into his shoulder.
I told you. I can't stop crying.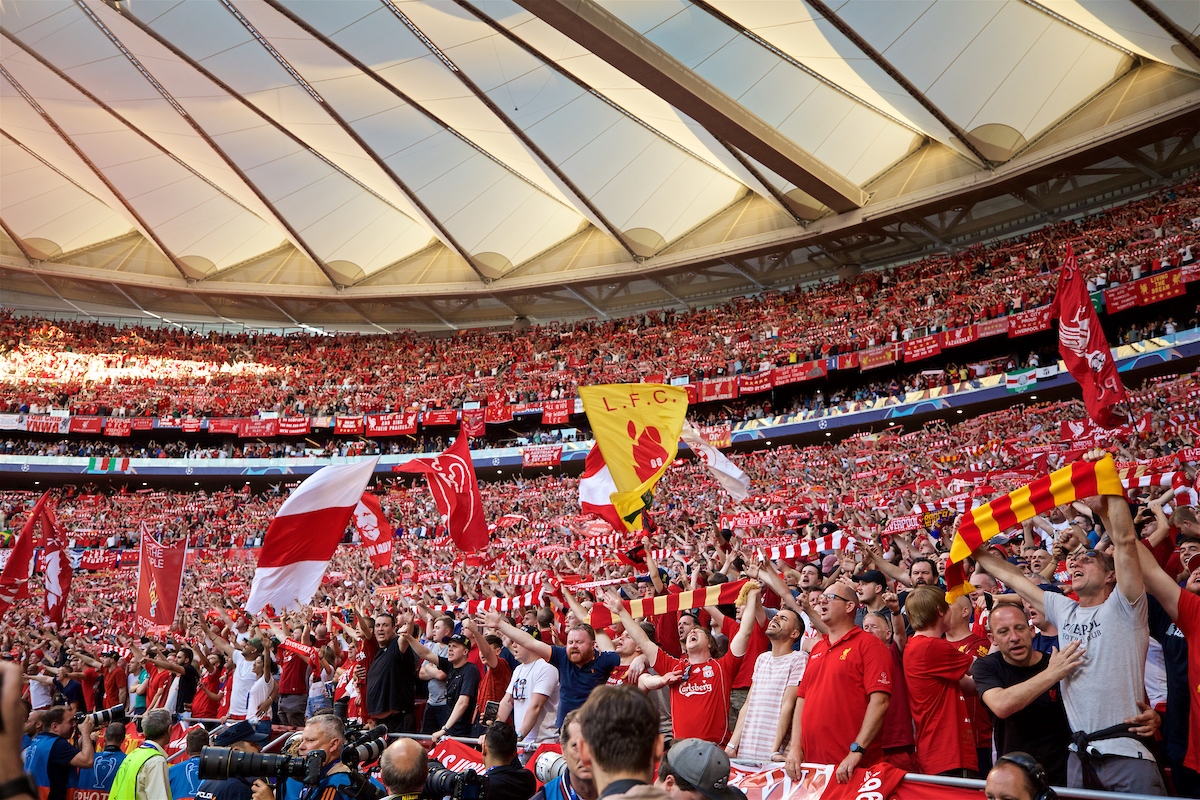 In a good season you get to fall in love with them, go on the journey and live with them. This has been a great season. And this is sort of the last time we watch them.
There's Daniel Sturridge doing the arms – the magnificent bastard; Dejan Lovren going bananas; Divock being Divock. Adam Lallana the first to go to Henderson, to pick him up, to see his cheeks drenched. They all play their part, play a part in the chapter we have just seen which adds to the tapestry which is this football club.
To all the boys I have loved before. To the boys I will always love. For the journeys we have shared with one another, I have an endless loop of people I need to hold and to sob on the shoulder of. This is a love song. And you know who you are.
Saw Fuad coming out. Saw Phil Blundell in a boozer. Can't wait to see Steve Graves, can't wait to be in Glastonbury Tuesday with Ben Johnson. Can't wait to watch Sadio Mane and Mo Salah play football for us again. Can't wait for what happens next. The journey doesn't stop.
Elsewhere you will get the calm analysis. Jonathan Wilson and Michael Cox will speak some sense. Barney Ronay will be wry. Rory will be different class. Me? I just want to snog the face off you and off the the Liverpool players.
Thank you for coming here and reading these words. In a sense this is sort of the end of a bit of storytelling but the journey doesn't stop. All of this has happened before and all of this will happen again. You are here because you care, because you love. This is a love song. And you know who you are.
Jordan Henderson on his knees, Sadio Mane with the trophy. Loving life, loving Liverpool. The kings of Europe. Adore them.
I can't stop crying.
"LIVERPOOL HAVE WON THE EUROPEAN CUP.

"These are the best moments of all of our lives." ❤️

🗣 Subscribe for all of our reaction as The Reds are crowed European Champions for the SIXTH time 👉 https://t.co/XZAK9veWt7 pic.twitter.com/le8ythbzm8

— The Anfield Wrap (@TheAnfieldWrap) June 1, 2019
Recent Posts:
[rpfc_recent_posts_from_category meta="true"]
Pics: David Rawcliffe-Propaganda Photo
Like The Anfield Wrap on Facebook