BY now we know what makes this Liverpool side special.
It's the spirit; the ability to bounce back, to dig deep – to find a way when all looks lost. It's got all that by the bucketload.
It's a trait that goes against the natural instinct to think the worst; to accept your lot, to wave the white flag. We feel pain and remember pain. But the absence of it barely registers. Our brains are hardwired to negativity, and we remember bad experiences more than good ones.
It's why so many predicted a tough slog for Liverpool post Kyiv. It's why many think the league campaign just gone was all or nothing and The Reds will now fade away.
Yet this side, this squad, this group and this manager has something special that marks it out from others. And it's not all measured in goals, points and clean sheets. There is a refusal to lay down and accept their lot. It keeps on climbing from the canvas like Rocky Balboa. Only this fight is real.
They are, as Jürgen Klopp put it, "fucking mentality giants" – a team with "big heart and football skills".
Walking tall among those giants is Divock Origi.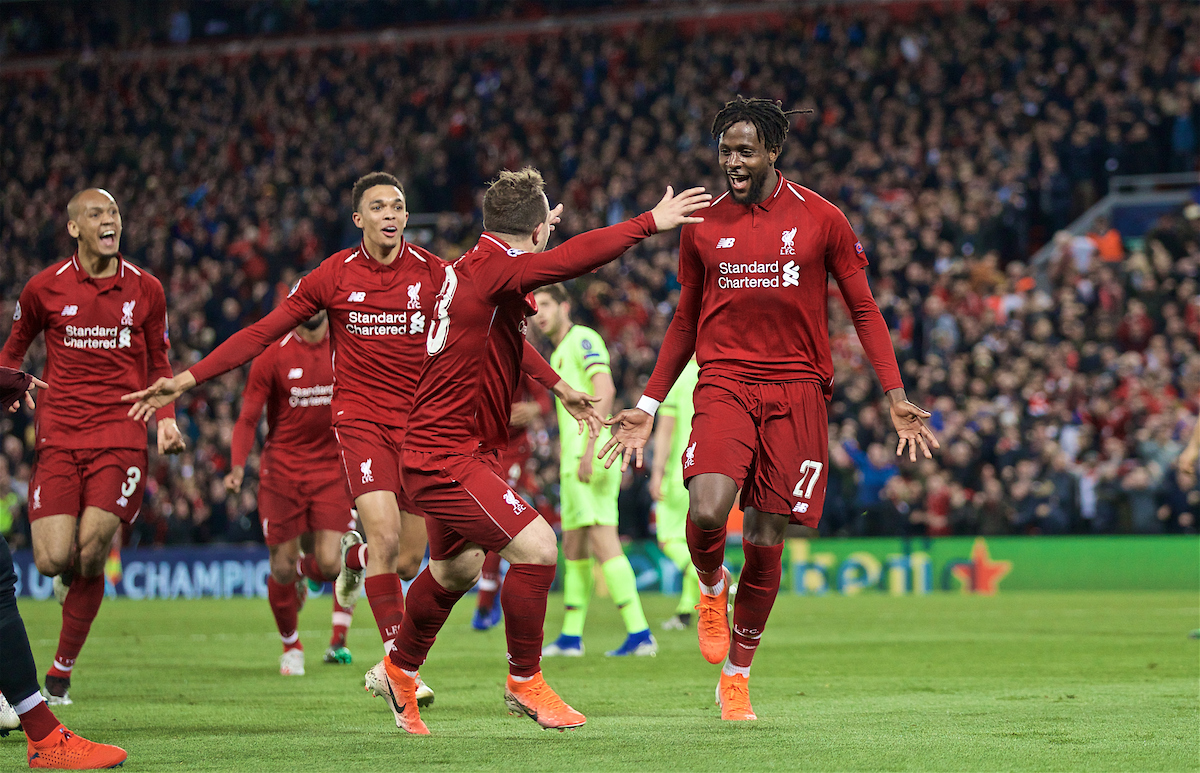 The Belgium international's sunshine moments of the 2018-19 season are easily recalled – the slapstick Anfield derby matchwinner, the crucial goal at Newcastle United and the double in the battering of Barcelona chief among them.
Yet perhaps what doesn't come so readily to recall is Origi's journey to making those moments happen. Football is in your face 24/7. And if a footballer isn't part of it, he is easily forgotten.
Take that heaven-sent headed winner in the 96th minute versus Everton for example. You could say it was an easy enough goal to score – simply a case of following the ball in and heading home from close range, as the calamitous madness of Jordan Pickford's brain fart played out in front of his eyes.
Yet to even be on the pitch that day was a mark of the man. It was, after all, his first appearance in the Premier League for Liverpool in 16 months.
In between times there had been a miserable loan spell in the Bundesliga, where he managed just six goals for relegation-scrapping Wolfsburg, followed by a clear willingness from Liverpool to sell him, with Origi said to be close to leaving with Wolves, Everton (ha!), Crystal Palace and Valencia all showing interest.
Instead, he stayed put, worked away, and did enough to demonstrate – mentally and physically – that he deserved to be on the bench that day. And the rest is a glorious bit of Goodison Nark that will be forever be recalled to smiles all around in red quarters.
Further, this was some real comedic karma. Because perhaps what has also been lost in the mists of football time is where Origi once was in terms of his status and standing at Klopp's Liverpool.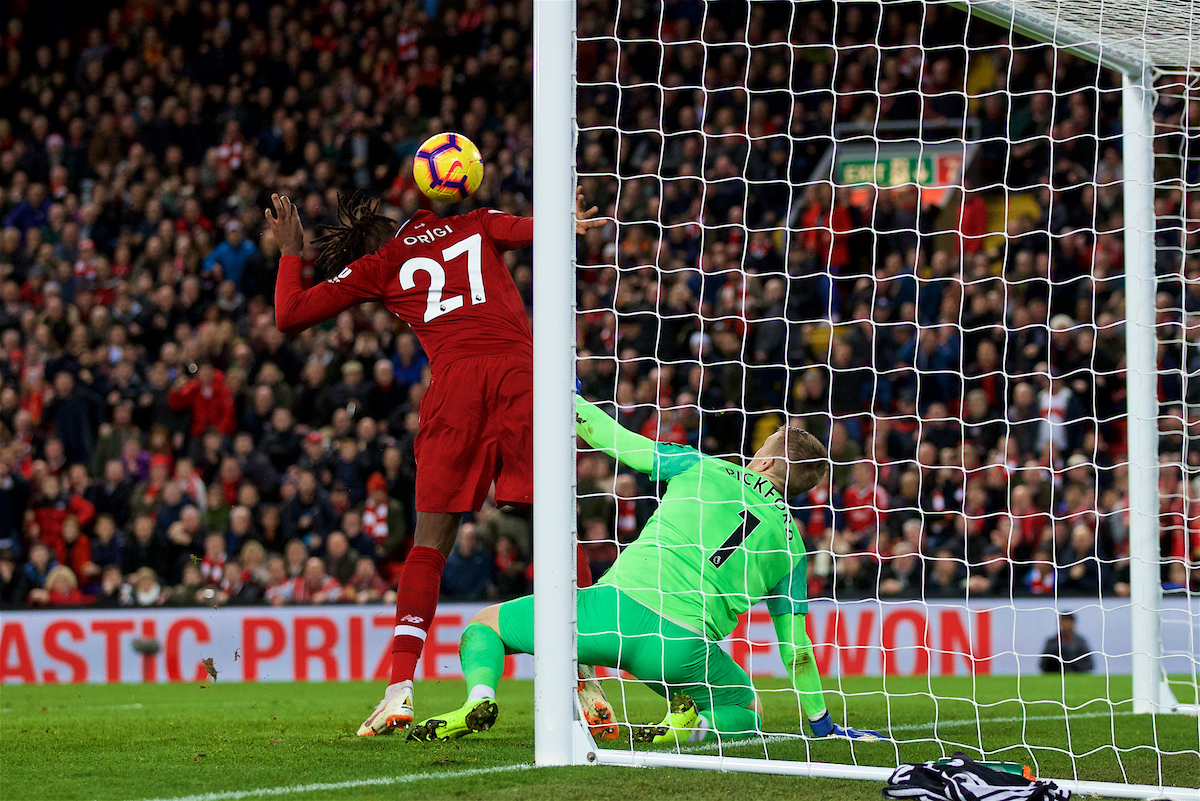 The £10million signing from Lille, Belgium's youngest World Cup goalscorer, was never given a Premier League start by Brendan Rodgers in their short time together and many wondered if he would make the grade, particularly after he was named in a "worst team of the year" by L'Equipe for his performances in his final season in Ligue 1.
Yet he quickly became a favourite of the German who succeeded Rodgers. Klopp even revealed he had tried to sign Origi at Dortmund and there were early signs of promise when he hit a hat trick at Southampton in a 6-1 League Cup victory, his first goals for the club.
Origi, now bulked up on the instruction of his manager and keeping Daniel Sturridge out of the side, went on to be a stand-out performer home and away against Borussia Dortmund in the Europa League quarter-finals of 2016, opening the scoring in the Westfalenstadion and replying to two early goals to herald a Liverpool recovery at Anfield.
From there a potential starting spot in a major European final at club level and a European Championship with his country were on the horizon. Everything was clicking into place.
Then came Everton's Ramiro Funes Mori, who had other ideas, crocking the striker with an x-rated red card "tackle" and sealing his place in the hall of shame by clutching the crest on his shirt as he left the field, as though some fantastic deed had been done.
"I was close to achieving a very big thing but then the injury comes," Origi later said. "These are things you cannot predict."
To return to the theme at the top of the piece, that must have been a huge psychological challenge. Not only to bounce back from missing out but also to fight off the thoughts of what could have been.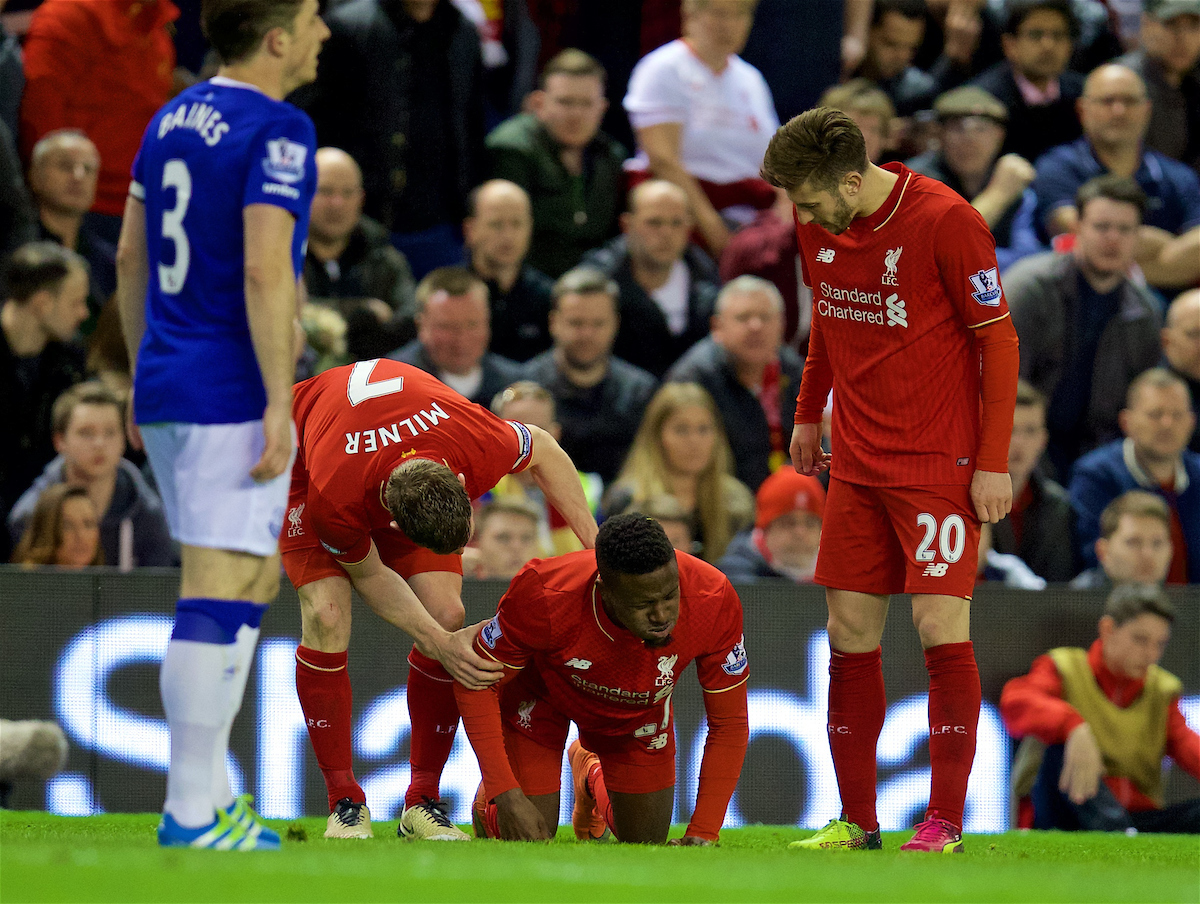 Many footballers have spoken of the difficulties of fighting back from injury, yet it remains an issue given at best cursory thought in the race for screaming 70-point headlines, tattle-packed yellow bars on Sky and baiting banter dressed up as analysis online.
In the meantime, during the darker days, Origi has watched Liverpool develop from a side slugging it out for Europa League glory to one qualifying for back-to-back Champions League finals and one that once aimed for top four to one that pushed every step of the way for the title.
More pertinently for the 24-year-old, an established front three has also developed, limiting opportunity but also setting an unbelievable bar to attempt to leap over every time he takes to the pitch.
All this is pressure. All this could breed doubt. With the magnification of every move so intense in top-level football, being consumed by worry must be a very real threat. What if you get a chance and don't take it? What if an opportunity arises and you fail to perform? Can you really cut it at this level? Do you truly belong here? And so on.
Psychologists have detailed what they call Imposter Syndrome – a pattern of thought that consumes individuals who constantly doubt their accomplishments and fear being exposed as a "fraud".
In the cut-throat world of football, it must surely be prevalent.
Origi, though, enjoys reading about psychology himself. Perhaps it's helped him on his journey from the player who shined so young at a World Cup, to the forgotten man of football and now through to cult Anfield hero of 2019.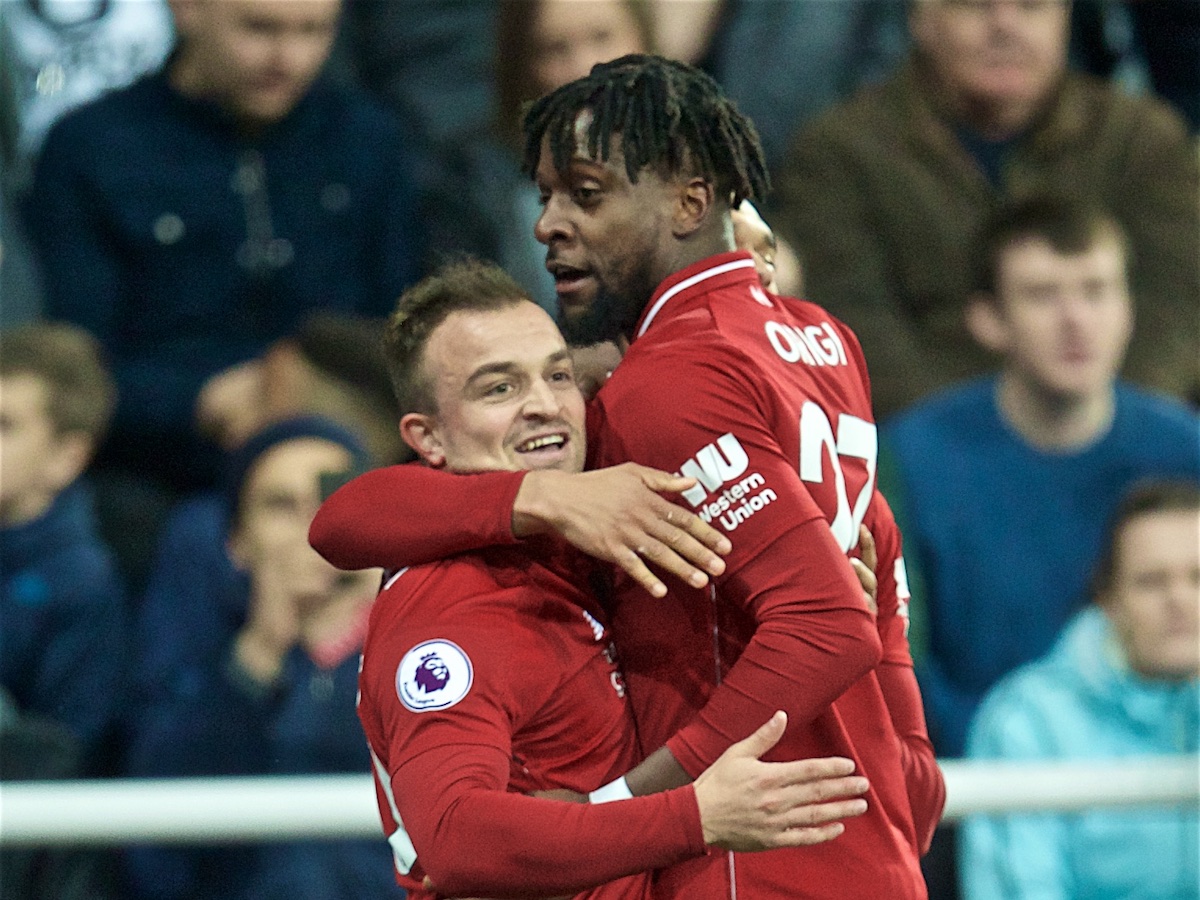 It may also mean he accepts his situation better than some. With football at the top level now firmly established as a squad game, Origi may be comfortable with being at a club like Liverpool and contributing what he does.
The norm has always seemed to be to expect first-team football or agitate for a move. Yet, as his father Mike has said: "He has seen the difference between Liverpool and other clubs and will obviously know that he has to fight hard to remain in Liverpool, which is a bigger club."
If so, good on him. His attitude has been right, his commitment spot on and he's proved his worth once more. Talk is Origi has earned himself a new contract after six goals in 20 appearances this season.
After Liverpool shook the world with a 4-0 victory over Barcelona at Anfield, Origi said of his second goal from Trent Alexander-Arnold's crafty corner: "It is the mentality that made the difference."
The same could be said of the revival of his career in red.
If Klopp comes calling in Madrid, he knows his number 27 will be ready and raring to go.
"To get 97 points and reach another Champions League final after what happened in Kiev, Liverpool have done so, so well." 👏

🗣 Listen to this week's FREE Anfield Wrap show, looking at The Reds' road to Madrid, here 👉 https://t.co/4PHZDcYGAe pic.twitter.com/ZVMZE2AT5E

— The Anfield Wrap (@TheAnfieldWrap) May 20, 2019
Recent Posts:
[rpfc_recent_posts_from_category meta="true"]
Pics: David Rawcliffe-Propaganda Photo
Like The Anfield Wrap on Facebook