WHAT to say? Where to start?
They're always the dilemmas.
When you're tasked with writing something after a night like that they're always the first questions.
I wrote last week about hope. Many of you who have followed me on these pages for a while might have expected nothing less.
So, what now?
After a sobering result away at one of the giants of European football, what now? Do I still talk of hope, belief and faith, or do I write about fear, anguish, pain and despair?
You might expect the former, so let's start with the latter.
The pain of watching your side stand toe to toe in one of the great arenas of European football, only to fall a goal behind. The anguish of witnessing a relatively comfortable, dare I say dominant, performance only to see your team slip further.
The despair of watching the greatest player of all time do what he does as though it's PlayStation football to seemingly put things to bed.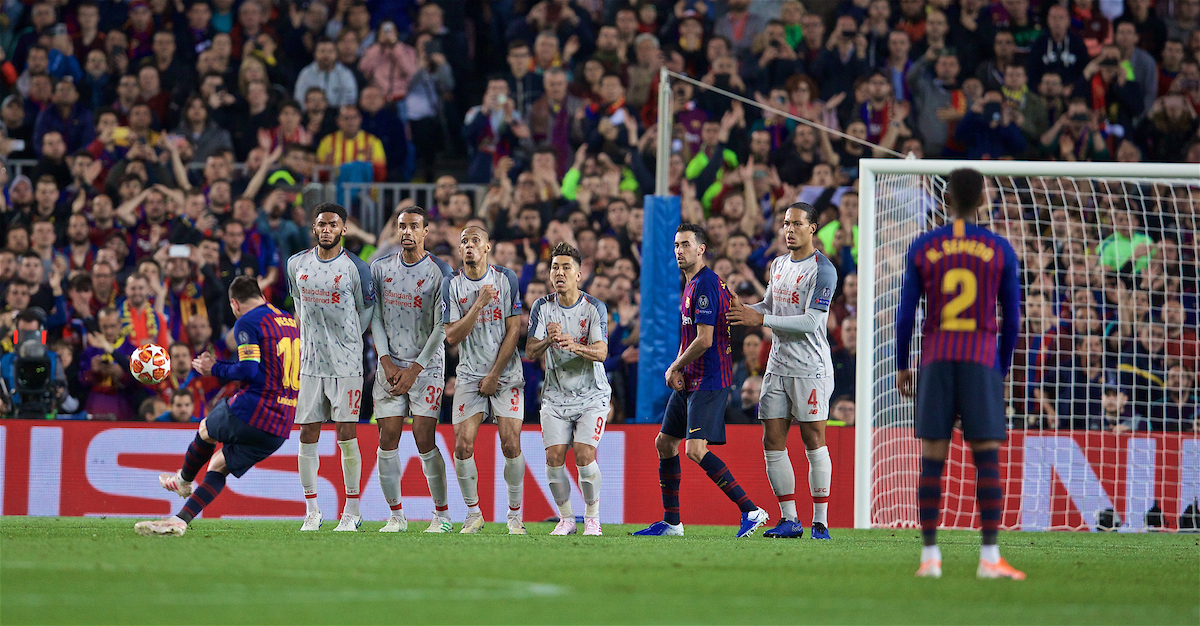 We seem to live in a world filled with pain, anguish and despair.
A lifetime of fear, of being reluctant to go all-in because of the risk of what happens if we fail. When we fail.
We will fail. We all fail. The only thing each and every one of us on this planet has in common is failure. The most successful human you know in any walk of life is only succeeding a fraction of the time they're playing whatever game they play. Whether it's football, business, entertainment or life in general, our success rates are relatively low.
We live for the highs. For the moments. For the small wins.
We live in a world in which nothing can be guaranteed. Regardless of our effort, our performance or our desire, we cannot ever know for sure that we'll succeed.
That's the price we pay for choosing to play the game. Whichever game we opt for.
As I left the pub after watching the Barcelona game with Ben Johnson, of these pages, we questioned whether this is even more than a game we choose to play.
The new club commercial motto is "This Means More". At first glance, a capitalist slogan designed to extract more funds from the pockets of its army of worldwide supporters. But maybe even that slogan goes deeper than first impressions.
Many of us have turned our backs on traditional religion. We often mock it. We can't understand those who still choose to follow such an irrational path based on blind faith. Of charismatic leaders, places of worship and tales of miracles from long ago.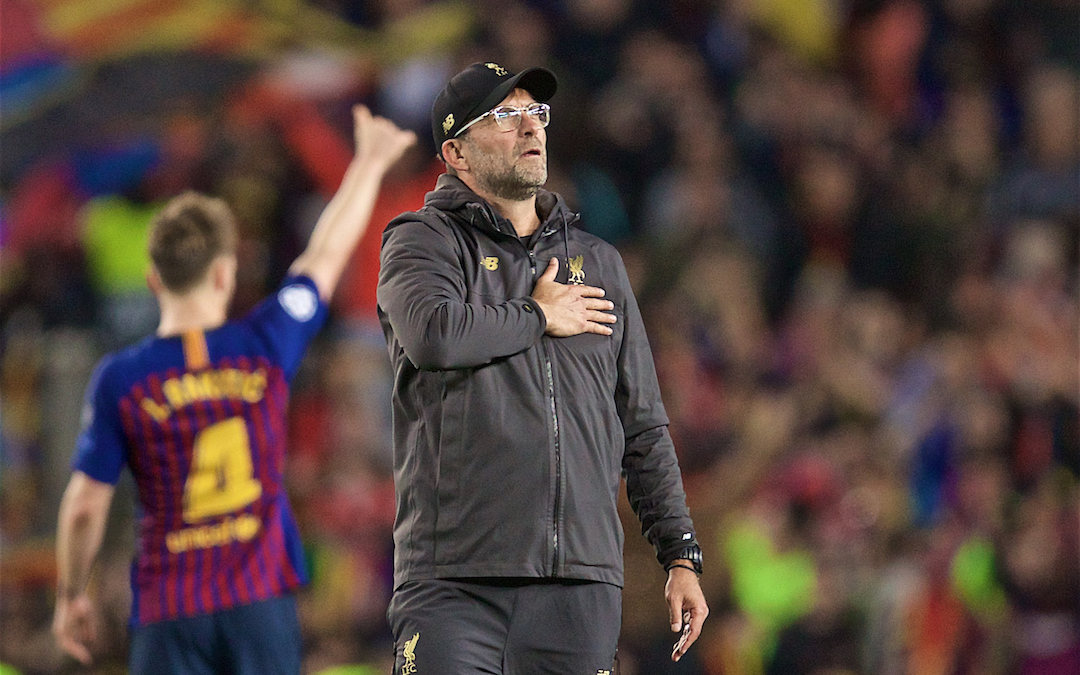 Yet here we are. Dedicating our lives to something beyond our control. To an institution that started long before our time. To hymns and prayers and gods. To cathedrals at home and abroad.
We follow it blindly and we give whatever meaning to it we need to give. Many other humans think we're insane. They don't understand. We have rituals and rites and we stick rigidly to them because they help to dictate fate. Until they don't, and we change them. Switching our drinks, our locations and our underpants hoping to influence a random series of events.
Many would say we're crazy. The craziest of all of the religious followers. Spending thousands of pounds in pursuit of heaven. Of bliss. Sacrificing relationships, straining home lives and indoctrinating children.
It's insane.
Yet it's perfectly rational.
Faith is a matter of choice. We all get to choose. We all get to believe whatever we want to believe. And, whatever we choose, there will always be fear. There will always be pain and anguish and despair. Some people think the ultimate desolation is being banished to hell after death. Others think it's being forced to watch Everton every week.
But whatever you choose as your faith, as your religion, remember it's your choice. You can stop whenever you want. You can turn your back and walk away.
And maybe that's what you'll choose now. With three games left, maybe you'll decide your faith has been tested to its limits, that you can't give any more.
I'll never judge anyone for the decisions they make these days. Once upon a time I did, but I've learned that to judge others is ultimately to judge yourself, which can only lead to misery and anguish anyway.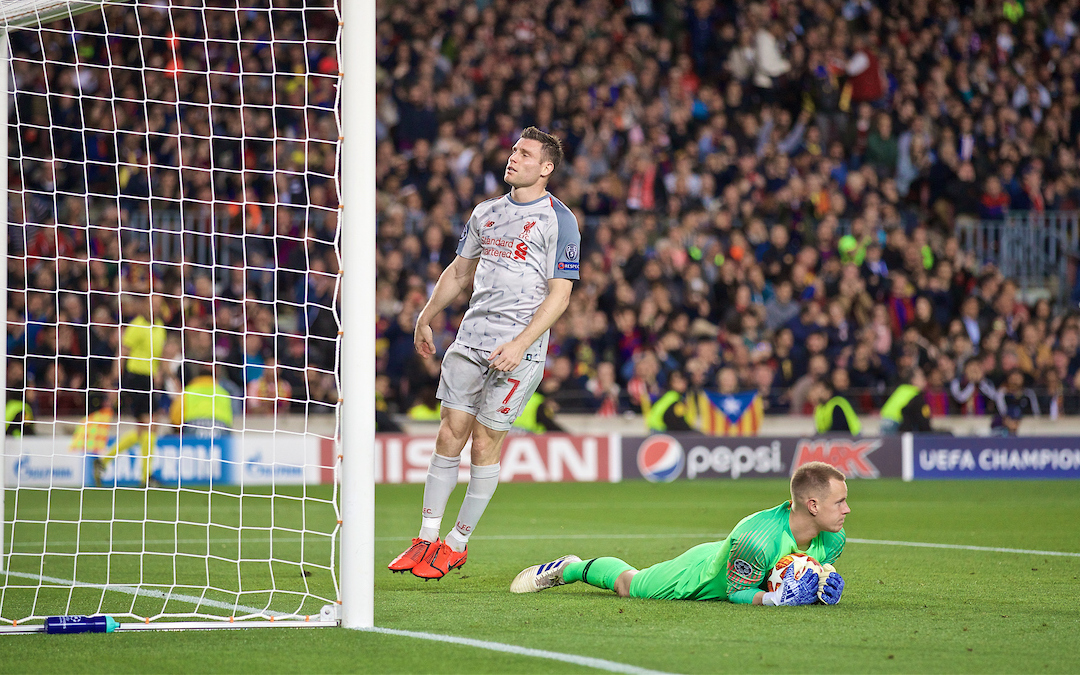 We must all choose our own path. Our own way to get through this world.
Pain, fear, anguish and despair will always be a part of whatever route we opt for. But we also get to choose the other side. To carry on believing even when all hope seems lost.
Isn't that ultimately what faith is about? It's easy to believe when things are going our way. It's easy to support when it looks as though we'll end up on the winning team.
The real test in any faith is when it looks as though all is lost. Do we choose to continue to believe or do we walk away and wait for a brighter day?
We've been here before. Many, many times. In football and in life. I've come to love these moments. To revel in the times when it seems as though there's nothing left to play for.
They're my favourite times because, without them, we never get the true glory. We never get to say we walked through the storm with our head held high, and we found the golden sky and the singing lark.
I've learned to love the pain. To not only endure the darkness but to enjoy it. To remind myself that these moments are the ones that they write about in the history books. When the fighter was on his knees seemingly without hope, only to rise from the ashes and produce something only otherwise seen in Rocky movies.
To take a deep breath. To compose myself. To assess all that is around me and to analyse what's next. Where is my next step? My next tiny move forward. Because if I can make one move forward I can make two. If I can get back up from my knees, dust myself down and choose to try again, I can still succeed.
I've often been told over the years that no matter what happens I always come up smelling of roses. I used to just accept it through gritted teeth. I don't anymore.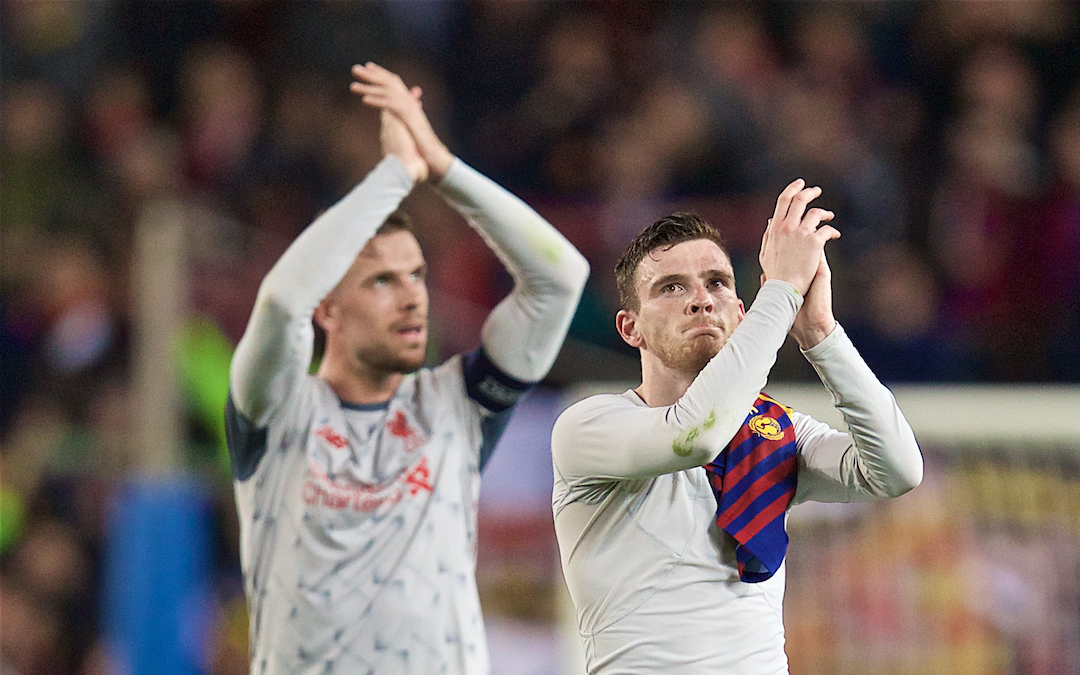 Now I make a point of saying that it only looks as though I always come up smelling of roses because when I'm lying in the dirt for days, weeks or months on end I never accept my fate. I never give in. I never choose to stay lying down. I always get up. One more time. One more step. One more push.
We'll always come up smelling of roses eventually because we'll always stand up. Never giving up hope. Never leaving each other behind. Stand up. One more time, every time. And once you're up, help those around you to their feet. One by one, an army of believers.
We might not ultimately win in the way they tell us winning has to be done but, as far as I'm concerned, winning is about always standing up one more time. To infinity.
I used to question how much I needed to put in before I'd win. But now I know the answer. There is no limit. You just keep putting it in and keep moving forward as best you can, until there is no time left, whether you win in their eyes or not.
And now that means Newcastle on Saturday night. Beat them. Make our whole world about winning one game of football, which gives us a platform to win the next.
Beat Newcastle on Saturday night and watch Brendan Rodgers and Jamie Vardy stun the Etihad on Monday, then roll up to Anfield on Tuesday in a whirlwind of passion, fire and belief. In a thunderstorm of electricity the likes of which they've never seen before.
Can this football club win 3-0 at home in a European Cup semi-final second leg?
This football club can do anything.
This team, these lads, this religion. We're capable of miracles. Of turning water into wine. Of making the blind see and the deaf hear.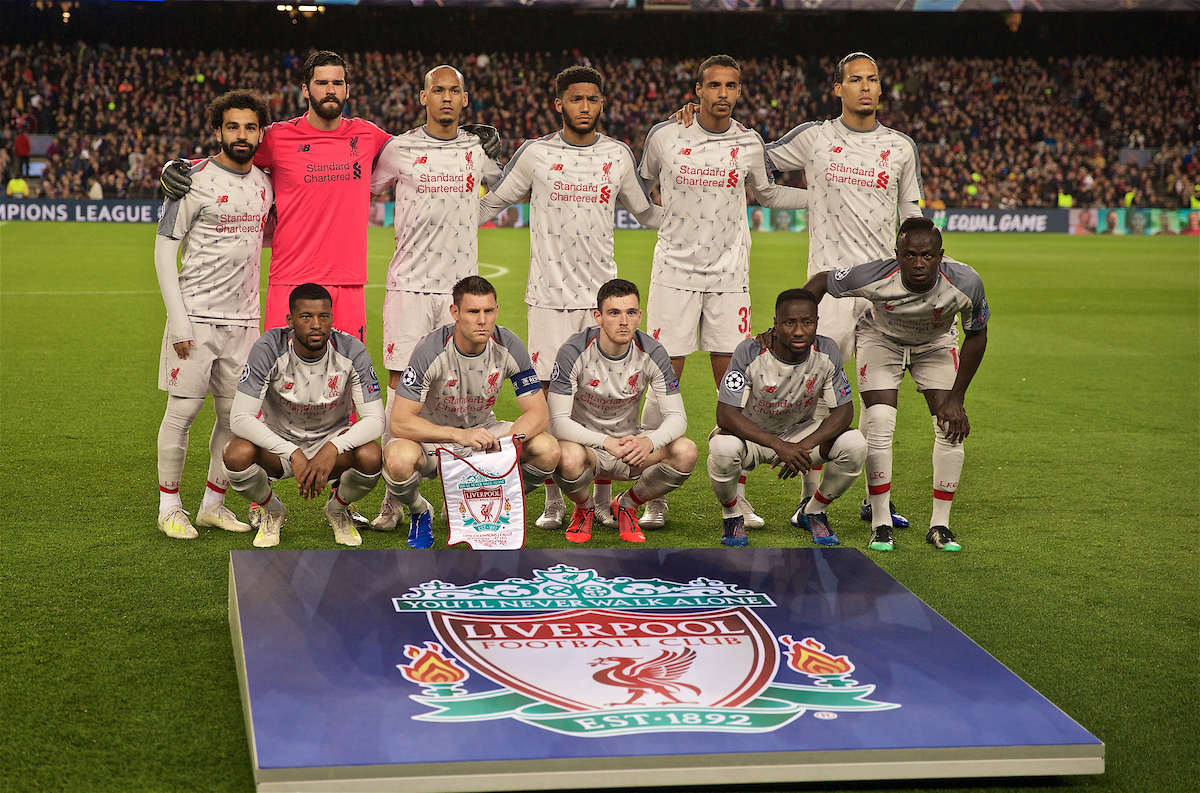 I would no longer dare to say what you should do. We must each choose our own path for our own reasons, and reconcile whatever we choose with our own conscience.
But I can tell you what I will do. I will keep believing. There are only three games left of this glorious season. Three games. If one of those games becomes a miracle to tell our grandchildren about we get a bonus fourth game, but there are only three guaranteed.
I will relish every minute of every one of them. I will soak up this incredible football team and be grateful for what I've seen, regardless of what happens next. I will pray to the footballing gods that we beat Newcastle and pile the pressure back on Manchester City. I will light candles at my Brendan Rodgers shrine and hope for a miracle.
Then, regardless, I will go to Anfield next Tuesday and pay homage to this unbelievable football team that has given me so much joy this season.
I will go with pride and belief. I will go knowing that if any side in the world is capable of destroying Barcelona it's this one. It's this club in these colours with these followers. I know if we score one we can score five. I've seen it before. I've watched great sides crumble and I'll witness it again.
The last miracle was always the biggest until the next one comes along. It's time for a new chapter to be written in the folklore of this great institution.
I will believe until the very end. And, whatever happens, I will start believing again after that, because that's what we do.
We dominated a game in the Nou Camp with a centre midfielder playing upfront and could have scored five. Let's see how they handle a wild Anfield under the lights with our full strength forward line and the power of 50,000 lunatics behind them. It's not as though this Barcelona team hasn't already thrown away such a dominant lead in recent history.
This is the moment we've been waiting for. The rope-a-dope. Bent over in pain, suffering. Our opponents smiling at the cameras thinking it's all over, only for us to regain our composure. To stand up tall one more time. To fix them in the eyes and remind them that to beat us they'll have to bury us.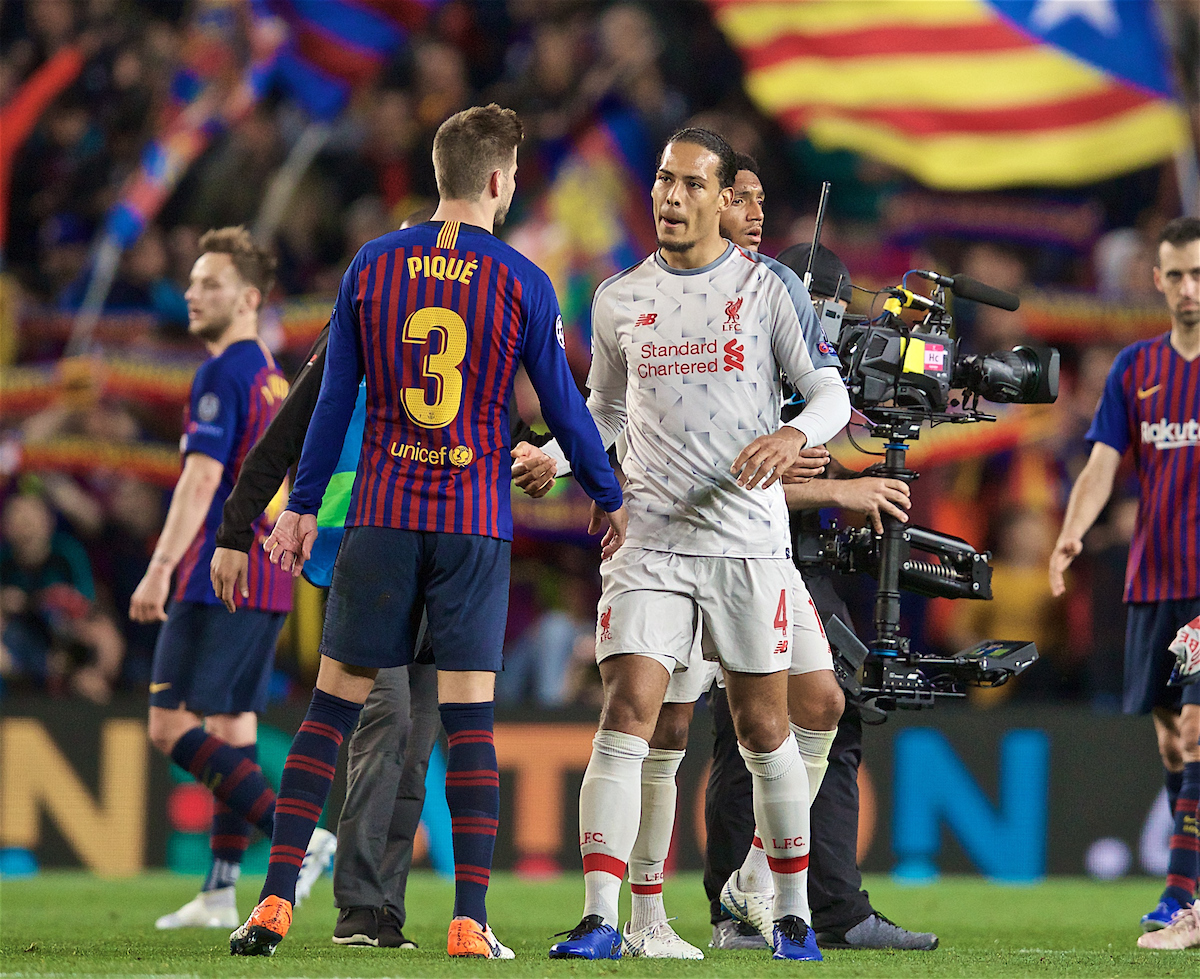 There are times in life for composure and grace and harmony. For humility and calm. But I've realised in recent months that for the world to be in true balance, there are also times for passion and fight and defiance.
For never giving in, no matter what. For standing up as tall as you're capable of, taking one last deep breath and showing the world that you will not be beaten easily. Of fighting for the things you love and standing alongside the people you love.
Now is that time. One last push. With everything we've got for three more games.
Beat Newcastle then destroy Barcelona. Then we'll see.
There can be no guarantees, but I will be standing at the end, shoulder to shoulder with those who decided not to turn their backs. Hand in hand worshipping the religion we chose. Singing our hymns and praying to our gods.
Faith, belief and hope until the last moment.
It's the least these lads deserve after everything they've given us.
"Liverpool have lost which is an unusual feeling."

"I don't know whether we're still in this."

🗣 Subscribe for all of our reaction, live from Barcelona, here 👉 https://t.co/sAYhSu6Qag pic.twitter.com/1bgKYBKP9c

— The Anfield Wrap (@TheAnfieldWrap) May 1, 2019
Recent Posts:
[rpfc_recent_posts_from_category meta="true"]
Pics: David Rawcliffe-Propaganda Photo
Like The Anfield Wrap on Facebook