WHAT will you miss when it's gone?
If everything in your life was taken away from you tomorrow, what would you miss most?
They're questions I've been contemplating a lot recently.
For whatever reason, while I was growing up I always thought there was a perfect world that could be discovered if I worked really hard and if I wanted it enough.
A perfect job, a perfect family, a perfect wife, a perfect place to live. A perfect football team to support.
A world in which I would never have to compromise. Never have to choose between the lesser of two evils or the greater of two goods. Never have to miss anything.
Over the years though, and especially during my journey through the past 12 months, I've discovered that there's no such thing as perfect. Everything is flawed. Everything has blemishes.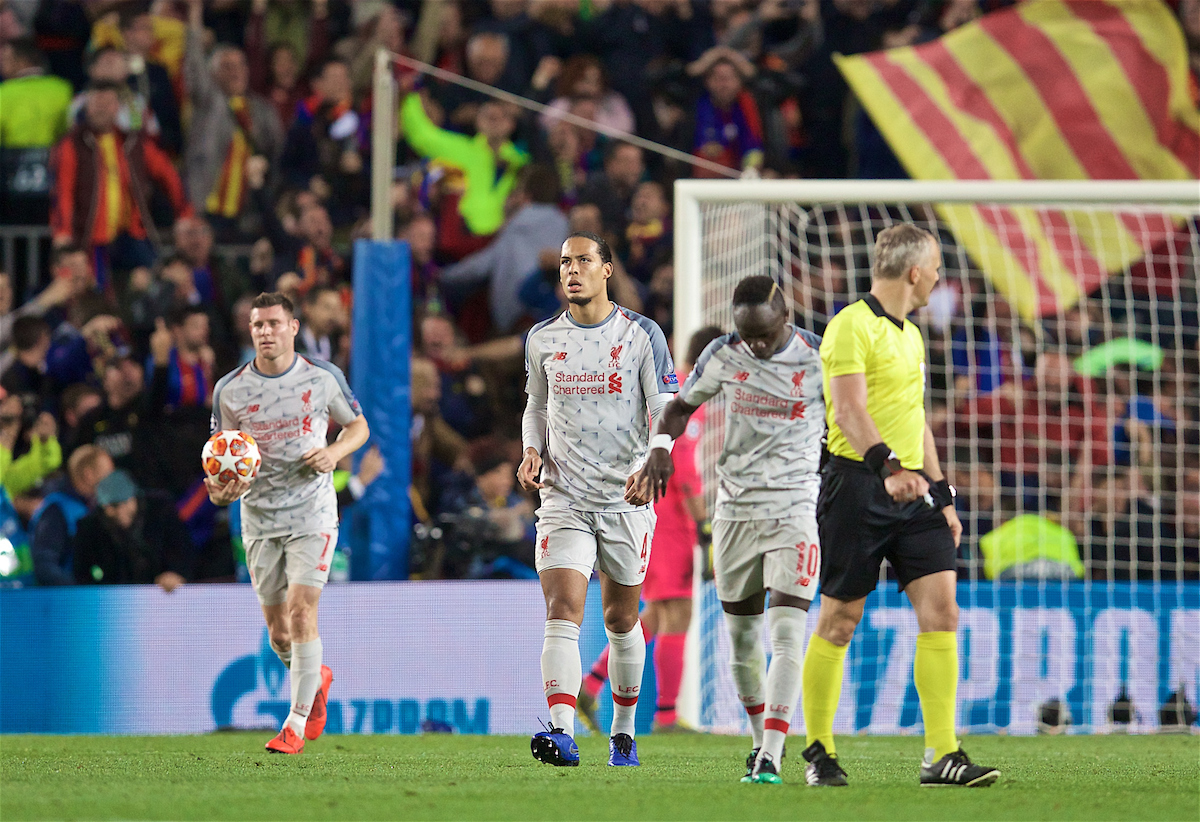 In every aspect of life we have to choose. To decide what is most important. To make sacrifices and make the most of our choices. To miss out on some things in order to experience others.
It's not an easy realisation to reach or to accept. For the little boy who believed in perfection and spent so many years desperately seeking it to suddenly discover that it was a fruitless expedition was a crushing blow. A moment among a series of other moments redefining a life.
What do you believe? Do you still strive for perfection? Do you long on a daily basis, as I did, for a life without annoyance? For a time when every little thing is just how you want it to be?
For a football team without flaws?
It is your answer to those questions that will no doubt dictate how you view the past 10 months.
I don't know about you, but I was taken aback by how crushed I was at realising that we weren't actually going to win the league on Sunday. I had created a story in my mind that the last year of my life, maybe even the last 38 years, had been building to this moment; to this fairytale, Hollywood ending to an epic adventure.
To a time when everything just made sense.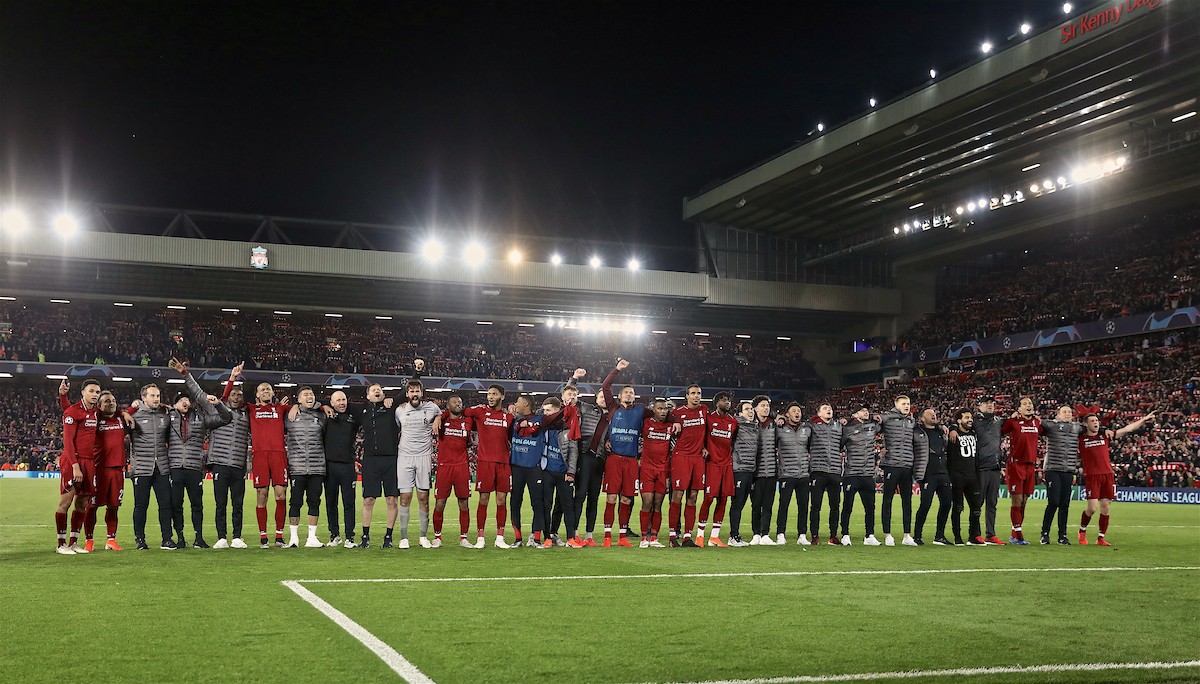 But it wasn't to be and I couldn't quite comprehend how. It took me some time to compose myself. Singing defiantly about going to Madrid helped, but it felt as though it was just a sticking plaster helping to hold back the tears.
I was happy to have it as something to cling onto. Without it I think I might have needed to sit in a dark room by myself for a few days to have some moments of silent contemplation.
Although I'd had time to prepare myself for the possibility of disappointment, I had, instead, chosen to believe in a happy ending. To have faith in a miracle. By putting my trust in that belief, I had no option but to accept the pain that inevitably came afterwards when the holy grail remained agonisingly out of reach.
I could feel us collectively straining every sinew in our bodies grasping desperately at this thing we've wanted for so long.
But we have to accept now it wasn't to be. In the cold light of day, I can accept it's extremely rare for a team to jump from fourth to first in one season. To bridge a 25-point gap in one fell swoop.
This was our first run at this particular hill with this manager and these players, and the fact that we ultimately fell a fraction short will only stand us in good stead for the next charge.
Next time we only have to jump from second to first and overcome a one-point gap. It feels a lot easier to achieve when I look at it like that.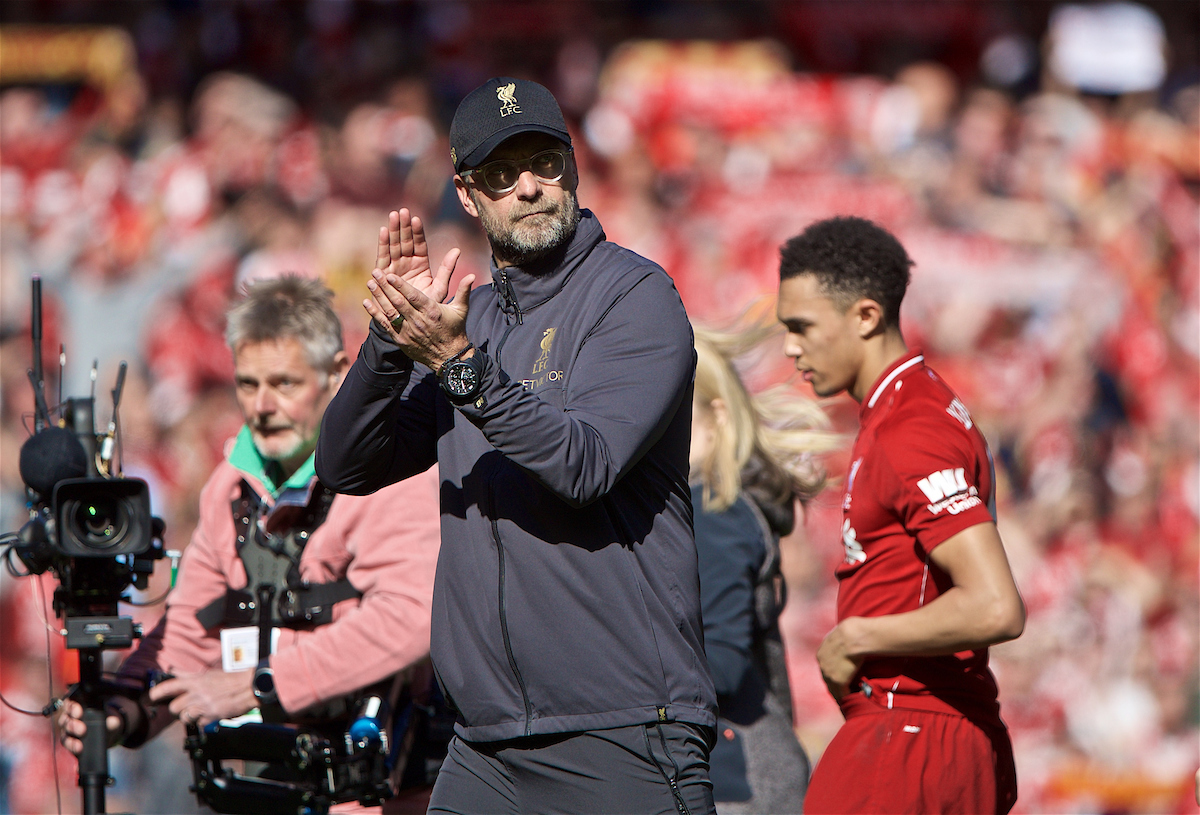 Before then, and before we turn our attention fully to yet another Champions League final, all that's left is to decide how we choose to interpret what we've just witnessed. To process our emotions and untangle our thoughts.
Thoughts are one thing I've never had a problem with. I could always think my way out of anything and convince you to come with me using tricks of the mind usually only reserved for magic shows. But emotions were another matter. A world largely detached from me for reasons too numerous to go into here.
So, as difficult as it is to admit, something else I've learned in recent times is that it's OK to be sad.
It almost seems crazy to say that, approaching my 40th year, I've only recently started to really learn about allowing myself fully to experience and express certain emotions. But when you stop to think about the world many of us were raised in it's no surprise.
A land in which we often tell children not to be afraid, not to cry and not to be sad, usually for fear of how it makes us feel when they do any of those things.
A universe in which we learn to suppress our emotions in order to fit in or be cool or, in the case of a large proportion of men my age and older, to make sure we can't be accused of being anything other than a man's man. To carry the weight of the world on our shoulders and never complain.
Yet all it does is lead us to continually tell everyone that we're OK. We're fine. We're just a bit tired. Or, even worse, we're fantastic, we're fabulous or we're on top of the world, when in reality we're anything but those things.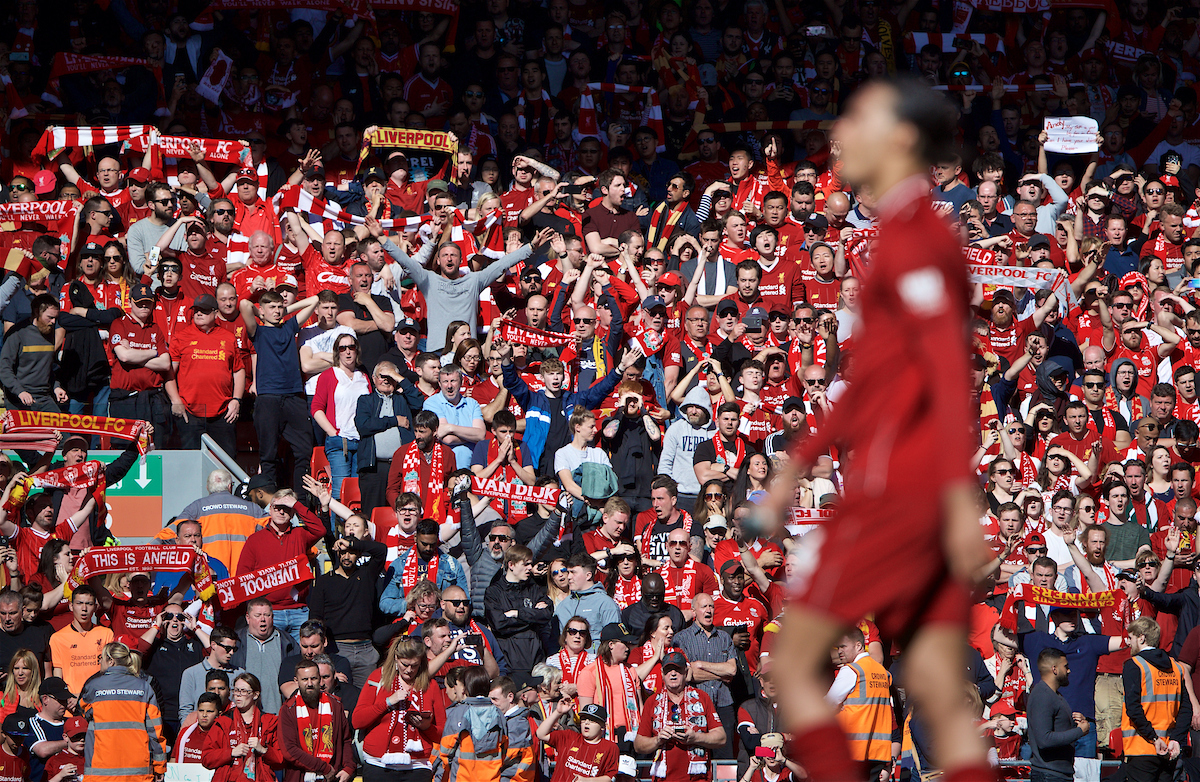 When, really, we just feel sad. Or disappointed. Or a bit angry.
We feel let down, afraid, frustrated, anxious or just confused about everything that's happening and what we're actually doing with our lives.
And for the first time ever in a football sense, I'm happy to say that I know I'm just a bit sad. I wanted desperately for us to have the happy ending we all craved and it didn't happen, which makes me feel sad. Not angry or depressed or resentful, just a bit sad.
And that's OK. I might be a grown man and this might seem like a pointless pastime to focus part of my life around to many of my fellow humans, but I love it and when it goes wrong it's OK for me to feel a bit sad about it.
Something else I learned during the last year, though, is that there's often room for more than one thing in life. More than one emotion, more than one explanation. More than just black or white, right or wrong, good or bad.
It led to me often telling people over the past few months when asked how I feel that I'm actually happy sad. It received confused expressions from people when I first coined the term, but then I explained that I am happy in one way for everything I've experienced, and simultaneously sad in another that the experience is now ending.
Happy to have witnessed one of the most joyous, exhilarating, enthralling football teams to ever grace the colours of Liverpool Football Club, and at the same time sad that it's almost all over and those glorious bastards didn't get to lift the league title they deserved.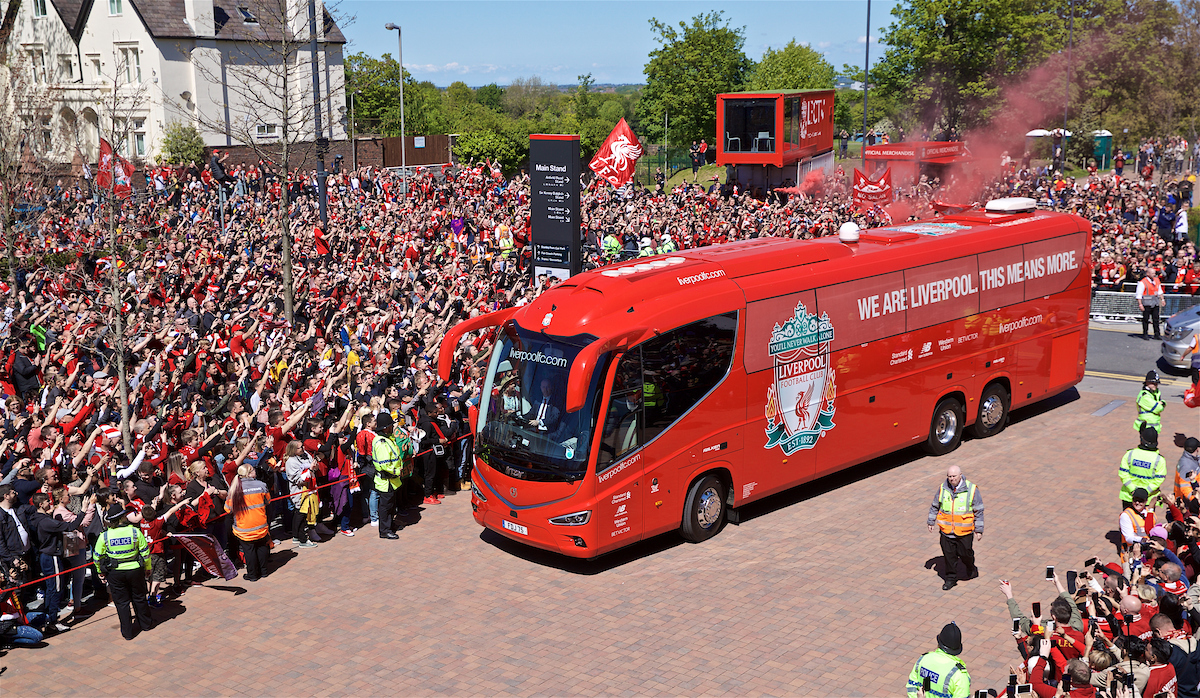 Happy sad.
How do you feel? When you allow yourself to just stop for a few minutes and think about it all, how do you feel about what we've been a part of?
Whatever it is, just remember it's OK. We all experience life in different ways. We all see the same events and interpret them through our own lens. There is no right or wrong here.
If you are one of the supporters tormenting yourself over dropped points at home to Leicester or draws away to Everton and Manchester United, I'd just urge you to remember all of the points we won that we had no right to.
Divock Origi 90+6 and Tottenham Hotspur at home spring to mind. Manchester City also failed to win at Anfield only because of a horrendous missed penalty. That moment in itself could and probably would have changed the entire course of the journey we've been on.
It's also worth remembering that the incredible opponent we were up against won 18 out of its 19 fixtures in the second half of the season, and the one it lost was away to a Newcastle team that finished in 13th place and won only 12 games over the whole campaign.
City also lost to Leicester and Crystal Palace, so their fans have their own missed opportunities to throw back at any we can dig up in our garden.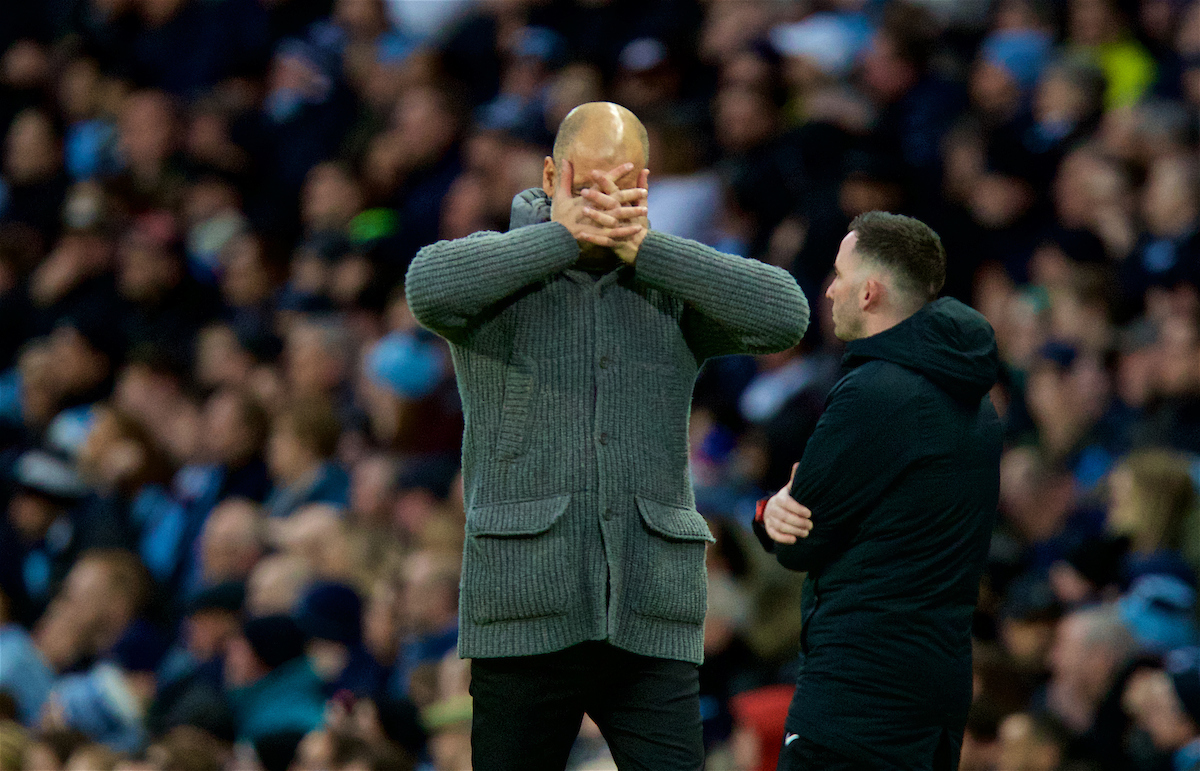 When searching for perfection we will always find flaws because it does not exist, but you can choose to torment yourself if you want to. That is and will forever be up to you. For my part, I choose to cherish what we had. To be grateful for the experience and to be comfortable in being happy sad.
Someone reminded me recently that I would miss them when they were gone, and they were right. I know now that whatever I do in life, there will always be something that I miss.
For every beautiful beach I walk along in another part of the world, I will miss my friends and family at home who can't be with me. For every deep and meaningful conversation, I will miss singing karaoke and cracking jokes. For every hot, sunny day, I will miss being curled up on a couch on a cold winter's night in front of a fire.
I will miss this football team. I will miss these lads. They won't be the same next year. Not quite. Not just like this. They will have grown and changed and developed. There will be some new ones and some of the old ones will move on.
We will never have that moment against Everton again. There will be another one, there always is, but never that moment in that way with those people.
There will never be that winning goal against Newcastle, that outpouring of relief against Spurs or that incredible Daniel Sturridge goal at Chelsea. We'll never see an assist competition between our full backs for the first time again, or watch our new colossal goalkeeper and wonder at him without already knowing what he's capable of.
And you and I will have changed. Maybe only in small ways, or maybe more. But we won't be the same people, not quite.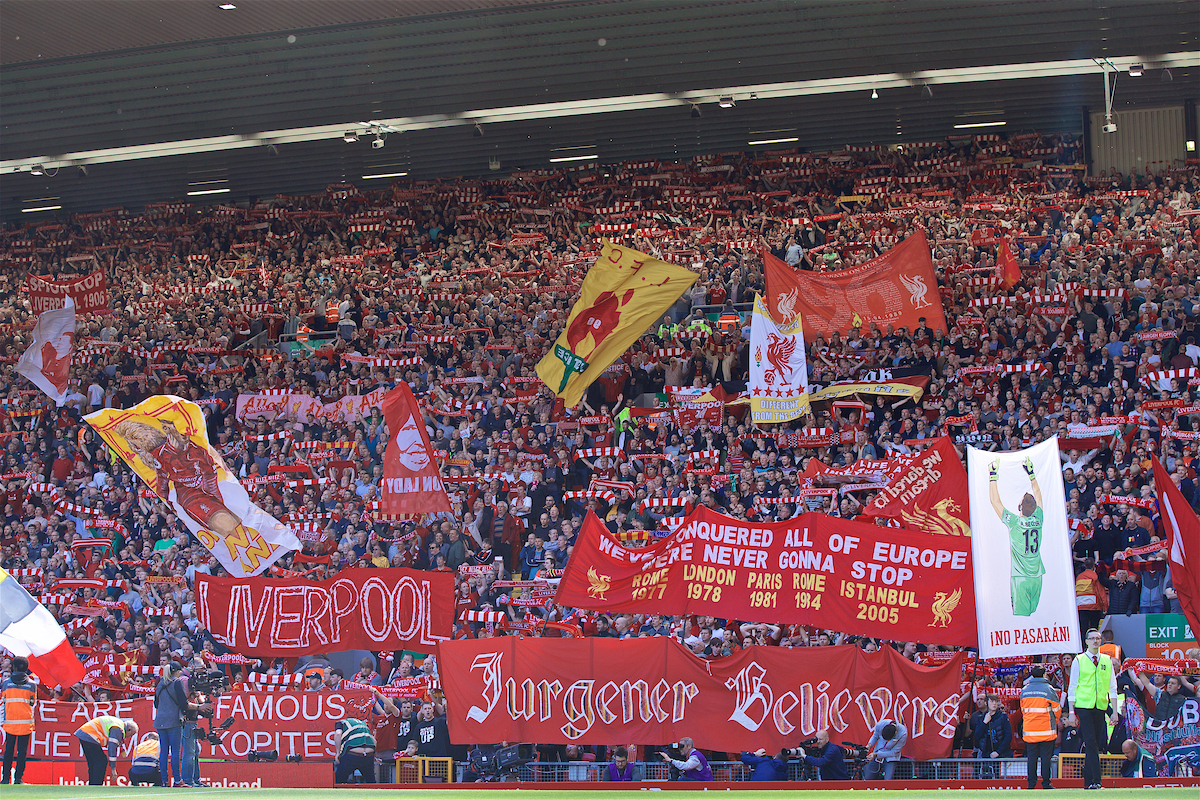 Another year older, maybe a little more jaded or a little more relaxed. More fearful of letting down our guard or more willing to embrace the world for all that it has to throw at us. Being willing to have our hearts broken one more time, or never wanting to be hurt again.
It will all change. Maybe only in small ways, but it will change nonetheless. So, I choose to be grateful for what we had.
To be thankful for the good times and be sad about the rest. To accept it all for what it was and store the memories for some future moment when someone, somewhere asks what it was like to see. What it was like to be part of it all. To look back at the photographs and the videos and let my heart swell with joy and happiness.
I will miss this season and everything it stood for in my life. I will miss these lads and those nights. I will miss our first run at the mountain with this manager and the soul-crushing low of defeat. It will make me stronger for the future and teach me things that glorious success never could.
I will miss it all when it's gone. So before then, I choose to believe one last time. To spend some time allowing myself to be sad for what we lost, to reflect on the happy times and to slowly but surely turn my attention to another potential Hollywood ending. To another chance for a fairytale or for my heart to be broken again.
But that's all in good time.
For now, I'm just going to cherish it all in the knowledge that I will miss it when it's gone.
"This team have come too far to end the season empty handed…" 🏆

🗣 Listen to this week's FREE Anfield Wrap show, reviewing Liverpool's historic League campaign and looking ahead to ANOTHER European Cup final, here 👉 https://t.co/dLEXXtRBAU pic.twitter.com/m5oT4jEq7I

— The Anfield Wrap (@TheAnfieldWrap) May 14, 2019
Recent Posts:
[rpfc_recent_posts_from_category meta="true"]
Pics: David Rawcliffe-Propaganda Photo
Like The Anfield Wrap on Facebook