NO. Just no. I'm not letting these dickheads in. Not this time.
You knew it was coming and it's started already. Even when it's not over yet. Videos of Jürgen Klopp in a car swerving away from the winning route, tweets about records in finals. Etcetera and so on.
It's "banter analysis". And it can fuck off.
Fuck them, and fuck that. Just no. Fuck any question, any debate, any devil's advocate, any suggestion of it. Jürgen Klopp is the man for us. Now, next season and beyond. And don't let anyone tell you any different.
All season, we've watched a great Liverpool side put smiles on our faces week after week. All kinds of wins. All kinds of ways. Magic moments created by a great mentality and a brilliant ability to just keep going.
You don't need the statistics again because they're burnt on to your retinas. You've seen them every day, heard them every day. And they're familiar to us all. Familiar because they tell us what we already know. That this side, this squad, has been machine-like in its points gathering. It's gone from nowhere to there – from 25 points adrift to taking it to the final day with a number of points we've never seen before from a Liverpool side.
Right now, we're looking at glorious success or glorious failure. There is no such thing as the latter, you might say. Sorry, but there is now. Because this is different. No one cocked up. No one let us down. A remarkable feat of determination has produced a brilliant set of results. And if it's not enough, that's beyond our control.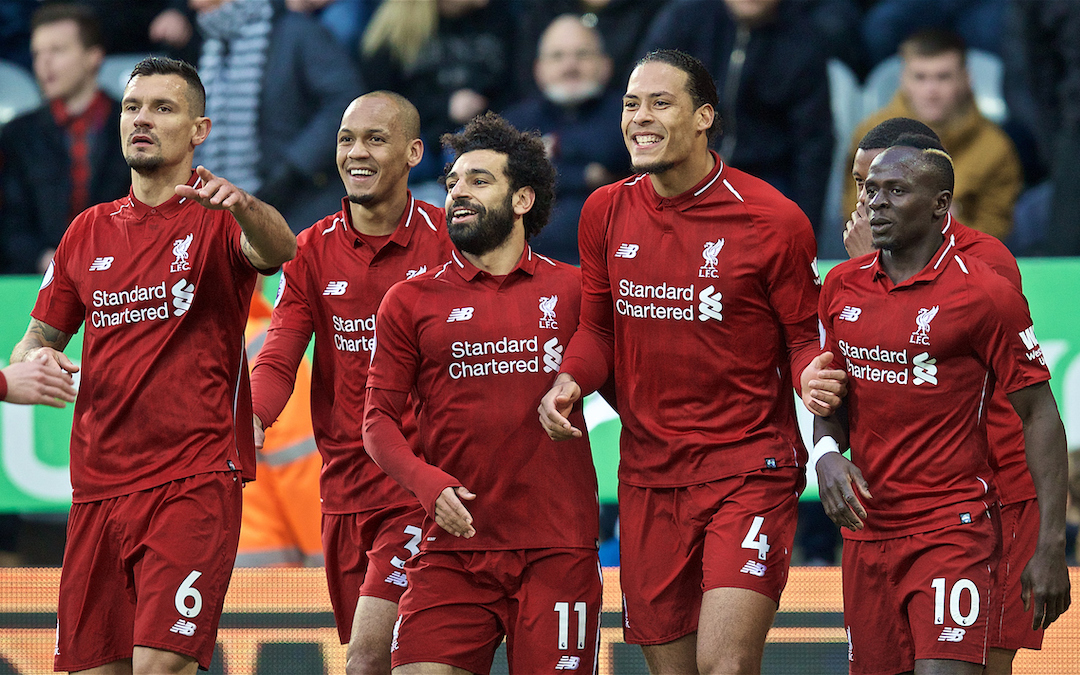 Should Liverpool not manage to make the impossible possible once again and overturn Barcelona's 3-0 lead in the Champions League tonight, and should The Reds end up runners up to a side that has been scouted and coached brilliantly (if not bought fairly), then it will be tough to take and hard to stomach.
But fucking hell. It shouldn't be a pile on to point the fingers. The "banter analysis" will come. The stick will fly. But it won't stand up to much scrutiny. So fuck it.
But what about other fans? Sound. What about them? When your favourite bit of a football season is the twisted joy of celebrating a rival's pain it likely means your own team has served up a season far removed from your dreams. Step forward, Manchester United and Everton fans. Your team's shite, lads. All the best.
And the rest? I've said it before and I've written it before, but so much of what passes for football media feeds on negativity and doubt. "Is there something in Klopp's approach that is lacking?" No mate, they've lost one all season in the league and clocked up 94 points. "Should Klopp have taken the cups more seriously?" No. Because they're the finest of margins away from a title, mate. And we're desperate for a title here.
Honestly, you know it's coming if it ends the worst way but don't let it in. The best get up and keep going. The best keep plugging away and get even better. And when it's sustainable, eventually, surely, the rewards come. This is sustainable. This is the right way. Liverpool will keep going.
Nothing needs to be ripped up. There is no crisis to tackle, no problem child to deal with. For the first time in a long time we can look at the team, look at the squad, and say with real confidence that another crack is in the post for next season whatever happens this.
The stars are signed up, the key players are a good age. The story of the club under Klopp is clear. And yes, if it's not this time, next year will be our year. If you don't believe that, what's the point?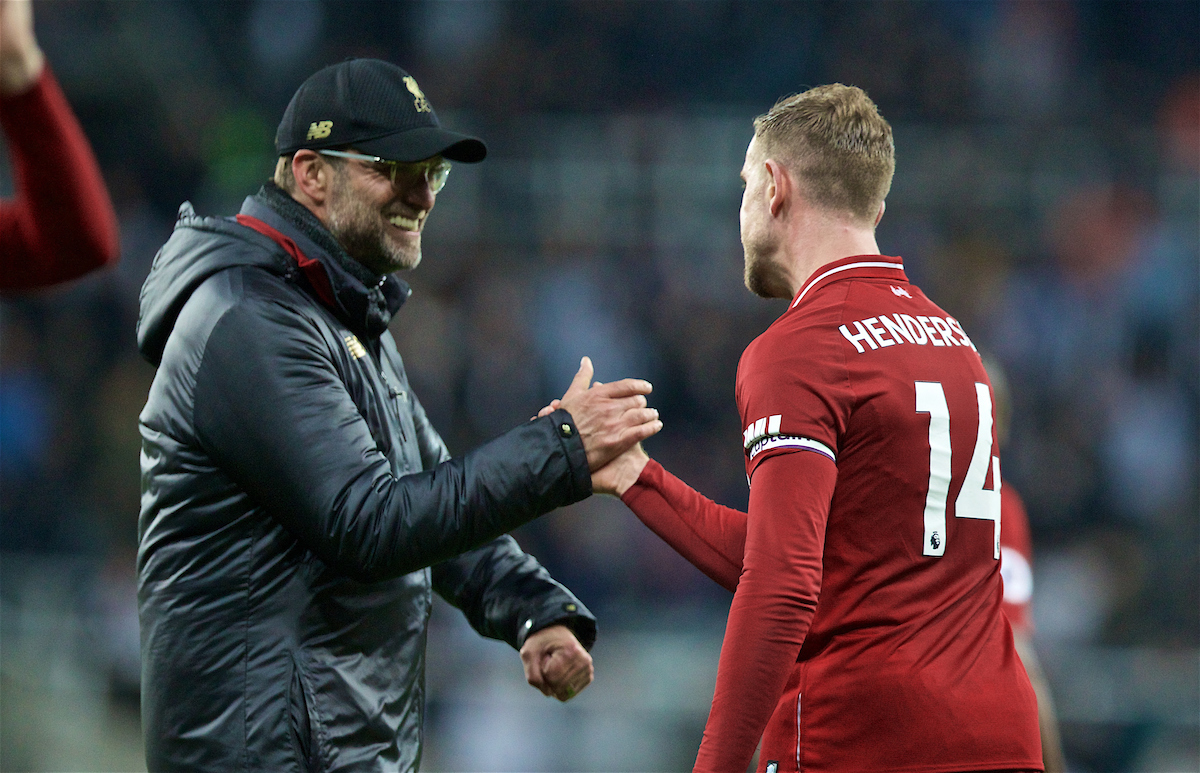 The Liverpool flag has been flown at home and abroad with pride this season and players will want to be a part of that – another title race to run and another round of Champions League football to come. Anyone with half a brain can recognise the direction of travel. And while we have one of the best managers in the world, others looked to have got it wrong. Again. Remember those days?
These Reds have poured everything into this season. No corners have been cut. It's been high energy every match. No attitudes, no moaning, just good vibes and good results. No politics, infighting, dummy spitting. A club in the truest sense of the word.
The support, too, has been there. There was an appeal to ratchet it up a notch and that advice was heeded. We have two more times, at least, to display the best versions of ourselves once more.
The Barcelona and Wolves games should be celebrations. Sing your hearts out for the lads. They've given it everything and we should show our thanks. In an unfair fight, Liverpool have kept swinging until the very end and will notch up one of the biggest points totals in league history. It might be enough, it might not. Either way, it's some effort.
Until it's over, it's not over. So let's do our bit and see what happens. You can bet they're saying the very same in the dressing room.
All this isn't a popularity contest. The endless talk of what other fans think, or want. Fuck it and fuck them. This is a great incarnation of our great club.
It might not nose over the line on Sunday, it might not spark those scenes we've all dreamed over and over. But then it still might. And if not? Failed? Bottled it? Any of the other reductive nonsense so regularly bandied about? Nah. Win or lose, this war goes on. This battle continues. Get 19? We want 20. Stay on 18? Be even more determined to make it 19.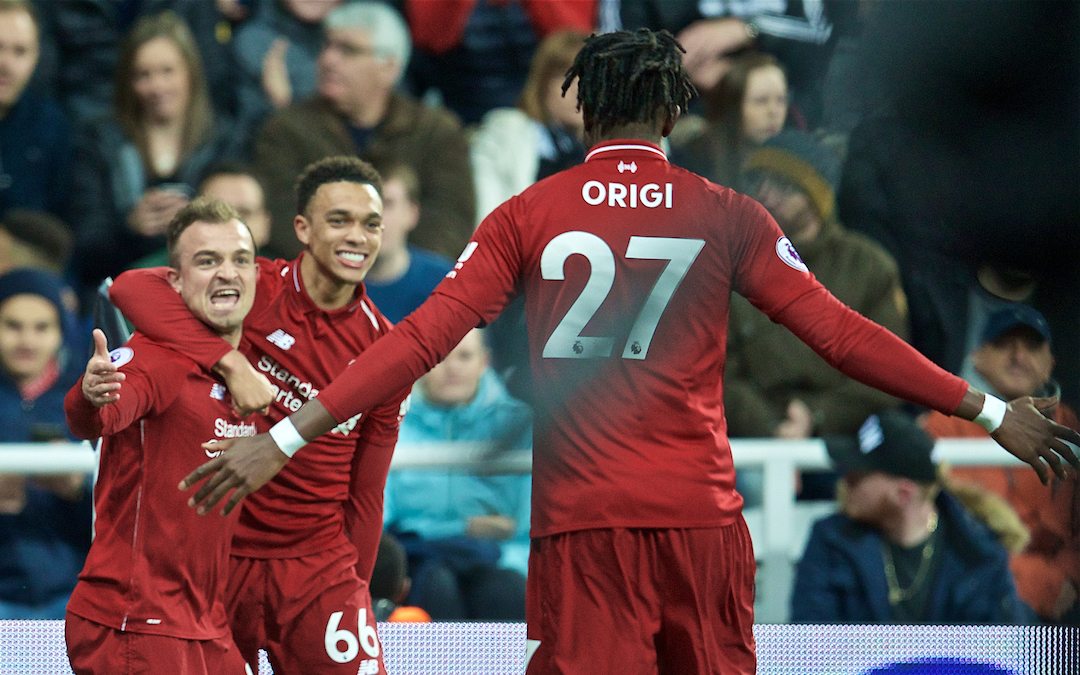 Liverpool have the nous and the knowledge to go the distance again. They know what it takes now to win 90-plus points in a season. This Liverpool and this manager have already shown they are not ready to look for cliffs when a dream is dashed. In the past, it's been shit or bust for The Reds. Not this time. Not these lads. Not this manager. Not this set of people.
So we know. Over the next few days our dreams either come alive or they are put on ice once more. But either way. What a journey. What a ride. And what a team. One we can continue to watch to get better together.
So tell them against Barca. Show them against Wolves. And don't let the bastards drag you down. You can stick your banter up your arse.
Up the fucking Reds.
"We've got 94 points, we're top of the league and we've got one game left to play. When does that happen to us?" 👏

"We're the only ones giving any challenge to the domination of Man City." ✊

🎥Watch our 'Post Match Pint' reaction show in full 👉https://t.co/tyv14Z5Waw pic.twitter.com/OnyBYkwrpF

— The Anfield Wrap (@TheAnfieldWrap) May 5, 2019
Recent Posts:
[rpfc_recent_posts_from_category meta="true"]
Pics: David Rawcliffe-Propaganda Photo
Like The Anfield Wrap on Facebook