HISTORY will define Liverpool's 2-0 victory over Wolverhampton Wanderers as one of gallant accomplishment which just fell short of the stratospheric bar set.
Anfield will also be remembered for being emotive, defiant and ever so slightly melancholic as it gave everything it could to show the appreciation of those who could not be asked to give more.
I would also describe it as bearable.
In fact, I found it was unified in displaying both decorum and grace.
When Liverpool frustratingly drew with Leicester City on a bitterly cold night in January 2019, I found myself immersed in an air of panic and desperation which now feels almost decades previous to when it actually was.
This is important to remember; that we're all guilty of being human in one of the most alternate realities we can engage in as supporters, and that this is not a sweeping generalisation of people or situations because they are all different.
This is important to remember because we are all as fans collectively grouped and judged based on our collective actions and the behaviour, opinions and actions of individuals we don't know and have never met.
When I ponder such absurdity, I conclude that I personally know less than one per cent of Liverpool's fan base. Yet this remains one of the abnormalities within cult football supporter culture in this country.
I don't know others provenance, intention or their motive. Yet I am attached to one body of judgement based on all of the beings, both genuine and malicious, that comment on Liverpool Football Club under the blanket of "supporter".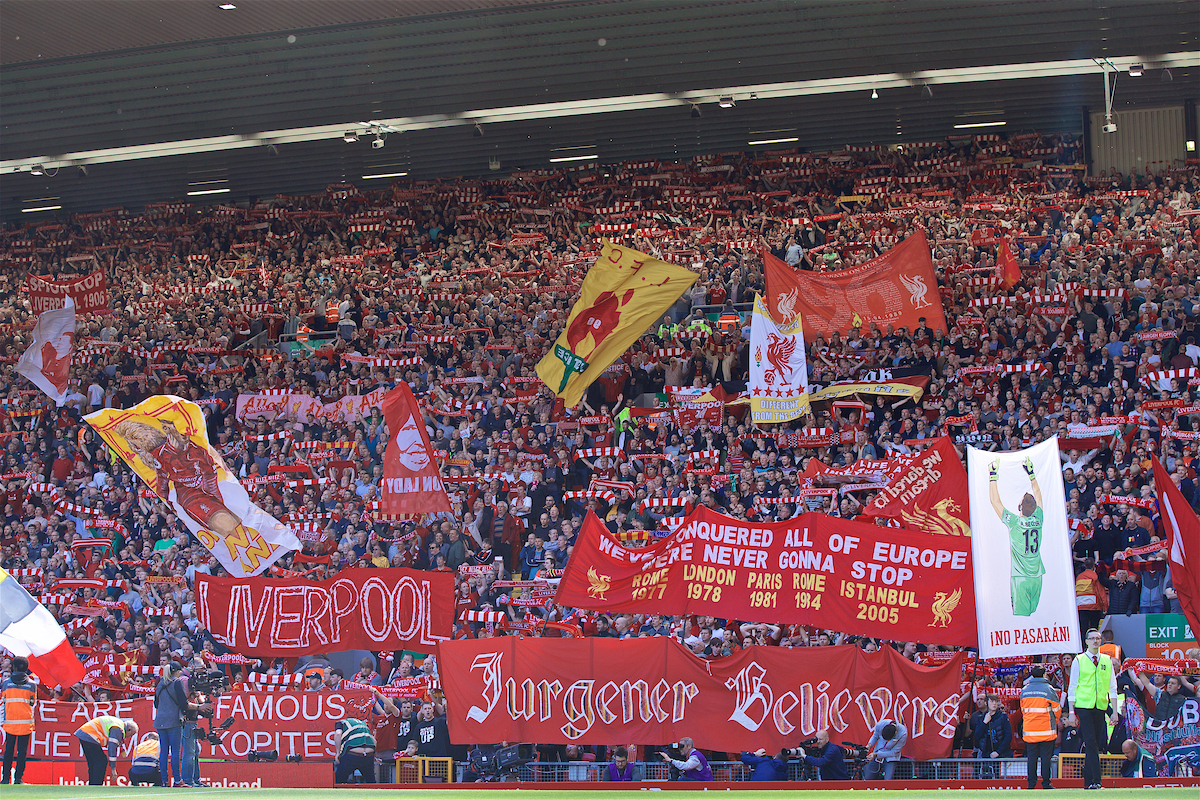 This remains part of a multitude of football-supporting truths which ordinarily make no sense in any routine function of daily life.
It is also why we can feel both judged and judge to millions of people because you see or interact with one or two you deem insufferable.
Yet there are times when even the collective are as disagreeable.
Last Sunday, Anfield spectators were treated to a majority of Wolves away support who engaged in some behaviour they found, frankly, quite odd.
They were antagonistic with the caveat of "banter" applied. They were desperate to be part of the final-day narrative off the pitch as they were eventually brushed aside with procession on it.
Thousands of miles away in London, Everton fans were choosing to spend 90 minutes in a concourse serenading Manchester City while their own team trudged to an eighth-place finish below a newly promoted side on it.
I'm fine with it. I have been invested in games not involving Liverpool because I've wanted another team to lose. I've laughed at Everton, by god I've laughed at Everton. I'm not typing from a glass house with this.
Yet there seems to have been a nationwide swell of genuine hate for The Reds this season that has seen a multitude of demographics jump on the "anyone but Liverpool" bandwagon.
That shouldn't mean you have to reciprocate the same disdain to every opposing fan or fan base, it would be too exhausting and you would essentially then be part of the same problem.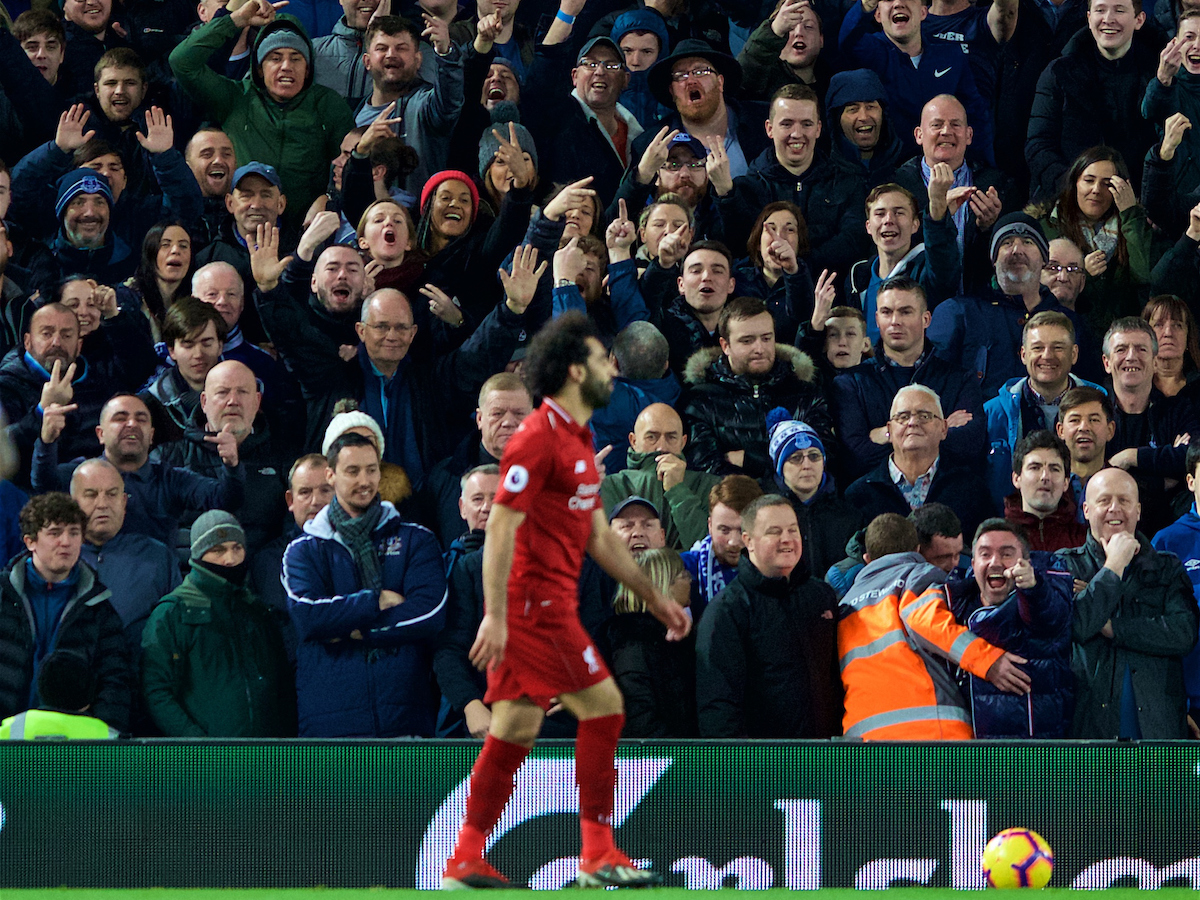 It is easier to accept that you are once again at the top table and when you're breaking bread, people are going to watch you eat.
Being at the top brings an inevitable backlash because a lot of people want what you have.
There is also another factor present which is what separates both Liverpool and Manchester City in terms of how they have been viewed this season: pedigree.
Liverpool and Manchester United remain standalone in being the only two club sides in English football with two decades of accumulative success and an unprecedented trophy haul behind them.
Both clubs have had to endure the "hated" tag by those who would seemingly have no reasonable axe to grind.
There is now a generation of supporters on either side who have been born into the role of football monarchy, with no shortage of willing tomato throwers.
Pedigree and relevance are two factors which have never disappeared from the identity of Liverpool throughout my lifetime.
The difference among Liverpool objectors now is a subconscious acknowledgement that they are again living up to their relevance, one distinctly unique to most.
Currently nobody in English football – aside from, I suspect, a percentage of their own support – cares very much about Man United, the 20 times league champions. They will, however, remain top of the list of scalps next season, the biggest possible kill along with Liverpool. They retain pertinence regardless.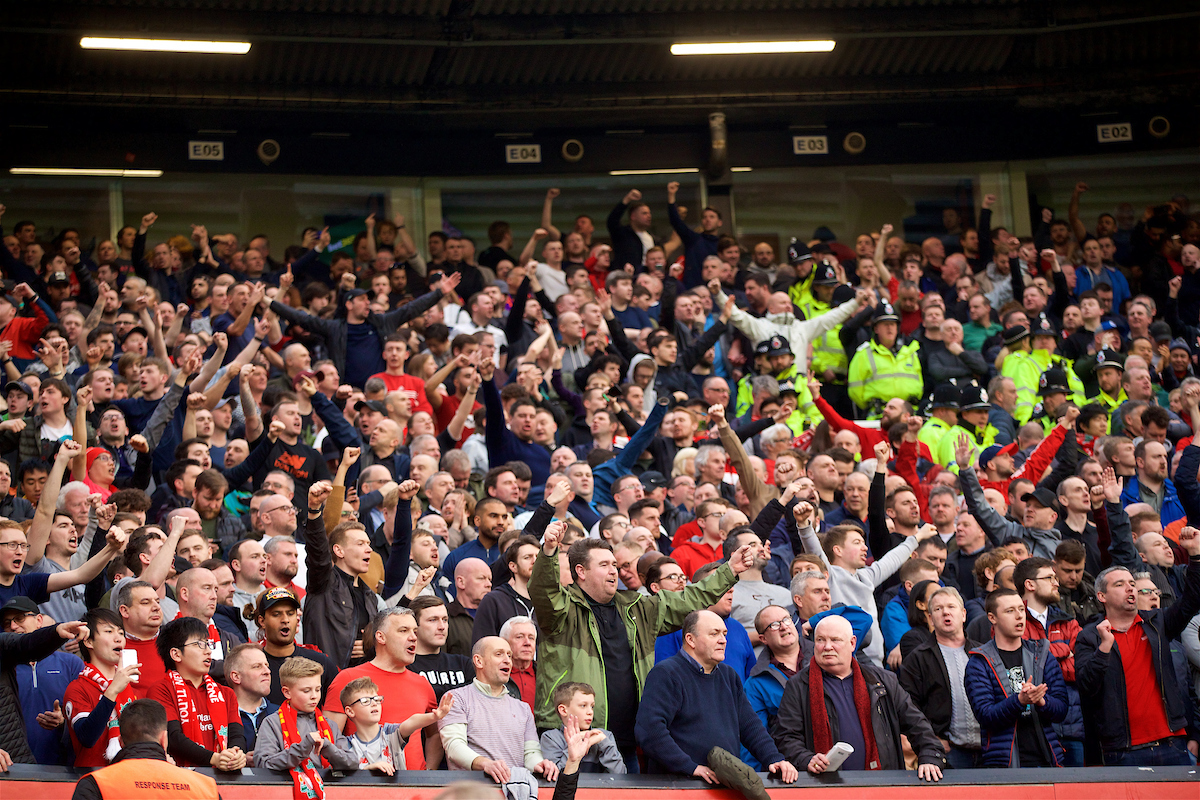 As Liverpool fans we know how this feels. It is a middling and futile nothingness, a hugely exhausting enterprise at times.
It feels much more logical to ensure that if they all want more than anything to beat you then make sure you're as unbeatable as can be. If they want so much to see you fall it's only because you are no longer low down enough to be kicked.
Of course, virtual antagonism between football fans inevitably spirals into the realms of one upmanship and moral high ground, a hypocritical twilight zone of unsavoury finger pointing.
The sad truth is I cannot write a piece on any of these factors because I honestly can't propose anything to improve them, other than advising a selection of individuals who support all clubs including mine to act in a more decent manner. I have no right to do that because we all approach this from vastly differing places.
I can only write about why I think these things are presently inimical to Liverpool, whether I witness them on the stands or on a smartphone.
I can only reference, as a match goer, what I have seen and heard with my own eyes and ears over the course of a truly magical season from our own collective.
A home and away support that has made that very word their undivided priority throughout, and has embodied the spirit and sheer honesty and decency of their team and manager.
Rivals have been faced down only when in our line of sight. No energy has been expended on any other being than those in Liverpool red.
In this miniscule corner of the Liverpool-supporting world, the season 2018-19 has not only been bearable, it has been an absolute pleasure.
"This team have come too far to end the season empty handed…" 🏆

🗣 Listen to this week's FREE Anfield Wrap show, reviewing Liverpool's historic League campaign and looking ahead to ANOTHER European Cup final, here 👉 https://t.co/dLEXXtRBAU pic.twitter.com/m5oT4jEq7I

— The Anfield Wrap (@TheAnfieldWrap) May 14, 2019
Recent Posts:
[rpfc_recent_posts_from_category meta="true"]
Pics: David Rawcliffe-Propaganda Photo
Like The Anfield Wrap on Facebook