SINCE August 2008, Manchester City's ownership have had designs on becoming the best in the world.
Their guerrilla strategy involved getting the best minds in place from the top down and using their wealth to get whatever and whoever they wanted.
What they perhaps didn't bank on was the steady rise of a sleeping giant that would eventually be able to match their ambition off the pitch as well as on it.
City's spending down the years may look like that of a club merely after short-term success, ala their neighbours Manchester United under the Glazers, but unlike their red rivals, they've actually used their funds to future proof.
Where that strategy is most obvious is in City's "Etihad Campus". Since 2011, the club have undergone work to regenerate the area surrounding the Etihad Stadium which has seen them build a state-of-the-art, all-singing, all-dancing training facility for all age groups at the club.
While City's success in recent years has meant that their ability to bring through products of their youth academy has been limited, it hasn't stopped them being able to profit from the conveyor belt of talent passing through their club.
Aaron Mooy is an example of this, having made a £425,000 move to Manchester from another of the "City Football Group" teams Melbourne City, before being sold for £10m to Huddersfield a season later without making a single appearance for Pep Guardiola's side.
The issue they've faced is that the limited opportunities awarded to youngsters has seen them garner a bit of a reputation – their handling of both Jadon Sancho and Liverpool's Bobby Duncan are testament to that.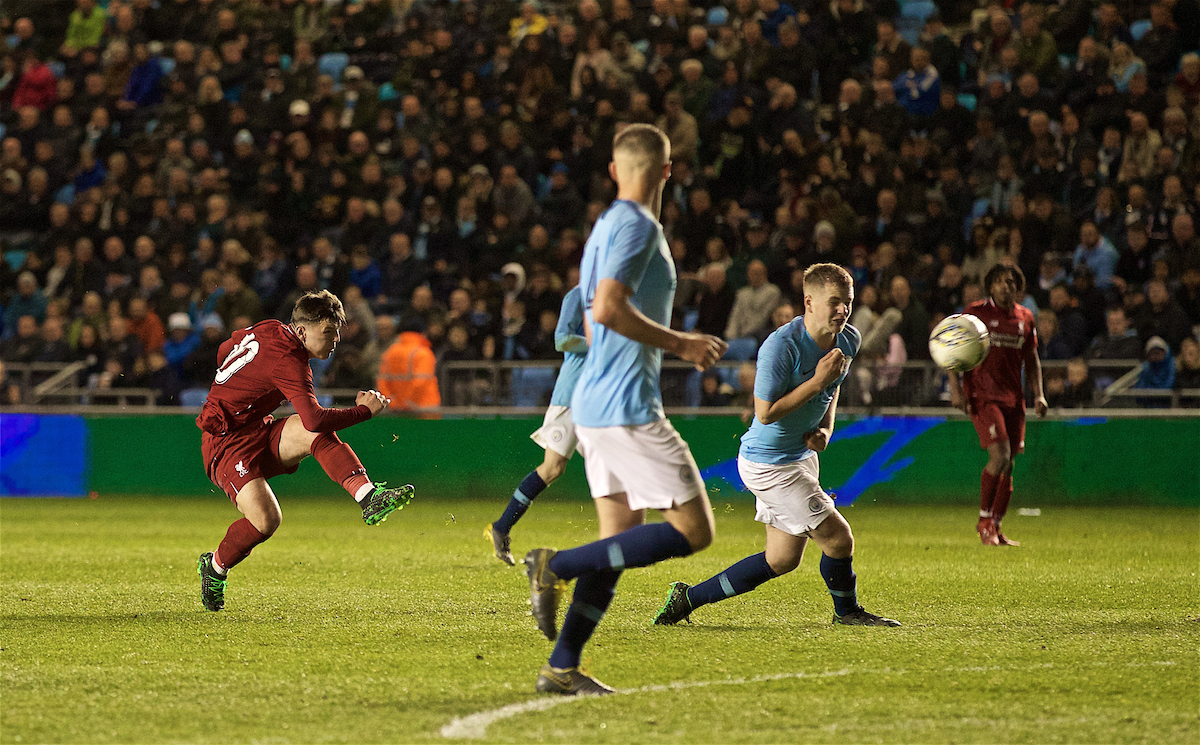 Liverpool, on the other hand, have found themselves in the fortunate position of being able to profit off the mistakes made by City on their own ascent to insuring the future of the club is bright.
The Reds' lack of success on the field in recent years has allowed them the time to give opportunities to young players – and while Trent Alexander-Arnold may appear to be one of the only examples to see regular first-team action, you only have to look at the club's recent outgoings to decide whether they have been able to profit off that (nice one, Bournemouth).
As with City's Etihad campus, Liverpool are in the process of transferring their first-team training operations to one mega site at Kirkby where the club's youth teams are currently located.
That move is aimed at increasing the inclusivity from the kids to the first-team stars and will see the club's operations streamlined, with increased efficiency a key factor behind the decision to move.
Ironically, the rivalry developing between the two sides at senior level has been all but matched at youth level. However, while City finished eighth in the under-18s Premier League, Liverpool battled with eventual winners Derby County almost until the final day.
Perhaps more interestingly though, was the meeting between the clubs in the FA Youth Cup final, the competition with the most prestige at that level. Though Liverpool came out on top on penalties, it was a great battle between two teams with several great prospects on show.
While both Liverpool and City can take some pride in their academy operations, they are also more than acutely aware of what it takes to mix it with the big boys at the top level.
For too long it has been Real Madrid, Barcelona and even Bayern Munich having it all their own way, but the Premier League's top two clubs have been ruthless in their transfer strategies in recent years to ensure they can match those European giants on the field.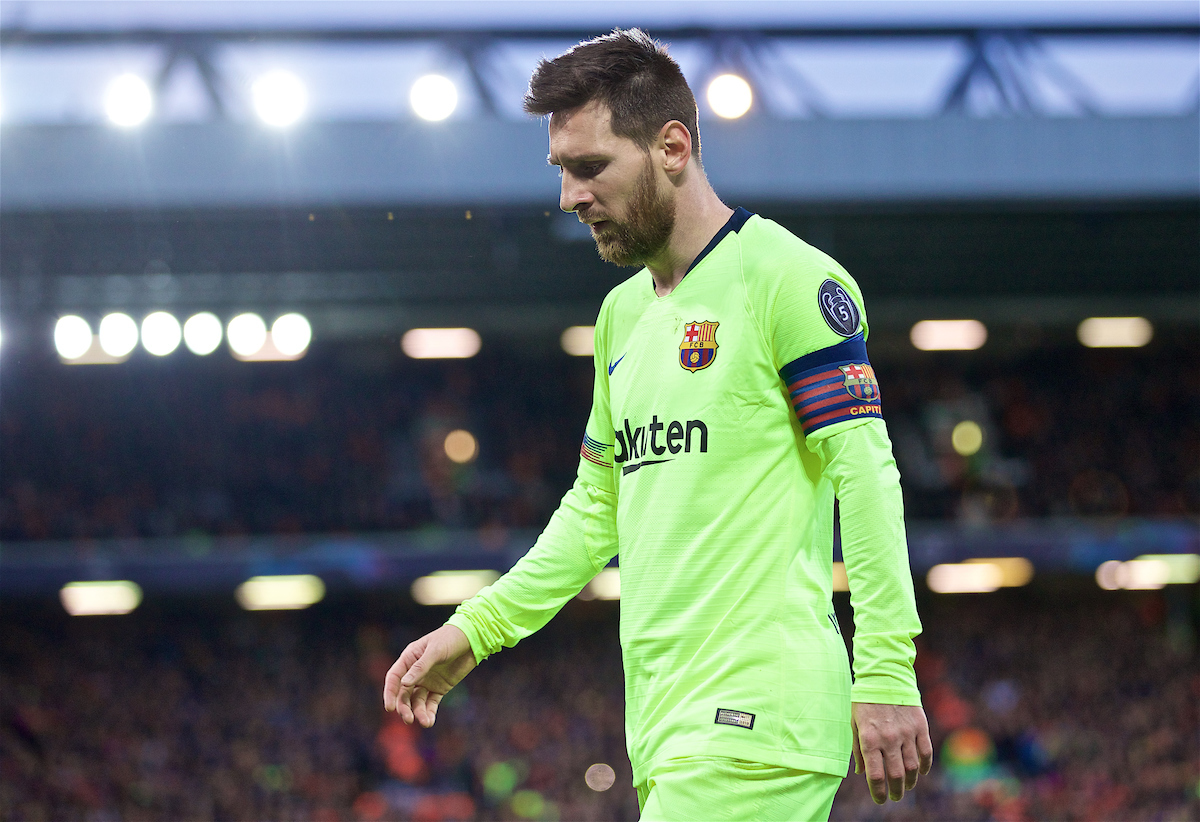 That is evidenced by City's astronomical spending on full backs, a move which saw the ageing trio of Pablo Zabaleta, Gael Clichy and Aleksandar Kolarov replaced by Kyle Walker, Danilo and Benjamin Mendy to the tune of £130m.
Liverpool have all but matched that with two huge moves of their own, an outlay of almost £140m for Alisson Becker and Virgil van Dijk has seen the defence improve tenfold and provided the basis for The Reds' record-breaking season.
Both are examples of the clubs identifying their weaknesses and using their spending power to turn them into strengths – although City haven't got quite as much change out of their full backs as Liverpool have out of their colossal defensive duo just yet.
On the face of it, people may look at City and see it as merely a destination where the world's burgeoning stars can pick up their first big paycheque. However, they're still able to sell a vision just as much as Liverpool are, with the added sweetener of an impressive trophy haul to match.
Both clubs have a clear direction of travel and that can only be achieved with the gradual work that has gone on behind the scenes to ensure foundations aren't built on sand.
None of this is to suggest that City and Liverpool's approaches have been completely mirrored by one another – far from it. People will no doubt point to City's alleged breaches of UEFA's Financial Fair Play regulations as proof of that, and it is no secret The Reds' net spend is much closer to positive in the past three seasons.
Liverpool have managed to make what is still an ongoing process deliver immediate results, whereas City guaranteed their immediate results before any work went into the infrastructure, evidenced by the embarrassment of riches in terms of personnel available to them.
Liverpool do have a clear advantage in terms of support, though. Demand for tickets far outstrips what Anfield can supply, never mind what the Etihad can muster up on its best days, but that hasn't stopped City's plans for expansion – the hope being that their ascent will continue to attract an increasing number of supporters.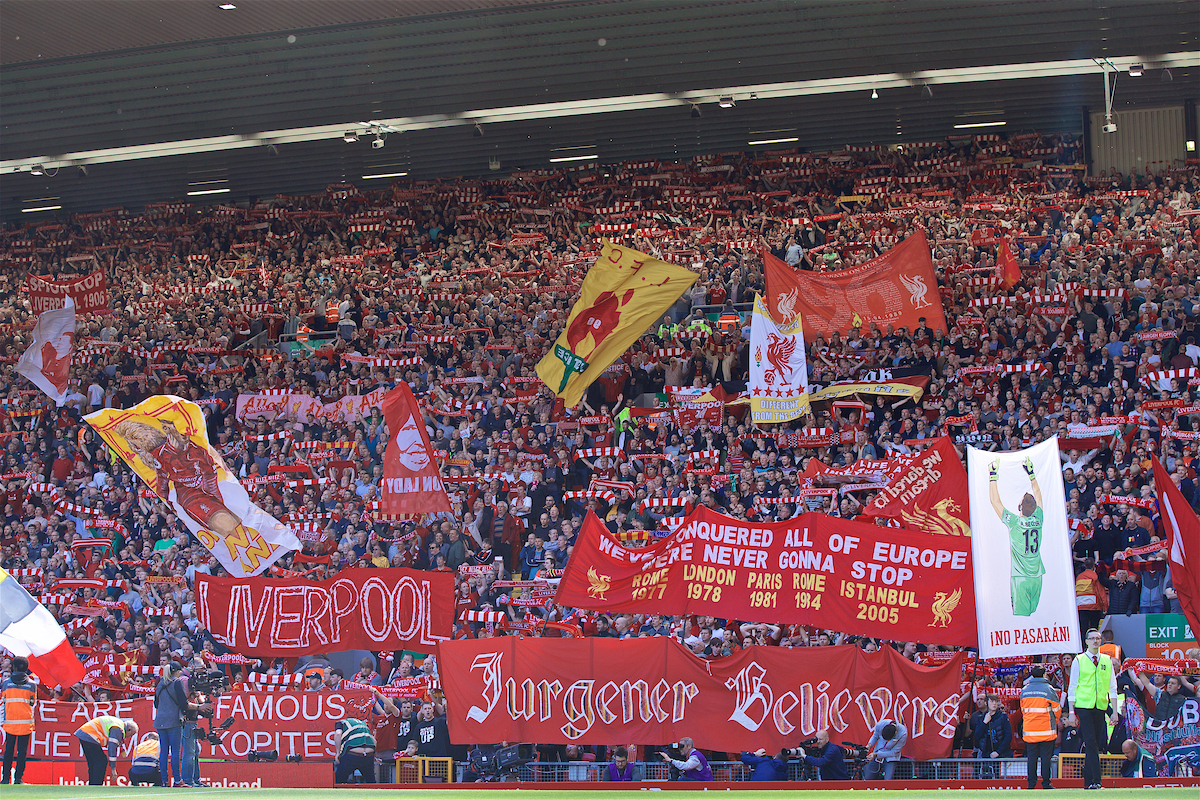 The positive news for Liverpool – for supporters, at least – in that regard is that further expansion by City, as well as the recent unveiling of Tottenham Hotspur's new ground may force their hand in terms of expanding the Anfield Road end in order to maintain their ever-improving standing in the arms race.
You never know, the boost in income that having silverware to hoist in Madrid brings may just provide the ownership with the extra incentive to act on the plans for expansion.
The narrative all season long has been that City boast the strength in depth built by years of spending to sink their competition, yet Liverpool have remained afloat and took their title challenge to the final day, on top of progressing further in Europe for a second successive season.
That will be another blow for City for whom the Champions League is among their top priorities, and it could get worse if The Reds continue their upward trajectory.
Liverpool have clawed back a 25-point gap on City from last season to just one point. We said the Kiev disappointment was just the start and now we're off to another final. The blueprint is in place.
This latest setback isn't fatal. It's just a setup for the biggest let off this city's ever seen.
"We should be so proud of this team. Proud of their efforts, proud of the points total… and we've got a European Cup final to look forward to." 👏

🗣 Subscribe and listen to our immediate post-match reaction show after Liverpool's 2-0 win over Wolves 👉 https://t.co/XZAK9veWt7 pic.twitter.com/zGoaoDHA6M

— The Anfield Wrap (@TheAnfieldWrap) May 13, 2019
Recent Posts:
[rpfc_recent_posts_from_category meta="true"]
Pics: David Rawcliffe-Propaganda Photo
Like The Anfield Wrap on Facebook