THE time draws near.
The scent of Madrid waves Reds fans in like a cartoon hand. The faint whispers of the familiar anthem get slowly louder, and the light – presumably being provided by Gazprom – begins to glow and shine like a beacon on the biggest game in club football.
For the second year in a row, Liverpool will be on the stage. The team that had, according to some, ridden its luck and managed to get all the way to the final last season in a once in a lifetime fluke… Has done it again.
The time between the final day of the Premier League season and the Champions League final has felt longer than an entire pre season. I can't even remember what Sadio Mane looks like.
However, on Saturday evening The Reds will take the field at the Wanda Metropolitano Stadium to face familiar foes Tottenham Hotspur for the right to be called the best in Europe.
Last season, Liverpool fell just short, but could still look back on the journey and accept that it had all been worth it. It built confidence, resilience and let the world know that the red tide was on the rise.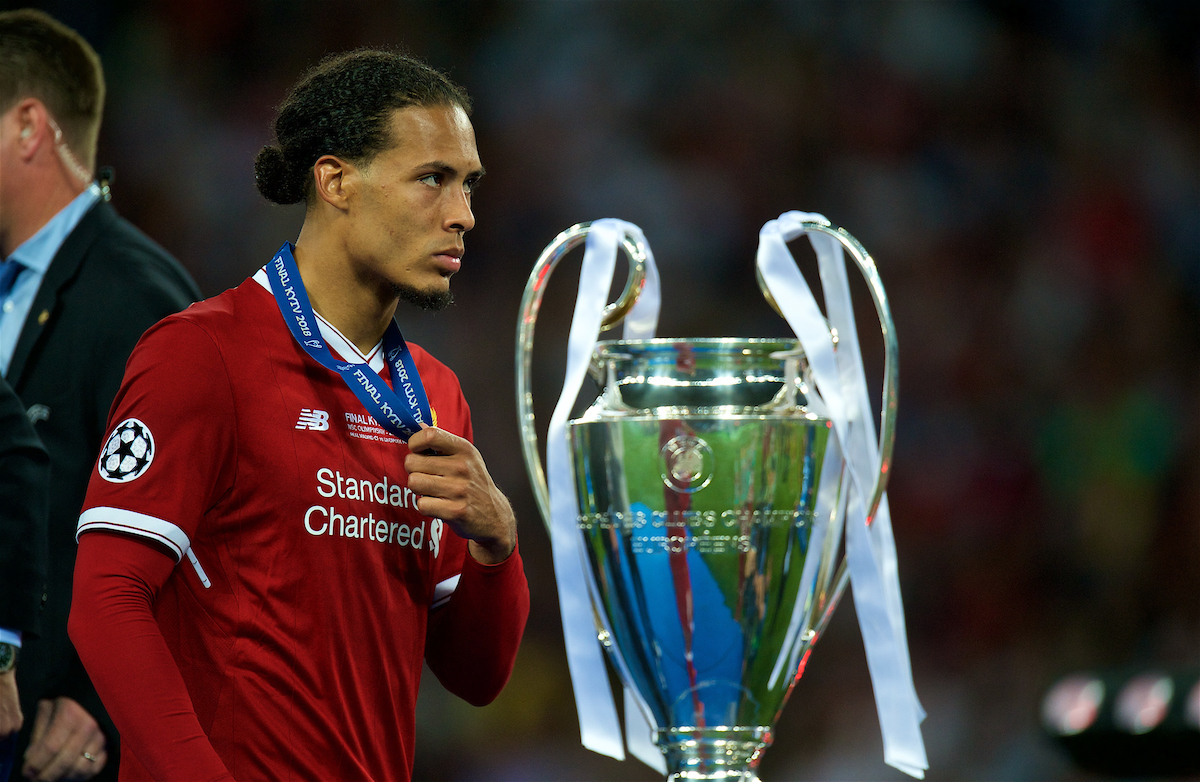 However, this time it feels different. Unlike the clash with Real Madrid in Kyiv, Liverpool go into this one as favourites, taking on an opposition with no experience of European Cup finals in its entire history. It very much feels that the time is now for Jürgen Klopp and his men to lift a trophy.
The argument of Klopp's reign amounting to nothing without silverware is as weak as it is simple, but the German will be the first to say that he wouldn't mind putting it to bed. The coach and his players already deserve more winners' medals than they have, and missing out again after what has been a record-breaking campaign is unthinkable.
The unsilenceable Jose Mourinho has naturally been asked for his opinion on Saturday's showpiece. The former Chelsea and Manchester United manager, to his partial credit, seems to show slightly more balance and reason when he's out of work than his vitriolic persona when in management.
He told Sky Sports recently: "I like them both (Klopp and Mauricio Pochettino). I think they both deserve something big in their career."
However, the Portuguese also added his belief that victory for Tottenham could be the first trophy of many under Pochettino. "Spurs are not winning titles and to win the first one would be fantastic and could lead to other domestic trophies because the Champions League is the biggest one of all."
He might not be wrong, but it feels like he may have gotten the two clubs mixed up. Reaching the final has been an excellent achievement for Spurs, but it's not as if they have been threatening this in recent years.
They have outperformed expectations consistently, and impressive league performances have almost become a given for Poch's men, but this is only the Argentine's second final in his five years in North London. Klopp is now appearing in his fourth since arriving in England, having been at his current helm for 16 months fewer.
That's not to say that win or lose in Madrid, Tottenham won't go on to reach more finals and ultimately win trophies, but it doesn't exactly feel like the inevitable next step that Mourinho suggests it is. If anything, that should be the next logical step for their opponents.
Klopp's Liverpool has shown steady and, on occasion, remarkable progress in every season since his arrival. His first campaign was littered with inconsistencies in the league, understandably with someone else's squad, but also reaching two finals, the League Cup and Europa League.
His second season, and first full campaign, was without European football, but saw a marked improvement in the league and Champions League qualification.
The third year saw similar performances in the league alongside a run all the way to the Champions League final, and this season has brought a phenomenal league showing and another passage to the final game of the European football season.
With the team put together and nurtured by Klopp in his time at Anfield, leaders are all over the pitch, and the German has some of the best players in the world right now at his disposal. All that is missing are the winners' medals around their necks.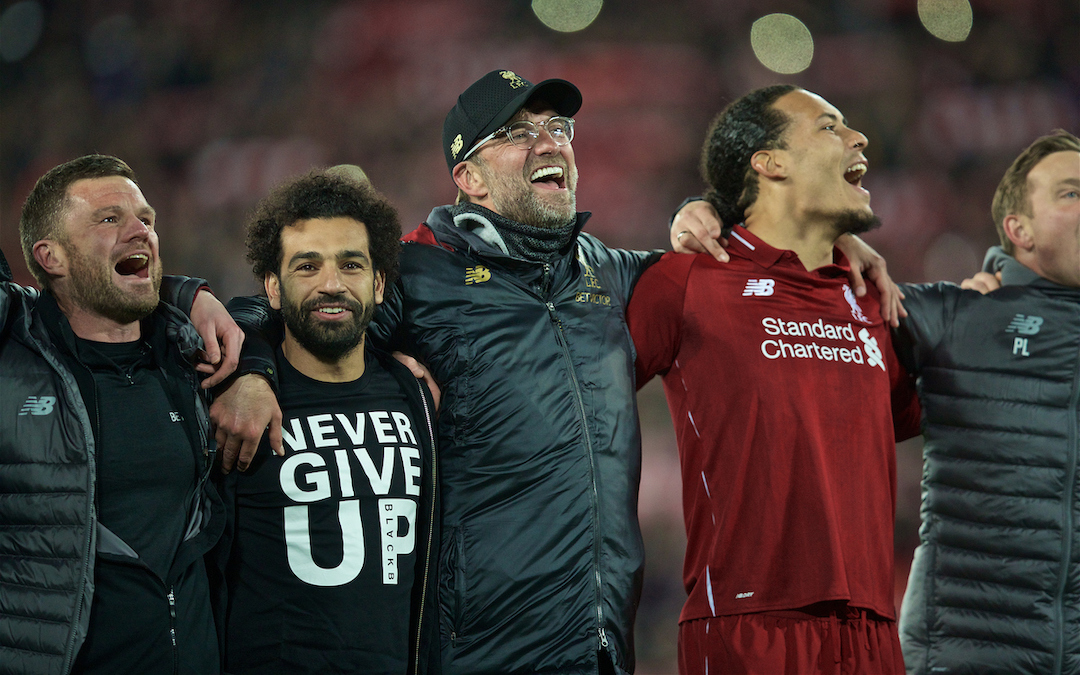 Get over the line in Madrid, and any monkey on the back of this elite squad will have been obliterated, and as Man City boss Pep Guardiola stated recently, winning trophies only develops a taste for winning more.
Various iterations of Liverpool have shown in recent years that they are capable of getting to finals, but overcoming the final challenge has proved elusive for various reasons.
Against City in the League Cup in 2015, they fell foul to the lottery of a penalty shootout. Against Sevilla that same season it was a lack of experience and significant shortcomings in certain areas of the team, and then against Real Madrid last year it was, well, great tomes could be written on the reasons that the game went the way it did, but that's for another time.
Then, of course, there was this year's Premier League title race. Not a one-off final, but a situation where Liverpool had to win week after week. In fact, you could argue that it became more like 10 finals once City edged ahead. The Reds were forced to win every week, including against Tottenham, and they did, and yet it still wasn't enough.
As frustrating as it was, the experience of not winning the title despite near superhuman efforts, along with the devastation of last year's Champions League final, means that if ever the likes of Virgil van Dijk, Jordan Henderson and Mo Salah are going to head into a game determined to play their best and get the job done, it will be this Saturday.
This Liverpool side plays with a cocksure attitude of one that knows it is brilliant. That knows that it is as good as anyone on the planet. That knows it can go out and beat Barcelona 4-0 if it needs to. Imagine how puffed out the chests will be in the 2019-20 season if these same players can head out onto the field knowing they are the Champions of Europe.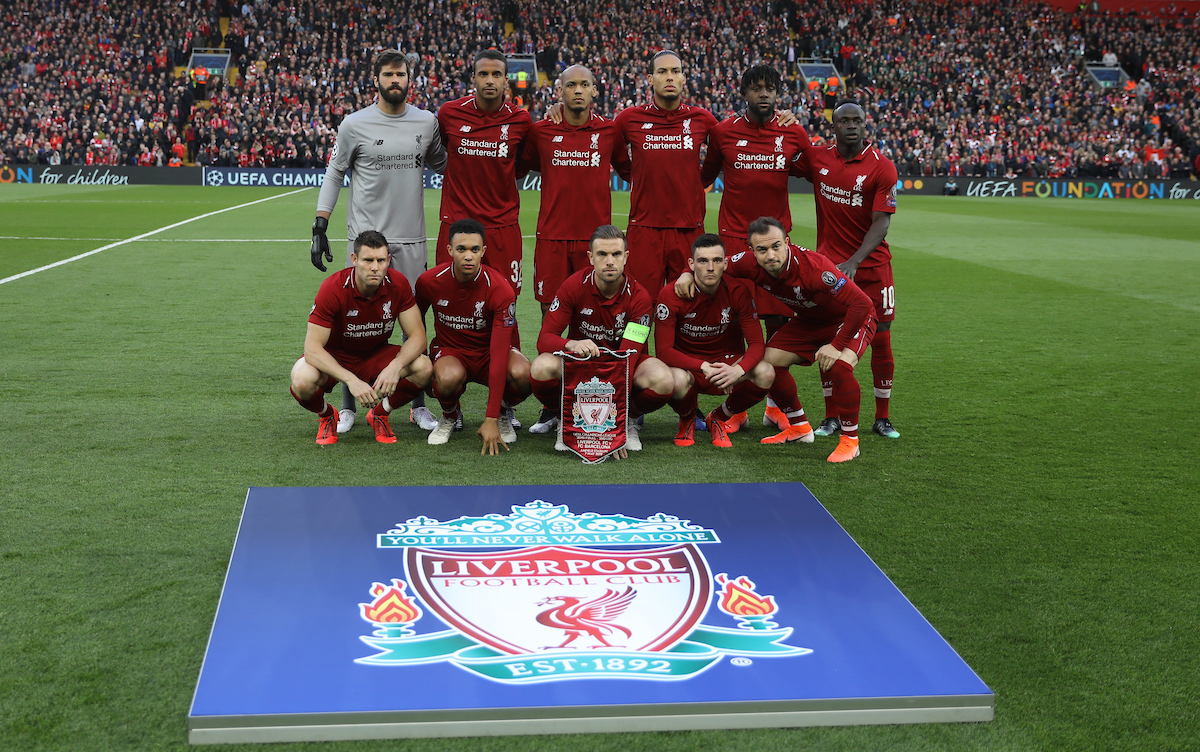 Spurs will be a tough opponent. They always are. But if both teams play as well as they can, Liverpool win.
They have had weeks to plan for this, and this is it. With the league title just out of reach, the entire campaign comes down to this. Lifting the European Cup will not heal the Premier League wounds, but will still give all of these players the biggest night of their lives.
Liverpool must ensure they leave Madrid with no regrets. No "what ifs". No hard-luck stories. Just leave with the trophy and memories that will last a lifetime.
Mourinho added in his interview with Sky: "Finals are not to play, finals are to win."
I have to say, the man's got a point.
"'Cos we're the mighty Liverpool, we're going to Madrid." 🎶

🇪🇸 Subscribe to #TAWPlayer for all of our buildup and reaction as The Reds look to make it number six 👉 https://t.co/lmNtBz4ADz pic.twitter.com/bgvqWFw6rX

— The Anfield Wrap (@TheAnfieldWrap) May 24, 2019
Recent Posts:
[rpfc_recent_posts_from_category meta="true"]
Pics: David Rawcliffe-Propaganda Photo
Like The Anfield Wrap on Facebook