LOSING 3-0 to Barcelona in the first leg of a Champions League semi final when arguably the better team…
Lucky Scousers.
Losing Mo Salah and Roberto Firmino ahead of the second leg…
Lucky Scousers.
Reaching 94 points in the Premier League with a game to spare, only to still sit in second place thanks to an inexplicable 30-yarder from Vincent Kompany.
Lucky Scousers.
Yes. Lucky, lucky Liverpool are on the verge of finishing as runners up in the Premier League and missing out on a second consecutive Champions League final. I don't know about you, but if I get any luckier I might just have to have a little cry.
Before then though, there is the small matter of Barcelona at Anfield. Last night's rocket from Kompany would have been enough to floor most opposition. A gut punch that gives us less than 24 hours to recover before taking on Lionel Messi and Luis Suarez again.
The task is very much an uphill one. Three goals behind, which requires five should Barca again find the back of the Liverpool net.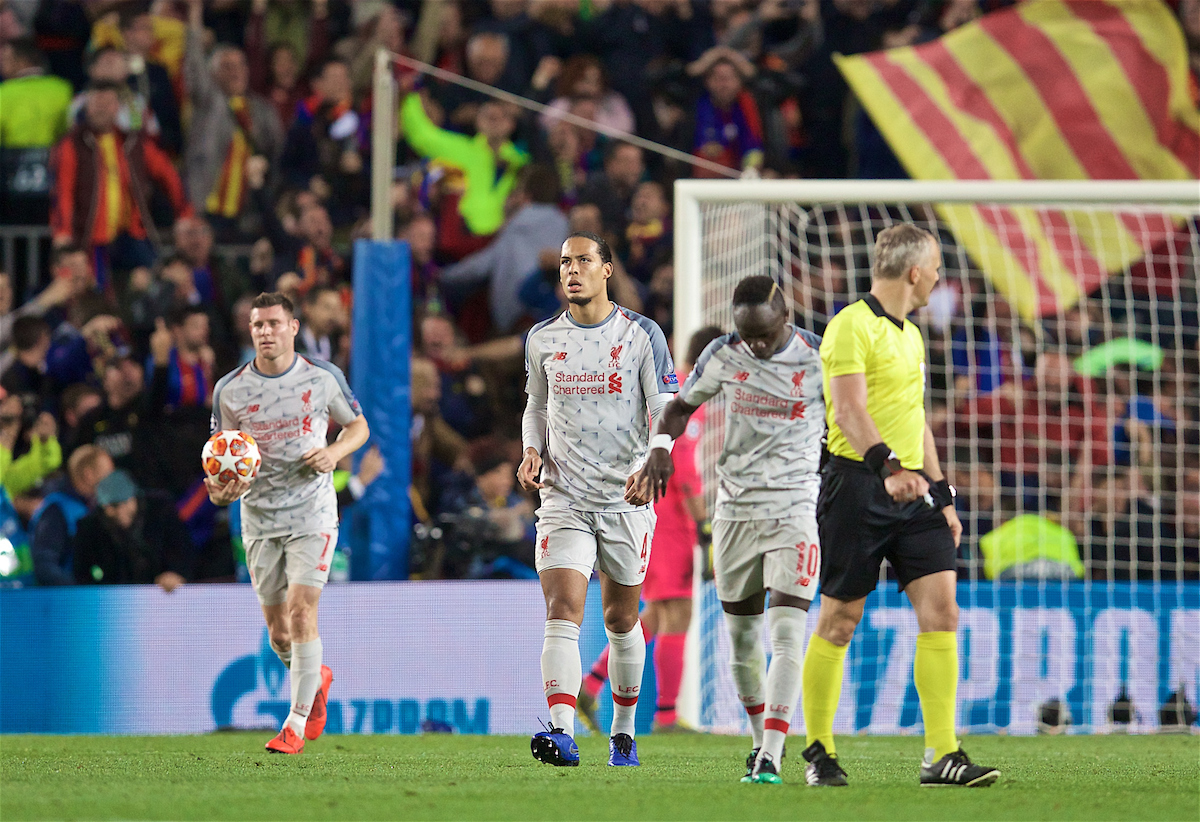 However, as with Kompany's effort, though it may seem like a long shot, this is a club that regularly deals in making the unlikely seem likely.
It was a quote ripe for mockery, to be honest. Jürgen Klopp uttered it in his pre-Barca press conference on Monday when asked about the task at hand.
"That is the plan: just try. If we can do it, wonderful. If not, then fail in the most beautiful way."
As soon as the word "fail" came out of his mouth, mothers across the land could hear the tapping of keyboards echoing from their grown-up child's bedrooms. "LOL! Klopp knows all about failing. LOL!"
As usual, Klopp will pay that kind of thing no mind, as his message to those who mattered was clear. Falling short is a very real possibility despite relative super-human efforts of the season, but as long as maximum effort continues to be applied in making sure that isn't the case, then it can still be something.
His players are not to feel sorry for themselves or lick their wounds in public, or at least, not yet. There are still chips on the table, even if the odds are against them.
The absence of Salah and Firmino is a blow, but as far as Klopp is concerned, he still has his boys to compete and to go down all guns blazing. The front three tonight in his mind will be Butch Cassidy, the Sundance Kid and Sadio Mane.
Manchester City aren't the only ones to benefit from something inexplicable from a massive Belgian. Divock Origi's late goal at Newcastle kept The Reds in the title race on Saturday, and though putting three or more past Barcelona is a slightly different kettle of waterzooi, Origi is likely to be one of those relied on to try and make mission impossible become less impossible. Who would put it past him having one last big moment up his sleeve?
Xherdan Shaqiri may also get an opportunity to immortalise himself in a rare start. Going from relegation with Stoke City a year ago to potentially starting a Champions League semi final against Barcelona is all the motivation he will need to be the best version of his little self he can be.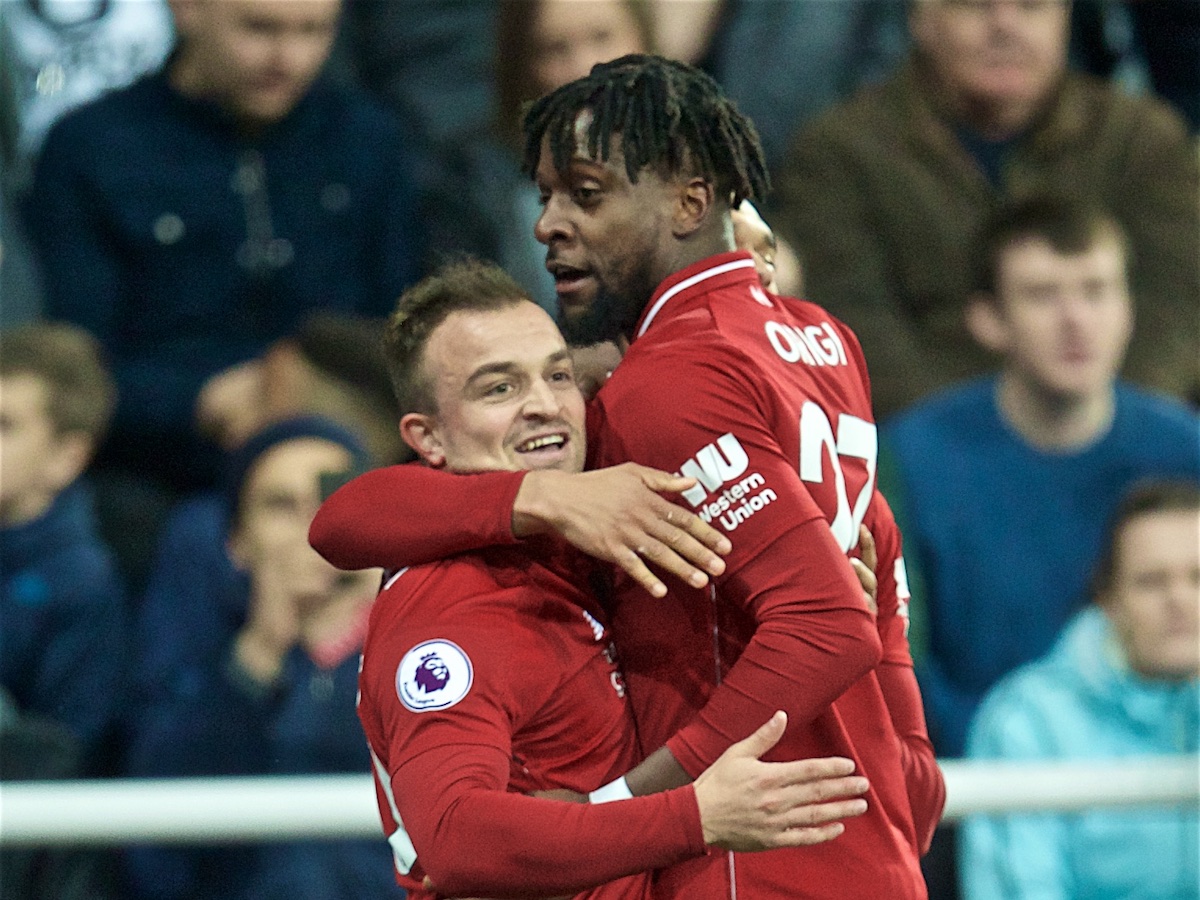 There are also rumours that Rhian Brewster might even be involved. Klopp has confirmed that the teenage striker will likely be in the 18 on the night, but should the German show the gonads of steel to put him in, it could add to the sort of madness that the evening needs.
The undoubted talents of Brewster will see him become a regular part of things next season, but imagine the scenes should he make an impact tonight. He certainly deserves it after the injury hell he's been through this past year and a bit.
Despite all that, let's face it. It is overwhelmingly likely that Liverpool will go out tonight. Barcelona are probably one of only two teams in Europe you could argue are stronger than The Reds, and just so happen to have the greatest player ever to take the field on their side.
That doesn't mean that Liverpool should go gentle into that good night though. If they really want to show the world just what they are about, they will give Barca the fright of their lives. Roma did it to Ernesto Valverde's side last season, and nearly did it to Liverpool as well. We know ourselves just how nervy a game like this can feel even if you still have a two-goal cushion with a few minutes left.
With Anfield rocking and The Reds firing, it will be a true test of the Catalans' mettle and should they still ultimately go through, we will take our caps off to them and wish them luck in Madrid.
Whatever happens, we then go on to Sunday. Another day where Liverpool go in as the long odds underdog, but where, if the players can do their job and rely on an unlikely favour elsewhere, we could get everything we've ever dreamed of.
The guts shown by this manager and his squad all season long has led to this moment. Another moment where they will need all of their self-belief and will to put up one last fight. It may end in what some would call "failure", but they owe it to themselves to at least stretch that emotive word to its furthest definition.
A Champions League semi final tonight. A final day of the league campaign with the title still a possibility on Sunday. Just drink that in.
These may be wonderful times with potentially cruel outcomes, but while there is still a chance of the most incredible of endings, Klopp's men must continue to do what they do in the most beautiful way.
Recent Posts:
[rpfc_recent_posts_from_category meta="true"]
Pics: David Rawcliffe-Propaganda Photo
Like The Anfield Wrap on Facebook