I'M gonna have to apologise.
Firstly, I apologise that Neil Atkinson can't bring you these words. That you don't get to read the absolute poetry he could conjure up in the aftermath of a whirlwind of football like that.
I apologise if these words don't do that for you. Don't have the Joni Mitchell and Lorde lyrics effect. I'm sorry.
I'm also sorry because when Jürgen Klopp joined Liverpool he spoke of turning doubters to believers. Until this week I had put myself firmly in the camp of the latter. I thought Klopp's lads could do anything. That they were able of winning a deserved league and European Cup double.
And then this week happened.
We went to the Nou Camp bouncing, full of beans, confident that no matter what Lionel Messi could create this Liverpool team could deal with it and give it back tenfold.
You know the rest. You know that Lionel Messi happened. It was the influence of something otherworldly. A player whose talents may never be replicated – certainly not in my lifetime.
This Liverpool side have gone again and again for months. They've been pegged back every single time. Tonight though, we saw the influence of something otherworldly. Something that I have to apologise for because I was convinced it couldn't happen.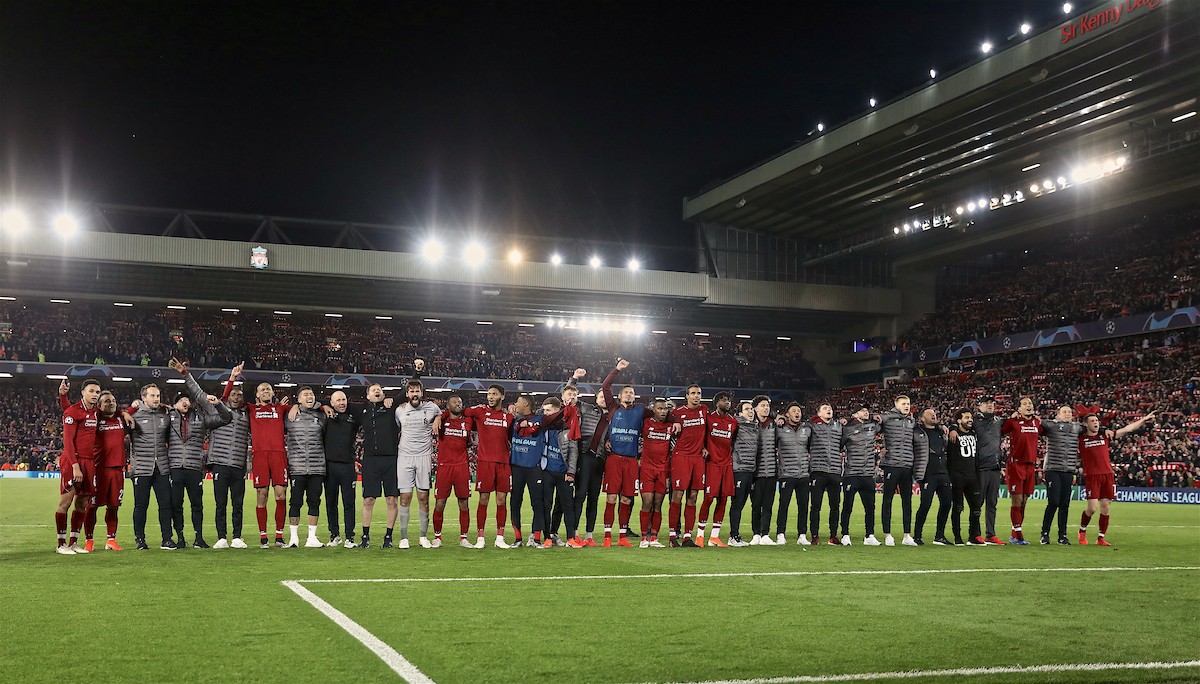 I doubted. I no longer believed Liverpool could finish this season with a trophy to hoist above their heads in May. They deserve it so much. More than anything in the world. It seemed so cruel. Fate had dealt The Reds a shit hand.
Well fate can absolutely get to fucking fuck.
Another apology goes to Anfield. That homogenous mass of 53,000 Reds that gather every other week, and so regularly on a midweek, to worship this football team.
I apologise because I didn't think worship was enough. I didn't think that even a higher power could save this Liverpool side tonight.
But Anfield created another magical setting tonight. It provided the platform which allowed these magnificent lads to go on and achieve their dreams, and our dreams.
I want to make sure I don't do down what those lads on the pitch achieved tonight. I don't want to have to make another apology.
I saw Fabinho run his actual legs off. He looked as though he could barely stand in front of the crowd.
I saw Trent Alexander-Arnold channel the spirit of every Scouser in our team who came before him. Who dragged a team to victory. If you still doubt Trent you can fuck off. He stood up on the big stage once again. He'll absolutely do for me.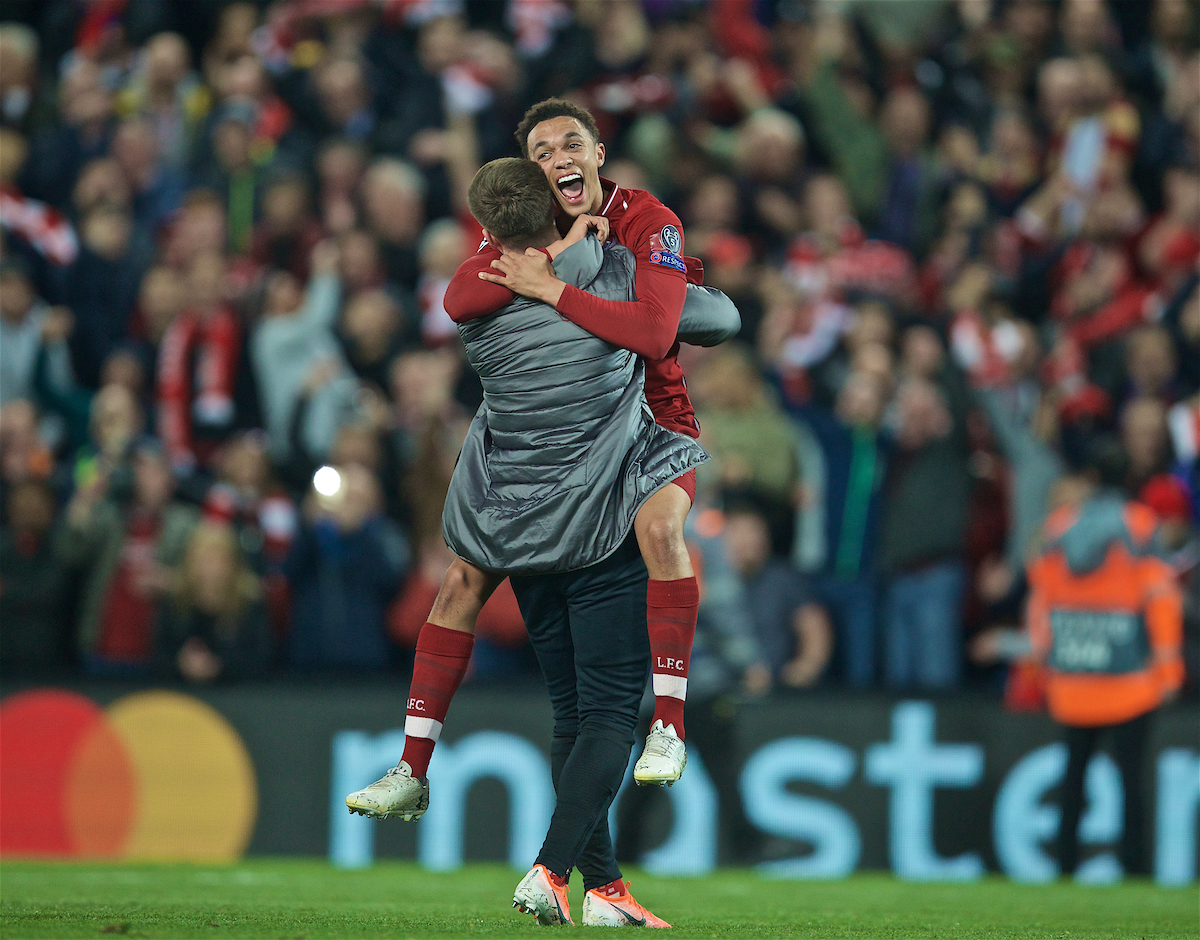 I saw Virgil van Dijk marshall. Joel Matip tackle everything that came near him. James Milner experience the absolute shit out of the game. Jordan Henderson be a LIVERPOOL CAPTAIN. Sadio Mane do the work of his missing mates and more. Alisson do exactly what he was bought to do.
Andy Robbo gave so much for the cause that he had to be hooked on half time. Little did we know how much that sub would change our destiny. Gini Wijnaldum came on and absolutely boxed everything off. His goals, among others, have taken Liverpool to another Champions League final.
The others are Divock Origi, to whom my final apology goes to. I, and I'm sure I'm not alone, had completely written him off this season. I didn't believe he could do any of what he has done. Didn't believe he had the determination to score that goal against Everton. Didn't have the presence to score that goal against Newcastle. Didn't have the ability to run absolute rings around that Barca defence.
Liverpool Football Club went again tonight. Anfield rose again. The lads who we've loved all season stood up to the task. The lads who we (or I) wrote off did the same. Everybody at Liverpool Football Club should bask in the glory of tonight.
The abyss has been stared into today. Liverpool were staring at another trophyless season and it hurt. The doubt hurt.
I promise I'll never doubt this team again.
I hope you have the best night out of your lives. You deserve it and these lads deserve it.
See you in Madrid.
"YYAAAASSS

"We've never seen anything like that!" 🏆

🗣 Subscribe for all of our reaction to Anfield's greatest ever European night 👉 https://t.co/XZAK9veWt7 pic.twitter.com/GaJQOrjAuv

— The Anfield Wrap (@TheAnfieldWrap) May 7, 2019
Recent Posts:
[rpfc_recent_posts_from_category meta="true"]
Pics: David Rawcliffe-Propaganda Photo
Like The Anfield Wrap on Facebook