FOOTBALL makes you feel a certain kind of way.
From the depths of despair to rip-roaring ecstasy to genuine exasperation.
It doesn't half put you through the ringer, does it? Head gone, hair declining, life expectancy shot to pieces, but isn't that what it's all about?
That feeling of being alive, of living vicariously through each and every player, enjoying every brilliant, painstaking moment as your own.
The philosophical. The spiritual. The sheer emotion of it all. The intangibles that make life worth living.
When Mohamed Salah arrived at Anfield on Tuesday evening, his shirt donned a clear message. "Never give up."
It's a phrase that perfectly epitomises Liverpool's season; a season built on heart and desire, a genuine will and want to win within a group of players who have constantly refused to accept their fate.
Last Saturday's valiant performance at St James' Park was primed on not giving in. Going down swinging with defiance to remain on City's tails.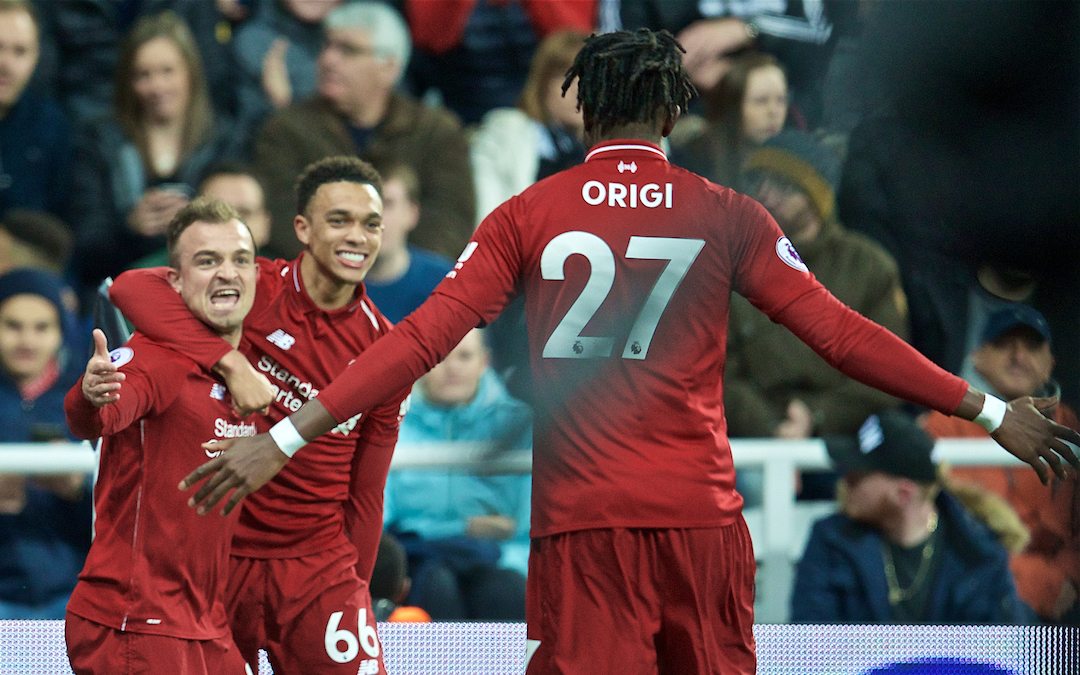 Backs to the wall, Liverpool found a way; displaying a sheer boldness and refusal to know when they're beaten, an unwavering determination to keep going in pursuit of glory until the very last whistle.
Jamaal Lascelles misses his header and it's Divock Origi v Everton all over again, putting The Reds on course for 97 points in the league – a tally enough to see them top in every other Premier League season except the last.
This was next level; the starring chapter in a season that just keeps on giving.
Even as the biggest, most monumental of challenges arise, Jürgen Klopp's side find a way. They defy the odds, bending the universe to conform to their will and want.
Three-nil down to Barcelona in a Champions League semi final. No Roberto Firmino, no Mohamed Salah, no Naby Keita and no Alex Oxlade-Chamberlain. Liverpool's numbers were depleted but the defiance that has underpinned their entire campaign rang true.
The Reds had to be faultless; there was no room for a repeat of the Nou Camp, no margin for error, no outcome where a singular Barca goal didn't seem like it would prove fatal.
This was the spectacular. The unexpected. The scintillatingly brilliant. The biggest of cojones.
The best Anfield has ever seen.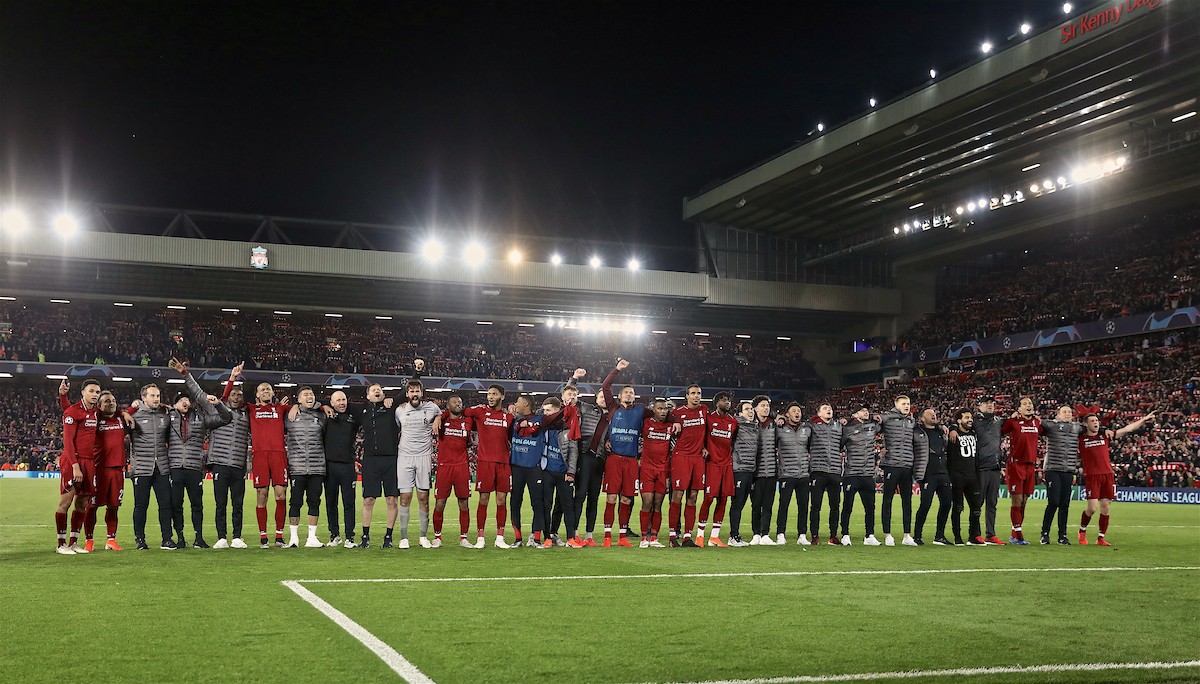 Somehow, just somehow, the impossible doesn't seem so impossible when you're wearing Liverpool Red.
In the absence of two of Liverpool's most potent weapons, Divock Origi became the danger.
An early goal and Anfield believes, we all believe. This team makes you believe.
A lad who looked a certainty for the exit door just months ago now has more goals in European Cup semi finals than Paris Saint-Germain.
Maybe football without Origi really is nothing?
Gini Wijnaldum's double in as many minutes leaves you scratching your head wondering just how serious he's taking Klopp's forward experiment.
Jordan Henderson leads by example in a captain's performance that typifies the team's heart.
Trent Alexander-Arnold continued to amaze; a 20-year-old seemingly unfazed by the biggest of occasions executing one of the most bizarre goals you'll ever see in a semi final.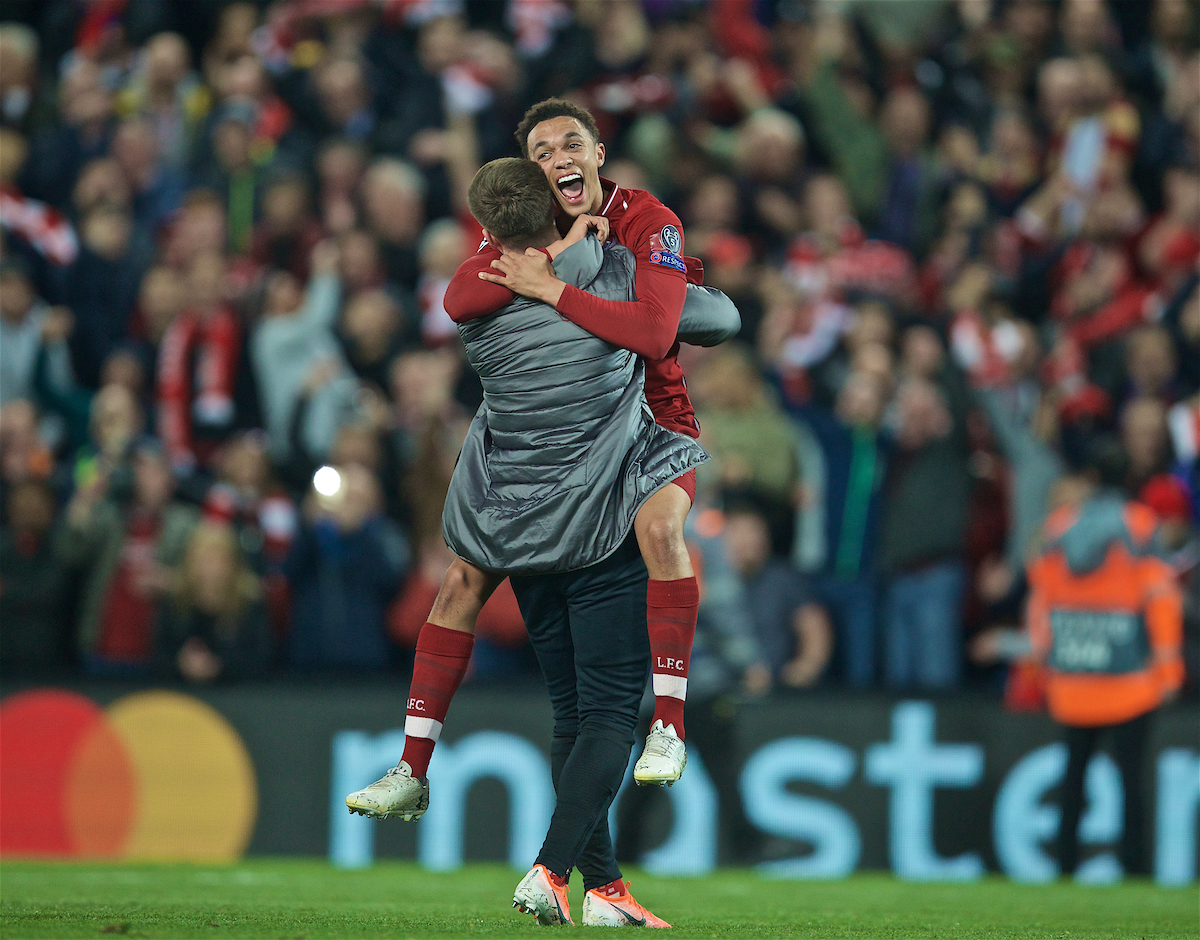 Heroes. Every one of them.
Marc-Andre Ter Stegen and the Barca defence are still patting themselves on the back while Origi's wheeling away celebrating the fourth.
The Catalans utterly shellshocked.
Luis Suarez looked helplessly resigned to defeat, rattled by the boos of a crowd who once adored him. As did Lionel Messi, who was nothing more than a bystander engulfed by the pockets of Joel Matip and Fabinho, exposed as human. Vulnerable.
This is what Liverpool and the power of Anfield can do to you. They make the safe feel insecure. The seemingly certain feel entirely ambiguous. The impossible, possible.
It's what makes them such a joy to watch and a truly terrifying prospect to play against.
The Reds have poured their heart and soul into this campaign, with a will that has never wavered and a desire never to be questioned.
Where there's a will there's a way. Liverpool found theirs.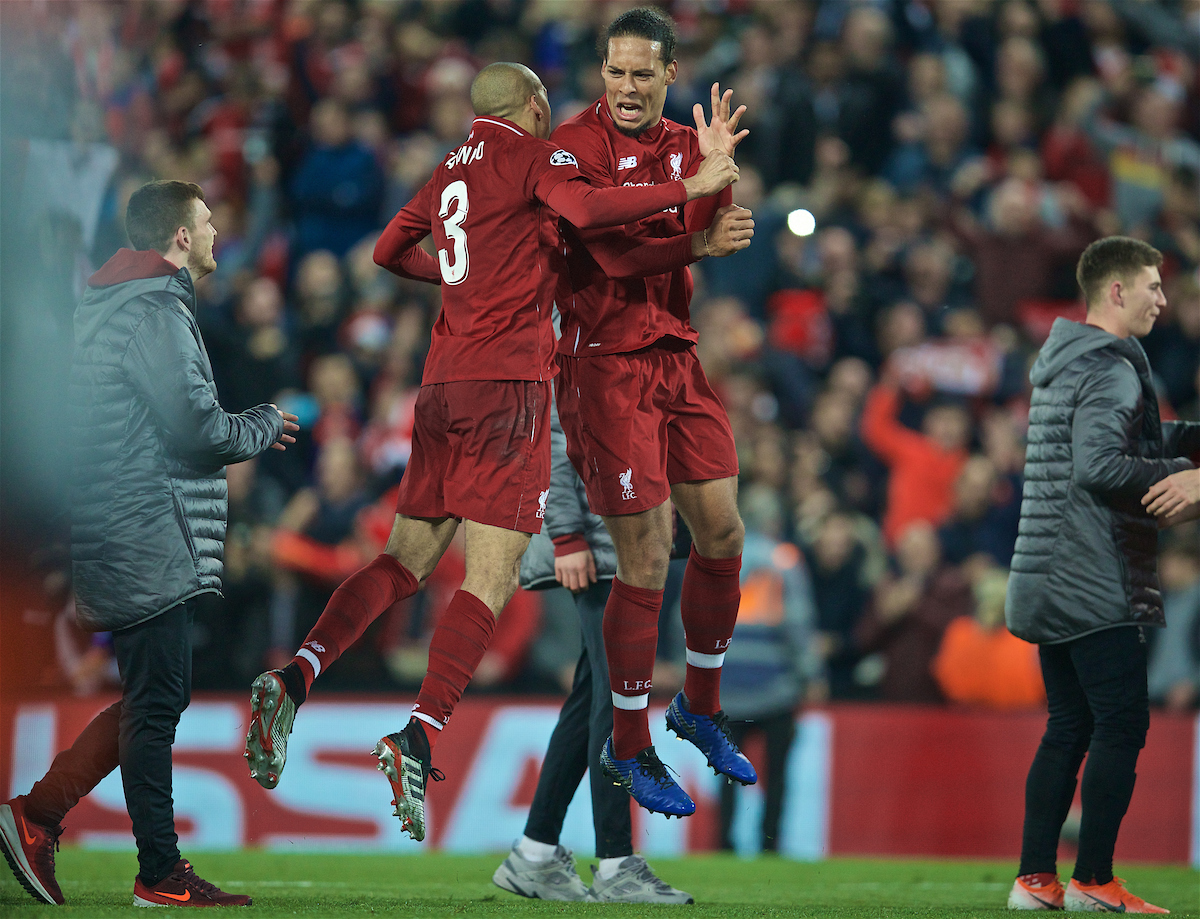 This season has been an unbelievable journey that's brought such unbridled joy, returning Liverpool back to their rightful seat at the table – a seat they look set to occupy for the foreseeable future.
Where 2013-14 was a shooting star that emerged out of the blue and was gone just as quick, there is now a longevity. This is a good side, a great side, a side with age on their side and a manager who will go the distance. A stepping stone no more.
One miracle down, let's hope for another at the weekend before an ultimate date with destiny in Madrid.
Whatever happens, these lads will go down in Anfield folklore for one hell of a ride.
A strong, vivacious foundation for long-term success.
We'll see things they'll never see.
"This club leaves you speechless at times.

"This ground, this fanbase, there's something so special about it." ❤️

Your man @paul7cope on CNN yesterday…

🗣 Subscribe for all of our reaction to Liverpool's historic win over Barcelona 👉 https://t.co/XZAK9uXl4x pic.twitter.com/dF7POoUOxR

— The Anfield Wrap (@TheAnfieldWrap) May 9, 2019
Recent Posts:
[rpfc_recent_posts_from_category meta="true"]
Pics: David Rawcliffe-Propaganda Photo
Like The Anfield Wrap on Facebook