THIS game never gets old. Never ceases to amaze.
While the world was trying to get its head around VAR and its impact on the City-Spurs game, I was pondering the strange situation in Northern Portugal where Liverpool were resting players in a European Cup quarter-final because of a looming encounter with Neil Warnock.
There's something wonderful in that idea. Matches are just units now regardless of their importance. Win one and prepare for the next, even if one of them puts you in the last four of Europe's premier competition.
Oh, it worked. Joe Gomez got some much-needed time on the pitch, Roberto Firmino had a 'bit' of a break, and Andy Robertson got first use of the hairdryer in the dressing room, but such is the hand- to-mouth nature of the Reds' remaining fixtures that these curious scenarios are now commonplace. Imagine if we take Mo Salah off with fifteen minutes to go at Camp Nou because he has to be at his best to face Paul Dummett at St James' Park at the weekend.
It's great too. Those late season games where we've had to fill the bench with a couple of kids are over. Look at the bench on Wednesday. Now Gini Wijnaldum has had his rest after looking exhausted for the last few games, and Keita and Shaqiri are champing at the bit to get on the pitch. The subs bench is just a first team wrapped in training gear.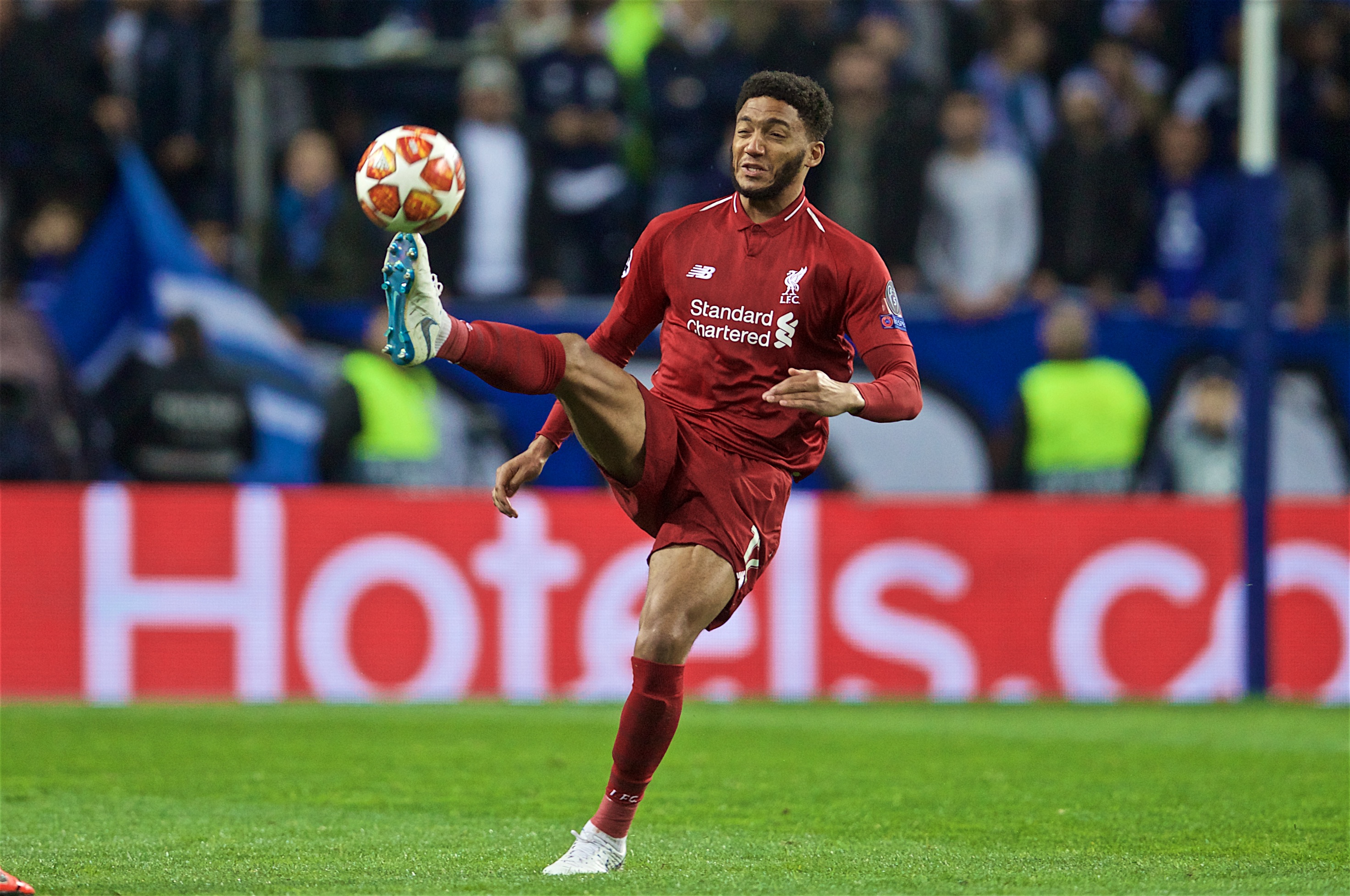 The games will come thick and fast and the ante will be raised accordingly. A month ago the biggest threat to our championship dreams were the Spurs and Chelsea games. Now that they're over, to the tune of six points, people are talking up Cardiff and Newcastle as if they're of the same calibre. City have shared the same narrative, with many pundits claiming that their clash at Selhurst Park last week might have been the one where they dropped points. 'A tough place to go.' 'The Eagles will fancy their chances after their win at the Etihad.' 'Pep won't fancy this.'
Palace have won just four league games at home all season.
Maybe that expectation of drama has more to do with pressure than ability. After all, we've lost only one league game all season and that's at the one place where most clubs fail. But add a little panic into proceedings and the lowliest of clubs suddenly becomes the modern incarnation of the Brazilian 1970 side. Liverpool have to remain calm and professional even though the remaining games are winnable.
They certainly did in Oporto. Liverpool did not weather the storm in that first-half as such. They simply sat back and watched the Portuguese forwards shoot themselves in the foot repeatedly. Presumably they would have missed them too.
Porto had nothing to lose, of course, and had to get on the front foot to try to save the tie. The league clubs don't have to do that. Our remaining domestic opponents would happily take a draw and probably won't swagger up the pitch in numbers, leaving space behind. Those games will undoubtedly be characterised with us trying to break the sitting opposition down rather than a collection of high-octane end-to-end encounters.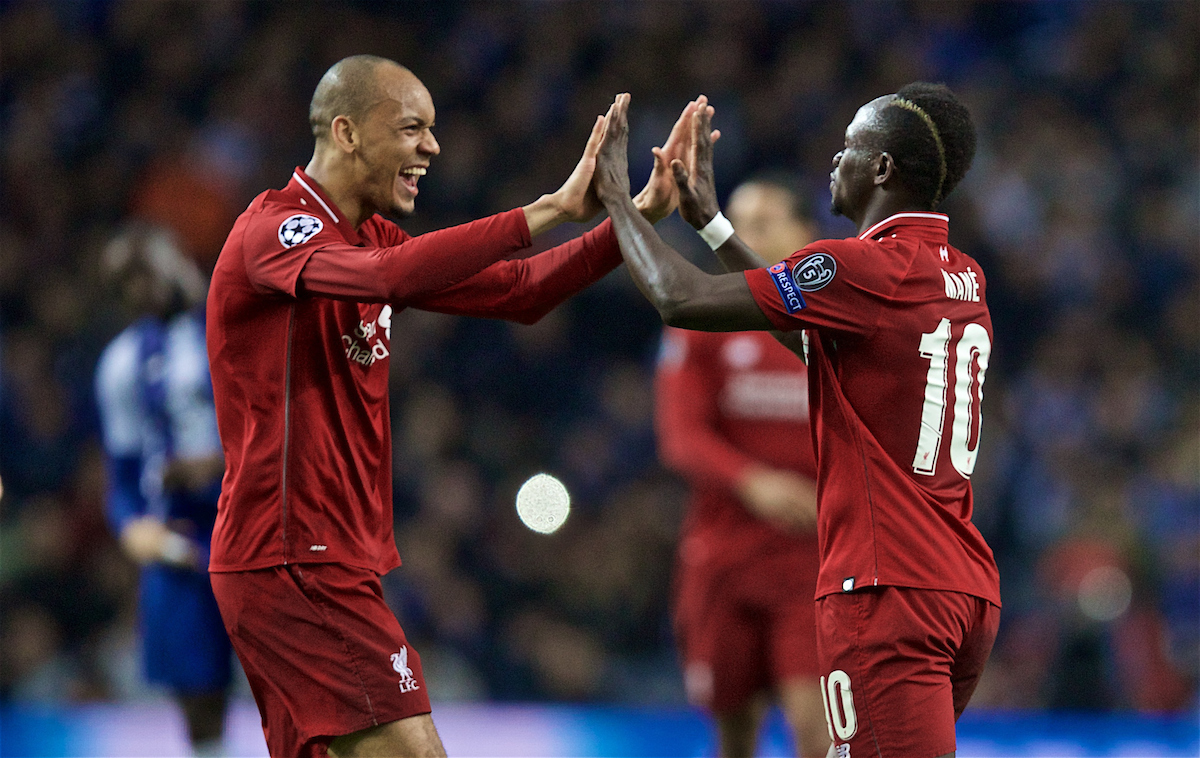 City have the harder run-in and will either take Spurs apart at the weekend in revenge or roll over
into a ball in sorrow, but a domestic treble will certainly be their ambition. Tottenham have either done us a favour tonight or awoken a very angry side. I suspect the latter. No one throws in the towel when they have 83 points after 33 games just because of a deflection off a hip.
But enough of them. We may have had the easier tie, but a 6-1 aggregate win is not to be sniffed at. We've also qualified for consecutive European Cup semi finals. We've only done that three times before in our history – 77/78, 84/85, and 07/08. That shouldn't be overlooked.
Equally, our qualification into next year's competition was achieved after the Southampton win and passed without comment despite it once being the Base Camp of ambition for the last eight years or so. We've had to wait until the last game of the season to secure that in the last two seasons but we've upped our game considerably since then, so much so that it's expected. The Chelsea victory meant that we'll finish in the top two, but no one is thinking about finishing second. No one. We've moved on.
That has everything to do with Jurgen Klopp and his attitude to success. Naysayers will point at his record in finals (Bayern Munich and Real Madrid being easy opponents, obviously), but for Liverpool to be in the conversation when medals are being handed out so regularly shows just how far we've come under his tutelage. This is a side built in his own image. High risk maybe, but one that will win more points than it will lose. Top of the league. European Cup semi finalists. Again.
Whatever happens from now on, Liverpool have re-joined the elite. The landscape has changed and it is us who have changed it.
Four league games and two semi finals. No one on the beach in April. We're still working. No one standing down.
Know who would like to be in our shoes?
Everyone.
This game never grows old. Never ceases to amaze.
And nor do Liverpool.
Recent Posts:
[rpfc_recent_posts_from_category meta="true"]
Pics: David Rawcliffe-Propaganda Photo
Like The Anfield Wrap on Facebook