LIVERPOOL beat Porto to get to the Champions League semi finals. They beat them 6-1 on aggregate.
It is the fourth time in Liverpool's history they have made back-to-back European Cup or Champions League semi finals. The fourth time. These are the good times, let's be clear about that. These are the very best times.
The last time it happened, Liverpool were nowhere near any league title in either year – 2007 or 2008. The time before, in 1985, Everton were 18 points clear the game after Liverpool clinched their place in the final. The time before, I was four years old. These are the very best times.
Shall we have a chat about game theory? Let's. Doing the stats thing I have started doing you start being heavily exposed to expected goals. Expected goals are oddly controversial but tonight is a good night for the controversy.
The fact is this – bar, possibly, the one goal Porto score, there isn't a single goal attempt they have they can reasonably expect to score from. They have a lorry load of efforts but every attempt is either over 15 yards out, or from a wide angle, or both. Yes, some get close. Yes, some elicit saves from the goalkeeper. But that isn't the same as having a clear-cut chance.
My argument would be that Liverpool are in the game theory. They are on board with it. When you are really in the zone – playing pool, singing karaoke, running the dancefloor – you take chances. You gild the lily. Because you understand, innately, the terrain, the opponent, the song. You get it in a way which makes you irresistible.
Against Chelsea, Liverpool didn't close the passing lanes. They left them open just a slither. Alisson didn't smother Hazard, he gave him a chance but decided what the chance would be. Against Tottenham, Virgil van Dijk looked at Moussa Sissoko and decided he could have that shot.
Moussa Sissoko could have scored. Eden Hazard should have scored. Porto bought ticket after ticket. But Liverpool won the raffle.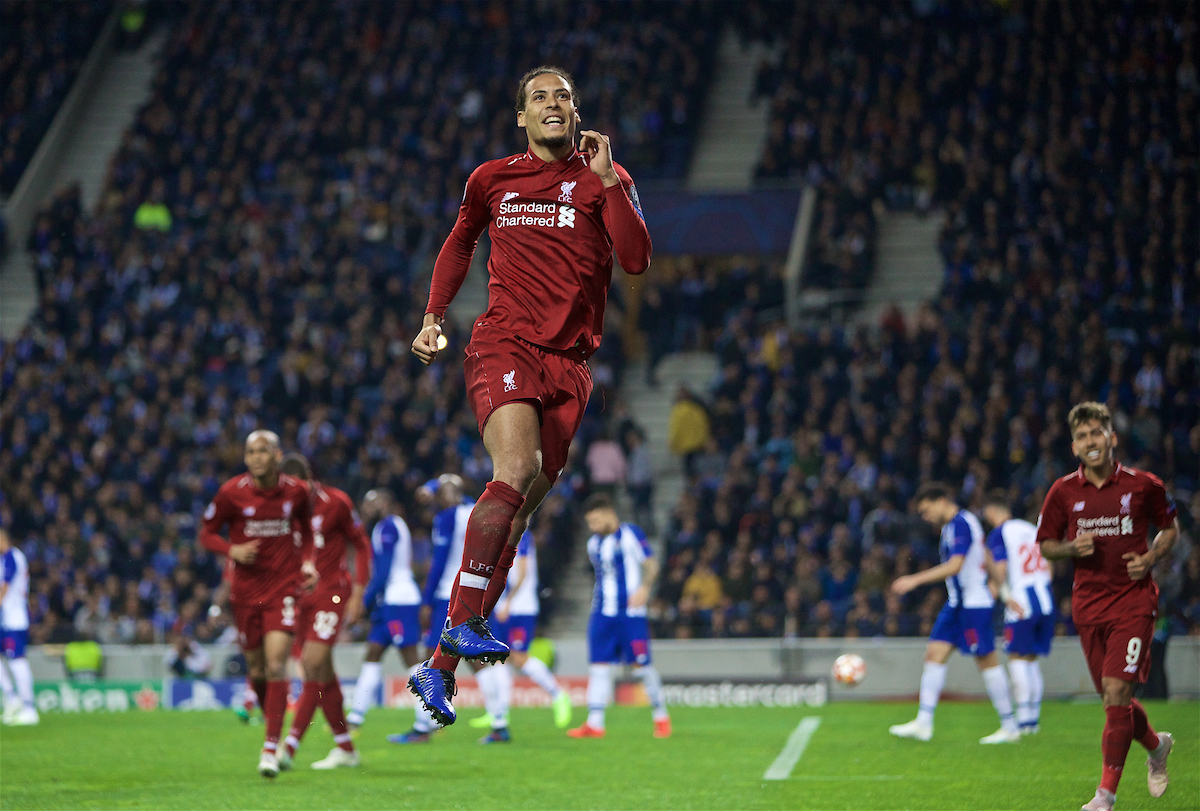 It doesn't feel like that when it happens to you. While it happens, as a partisan spectator, you just want it to stop. Why are they getting to kick the ball at our goal? It's a fair observation, a fair point. But Liverpool were for a period second best, for a period suffering in the game, but they weren't hurting. They weren't bleeding.
Every time Porto had an effort they were playing against the odds in that moment. They may feel they end the first half worth a goal. That's what we all do. But, in reality, they don't have a single chance worth a goal.
And Liverpool do. Liverpool have a great chance, Sadio Mane takes it and video refereeing makes it count. Sadio Mane should score. He isn't buying a ticket. He is winning the raffle. Liverpool have rigged the raffle.
In essence, the tie was over when Mane scored. Against Chelsea, Liverpool's opener was created when Liverpool put two passes together inside the box. Here Liverpool do the same, whether Salah means it or not.
Sadio Mane is Liverpool's man of the moment and this is some moment to be the man of. He loves to gamble and loves to finish. That could well be it.
At half time the manager changes the shape. It's among his harshest substitutions while in charge. But these are the harshest times. These are the times you make sure about. He has everything it takes, is among the game theory and is looking after his lads.
Then Salah makes sure after Alexander-Arnold's brilliance. Look at that, better than any Porto chance your hindbrain was screaming at you to worry about. And look again, the finish of the most confident forward. Liverpool certain, Porto deflated.
They score from a set piece; they were always going to. They are good at them. It is their best chance of the game.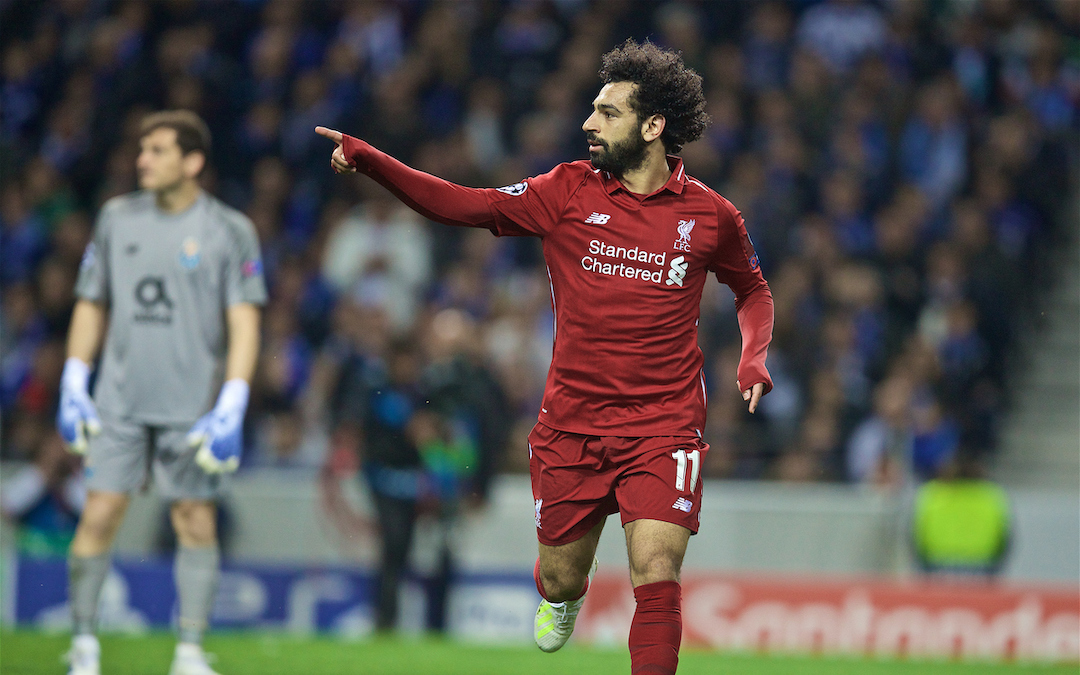 And then Jordan Henderson happens again. What a coda to this season this is. Everyone points and he puts it there. Virgil crowns it, Liverpool are semi finalists.
It was never easy – 6-1 the same as 5-0 – but this was better and harder. It's part of what makes it the very best times.
We welcome the greatest ever soon. Across two legs we get the man who is unequivocally the best ever to play the game, and trust me he still has a pomp. And trust me, I back us. What a thing to think of. I back us to ensure the very best times keep rolling.
Liverpool are yet again the best of themselves, the best of us. We sing "The Reds are coming up the hill, boys". Listen: The Reds are the hill. The best times are now. Leo Messi at Anfield. That's great, that's splendid, that's part of point. But Leo, come and adore them. They're the kings of Europe.
They are game theory.
They are the smartest.
They will do for me.
See you Sunday, Liverpool. I can't wait. These are the very best times.
"Singing show them the way to go home on 70 minutes in a European Cup quarter final isn't normal.

"This team is special." ❤️

🗣 Subscribe for all of our reaction, live from the Dragão, here 👉 https://t.co/XZAK9veWt7 pic.twitter.com/upzJ7NOU8X

— The Anfield Wrap (@TheAnfieldWrap) April 17, 2019
Recent Posts:
[rpfc_recent_posts_from_category meta="true"]
Pics: David Rawcliffe-Propaganda Photo
Like The Anfield Wrap on Facebook