OH, how far we've come.
As this season evolves, I find myself often referencing how far we've come in these pieces of writing.
Thinking back to Gerard Houllier's cup-conquering machine of 2000-01, and to last season's rollercoaster of a side.
It feels as though this team are maturing every second in front of our very eyes.
Wednesday's victory over Porto provided another reference point. A Champions League quarter-final tie negotiated with such ruthless efficiency that you could only stand and admire the certainty of the boys in red, who reduced the best team in Portugal to very much only half a football team with a staggering 11-1 scoreline over two seasons.
And I had the audacity to be disappointed with the one.
We all have our own pins in the map of how we have got from there to here.
One understated yet relevant marker in my own journey occurred on October 22nd 2014, when Brendan Rodgers Liverpool very much welcomed Real Madrid to Anfield in a Champions League group game that felt every bit the antithesis of The Reds in Europe.
On the pitch Liverpool were comfortably dispatched by three goals to nil. Yet it was the atmosphere in the stands that night which to this day pains me.
Anfield was passive, disbelieving and generally contrite in the presence the opposition.
Particularly sobering was the moment when ex-Manchester United man Cristiano Ronaldo, who orchestrated the visitors' victory in a flat-track manner, was clapped off the pitch by some Liverpool supporters.
All evening, Ronaldo was met with a cacophony of pantomime boos, but was gifted a rousing applause when he departed in the latter stages.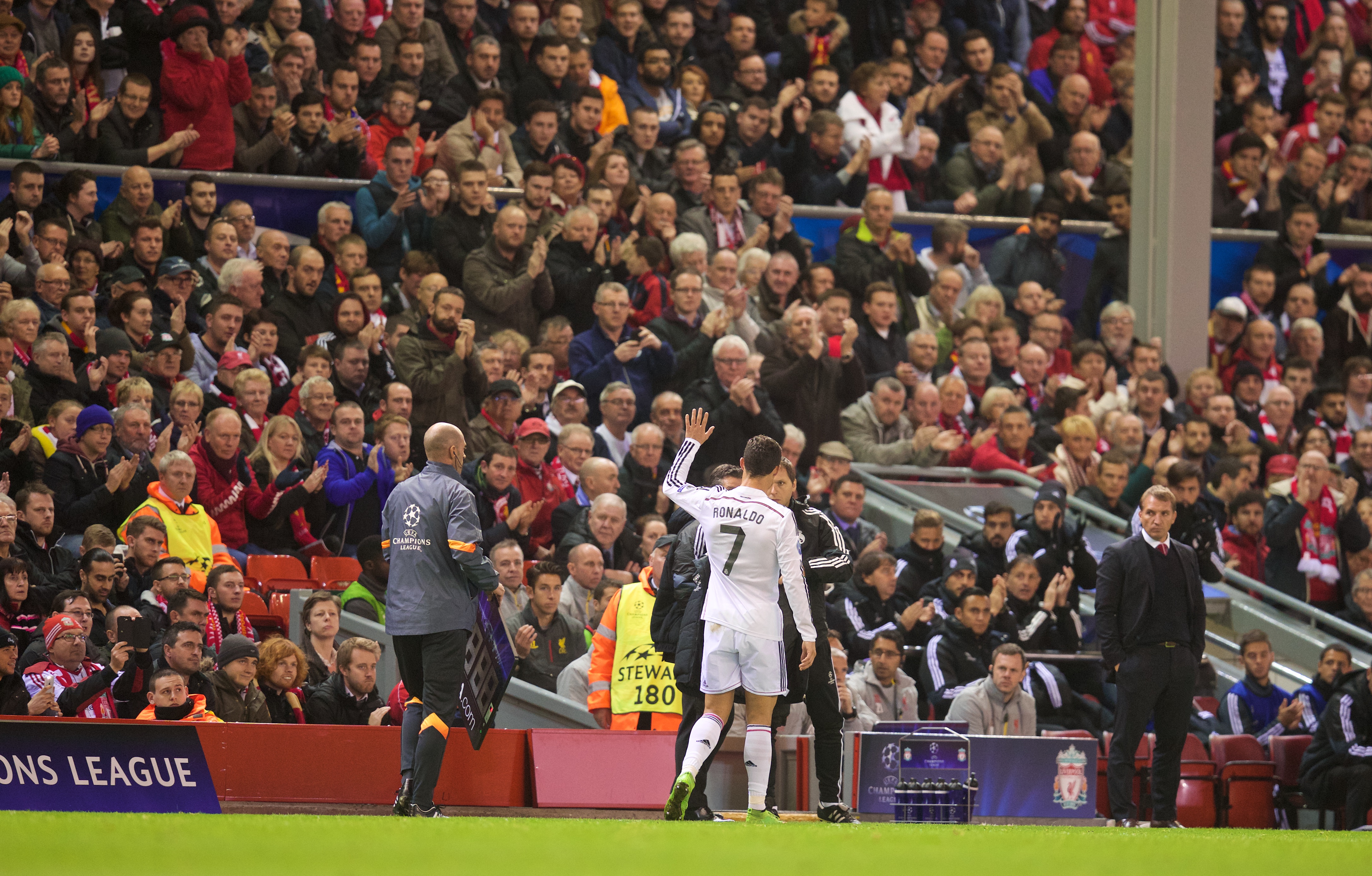 Anfield will always appreciate a great footballer as much as they will an opposing goalkeeper running toward the Kop. But that day they gave Ronaldo exactly what he wanted — a faux-hostility he was more than at comfortable with, followed by a fulfilling massage of his boundless ego after he had served up a massive dose of reality to all Liverpool fans present.
I felt confused and alone with everybody that night. That wasn't my Liverpool, especially in our competition. The European Cup at Anfield is our house, no matter how long we've been on holiday.
This all comes stirring back to me in a café in Porto as I write this, because I have one thing on my mind currently — FC Barcelona.
Events in the quarter-final stages have blown this year's competition wide open. What awaits Liverpool in the coming weeks is a mouthwatering prospect. The two sides possess a cohesive attacking style of play which should make for a feast of entertainment.
Yet off the pitch, there will be a whole other battle taking place.
It felt as though that battle had begun as early as Wednesday, when whilst dowsing themselves in Super Bock, Liverpool supporters where furrowing a brow at a nonsensical story emerging the Mohamed Salah had asked to leave the club.
The place of origin of such a ridiculous article: Spain.
This, in all likelihood, will not be coincidental. That a PR agenda to unsettle and gain even the most subconscious of conscious victories may have been started by Barcelona before Liverpool had even cemented the tie should serve as a stark warning for what may lie ahead.
Attempts to try and unsettle some of our most prized possessions will not be uncommon and is entirely unsurprising.
Another tactic from our opponents will undoubtedly be to encourage Luis Suarez and Philippe Coutinho to speak openly about how much they love Liverpool and their supporters, a clear attempt to soften the Anfield crowd in the build up to what will be a cauldron come May 7.
We should be mindful not to fall for any of it, should such a story transpire.
Coutinho's departure and the manner of it is still raw and will not form too much of a contrast of emotions.
Yet Suarez remains revered by most fans due to the sheer individual brilliance we was able to witness from him at times in a Liverpool shirt.
If we remember one thing about Luis Suarez it is that he will go to any lengths possible to win a game of football, whether that is in the confines of the rules or not. He does not deal in sentiment.
If he is presented with an opportunity to win the tie for his team he will do so without a contemplation of consciousness.
That is not to say we as a crowd should either provoke or laud either player. There may be a time for acknowledgement and respect, but only if the correct opportunity presents itself.
The same goes for Lionel Messi, weven if seeing him play in the flesh will be a tale to bore the grandchildren with in the distant future.
However, treating these players as part of the collective being, a being which wants to prevent us from reaching our second European Cup final in as many years, will be the only approach we should take.
This is the same being which, for the last ten years, has tried and succeeded to assert a form of dominance in the transfer food chain over Liverpool when they have decided they would quite like what we have.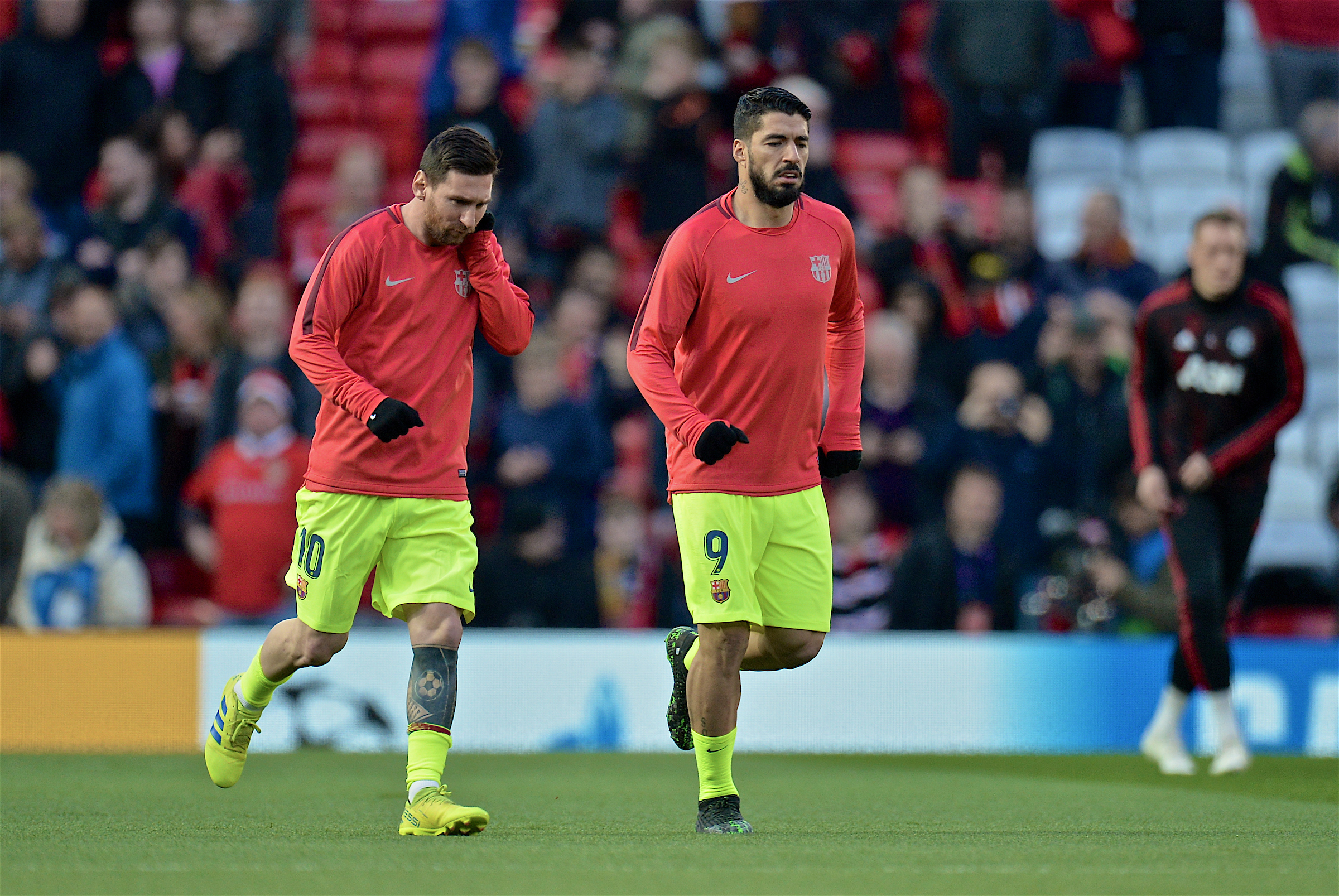 Such situations have led to protracted sagas around Suarez, Coutinho and Javier Mascherano, which all were undoubtedly damaging and unhealthy to the harmony and prosperity of our club.
How far we have come now means that Barcelona are absolutely full of trepidation about the prospect of facing Liverpool.
Jordi Alba is up nights thinking about Trent Alexander-Arnold. Ivan Rakitic is apprehensive about Jordan Henderson as a number eight.
All of them are quite rightly telling themselves Anfield is a myth whilst harbouring a deep unsettling feeling of what may face them when they arrive on Merseyside.
How far we have come is constantly displayed on the pitch in these hazy days under Jurgen Klopp's mighty red machine.
If we show Barcelona that we won't stand for anything that isn't Liverpool prevailing to another European Cup final, no matter what they try, then another reminder that we are back where we belong will only be reinforced off the pitch, too.
Recent Posts:
[rpfc_recent_posts_from_category meta="true"]
Pics: David Rawcliffe-Propaganda Photo
Like The Anfield Wrap on Facebook