IF the Premier League insist on inscribing "Lucky Liverpool" on their trophy next month, I don't suppose it will spoil the title celebrations for any of you.
Champions are rarely popular. They are never lucky.
Liverpool got a little lucky just before 6.30pm at Anfield last Sunday evening. A draw with Tottenham would have been a fair result (whatever the hell a "fair result" is) but sport was never meant to be fair.
This season has seen the launch of a new statistical calculation of "fair results" called Expected Goals. You may have spied it on Match of the Day. Liverpool actually beat Spurs 1.09 to 1.05 on "xG". They weren't quite as lucky as has been made out.
So, before the official history of their season starts to chronicle a litany of late goals, dodgy keepers and iffy penalty awards, let's put the record straight. I think there is a strong argument to say that Sunday was the first time in this entire league campaign that Liverpool have come away from a game with more than they truly deserved.
Expected Goals doesn't entirely agree, but even in their dystopian world where a panel of mad mathematicians decides the outcome of games based on "the statistical measure of the quality of chances created and conceded", Liverpool would only be two points worse off than they are in the (equally mad) real world.
If you are making judgments in a Pythagoras universe of formulae and functions then the 11 millimetres by which Liverpool failed to take the lead at the Etihad in January remain the most telling fractions of the title race to date. Lucky is what Vincent Kompany got that night, if you remember.
Every season is littered with moments of controversy and confusion. Luck can be annoyingly fickle in the short term but it does tend to correct itself over time. It's a matter of fact that Sadio Mane's disallowed goal at Arsenal in November was onside. Just as his point-earning goal at West Ham in February was offside.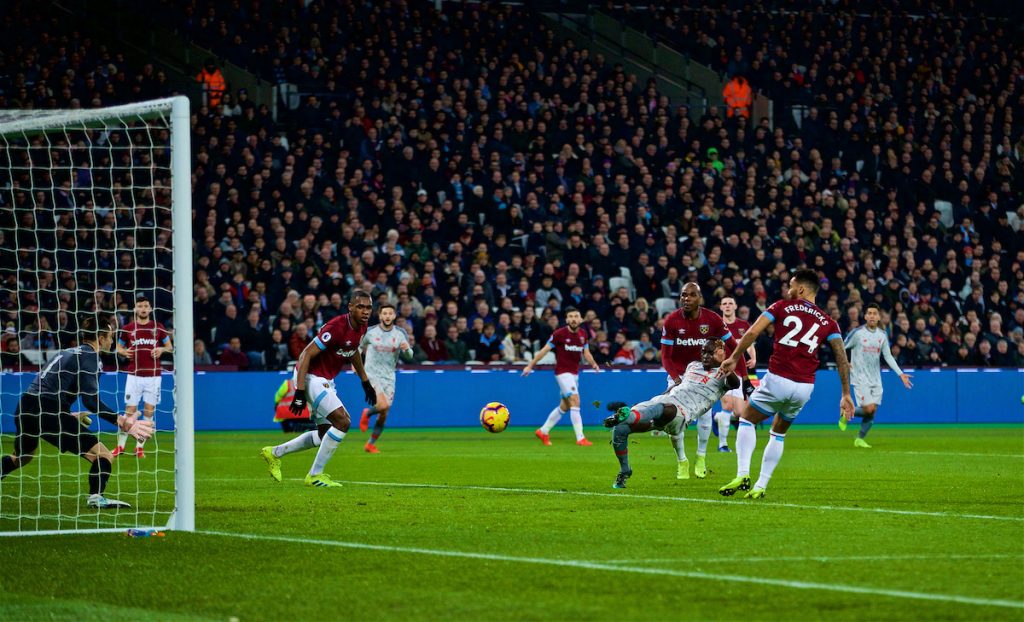 Mane made an ill-judged challenge on Son Heung-Min late in the 2-1 win at Wembley in September. It should have resulted in a Spurs penalty but Liverpool definitely deserved to win that game.
Naby Keita was denied a clear penalty in the second half of the 1-1 draw with Leicester in January, but then Liverpool didn't really deserve any more than a point from that match. Justice is rough but it's ready eventually.
Jordan Pickford and Hugo Lloris will no doubt become part of the folklore of the season if the trophy returns to L4, but titles are won in months not moments.
Opposing goalkeepers have got to be tested before they can be forced into making crucial errors. Liverpool have given themselves a chance of winning every match they've played this season.
When they've had to settle for a point, it's been the very least they've deserved. Whenever they've won a league match, Liverpool have had a strong argument to say they were the better side overall and created more than their opponents.
Some games have been closer than others. The Anfield derby was a tight one but Divock Origi did hit the crossbar a few minutes before his famous winner.
Late goals may have been a statistical feature of Liverpool's season but, unless my memory is fading, the only decisive late winners they've scored have been the two against Everton and now Spurs.
Daniel Sturridge conjured up that richly deserved 89th minute saver at Chelsea, but the rest of their late hits have been mere adornments to games already won. As Rafa would say, "look at the facts".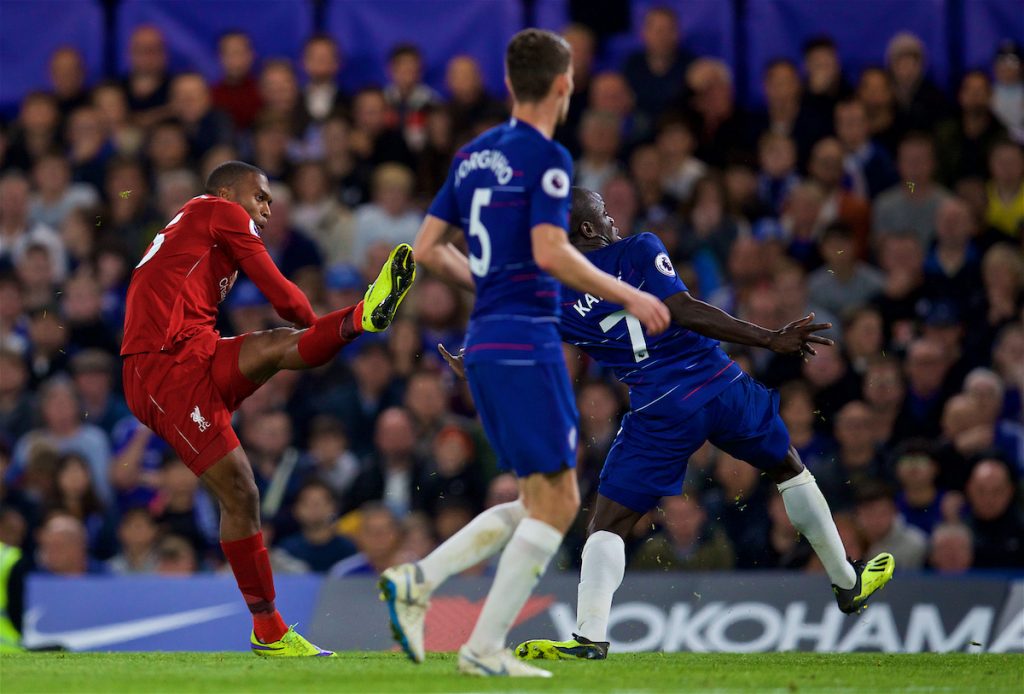 Liverpool need make no apologies for amassing 79 points. They had earned every single one of them until Sunday.
What goes around, comes around. Just last month, Pep Guardiola actually felt moved to say a public "sorry" for two City goals that should have been ruled out on successive weekends in games against Watford and Swansea. Everyone gets lucky at some time.
Have City won more convincingly, more often than Liverpool? Yes, probably. But that much is reflected in the superior goal difference that might yet prove to be worth a critical extra point to them. Fair play if it is.
Last night, they cruised back to the top with another victory of stress-free ease, their anaesthetic possession football forensically reducing Cardiff's will to resist (in front of a weird number of empty Etihad seats). Liverpool don't win games that way but that doesn't mean they deserve their victories any less.
One of the curious contradictions about top-level sport is that it's the racers who fade in the final straight that are condemned as chokers and bottlers, not the ones who fell by the wayside miles back, the ones who simply weren't good enough.
Just getting to the last bend on City's shoulder confirms Liverpool as good enough to be champions in my book. It's a toss of the coin now, it could go either way. To win anything worth winning in sport, you've got to put yourself in a position to lose it all.
What happens from here will require, yes, nerve, balls and courage of convictions, but it will also need a slice or two of good fortune.
When you've come this far with your dream still in tact, you damn well deserve every ounce of luck you get.
"We're in April and Liverpool are in contention for the title and the European Cup.

"It's not too often we've been able to say that over the years, so let's enjoy every step of the way." ✊

🗣 Listen to this week's FREE Anfield Wrap show here 👉 https://t.co/23oRaYppcW pic.twitter.com/V2siJXbHvu

— The Anfield Wrap (@TheAnfieldWrap) April 2, 2019
Recent Posts:
[rpfc_recent_posts_from_category meta="true"]
Pics: David Rawcliffe-Propaganda Photo
Like The Anfield Wrap on Facebook