IT'S one of the most soothing sounds in football.
The rest is a nervous silence, which emphasises all other noises around it, as a random European legend twists open the plastic ball like he's just eaten a massive Kinder Surprise, places the empty shell on the desk and unfolds the piece of paper inside. Deep breaths.
"FC Porto."
All sorts of other sounds soon break out as you realise just how many other people in the office had decided to watch the UEFA Champions League quarter-final draw.
A "get in" from the other Red across the room. Smatterings of "jammy bastards" from elsewhere. A puzzled glance from Sue in HR, who assumes the reactions are to the email she just sent informing the office of the success of the company netball team.
All around the world, Reds fans were celebrating being drawn with the Portuguese champions, while rivals bemoaned their good fortune. It wasn't surprising that, before long, accusations of underestimation were all over the place.
Admittedly, it didn't sound great. Being happy about a game before it has even happened, let alone against champions of their own country, seemed to suggest overconfidence bordering on arrogance.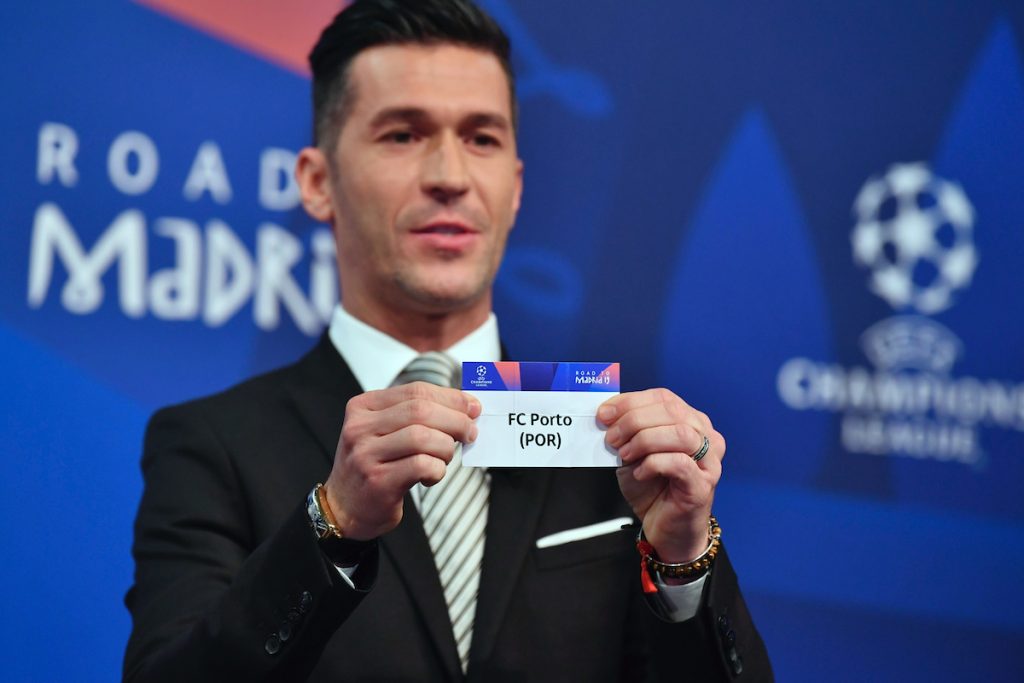 That is, though, to completely misunderstand the situation.
There will inevitably be a handful of fans who foolishly believe that Porto are not a good enough team to cause Liverpool problems. Thanks to the hammering of The Dragons in last season's competition, some assume that The Reds will simply do the same to them this time around.
They ignore though that, not only is this a team that eliminated AS Roma in the previous round, but also a team with as much motivation for revenge as you could possibly have.
Sadio Mane and his mates humiliated Porto in their own stadium in February 2018. The 5-0 thrashing the sort of thing that will give manager Sérgio Conceição and his players nightmares for the rest of their careers, unless they can avenge it this time round.
The main reason for the relief when the draw was made was simply that many of the alternatives didn't bear thinking about.
With Liverpool in the middle of a furious Premier League title race where the tiniest of stumbles could make a difference, anything that gives even the slightest advantage is seen as a big positive.
While Jürgen Klopp will absolutely not be taking the Champions League lightly, he also does not currently have the luxury of being able to rotate in league games the way he could on occasion last season when a less intense top four chase was on the cards.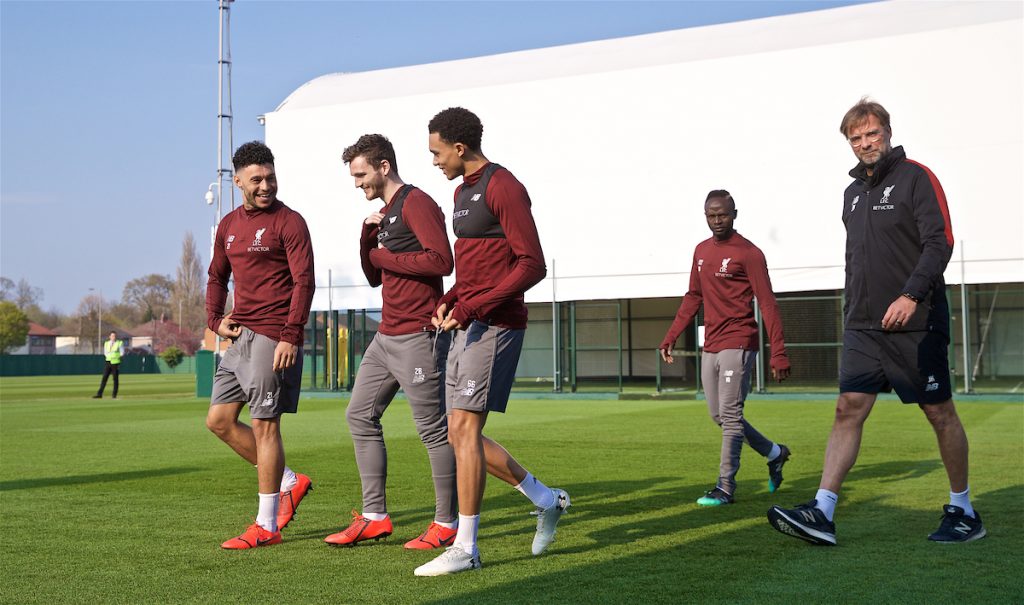 Barcelona and Juventus were the two strongest non-English sides remaining in the competition going into the draw, and although on paper Ajax and Porto seemed an equal-ish level, anyone who saw the two games the Dutch side gave to Real Madrid on their way to eliminating the European champions will have been keen to avoid them.
The only other options would have led to an all-English tie, and after last season's two legs against Manchester City and past Champions League knockout clashes with Chelsea and Arsenal, you don't need me to tell you how much energy and emotion can be exhausted from such high-stakes encounters with familiar foes.
That left Porto. Not a simple option by any means, but on paper, the simplest available.
Conceição's men are capable of giving Liverpool a scare, and they are unlikely to be games that The Reds can stroll through again. However, when you think of the extent to which two games against, for example, Tottenham Hotspur would have taken focus and required tremendous amounts of running, there's not a fan anywhere who would have turned down Porto in the draw.
That's not to say that energy and effort will not be needed against the Portuguese side, but surely less than against an English rival.
There was also an element of the second leg being a reason for celebration from travelling Liverpool fans. Champions League runs are all about experiences, and for the away fans, that means trips abroad. The win at this stage last season in the Etihad Stadium was fantastic, but being able to travel to a European away by driving down the East Lancs road is hardly the most romantic of experiences.
Porto is a lovely city to spend a mid-April evening. Lovelier if your team is winning of course, but those who went last season came back with only positive stories of a tremendous location and stadium to see a classic performance from Klopp's men. Nobody is disappointed that they get to go back again this time.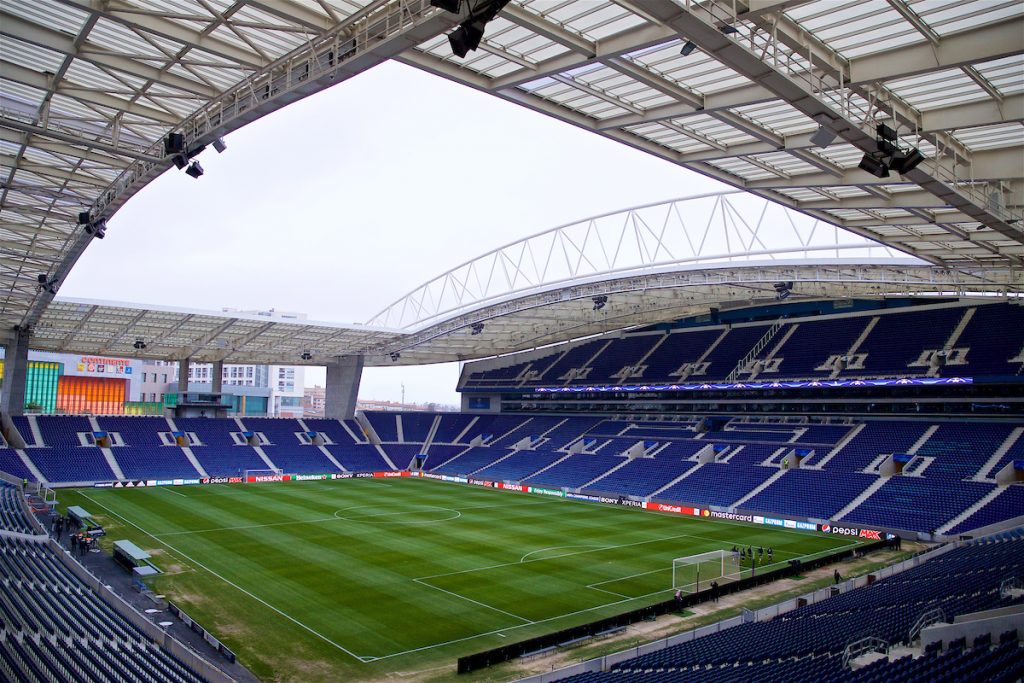 FC Porto are currently in the midst of a tight title race themselves. Tied on 69 points with Benfica with six games remaining but behind on goal difference, they dispatched old Liverpool Champions League opponents Boavista 2-0 on Friday at the same time as The Reds were defeating Southampton 3-1 on the English south coast.
Their thirst for revenge against Liverpool after last season has been the talk of Portuguese media leading up to this tie. Many of the players on the end of the 5-0 aggregate score will be on the pitch at Anfield on Tuesday night, and their quest for redemption could add an extra few litres to their petrol tank.
Klopp and his players will not underestimate Porto, which is the most important thing. The Premier League leaders will be professional in their approach and know that they need to treat this as a quarter final in Europe's premier club competition. Anything less than that will be unacceptable to the manager.
That said, a fixture that has not had much tension or handwringing going into it from the outside is much preferable to the nerves and sweating that is no doubt being done in Manchester City quarters. Their two legs against Spurs have the potential to be a sensational watch for the neutral, but will be exhausting for those involved, especially in City's case with the fabled quadruple still hanging in the balance.
Celebrating a name out of a hat is a strange way to behave, yes, but with the margins so tight for Liverpool at the moment, you'll have to forgive the fans for cheering at any possible advantage that could take The Reds closer to a league and European double.
The team still needs to ensure the job gets done.
*Finds a four-leaf clover and starts singing Allez, Allez, Allez*
"Porto are coming here for revenge.

"To get beat 5-0 in your own ground like they did last year is an embarrassment." 👀

🗣 Subscribe for all of our buildup and reaction to Liverpool's European Cup quarter final with the Portuguese champions 👉 https://t.co/lmNtByMZeZ pic.twitter.com/mj7Eo9Hegr

— The Anfield Wrap (@TheAnfieldWrap) April 8, 2019
Recent Posts:
[rpfc_recent_posts_from_category meta="true"]
Pics: David Rawcliffe-Propaganda Photo
Like The Anfield Wrap on Facebook