OF course it still hurts.
It still makes you drop your head and shrug in a way that only heartbreak can. I still want to put my arms around Steven Gerrard and hide him from the lenses in the way he had to for his crestfallen teammate days later.
Liverpool 0 Chelsea 2 – Apr 27, 2014.
The memory might evoke differing thoughts among all who read this piece. Some may still seek answers; others will get angry at its mere mention. There are those who are only now willing to talk about it.
A Liverpool team more equal to the sum of its parts than credit was given, yet one strewn in patchwork that only added to its character. This was a side whose memory is often fleeted under a blanket of fun, fearlessness and reckless abandon.
Yet to break that down, it was a team who could go to Tottenham's then White Hart Lane and record a 5-0 victory. A team who beat Manchester United home and away and a set of lads who contributed significantly to the end of Arsene Wenger's historic reign in English football, with a 20-minute spell at Anfield he could never seem to recover from.
On the day they met a Chelsea side who had their ill-fated marriage back on track after tons of therapy. Jose Mourinho was temporarily back playing the good husband to his beloved West London contingent, who had been searching for the heir to his obnoxious, self-proclaimed crown since 2007.
Mourinho arrived at Anfield with his ego in overdrive. He was determined to put on a display worthy of his affront that a youth coach previously on his staff and a club who had been loaned one of Chelsea's players in the summer, such was their perceived lack of threat, was on the cusp of the Premier League.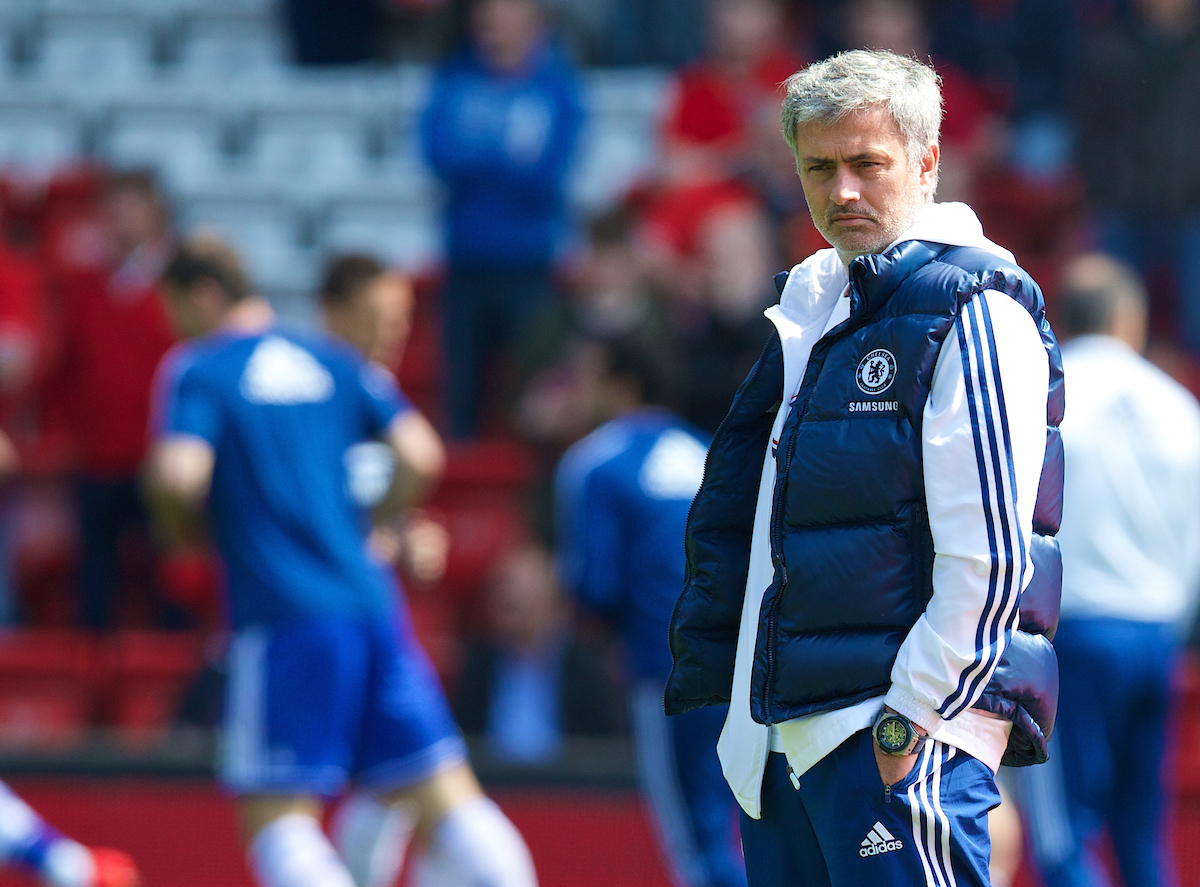 It was what it was. It should still hurt.
The thing about having your heartbroken is that you only gain perspective when you're in a better place. When the universe has realigned for you and you can see straight, when you have regained purpose.
The funny thing about such notions is that you barely stop to realise how much you've grown by the time you get there.
Liverpool welcomes Chelsea to Anfield in April this Sunday in a game so fundamental to their title hopes. Manchester City, their title rivals, plays Crystal Palace away the same day, sound familiar?
Yet the nostalgia isn't throwing us all into the hazy spring of Scottish referendums, the rise of the Ebola crisis or Arcade Fire lighting up Glastonbury and me being absolutely pickled watching them.
Things are different, we've moved on. Only three players from Brendan Rodgers squad that day remain in Simon Mignolet, Daniel Sturridge and Jordan Henderson, who was cruelly and crucially suspended.
Chelsea started the game with a wide-eyed, youthful Egyptian winger struggling to adapt to life in England, but sensing something that resembled a home in Anfield that he would bottle for future reference.
That player is now the fastest to 50 goals in a Liverpool shirt. He is an established world-class forward playing in a team increasingly devoid of fault, yet faultlessly human to a man.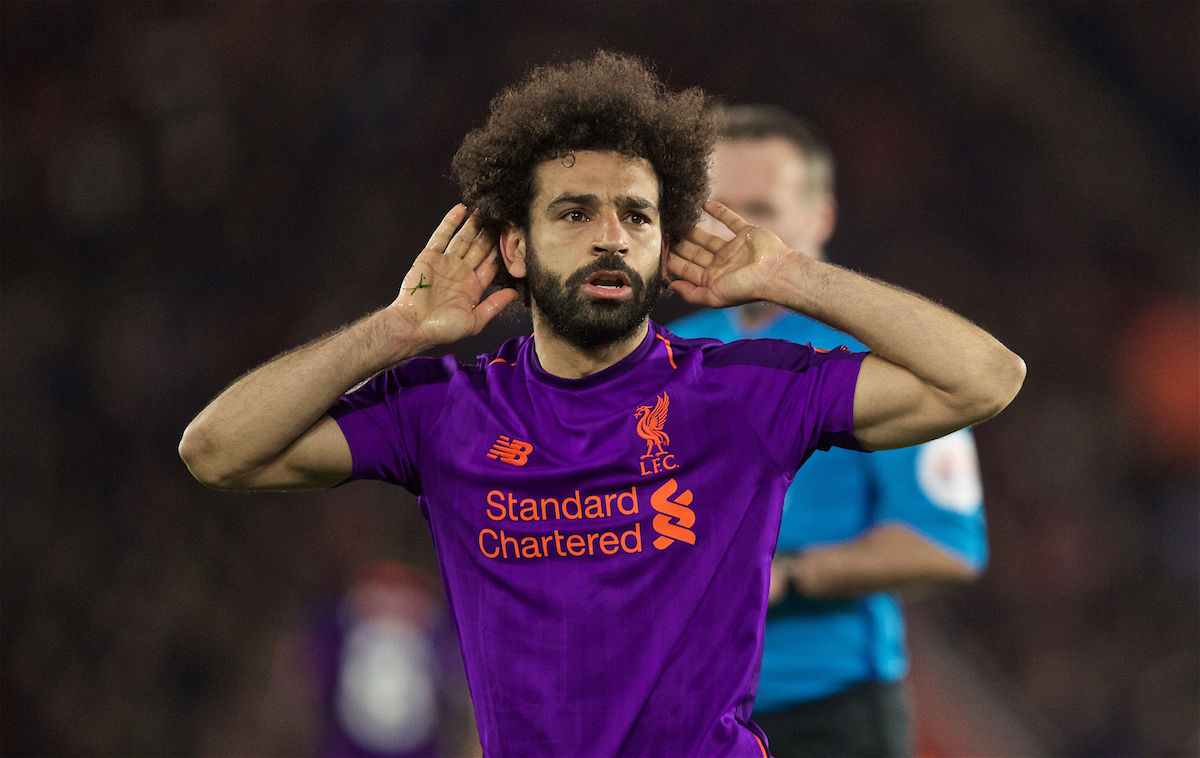 Liverpool currently has a unilateral purpose beyond the season's end for the first time in many supporters' lives, one that does not become almost apologetic for being elevated above their rivals for a prolonged amount of time.
This team has repeatedly shown it possesses the manner of heartbreakers as opposed to heartbroken. They have found a way when even supporters at times thought it impossible and others dared to assert authority over them.
Call on that hurt.
One thing often lost about that day is that the Anfield crowd was sublime. Before the game, during and after they never let up on their belief that this was still on, it was still ours. They let Gerrard know he belonged to them unconditionally, they held back their hurt until long after they had got home.
The following twelve 12 months took a lot out of Liverpool fans and left an everlasting sense of bittersweetness around 2013-14, on top of the eventual runner-up finish as opposed to being crowned champions.
It felt like a culmination of all our bad experiences, all our heartbreaks. In many ways it felt like one too many.
It was my Arsenal 4-4 in 2008-9, my Manchester United 1-2 in the FA Cup 1998-99, and all of my Middlesbrough aways.
Jürgen Klopp stepped into Liverpool in 2015 with a mission to erode such dwindlings of past hurt. Over the seasons that followed, he slowly sat and listened intently, pen and pad in hand on the recliner, walking next to us on a journey he described as doubters to believers.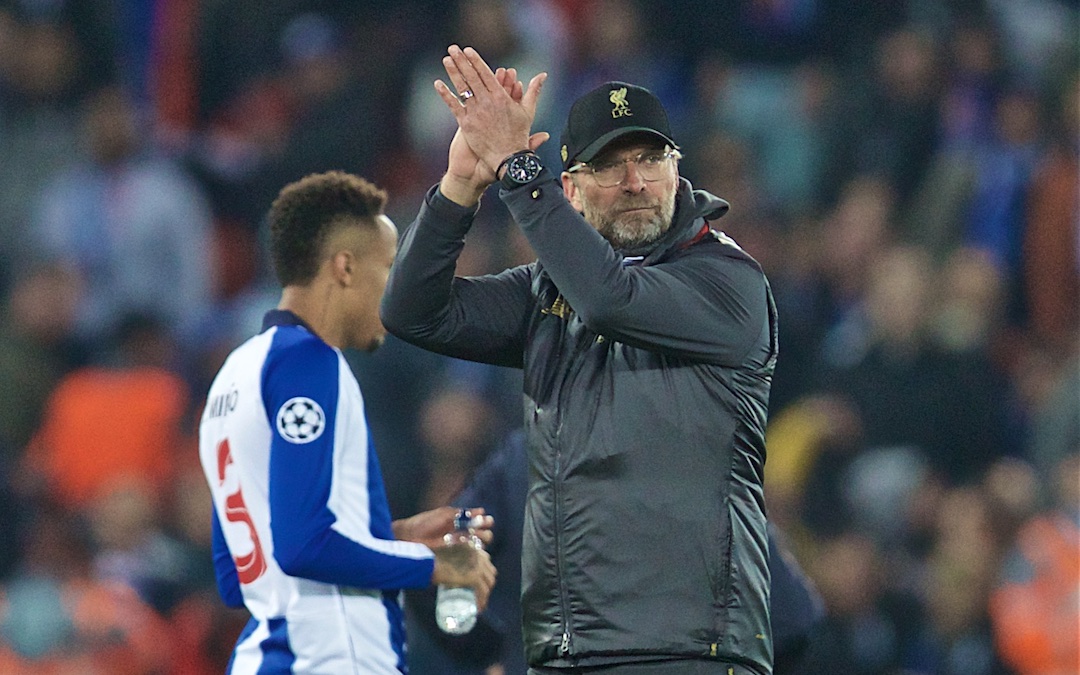 We have had the odd relapse, yet Sunday possibly presents the biggest test of character of the Anfield crowd since that Chelsea defeat five years ago.
Energies, anxieties and any torturous thoughts will need to be transmitted as a collective unrelenting buzz of positivity to get The Reds over the line.
Should Manchester City drop points to Palace in the build up to kick off at Anfield, the test of character will arguably be increased due to what's at stake.
If you keep anything on your amble up L4 this weekend, let it be that on that day in 2014 nothing was lost. It was as lost then as it was when Liverpool were wrongly denied a perfectly good goal at the Etihad Stadium or when they limped to a 0-2 defeat to Hull back in 2013.
If it does happen this season it's because of a collection of work condensed into nine months. It is Alisson Becker at Turf Moor. It's the arms at Stamford Bridge. It is Origi 90+6. Seasons most definitely do not start in April.
If it doesn't happen it's because one astonishingly good team were better over nine months than another. It is allowed to be that simple, don't let the bottle floggers who still sing about Demba Ba tell you otherwise.
It is OK to be hurt. In the end, we all find someone or something which takes away that hurt when it's your turn.
And we all get a turn.
"Every single game Liverpool play now feels like the biggest game of your life.

"This could prove to be the biggest and best season in the club's modern history." ✊

🗣 Subscribe to #TAWPlayer for all of our buildup and reaction to The Reds' run-in 👉 https://t.co/lmNtByMZeZ pic.twitter.com/ZkJlnBcwdZ

— The Anfield Wrap (@TheAnfieldWrap) April 9, 2019
Recent Posts:
[rpfc_recent_posts_from_category meta="true"]
Pics: David Rawcliffe-Propaganda Photo
Like The Anfield Wrap on Facebook