WEDNESDAY evening sees Barcelona take on Liverpool in the first leg of their UEFA Champions League semi final.
Inevitably, the thing that people are most curious about is, how will they deal with the best player in the world?
To be honest, I have no idea. Barca are just going to have to figure out themselves how to get past Virgil van Dijk.
Ernesto Valverde's men clinched the La Liga title on Saturday after a 1-0 victory against Levante took them to an unassailable 83 points.
Barcelona were struggling to break down the relegation-threatened Valencia side until they brought on Lionel Messi at half time. Shortly after he arrived, he won them the game, and the championship. It was the importance of the little genius summed up in 45 minutes.
When it became apparent that Liverpool would be dispatching of Porto in the Champions League quarter-finals, and that the Catalan conquerors of Manchester United would await in the semis, thoughts immediately turned to two things. The return of Luis Suarez and Philippe Coutinho to Anfield, and the hardest job in football (after Ole Gunnar Solskjaer's mechanic). Stopping Messi.
The probable best player of all time has returned to his effervescent best this season, having notched 46 goals in all competitions with a few games still to go. Across league and Champions League he has 44 in just 34 starts and six sub appearances.
There is no doubt that halting Messi will be a tough job, and though it's probably too late to ask Alvaro Arbeloa to come out of retirement, there is still Andy Robertson – arguably the best left back in Europe right now.
It's likely that the Scot will get help from Fabinho and PFA Player of the Year Van Dijk, which isn't bad assistance to have, but you can't forget about Suarez buzzing around and Coutinho lining up efforts from the end of the car park.
However, in the same way that many opposition managers appear to forget about Liverpool's other dangers and only concentrate on the front three, The Reds have to make sure they don't do the same.
Messi and Suarez are the obvious headline grabbers, but Barca are much more than just a two-pronged outfit. They're dangerous all over the field, in the middle and, like Liverpool, defence. Even Gerard Pique has a penchant for racing forward into the box on a whim (like an Aldi Joel Matip).
Possibly the only player to make a challenge to Robertson for the best left back in Europe crown this season has been Jordi Alba. The flying Spaniard is a constant outlet on the left for Barca, and like Robertson, he has racked up assists across league and Europe (12).
He can even be a goal threat, scoring a well-taken winner recently against Real Sociedad with his weaker right foot. It was one of the best performances I've seen from a J. Alba since Jessica starred in Sin City.
Alba's influence is partly why I am on the side of those who have suggested that Joe Gomez might be better suited to this particular game. Trent Alexander-Arnold won't like it, and he has been fantastic again this season, but he has played a lot of football and over the last two games, it seems to have shown a bit, at least defensively.
He struggled inordinately to deal with Nathaniel Mendez-Laing at Cardiff and only managed to scrape himself off the toast that Karlan Grant had him on last Friday just before half time to play that world-class ball through to Mo Salah.
He could still get his game in the Nou Camp as I doubt Gomez will be ready to play the full 90 minutes, especially not in the kind of intensity that a semi final brings, but for the most part you suspect the right back will be defending, and there is only one player in the squad better at that side of things than Gomez.
With Coutinho likely to start, and his habit of cutting inside, you would assume Alba will be getting forward plenty, and with Salah presumably on the right side for Liverpool, the right back is unlikely to get much protection. It will be interesting to see what Barca do to combat the inevitable risk of Alba leaving Salah on his own though.
In addition, with Suarez likely to try and play on Matip's side (assuming the Cameroonian gets the nod over Dejan Lovren), having Gomez to help him out could also be vital.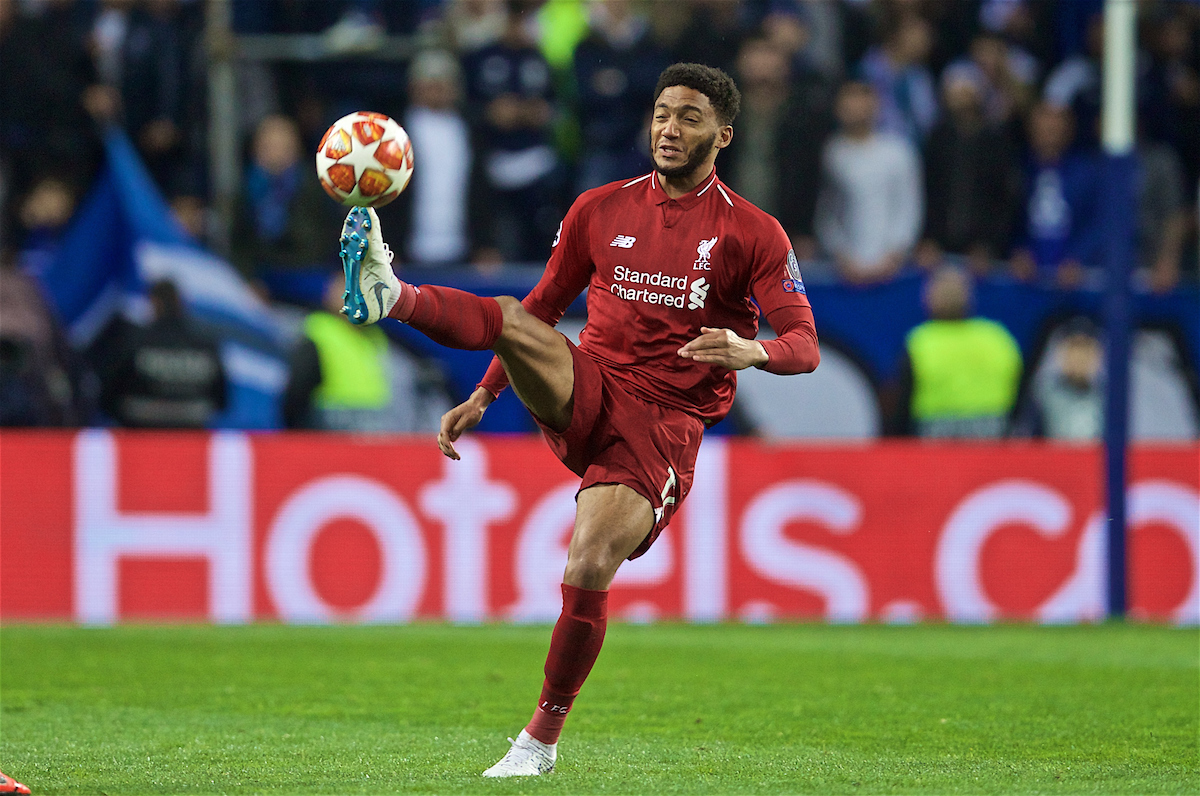 Elsewhere, there promises to be fascinating battles all over the pitch. Sadio Mane will fancy his chances against either Nelson Semedo or Sergi Roberto, should Bobby Firmino recover in time it'll be his job to pull Pique and Clement Lenglet about, and the midfield threes for either side will fight for supremacy.
In the corner of the Blaugrana will probably be Sergio Busquets, Arthur Melo and Ivan Rakitic. If you assume that in the grey corner will be Fabinho, Jordan Henderson and Gini Wijnaldum, they almost match one another up.
Perhaps there's a little less refinement in Liverpool's middle, but that could well suit an away side looking to disrupt and unleash their attackers on a sometimes vulnerable defence.
Much has been said of Barcelona's soft backline, most of it quite unfair to be honest. They naturally play with a high line, especially against weaker opposition, and long balls can pay off for those teams. They are, though, a bit more disciplined and show more respect in the bigger games.
Pique is, in all seriousness, still among the world's best, while Marc-Andre ter Stegen has usurped Manuel Neuer as the best German goalkeeper playing today. However, they have conceded 32 goals in the league, having played one game fewer than the visitors, who of course have only conceded 20.
You also cannot ignore the moments in the quarter finals when arguably one of the worst Manchester United side's seen in the last few decades managed to put Valverde's team under pressure, in particular creating a couple of very good chances early in the Nou Camp before succumbing to Messi poisoning.
Even their last two homes games in the league have shown multiple moments of vulnerability. The 2-1 victory over Real Sociedad was laboured and strewn with errors, with the visitors managing nine attempts on goal, nearly as many as Barca, and even having slightly more of the ball.
Their control on the Levante game was sometimes even worse. As mentioned, they won 1-0, but from the Messi goal onwards, it was almost all pressure from the visitors.
The relative minnows got in behind the Barca backline time and again, and only wayward final balls and poor shots stopped them from getting back into it, even managing a last-minute effort against the inside of ter Stegen's post.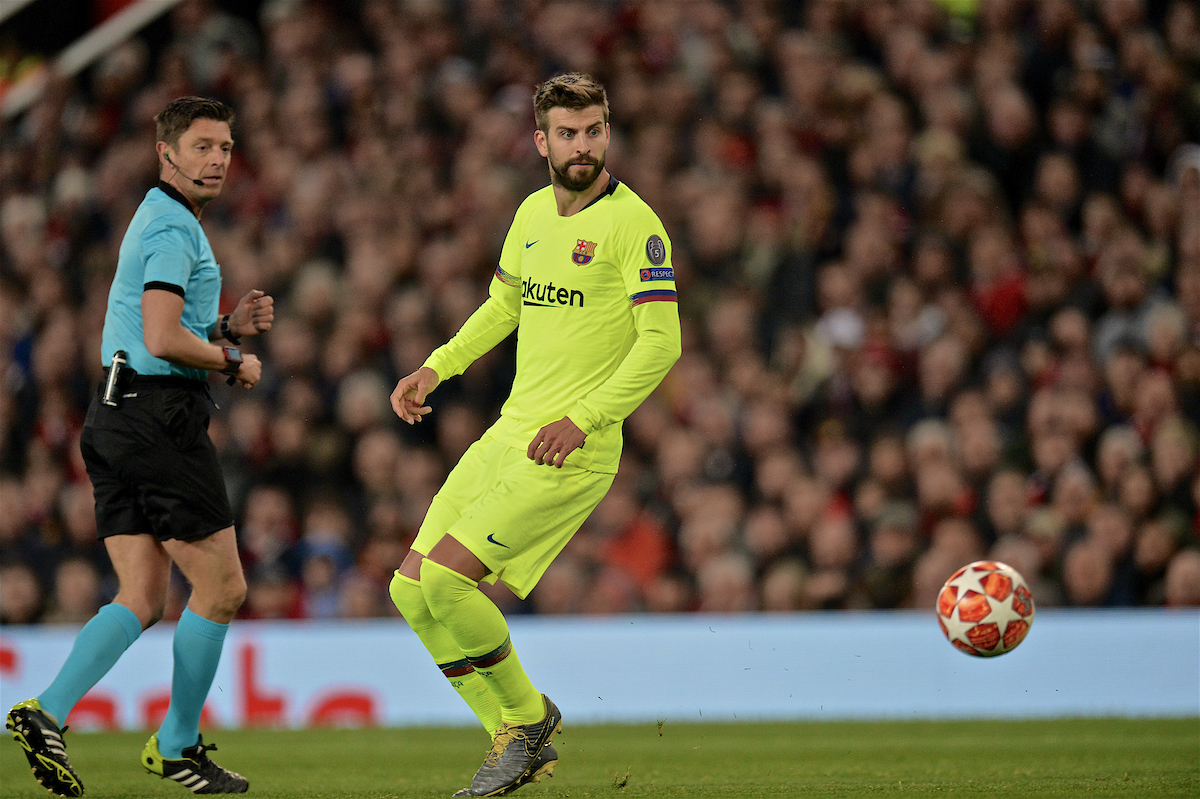 The commentators put it down to the nerves of wanting to get over the line to win the title. It'll be interesting then to see how they deal with the nerves of their first Champions League semi final in four years.
That is not to say that Barcelona are not still a phenomenal team. They are, and they have dangers in more areas of the pitch than just the ones that Messi, Suarez and Coutinho take up.
The potential threat of the tremendously pacy and promising Ousmane Dembele could cause a few issues if the Frenchman makes an appearance, but hopefully his final ball will remain as ineffective as it has in recent outings.
Valverde has done an excellent job since taking over at the Nou Camp, winning back-to-back La Liga titles, but the Champions League is what a club like Barcelona measures itself on, just as is the case with Liverpool.
It promises to be a fascinating heavyweight battle, and both teams will need to look beyond the obvious for threats to their chances of heading to Madrid in June. Messi, Suarez, Coutinho, Salah, Mane and Firmino will take the focus, but the tie could swing more on the influence of others.
This is an opportunity for Liverpool to make another statement to the world. To prove that Liverpool to Barcelona is no longer the step up some players appear to see it as.
The Catalans win more titles, but they don't have to compete with Manchester City. In fact, if they want to do an exchange for a year, I'm sure we'd be more than up for it. Imagine Valencia away in August instead of Sheffield United.
Back-to-back Champions League finals would show that The Reds are not only conquering all of Europe, but would indicate that they have no intention of stopping.
There's a song in that somewhere.
"It's a boss city. This is a world name in football."

"And Liverpool are here." ✊

🗣 Subscribe for all of our buildup and reaction to Liverpool's European Cup semi-final clash with Barcelona 👉 🗣 https://t.co/sAYhSu6Qag pic.twitter.com/olS7VEPhi1

— The Anfield Wrap (@TheAnfieldWrap) April 30, 2019
Recent Posts:
[rpfc_recent_posts_from_category meta="true"]
Pics: David Rawcliffe-Propaganda Photo
Like The Anfield Wrap on Facebook