"THERE are 500,000 ways to win a football game."
That's what Jürgen Klopp told the waiting press in the aftermath of Liverpool's white knuckle 2-1 win over Spurs at Anfield on Sunday.
If anything, Klopp might be underestimating the permutations, the nips and the tucks that make up all the countless, endless 90 minutes that we've been through in our lives. But he was bang on with the central point; there's more than one way to skin a cat.
In their two most recent league games, Liverpool took the lead, only to cough up an equaliser in the final quarter of the game and then went on to summon an unlikely late winner.
Before that, we saw them go behind against Burnley and Palace, only to roar back and win topsy turvy games like it was second nature. In the middle of all that, for good measure, they threw in a hammering of Watford and an outclassing of Bayern Munich.
Each game, each win, a point of reference. Something to think of, something to look back to when everything is going wrong.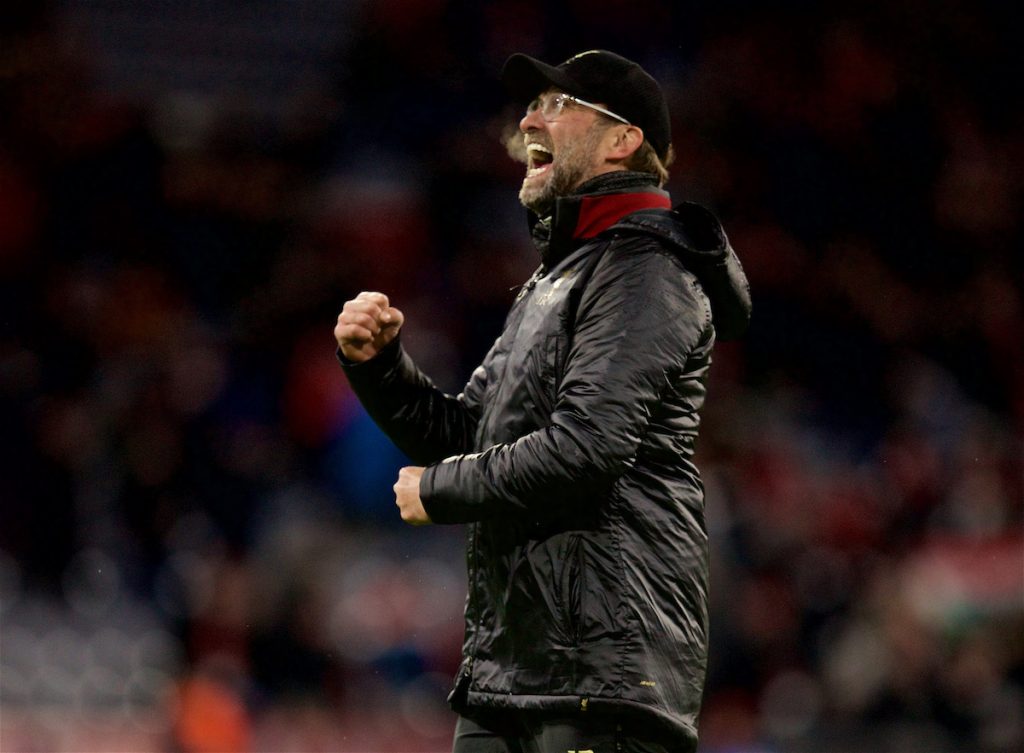 Have you ever seen those mad news items from America where they do city-wide drills to prepare for an outbreak of smallpox or something mental?
Well, when Lucas Moura equalised and smallpox spread throughout Anfield, The Reds already knew the drill. They had planned for this scenario. You know the score, lads.
The Liverpool we saw in the first half of this season, the pristine, in-control Liverpool who didn't lose a single game and dropped no points to teams outside the top six, has gradually given way over the second half of the season to a gnarlier, more belligerent outfit.
The first half of the season was characterised by how well the team managed a lead. Since Christmas, we have seen something different. An ability to just fucking win. Play badly? Win. Concede straight from a corner? Win. Give up an equaliser with 15 minutes to go? Sound, we'll win.
It's belief and it's confidence in themselves. But this is also learned behaviour.
It's knowing that they've been down this road before. And that they can do it again. The Reds have taken 13 points from losing positions in the league this season, second only to West Ham.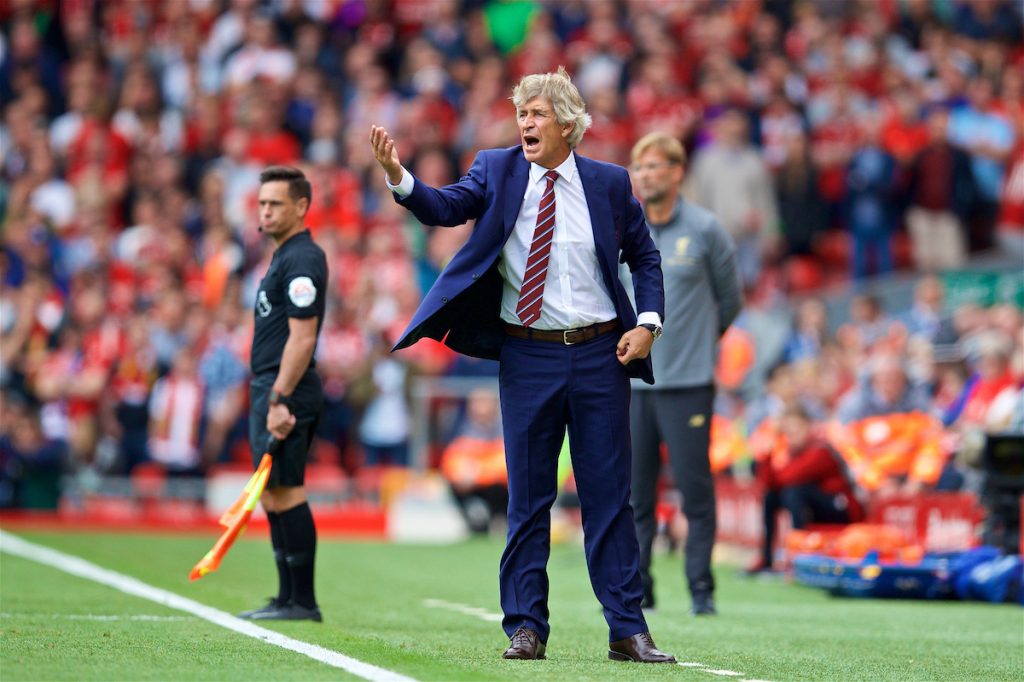 If you were of the mind, if you were especially tired and emotional, you could go as far back as West Brom in 2016. Where, at the end of a 2-2 draw in which Liverpool had scored a last-minute equaliser, Klopp took his team, hand in hand, down to The Kop to acknowledge the fans.
Klopp took stick for "celebrating" a draw. But the dickheads on Twitter didn't get what Klopp did. The draw itself didn't matter. What mattered was that his players now knew how it felt to score a last-minute equaliser.
Scenario planning. A point of reference for when you really need it.
The only scenario we haven't a reference point for? When The Reds win the league.
Give it six more games.
"We're in April and Liverpool are in contention for the title and the European Cup.

"It's not too often we've been able to say that over the years, so let's enjoy every step of the way." ✊

🗣 Listen to this week's FREE Anfield Wrap show here 👉 https://t.co/23oRaYppcW pic.twitter.com/V2siJXbHvu

— The Anfield Wrap (@TheAnfieldWrap) April 2, 2019
Recent Posts:
[rpfc_recent_posts_from_category meta="true"]
Pics: David Rawcliffe-Propaganda Photo
Like The Anfield Wrap on Facebook