WHAT'S your perspective on hope?
I think that's where we are now. What it all comes down to.
What do you choose? Do you believe it's the hope that kills you? Or that once you choose hope anything is possible?
Do you still believe? Do you dare to allow yourself to dream? Or are you too afraid of what the pain will feel like at the end if you choose hope and the holy grail doesn't arrive?
I've written on these pages before about life and love, dressed up in a beautiful red football kit. I've talked of dancing in the aisles and singing in the streets, of laughing with your friends and hugging complete strangers. I've encouraged you to give all of yourself even though it's a risk. Even though there can be no guarantee of winning.
The question for each of us is how many times are we prepared to keep dreaming. To keep taking the risk. To keep believing.
It was fascinating watching the buildup to the Manchester United-Manchester City game. Liverpool fans all over the world telling ourselves that United are crap and don't really have a chance, while simultaneously believing that it was possible.
That even crap teams pull off shock results sometimes. That they only needed a draw, a world-class goal out of nowhere or a man of the match goalkeeping performance that we've witnessed so many times before from David de Gea playing against our lads.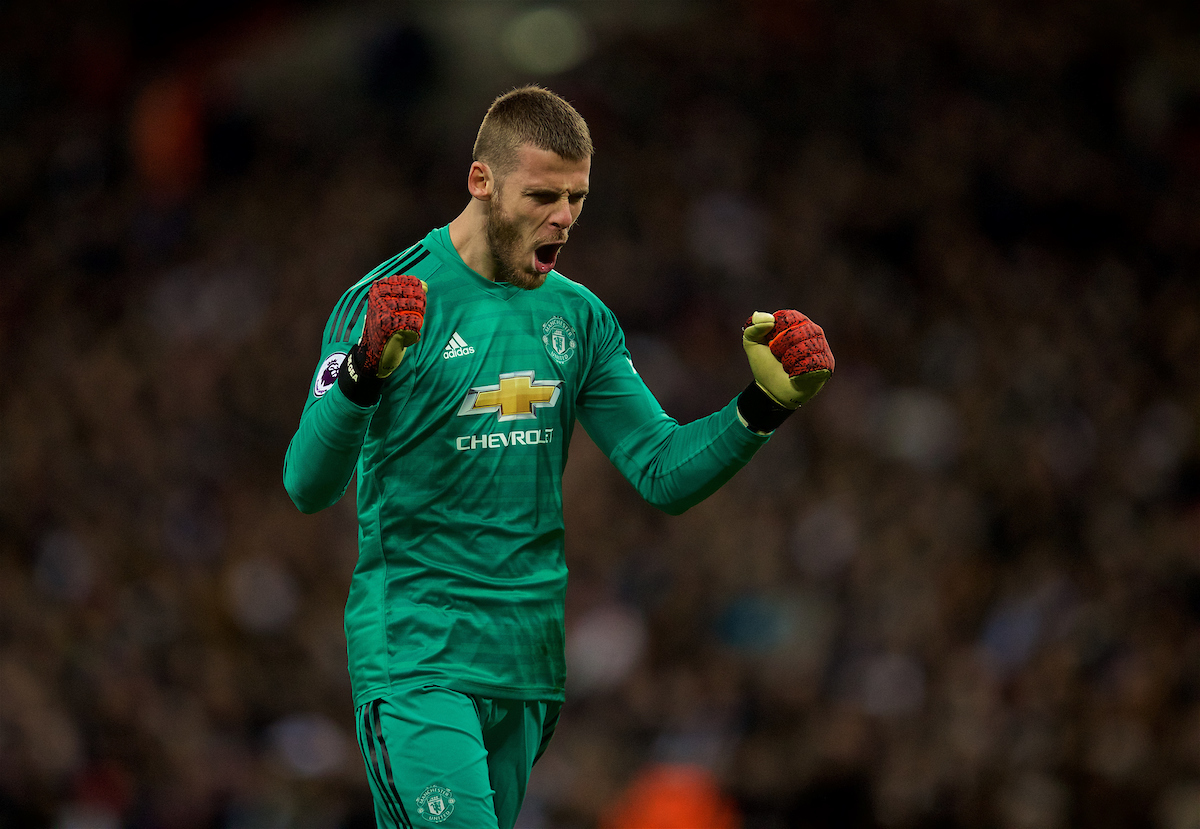 We didn't get any of it. For all the talk of United fans wanting a City victory to stop us winning the league, I can't imagine any of them enjoyed watching the pitiful display we witnessed last night.
The gulf between the sides was so frightening that the blue half of Manchester was able to win a crucial derby at a canter, not even adding to the fatigue in its players' legs in the way we'd hoped.
For a league season in which the lead has changed more than ever before, Manchester City has reclaimed the summit with three games left. But we play next.
In what is arguably the greatest ever head to head for a title at the pinnacle of the English football league, the shouts of "over to you" being tossed back and forth between these two great sides has been a weekly occurrence for longer than I can remember.
And it's our turn again on Friday night. As our charismatic leader often says, we can only look after our own business. We can only control what lies in front of us. And, right now, that's a Friday night home game against the team rooted to the bottom of the division. A beleaguered opponent wishing the months away so that it can regroup and put the past 12 months behind it.
Our job is to lay down a marker. To blow Huddersfield away on a night of drinks and joy and laughter. That's all we can do this week, before shouting "over to you" to Pep Guardiola's men another time.
We play our next two games before them, which means we just need to do our job and put the pressure on them to do theirs. Make no mistake, if they beat Burnley, Leicester and Brighton to finish the season with 14 wins on the run and 18 out of 19 in the second half of the campaign, they deserve the title.
But it's by no means certain that they will.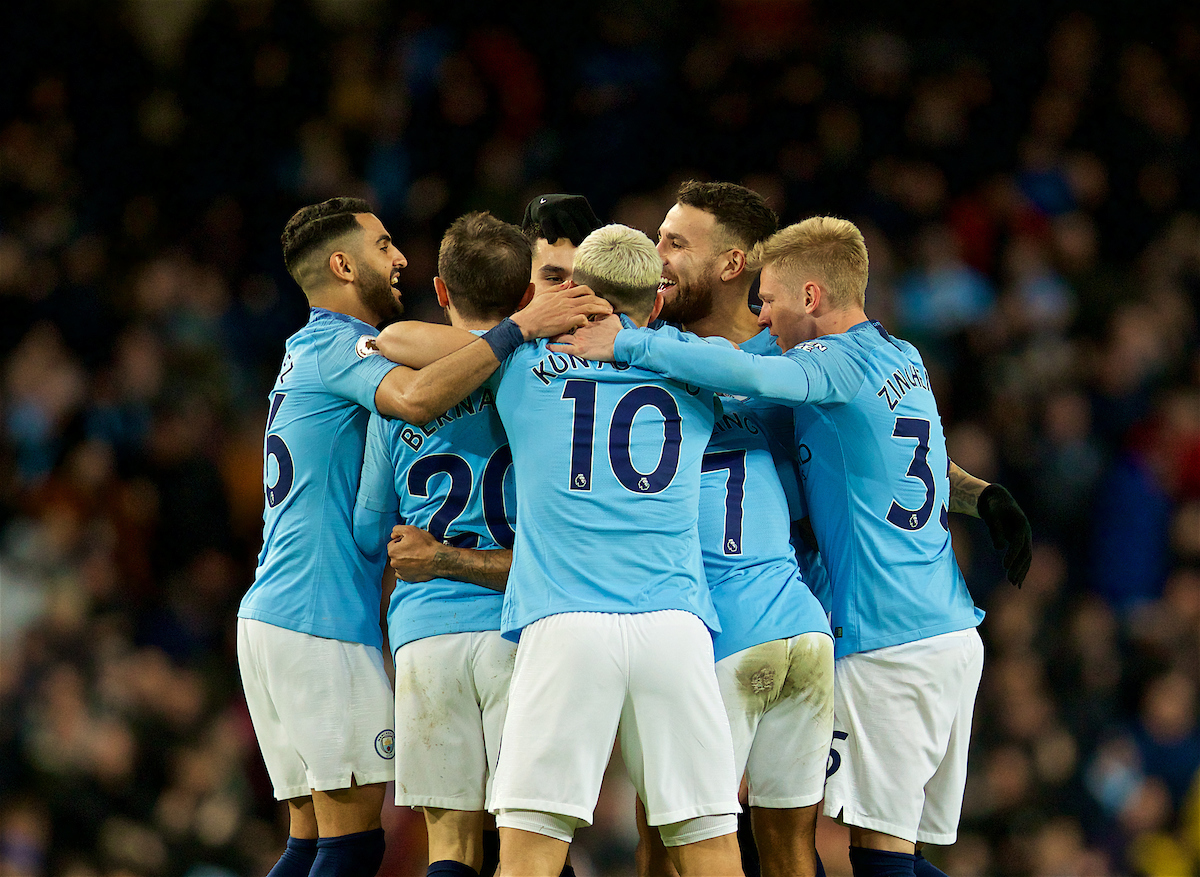 I always felt that Burnley away would be a bigger test for City than United, which speaks volumes for our former great rival.
While the negativity searchers among us will point to the fact that The Clarets are now safe from relegation as a reason to lose hope, I have no doubts that Sean Dyche and his lads will want to show the world that they are capable of matching Manchester City as they have so many times against the big boys of the Premier League in the past.
Regardless of anything else, that game still represents the end of an energy-sapping and leg-destroying run of games for Raheem Sterling and his mates, and the threat that Burnley poses is a completely different animal to that of Manchester United or Tottenham Hotspur.
One thing we can guarantee is that Ederson and whichever centre backs are tasked with helping him to defend his goal will not have as little to do as they did at Old Trafford. The aerial bombardment will be intense, and that's before factoring in the possibility of our old friend Peter Crouch coming off the bench to snatch a late draw or win.
That would just add to the plethora of things that have gone our way in this epic quest that will be talked about long into the future (mainly by Evertonians) if we do go on to win our first league in three decades.
I still believe that too many things have gone our way for it not to be written in the stars. Sometimes football just does funny things, and often this very special football club does very special things that defy logic and have opposition players, managers and supporters shaking their heads in disbelief.
I've seen it too many times before to give up hope now.
I've seen the greatest striker in the world in 2005 miss an open goal from three yards out in a European Cup final then spend the rest of the match – up to and including missing a penalty in the crucial shootout – looking like a ghost and repeatedly looking like he'd come face to face with destiny and seen that it wasn't on his side.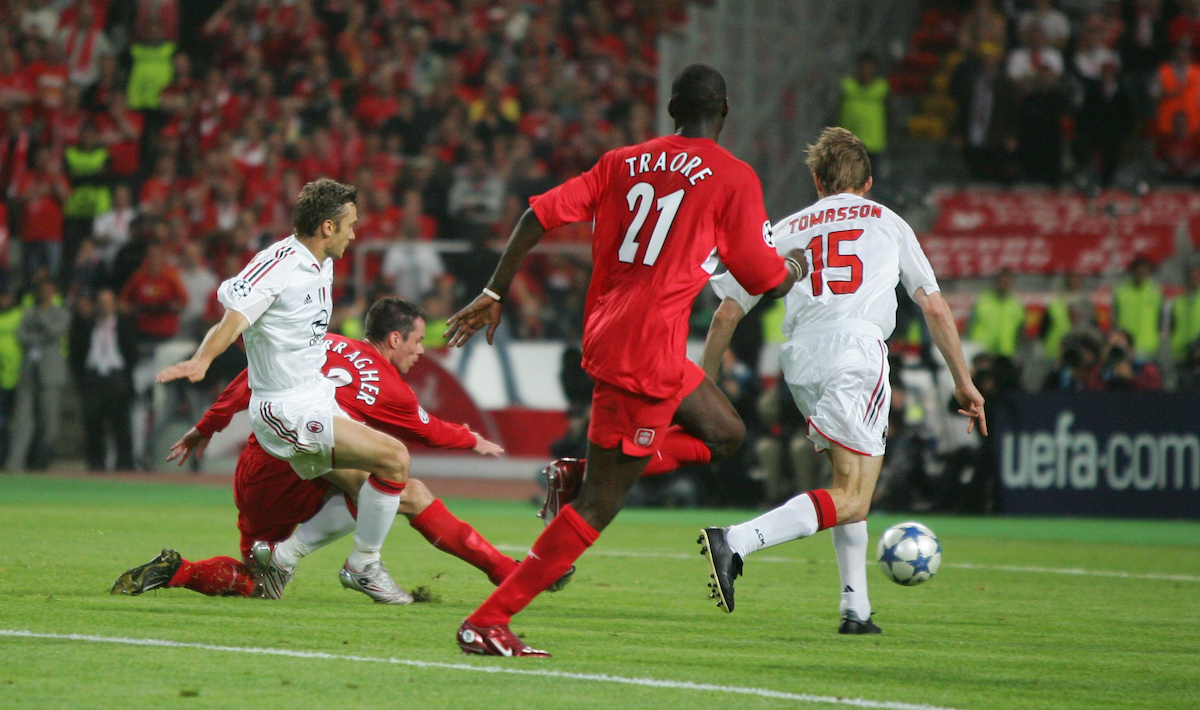 I've watched shots fly past goals that still look as though they go in when watching replays 14 years later. I've heard managers talk of results not having any rational explanation after witnessing their side implode when confronted with the power of this mighty football club.
This is not over yet. Not by a long way. All we can do now is enjoy ourselves and do whatever we can to help our boys win three more league games. What happens after that is beyond our control.
But what is in our control is to keep believing. To never be afraid to continue to hope, even beyond the point at which everyone else has given up. That's where the real glory is. That's where the true supporters and the true believers can hold their heads high and say they never stopped.
Through the wind and the rain. Our dreams will always be tossed and blown, that's part of the journey. That's part of what it is to be a football supporter, to choose to have this weird thing as such a big part of our lives.
Without the hope what's the point? Without going into each of our remaining league games believing that the ultimate glory can still be ours, we are just wasting an opportunity to live our best lives.
Imagine if you spent the next three weeks moping around, only for City to drop points in dramatic fashion against Brighton on the last day, in the dying seconds. What a waste of three glorious weeks of your life that would be.
My favourite thing about our defeat in Kyiv last season was the mood of everyone I knew and everyone I saw and heard after the game. People repeatedly saying how much fun it had been and how not winning one game of football wasn't going to take anything away from the glorious adventure we'd been on.
It's the same now. Of course we all want to win. We want it more than ever before. But we can't let the fear of finishing runner up to one of the greatest sides in modern football take away from our enjoyment of the next three weeks. This is what we're in it for. These Reds, this football, these battles. This is what it's all about.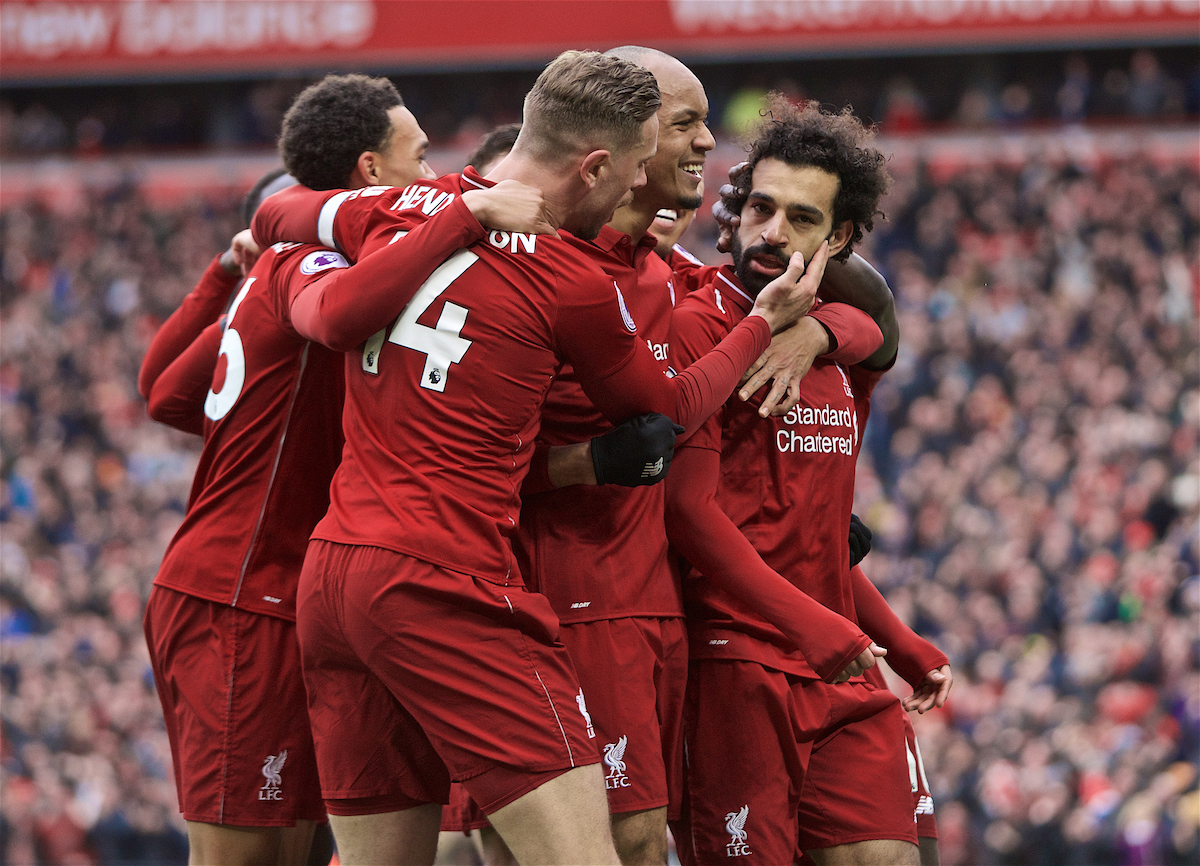 I choose hope. I choose to believe that no matter what happens in life, we should keep giving everything we've got. Better to have loved and lost than never to have loved at all.
I will keep hoping, keep believing and keep falling in love. I will dedicate everything I have to enjoying this life as much as I possibly can and to helping as many people around me to enjoy theirs.
To live our best lives. To sing and dance and laugh and cry. Regardless of the outcome. Regardless of whether someone gives us a shiny trophy at the end of it all or whether we just have to keep hoping into next season.
I will hope and believe and love to infinity. Because that's all I can do. What happens after that is out of my control.
I believe that once you choose hope, anything is possible.
Keep believing. These are the best days of our lives.
"This isn't a flash in the pan, we look like we're ready to to compete for the next five seasons." 🏆

🗣 Subscribe to #TAWPlayer for all of our build up and reaction to The Reds' title run in 👉 https://t.co/lmNtBz4ADz pic.twitter.com/DUeed355e0

— The Anfield Wrap (@TheAnfieldWrap) April 24, 2019
Recent Posts:
[rpfc_recent_posts_from_category meta="true"]
Pics: David Rawcliffe-Propaganda Photo
Like The Anfield Wrap on Facebook