A QUARTER-FINAL tie at Anfield looms large.
A breather from the breathless chase for the title. The last eight and, by common consensus, the best draw Liverpool could have hoped for. And yet, the story around The Reds' European Cup foray of 2018-19 feels like a strange one right now.
Journalists are still asking questions about priorities. The Gary Neville theory – that Liverpool would have been better out of it to aid the chase for number 19 – lingers on, albeit not in the Scouse psyche. We're here now. So we may as well win the lot.
That said, with only a day to go until Porto take to the field, the conversations are still about Friday night. About that win at Southampton, that goal, about Mo Salah, about Jordan Henderson and about topping the Premier League once again.
And that's only natural. We've won the European Cup in the age of mobile phones and commentary that doesn't crackle and we've been back to the final twice more. Bolt on the Europa League final, and although that is an unwanted hat trick of final flops, it's a trip deep into Europe with the tales to tell that follow. Shevchenko Park. Enough said.
What so many of us don't have, though, is the tale about the season we watched Liverpool win the league. That's the big one. The missing bit. That's the chain around the neck, the monkey on the back, the fact that makes the shirt weigh heavy and brows furrow deep.
And everyone knows it on the outside. The shit stirrers continue to stir. The conspiracy theories, the think pieces about the sides that choked in the past; we know what you're up to but you don't matter.
With only five left to play, though, we're all feeling it now regarding the title; imagining the scenes, dreaming up the scenarios, praying they come true. It's only human.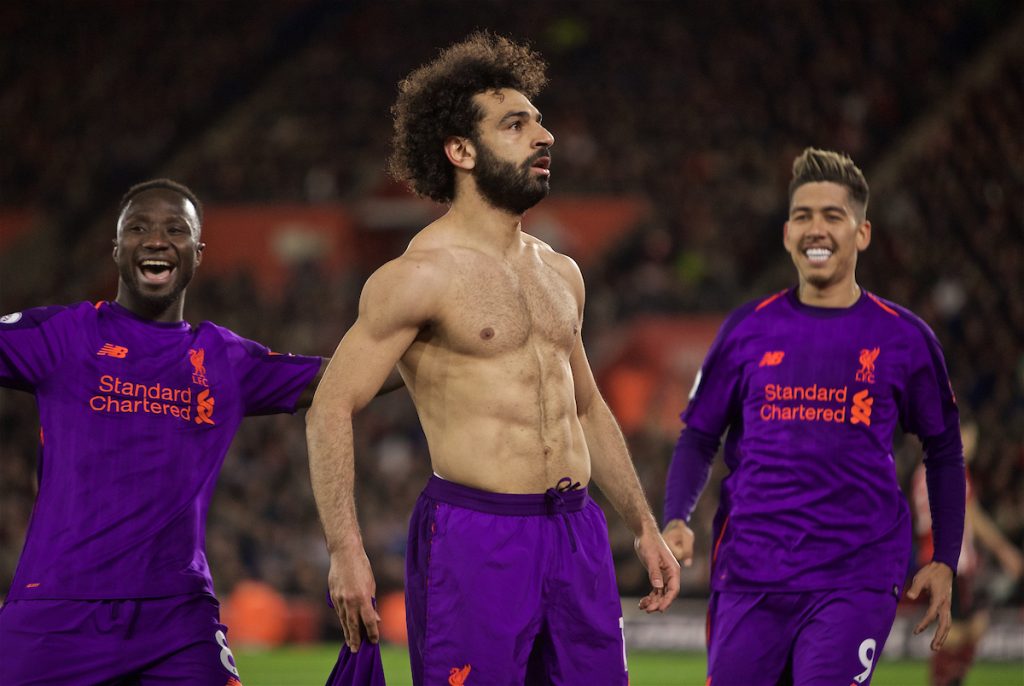 But back to the European Cup. How we feeling about that right now? Some are saying it, but they can't mean it. It can't ever be called "a bonus". A "free hit" doesn't sound right, either.
This is the cup. It looks beautiful. It's big, bold and looked great in Stevie's hands. Look at it again. Watch that game again. Imagine it in Jordan's. Picture him throwing it to Virgil. All in the sunny climes of Madrid. Liverpool six times European Champion. Sounds good, doesn't it?
The Coupe des Clubs Champions Européens has sewn a golden thread around our club even in the darkest and dimmest times. Banging on about history? Yes, and quite right. Only 22 clubs have EVER won the thing, and only five of those have been English.
Arsenal, Spurs, Manchester City – their wait for that joyous moment your captain lifts that glorious bit of silverware goes on.
Only Real Madrid and Milan have won it more times than Liverpool, and The Reds, on five times, are joined by Barcelona and Bayern Munich.
It's what the big clubs do. It what helps to define them. And none of them are shy about telling you they won it – why should we be? We shouldn't. And we aren't. Fuck everyone else.
For a competition so dear to us then, so central to our culture, so clearly part of the club's and fans' identity, the likelihood of it ever being waved away as a distraction is fanciful and folly.
More, after coming so close last time, after that adrenaline-powered surge to the final, why wouldn't this group of players, and this manager, want to put things right by going all the way this time around?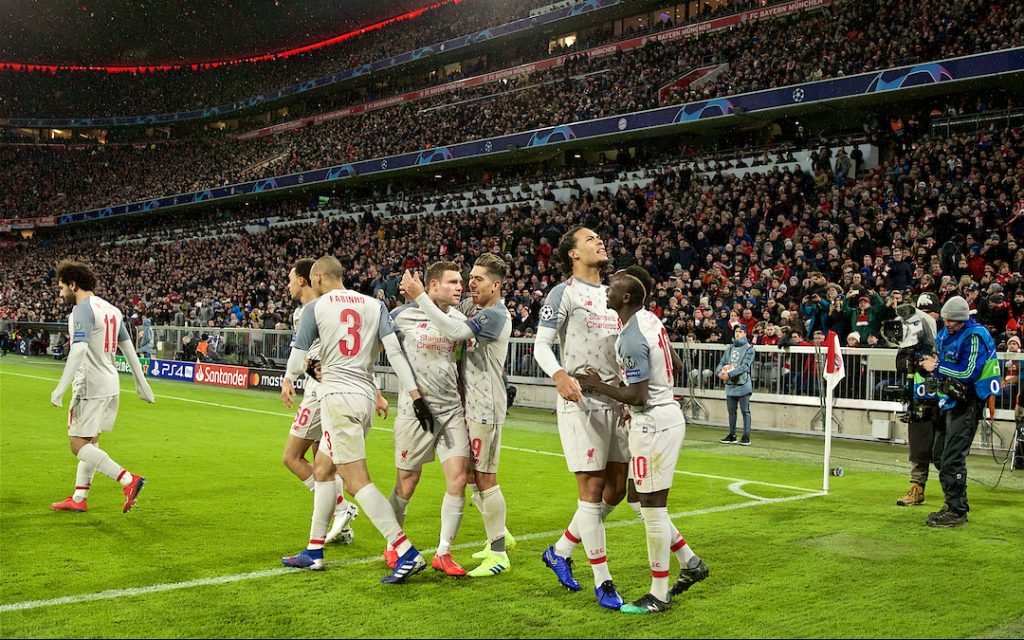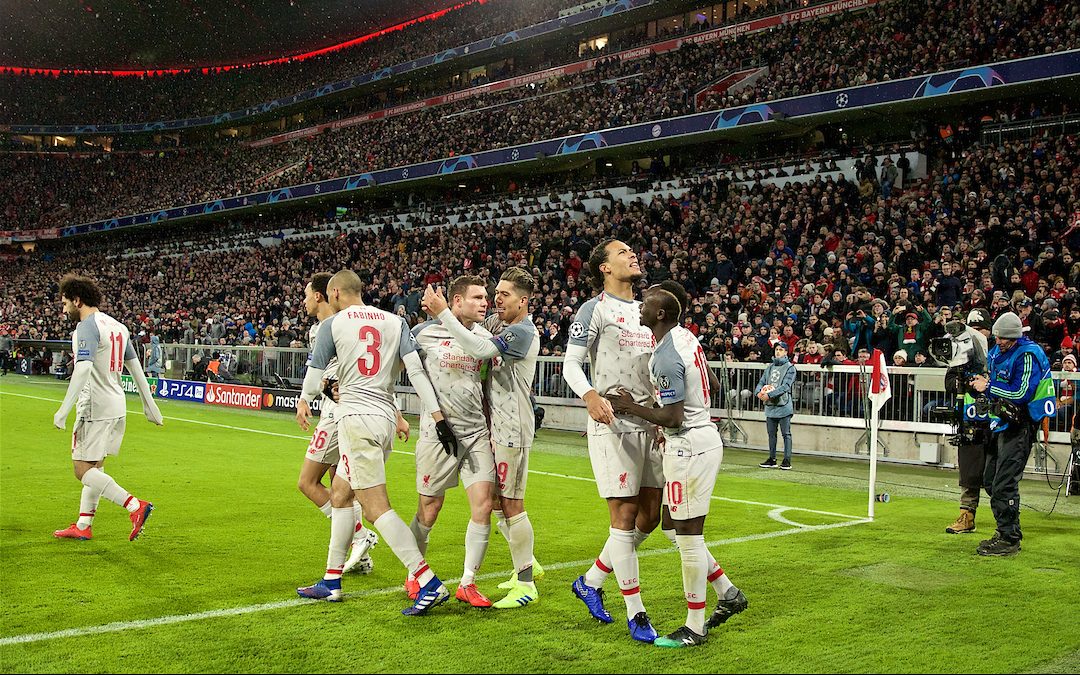 These are the nights and these are the games when the world looks in, when names are made, and legends written. Not a game against Porto perhaps, but certainly what likely follows should – as the bookmakers overwhelmingly predict – Liverpool progress.
Probably Barcelona, maybe Manchester United. Either way, that would be a huge night at Anfield should it come to pass. It could be another Chelsea, another Dortmund, or another… Barcelona (that night in 2001 when Gary McAllister's penalty put Liverpool into their first European final for 16 years seems a little forgotten).
There is an aching for the league. A yearning for it. It's the cork that needs popping and when it does Liverpool will explode. But regardless it feels like we've never taken our arms from around the European Cup. It's too big and too special to ignore. There are too many good times, too many tales and too much rich history to turn our backs on it.
When the players arrive at Melwood the reminder is there. When they come to Anfield on a matchday the players still revered who did it way back when are there. It's what has made Liverpool special. The ground is decorated with reminders. And who wouldn't want to be another name added to the roll call of victors in red?
Now, while it might be Alan Kennedy's goal, or Phil Neal's pen, Brucie's legs, Kenny's celebration, Souness's steel, Dudek's dance, Carra's cramp-ridden heroics or Gerrard's goal, one day soon it could be a story about any one of our current crop. We know they're capable. The rest of Europe knows they're capable. And maybe, just maybe…
"Liverpool without European football is like a banquet without wine," Roy Evans once said. Right now we have it all. We can look forward to the same again next season, too.
Toast The Reds, celebrate the now and get on board. These are good times, at home and abroad.
Here's to many more.
"There's something in the soul of this football club that makes things like this happen." 👏

🗣 Listen to this week's FREE Anfield Wrap show, reviewing Liverpool's 3-1 win over Southampton and looking ahead to Porto, in full here 👉 https://t.co/CI3WkPm7pc pic.twitter.com/xgkpocc6wn

— The Anfield Wrap (@TheAnfieldWrap) April 8, 2019
Recent Posts:
[rpfc_recent_posts_from_category meta="true"]
Pics: David Rawcliffe-Propaganda Photo
Like The Anfield Wrap on Facebook